Japan is a country like no other. It is a land full of mystery and culture, which distinct well from the rest. Japan is well known for many things like anime, food or its cultural elements. Japanese indoor décor, particularly the ones used in traditional Japanese societies, has become a trend unto itself. And today, we will take a look at the traditional Japanese bedroom.
What makes traditional Japanese bedroom so different from others? As far as function goes, they are fairly the same as any other bedroom. The real difference lies in the layouts, furniture, and overall ambiance. It is this, which distinguishes the average Japanese bedroom from the rest. The most distinctive feature is minimalism – Japanese do not go in for heavy arrangements or décor. They really focus on functionality and simplicity.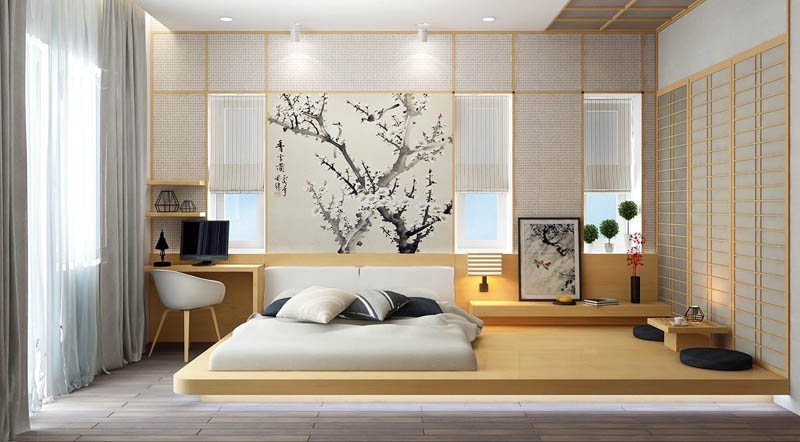 There are several things need to be considered when creating a Japanese style bedroom, such as furniture (especially Japanese style bedding), decoration, ambiance & environment. Are you thinking about moving and looking for a bedroom design for your new apartment? Or do you just want to update the interior? So if you need help moving or transporting the bed or it needs to be disassembled, contact professional Austin movers.
Let's start with furniture and bedding.
When comes to a traditional Japanese bedroom, you will immediately notice that there is a distinct lack of heavy furnishing. The amount of furnishing is reduced to the bare minimum and the bed is your main focus. You might surprisingly find, the bed and even bedding seems very similar in Japanese bedroom. Platform Bed or Japanese Floor Bed can even be considered as one thing that represent for a Japanese style bedroom. They are very distinct from other kinds of beds, given that they tend to have minimalist designs, with a focus on simplicity and elegance.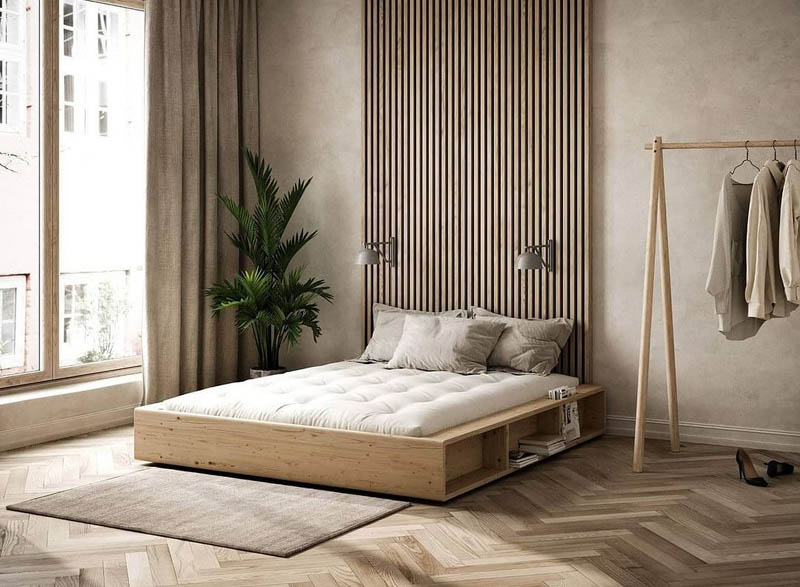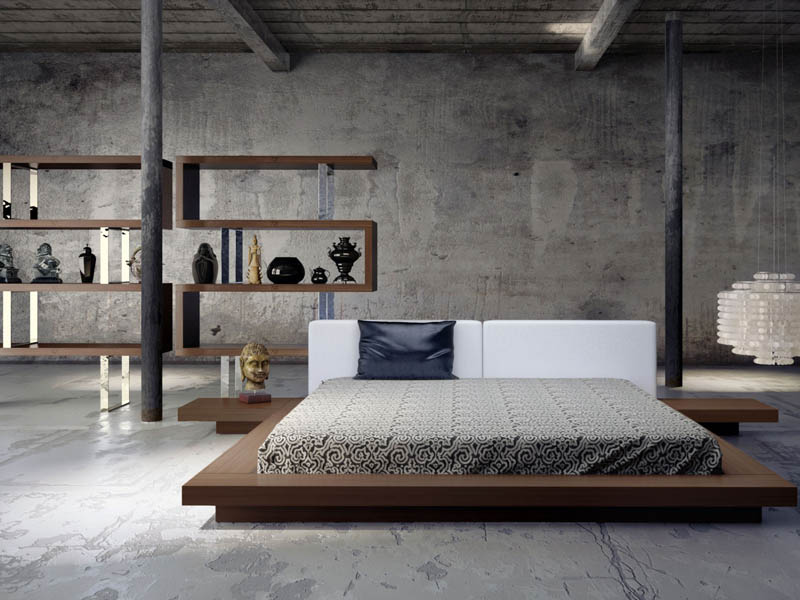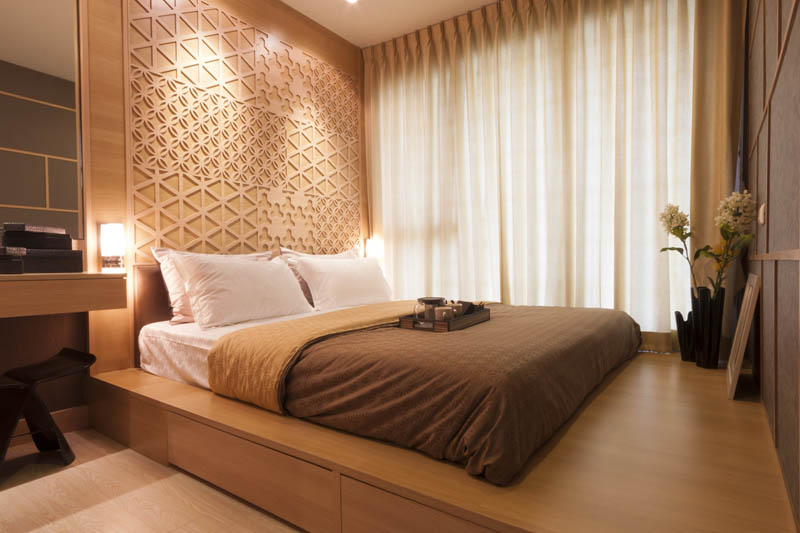 Japanese Home Decorations
Japanese design for a room doesn't involve heavy decorations. Painting, rug and plants are mostly common decoration elements you can find in the bedroom. Traditional Japanese paintings are very distinct in their quality because of the emphasis they place on minimalism. Some of the classic examples of such paintings include that of individual birds, bamboo, Japanese symbols or 'Kanji', etc. They may also feature small verses of Japanese poetry known as 'Haiku'.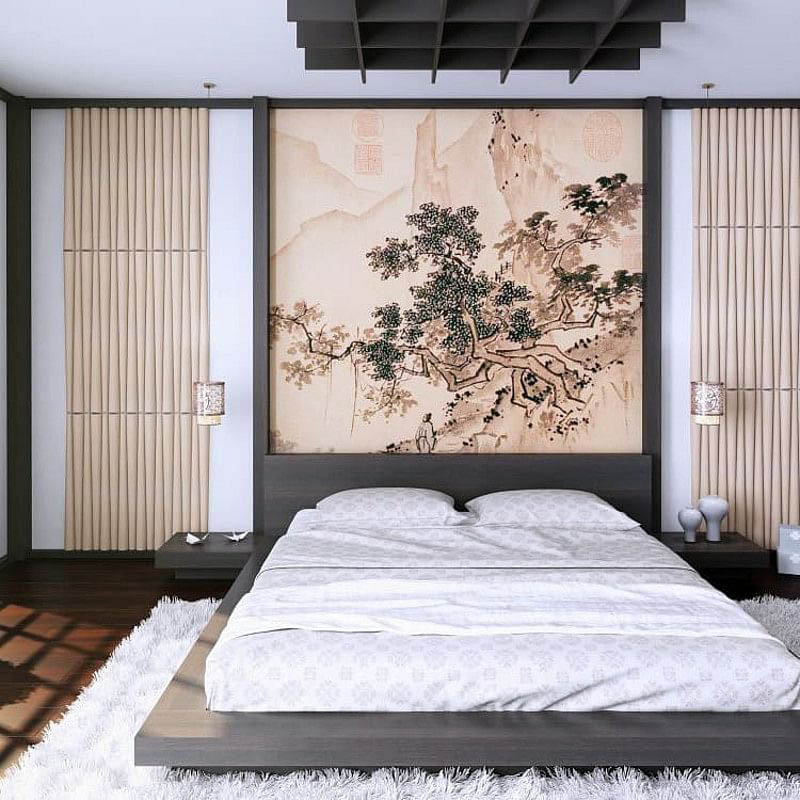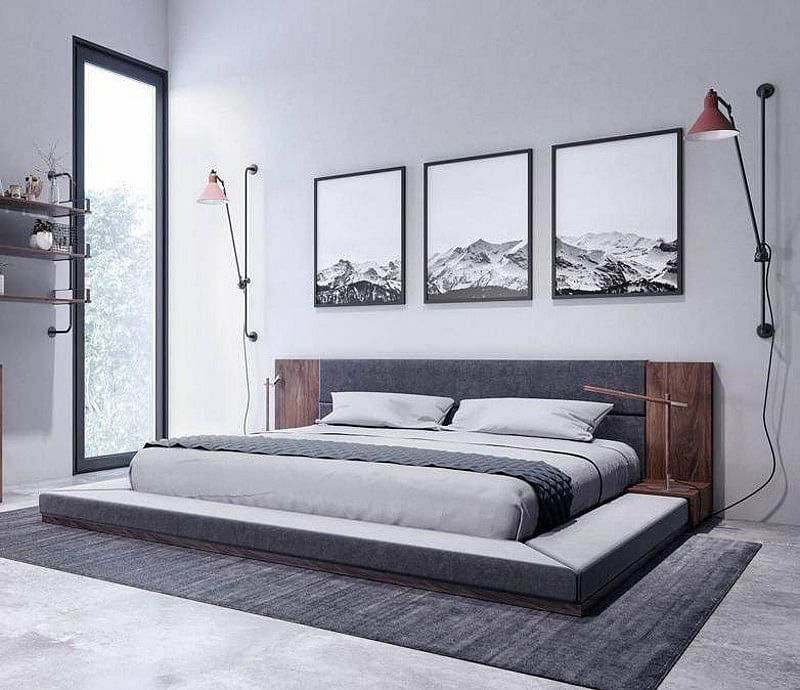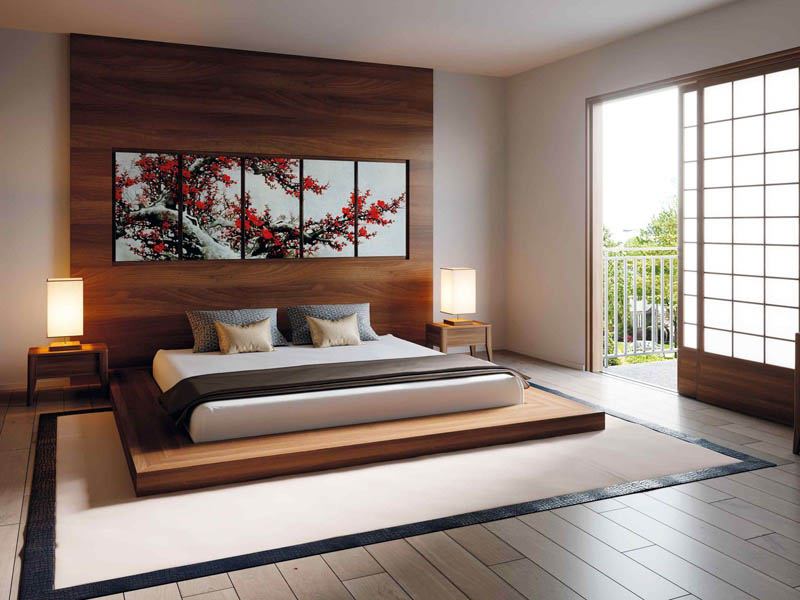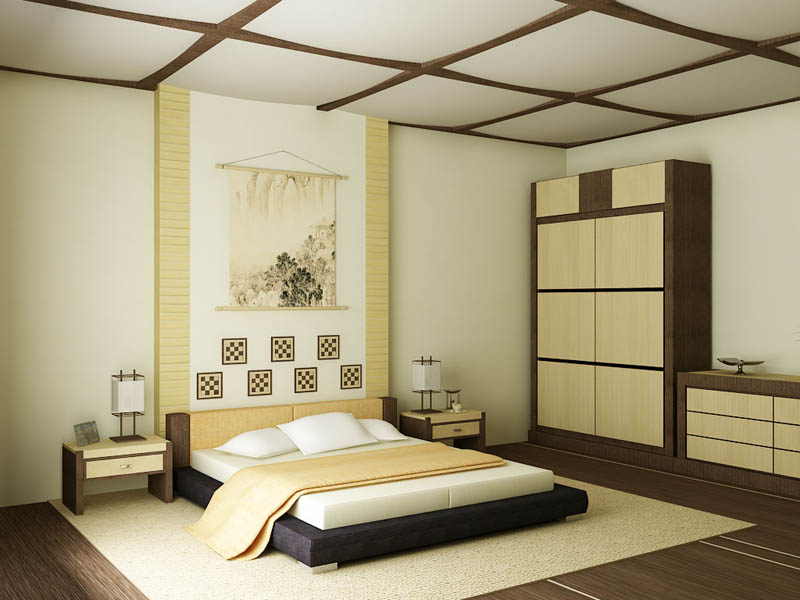 Another common element in Japanese interior is bamboo. You might find many bamboo made decoration or lighting fixture in the room. There are a few species of bamboo that are smaller in size that are raised as indoor plants.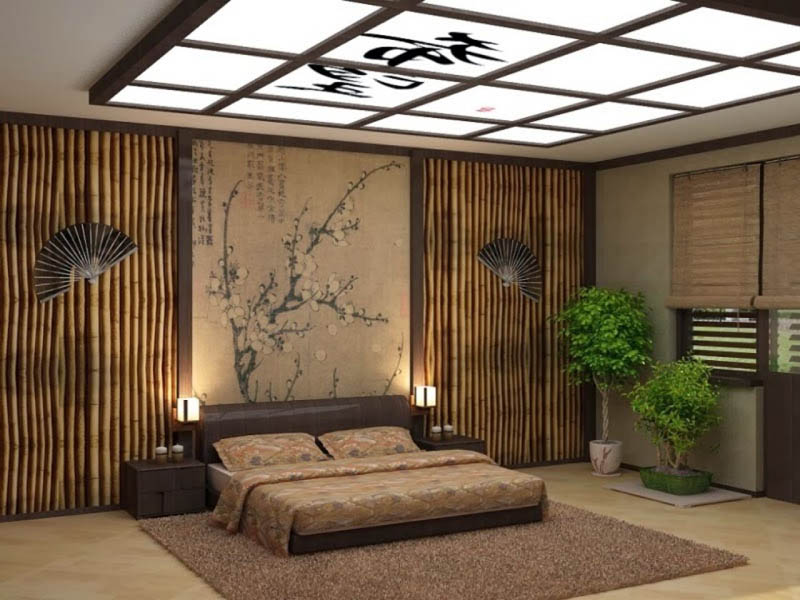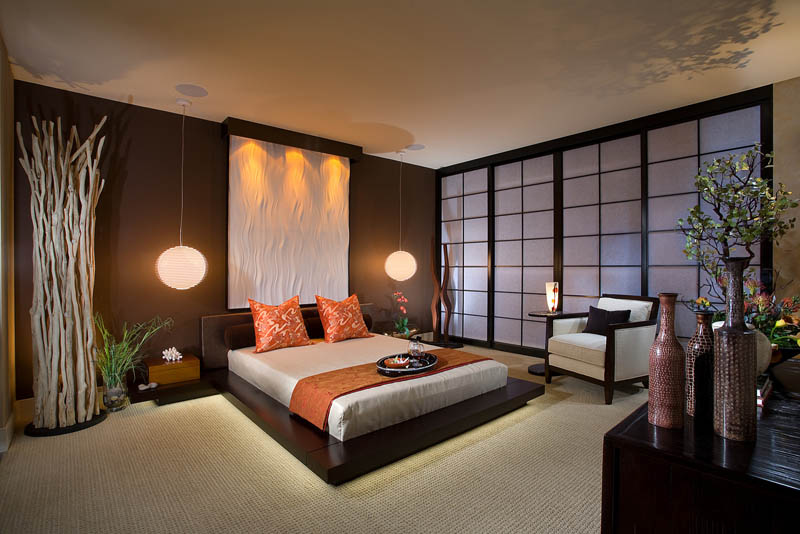 Ambiance & environment
Traditional Japanese homes put a lot of emphasis on upholding the core principle of tranquil and Zen. Minimal, simple earthy color tones and vibrant greenery create a settle and beautiful contrast of colors. One of the things very distinct and unique about Japanese bedrooms is their use of screens. Instead of the normal door, sliding screens are used as door to provide privacy. The most common types of Japanese screen dividers are shoji and byobu screens.