These days, if it isn't online, it almost isn't real. And this goes for just about everything. This is why having an online portfolio is so important. It gives you a chance to show off exactly what you can do for a client in a smart, professional way. If you work in a creative field—especially if you're a photographer—then an online portfolio is critical to attracting clients.
There are a number of ways to go about getting your portfolio online, with platforms like LinkedIn offering great free options. However, to really stand out from the crowd, it's best to get your own, standalone website to showcase your work.
The good news is, you don't have to hire a developer or get a website built by an expert if you don't want to. There are plenty of plug-and-play options that allow anyone to build their own website and online portfolio.
Even if you're just starting out as a photographer, the benefits of having a portfolio website are immense: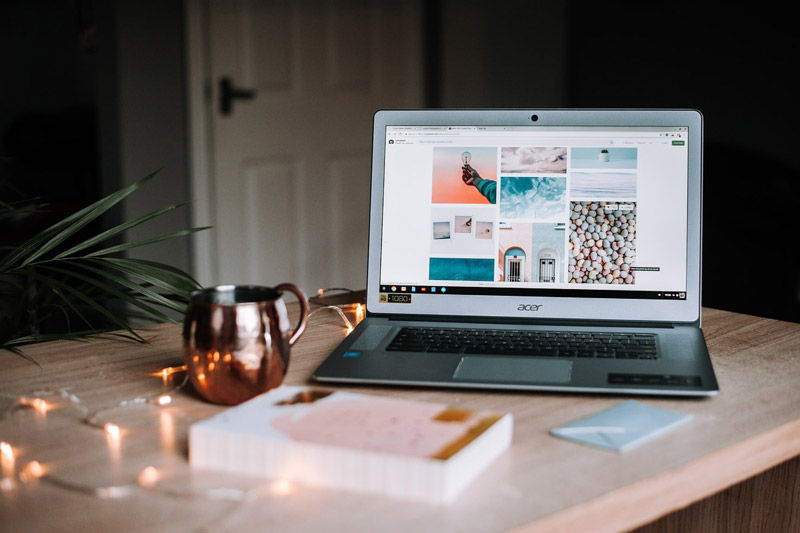 An Evolving Showcase Of Work
A physical portfolio of work that you can bring in to show clients is great. However, it takes time, effort and money every time you want to change it or add in new examples of work. You have to integrate the new photographs and print out the new portfolio each time.
With an online portfolio, it is much easier to update your work and information about yourself whenever you desire.
A website that offers easy plug-and-play options for design, layout and information will allow you to keep your portfolio evolving and growing with you. This means that you can show off how your skills have evolved and how you are capable of working on a range of different photography projects for clients. It also means that you can be as creative as you choose with the design and layout of your portfolio.
Provides Instant Credibility In Your Industry
These days, just about every individual and business looks online for recommendations and to find service providers. If you don't have an online presence, it's very difficult to convince people to hire you in today's digital-driven society.
The general public wants to see that you exist online and that you have provided your photographic services to other people or companies before they will take an interest in hiring you. An online portfolio gives you that credibility.
Now, not only are you online with your own website, you are also showcasing the very best of your work. This will immediately tell prospective clients where your strengths lie, how much experience you have, and how you work. You can also use your online portfolio to explain your processes of photographing different subjects and outline how you prefer to shoot. This makes it easier for people to visualize working with you.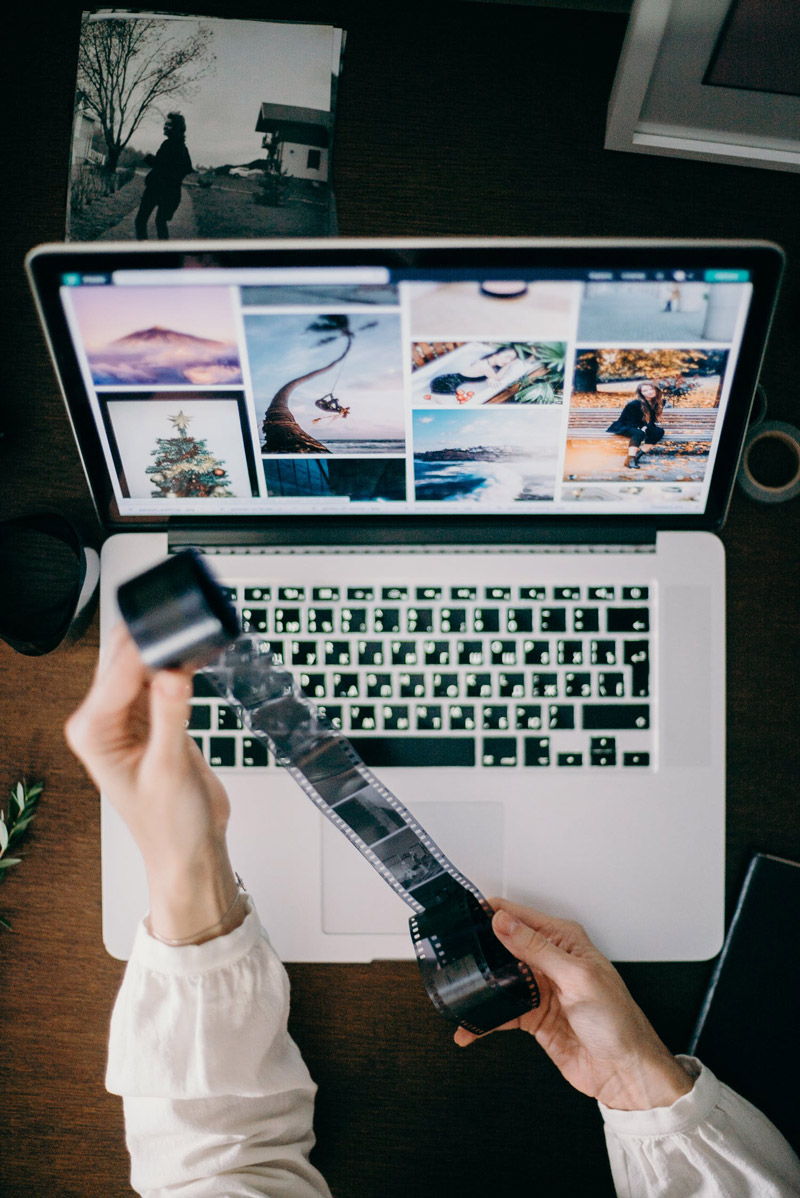 Highlights Your Achievements
It's easy to move from one project to the next without stopping and taking stock of what you've accomplished.
By taking the time to build an online portfolio, you can truly look at the work you've done and recognize what it is that makes you special as a photographer. This is important for your own motivation and for improving your work.
When you go through the projects you've worked on and shoots you've done for clients, you can spend time getting to grips with what made your work stand out. Were you under budget, or always on time with deadlines? Or perhaps you've transformed client's boring product catalogues into works of art? These are key selling points that you can use to promote your business.
You can also take a moment to see if there are any ways that you can improve—better client communication or better time management. If there are issues that constantly crop up in your projects, this reviewing process will help you to identify them and iron them out.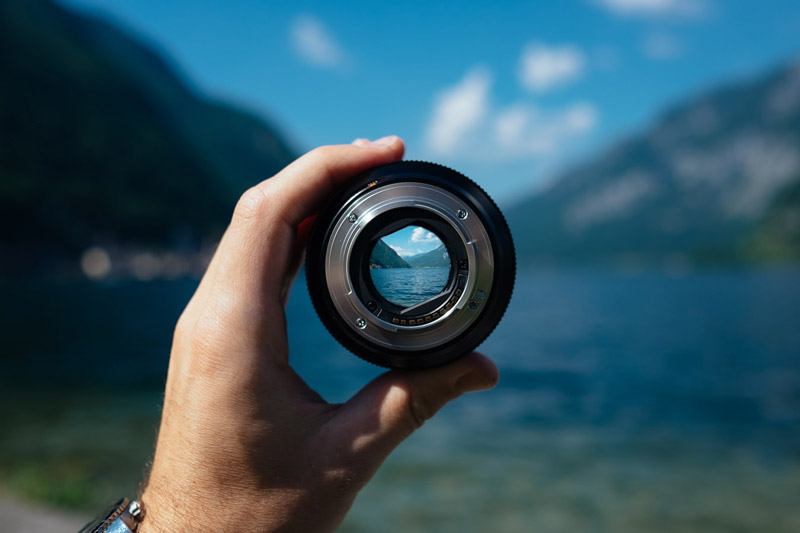 Potential Clients Visualize What You Can Do For Them
By showing real examples of work you've done, clients who are in need of your services can actually see what it is that you will do for them.
Too often, services like those provided by photographers are not truly valued and clients can't always understand why they need to pay so much for your expertise. With your online portfolio, you can take them through the process, your years of experience, and what makes you and your abilities unique.
When setting up your online portfolio, try to concentrate on giving the viewer the full experience of what it is like to work with you. It's about telling a story of your workflow and the work you have done in the past. This visual connection will be a lot stronger than any written word or a quote describing what your services entail.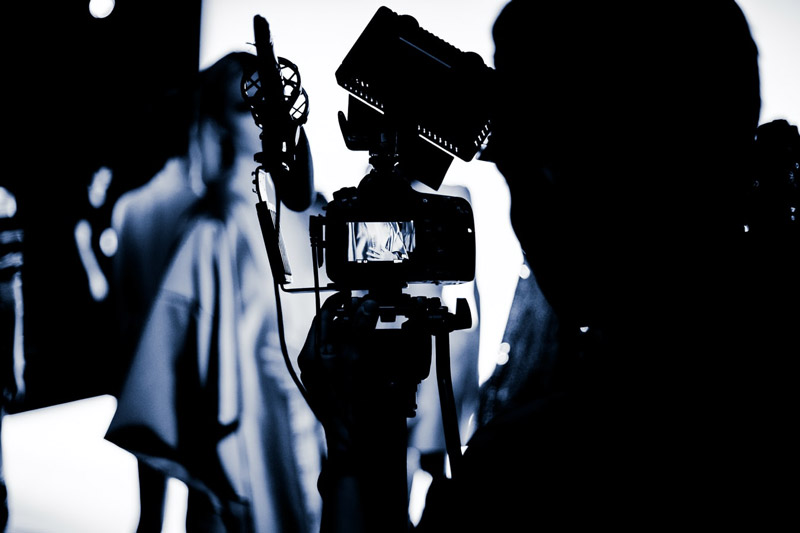 A "Shop Window" For Your Services
With an online portfolio, you can let your website do some of the work of bringing in new clients. It will speak for you whenever someone searches for your name, or the services you offer. Most importantly, it will speak for you all hours of the day, every day. It's like a virtual shop window, showing people what you offer, even if it is outside of office hours.
This is invaluable if you want to work with clients who are in different time zones, or you want to catch those clients who don't always stick to regular office hours. Someone could be looking for a photographer with your skills in the middle of the night, with the aim to email the suitable options they find online. If you have a portfolio website, you're alway accessible and available.
Be Your Own Best Advertisement
An online portfolio website is an amazing, easy to manage marketing tool. Any photographer who wants to carve out a successful career path needs to have one. Not only does it make you look professional, it's easy to update and to share with anyone around the world.
If you keep your digital portfolio current and showcase your best work, you'll benefit greatly from the exposure it brings.