Yellow and blue, the complementary pairs don't usually go together in large area. However, in today's article, we will show you an inspirational home design that smartly uses these two colors and build energized spaces for upbeat living.
This compact Russian apartment challenges its dimensional limitations with bold color choices. A small sofa comes to life under bright yellow upholstery. World map wall art expands the sense of space across a solid blue statement wall. Besides the window is a three seat dinning area. Although the dining chairs are in same style, they actually have different colors. Two of them are in neutral grey, while one is in the same shade of blue as the featured wall. A floating TV stand keeps media accessories hidden away beneath the wall mounted TV set.
Visualizer: Dima Sapachēv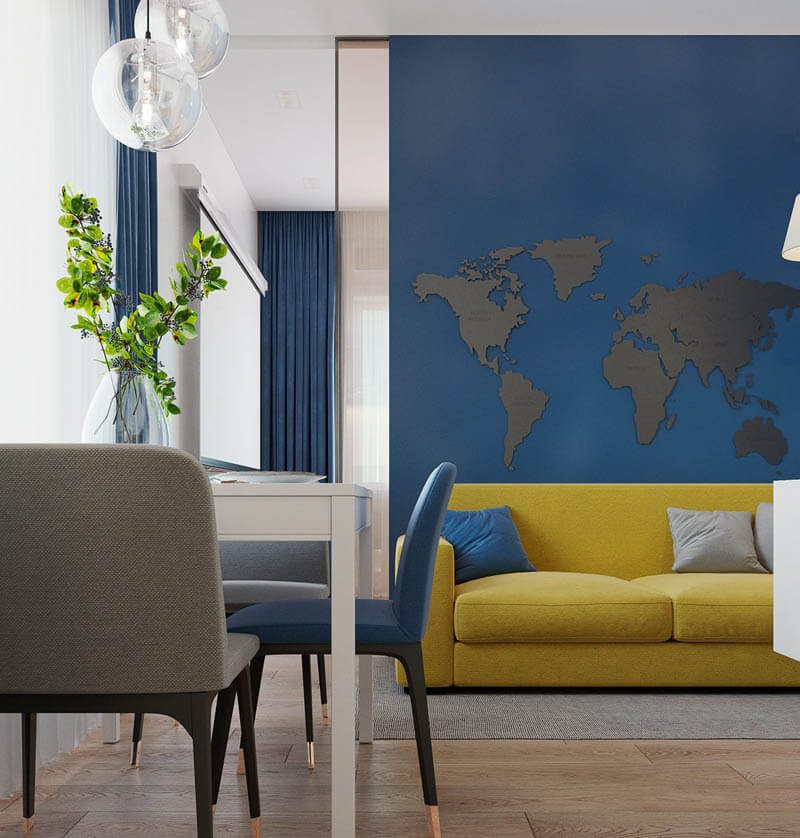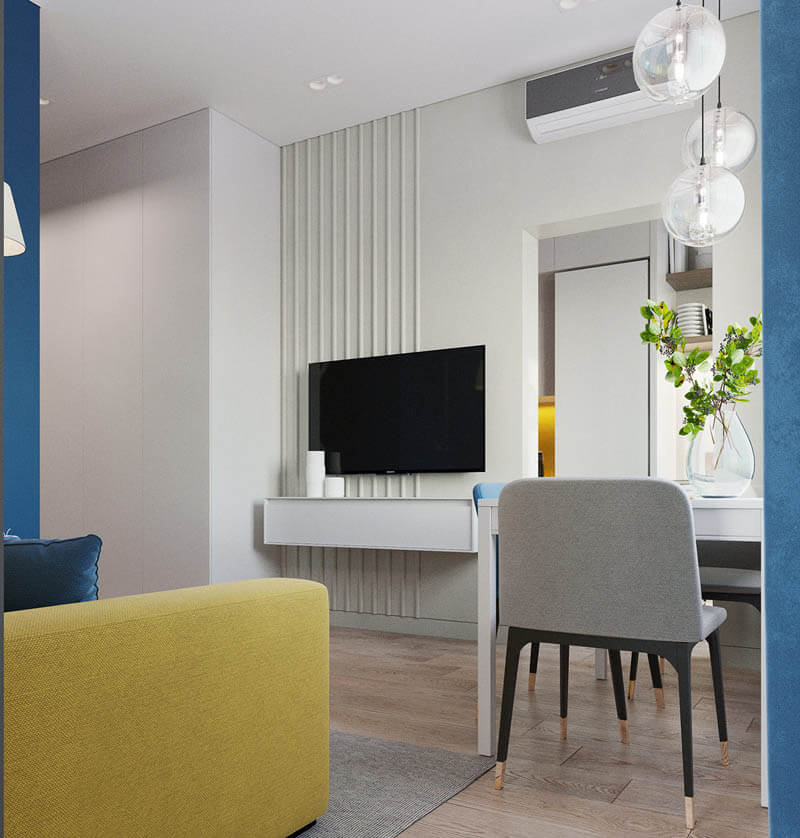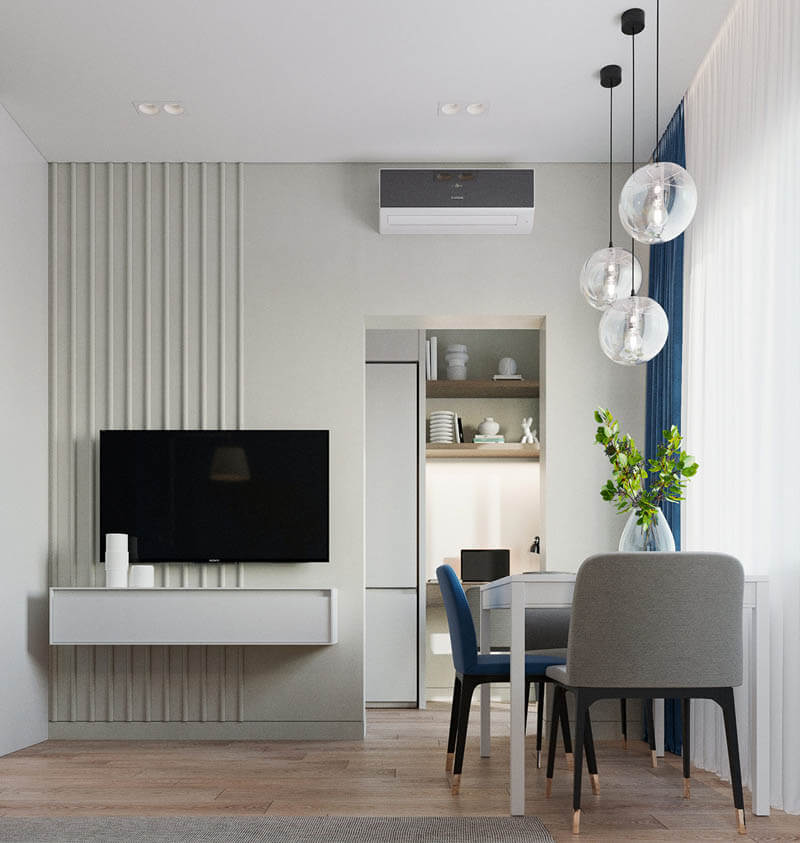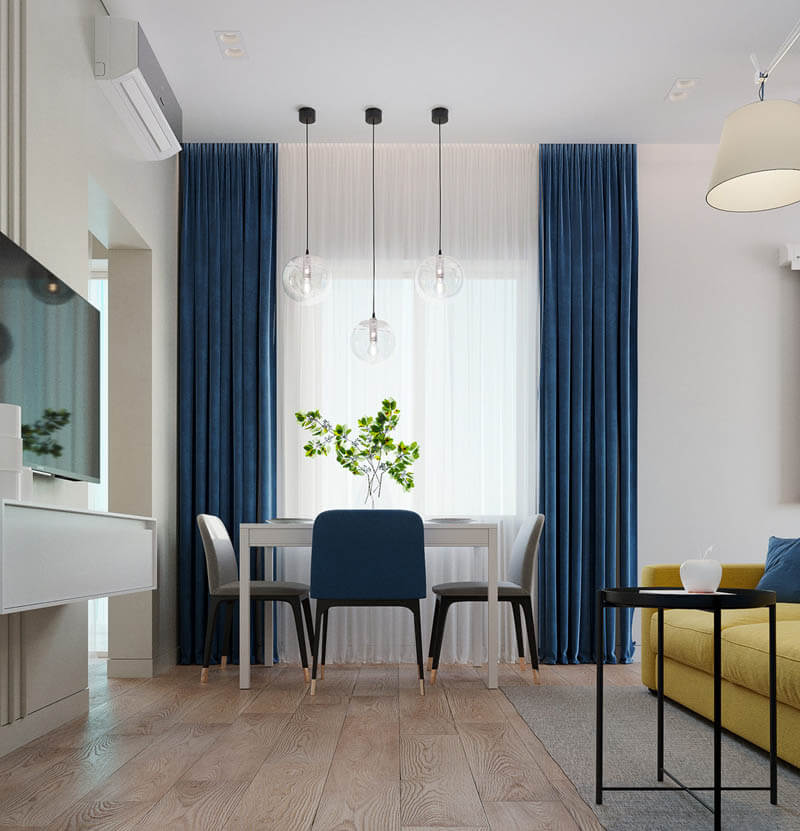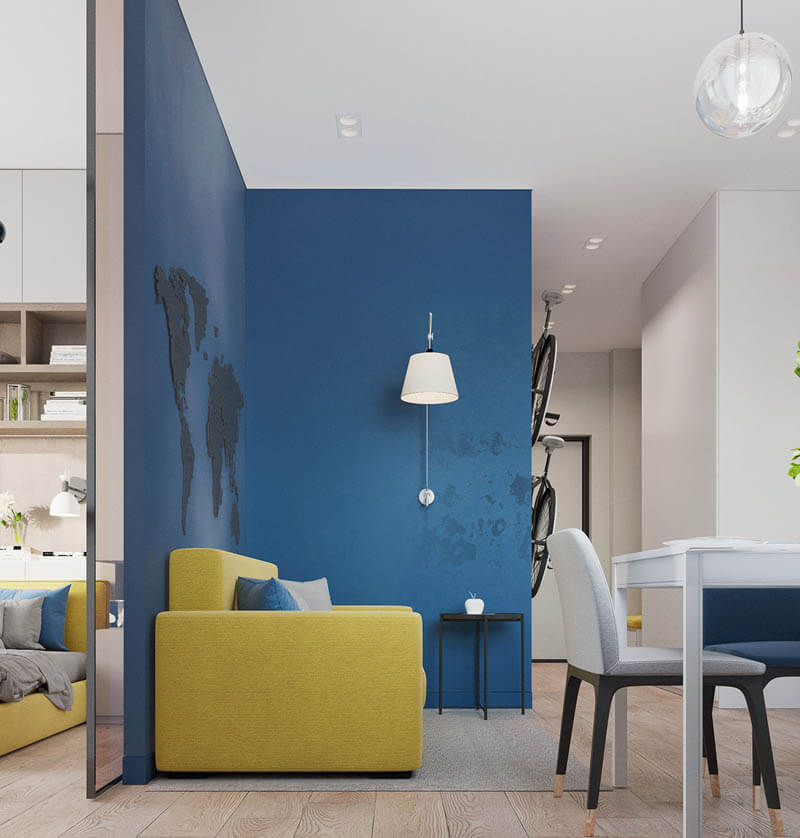 Another deep blue accent wall is located at the home entryway, where crisp white wardrobes make full use of vertical space. A yellow cushioned entryway bench brings in a bright note of color by the front door, beneath a set of decorative wall hooks. A pegboard style bicycle storage wall fills the opposite side of the hallway.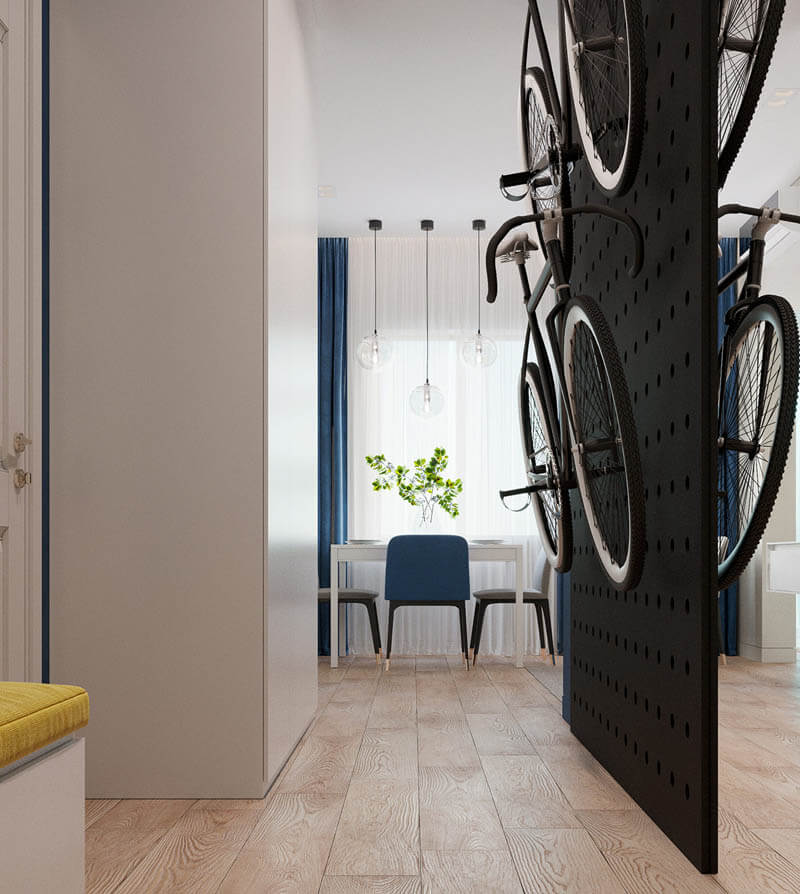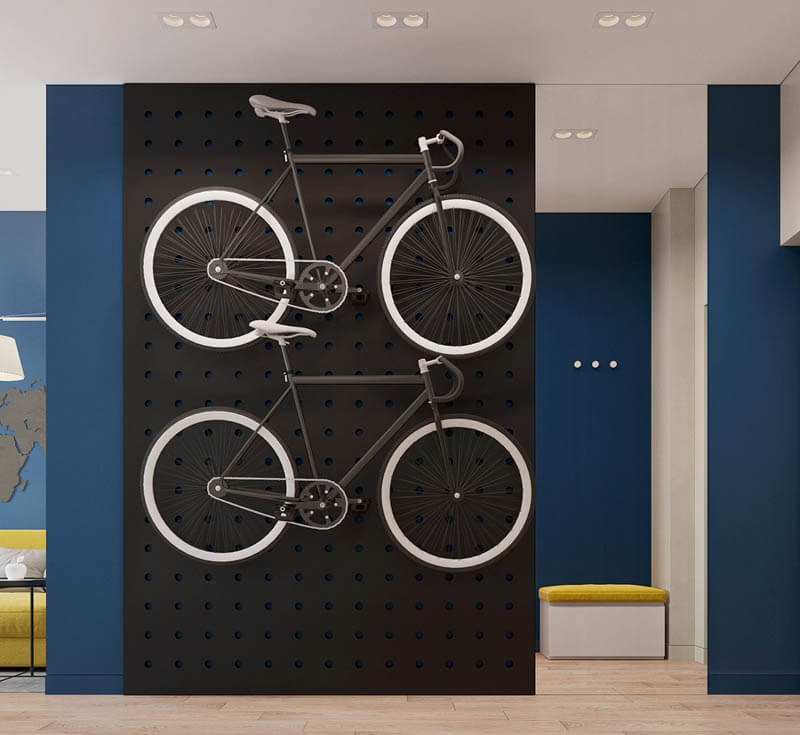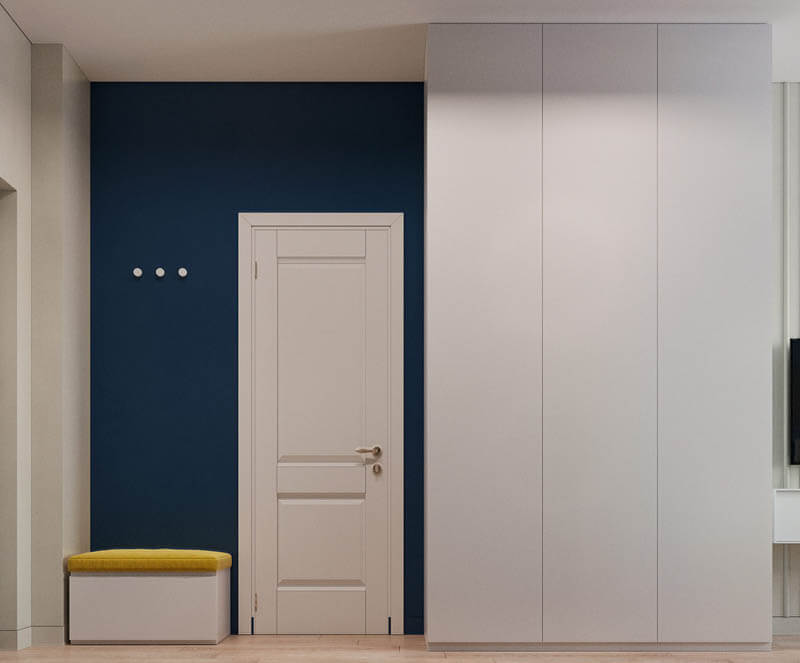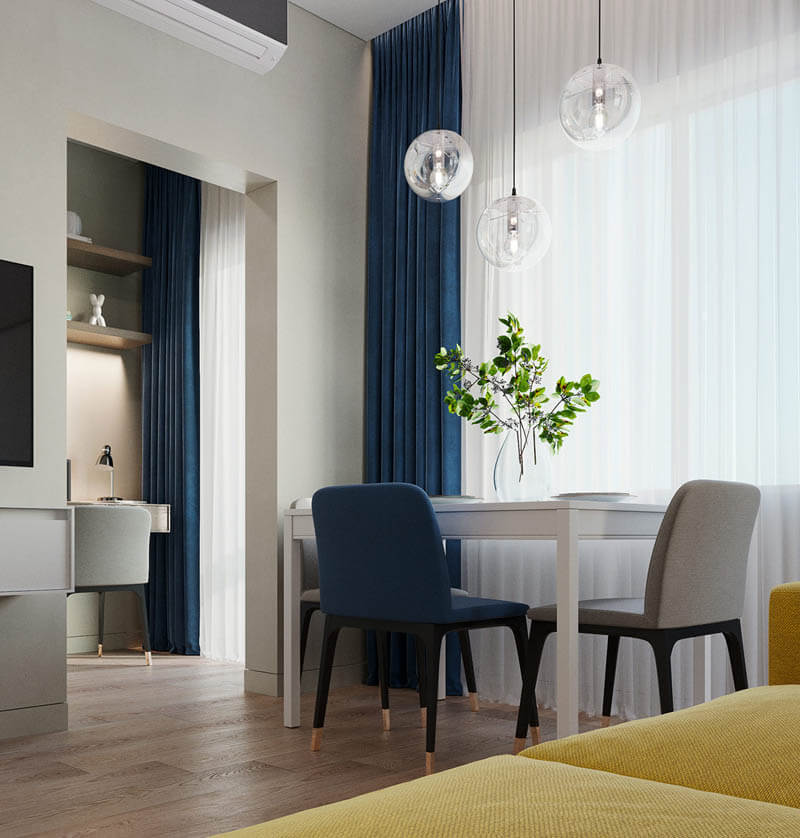 The small kitchen design utilizes the full room height with double banked white wall cabinets. A bright yellow kitchen backsplash tops an L-shaped arrangement of royal blue kitchen cabinets. A home workspace tucks into the end of the narrow layout.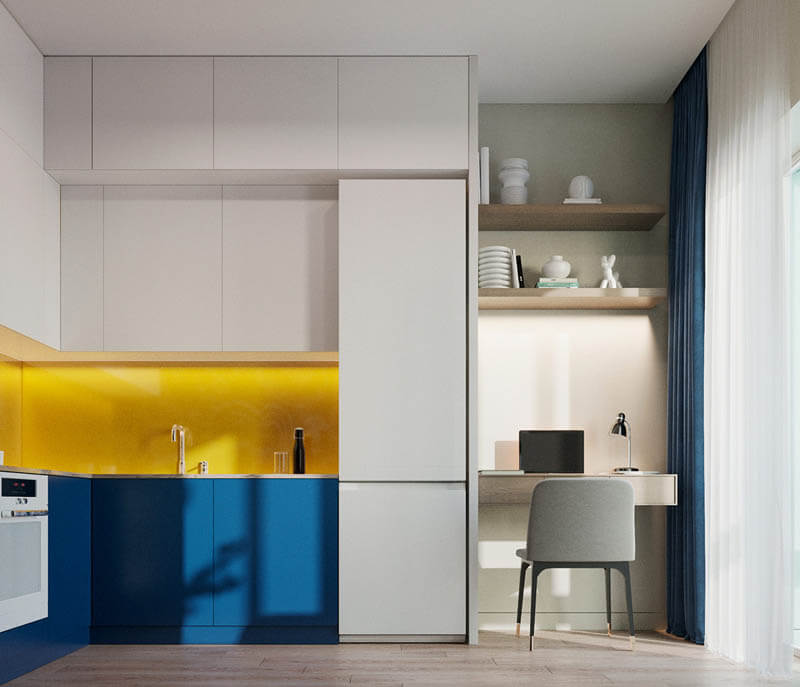 A small black side table complements the black framed dining chairs and steel cased glass doors that separate the living room from the neighboring bedroom. Built-in units surround a vivid yellow upholstered bed inside the master. A modern chandelier cuts a black silhouette against the white cabinet fronts.