Let's bring some sophisticated ambiance to your home with these Beautiful Oil Lamps. Made of porcelain, stainless steel or glass, these beautiful lamps produce pleasant light and a warm glow compared with traditional candles. With various color of oil and some adds-on, they can also create different flame and fragrance. Decorate with those beautiful oil lamp, dim the lights, and watch your everyday living space be transformed.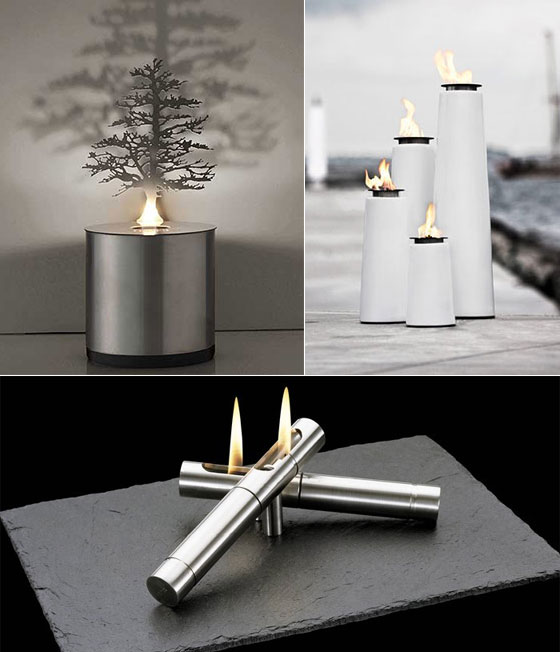 We are a participant in the Amazon Services LLC Associates Program, an affiliate advertising program designed to provide a means for us to earn fees by linking to Amazon.com and affiliated sites.

1. Lumen Oil Lamp [buy on amazon]
Lumen light is American made with stainless steel and a soft base to prevent scratching sensitive surfaces. Lumen light comes with two 17-hour fuel cells. These liquid wax cells are made by Hollowick, the leader in industry safety, and meet or exceed all relevant safety standards. They are odorless and clean burning.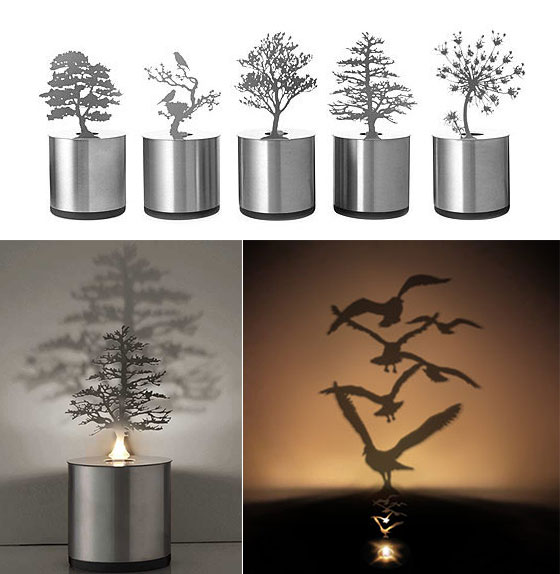 2. Menu Oil Lamp Lighthouse 220 haze [buy on amazon]
The lighthouse oil lamps are equipped with a newly developed oil burner that really lights up the night
This oil lamp doesn't burn with just a little flame, it burns like a fantastic bonfire exclaims the designer christian bjorn
The lighthouse oil lamps have a unique filling system that makes it possible to fill the oil from above, so there's no need to take the lamp apart
Wipe clean with damp cloth
Comes as a 2 pack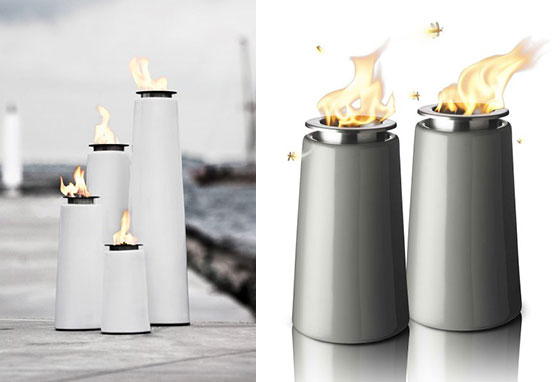 3. Soya Oil Lamp [source]
The Slow Glow lamp is shaped like a giant glass lightbulb and it's filled with something called soya oil. Simply turn on the lamp and the oil will heat up, liquify and become translucent, allowing the light inside to keep getting brighter. If it's turned off, the oil re-solidifies. Not the most functional reading lamp, but definitely interesting.

4. Gido Wahrmann 2 Satin Oil Lamp Tabletop Fireplace Base [buy on amazon]
This Tabletop Fireplace makes a sophisticated alternative to candles, utilizing oil to produce an inviting flame for the tabletop. The Tabletop Fireplace features stainless steel logs and a natural slate base or a walnut base. Base dimensions are 10 by 14 inches.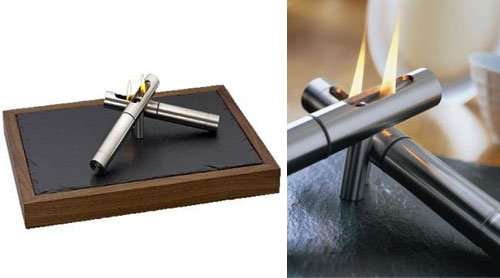 5. Taper-Style Candle Oil Lamps [buy on amazon]
Enjoy extra sparkle and elegance on holiday tables with candlelight from this swirled glass, taper-style oil lamps. Chambers hold 4-oz. of your lamp oil for approx. four hours of light. Set of two tapers includes long-lasting fiberglass wicks, easy-fill funnel, and brass-plated steel bases. Use clear or colored smokeless paraffin lamp oil.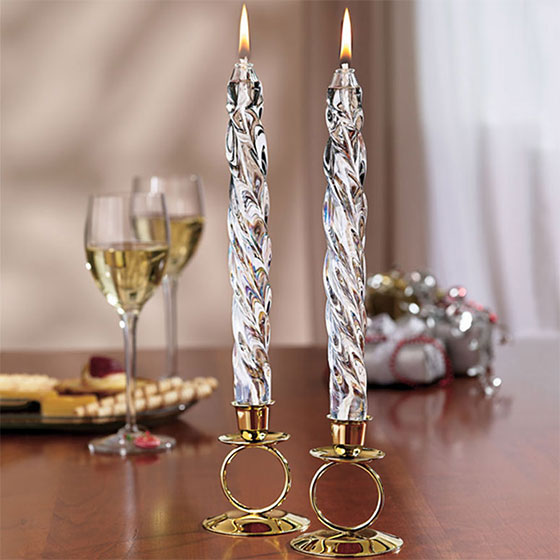 6. Iridescent Stem Ball Glass Oil Candle Lamps [buy on amazon]
Set of 3 Iridescent Stem Ball Oil Candles 6,8, and 10″
Each ball has gold rings around it
Comes with longlasting woven fiberglass wick and funnel.
Handblown glass to leave no wax tracks on fine linens
Change the oil to match the occasion.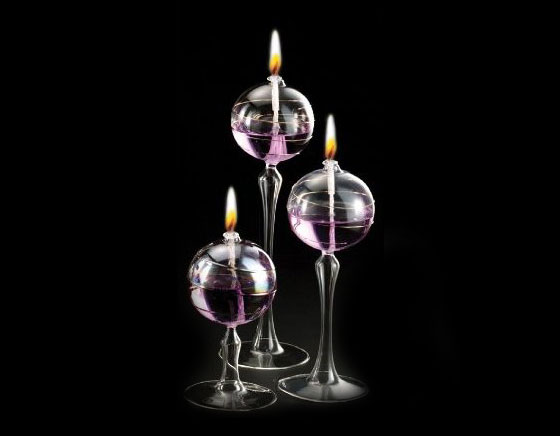 7. Fire Land Lamp [source]
The Fire Land Lamp is stylish modern tabletop oil lamp with a stainless steel base, filled with black stones, five wicks and topped with a glass container. It's ultra cool as far as alternative candle illumination goes.

8. Eva Solo's Outdoor Oil Lamp [discontinued]
The Eva Solo Oil lamp is perfect for outdoor parties and late picnics in the garden. Made out of white porcelain, it is not only opulent-looking, but also very elegant. Your guests will certainly be pleasantly surprised and you will also.