Toothbrush is one of the most ordinary items in our life, no matter it is manual or electronic, you probably can't think any cool or unusual aspects of it. In this post, we rounded up 8 Cool and Unusual Toothbrush designs, which has something special here and there for each design. Take a look and let us know which one you like most.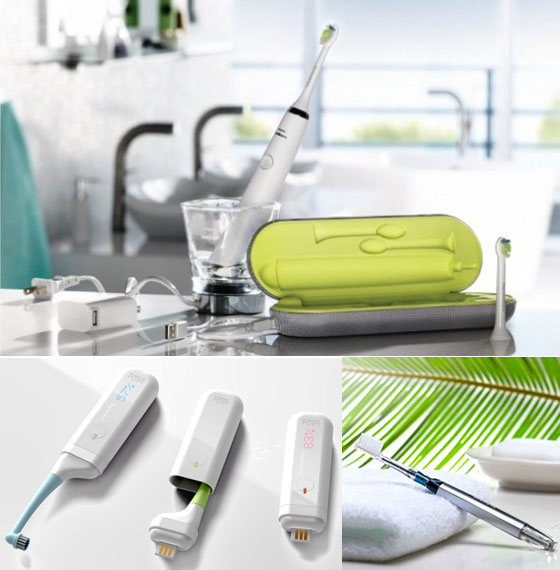 We are a participant in the Amazon Services LLC Associates Program, an affiliate advertising program designed to provide a means for us to earn fees by linking to Amazon.com and affiliated sites.
1. DEWS Toothbrush – an upstanding toothbrush [designswan]
DEWS does away with concerns about whether your toothbrush is resting on an unhygienic surface. This upstanding toothbrush makes use of a weight at the end of its rounded handle to create a center of gravity at the handle base. When the toothbrush is set down, it will sway momentarily until it reaches a position of balance – much like a tumble doll.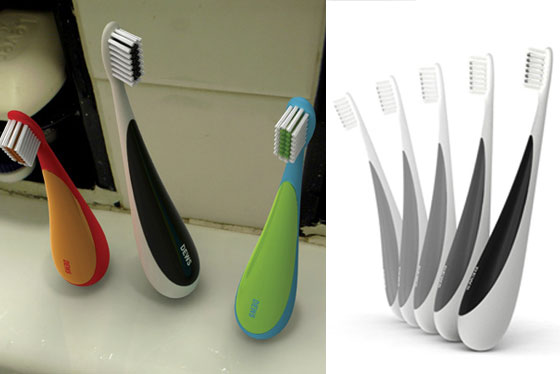 2. In & Out Toothbrush [source]
To be a hundred percent safe that you don't pick up the bad bacteria from the effects of flushing in the loo, many doctors recommend sterilizing toothbrushes on a regular basis. Fitting the bill is the In & Out Toothbrush, a brush that is easy to travel with and use. The mechanism recharges via a USB port and has a protective cap with display.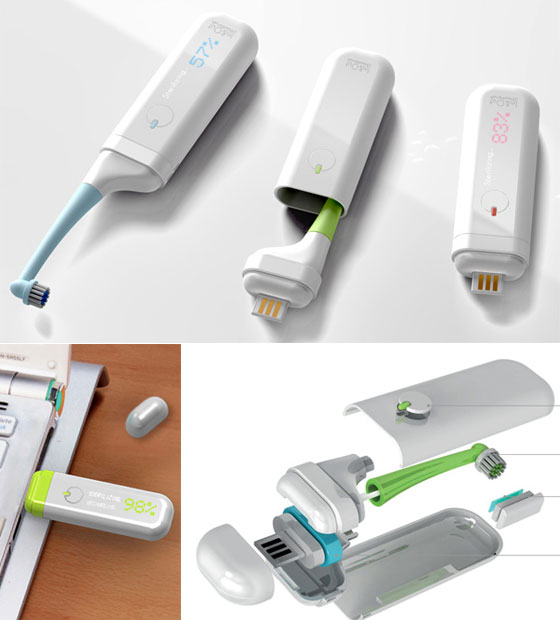 3. OHSO Marko Travel Toothbrush [buy on amazon]
Compact and convenient, this pocket toothbrush saves travelers the hassle of carrying both toothbrush and toothpaste. — A small toothbrush contains a chamber to hold your favorite brand of toothpaste. When it's time to brush, simply turn the bottom of the toothbrush to dispense toothpaste directly onto the brush. — The chamber is easy to fill and air tight, so it won't leak. Stored in its own plastic case, the toothbrush is small enough to fit in any purse, backpack, or pocket.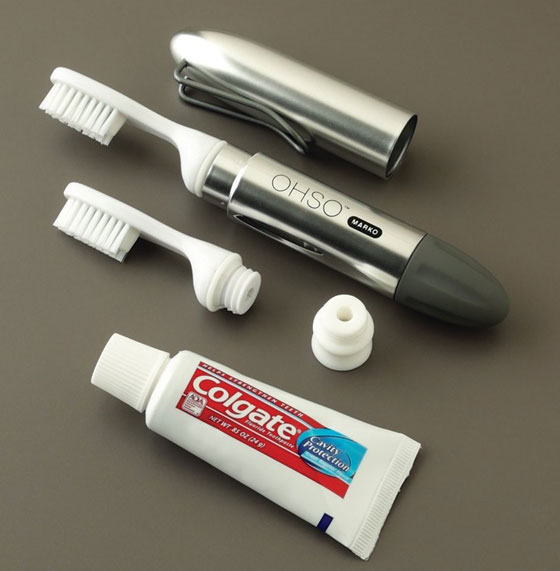 4. Baby Banana Bendable Training Toothbrush [buy on amazon]
Safer than hard plastic toothbrushes
Bendable and soft
Develops good oral hygiene early, preventing cavities later
Non-allergic 100% highest quality silicone
Dishwasher and freezer friendly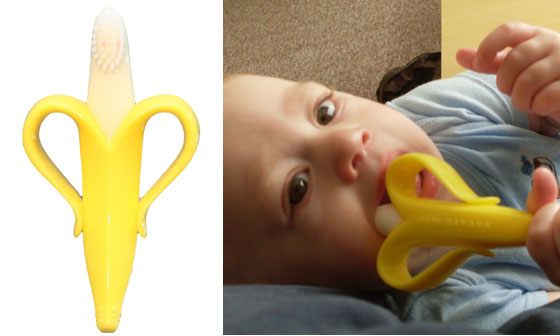 5. Brush & Rinse Toothbrush [designswan]
Brush & Rinse is a toothbrush that can redirect water from a faucet to your lips for easy rinsing. Current methods of getting water into our mouths for rinsing after brushing are sloppy, create waste, and place unnecessary stress on our bodies. And, people love water fountains.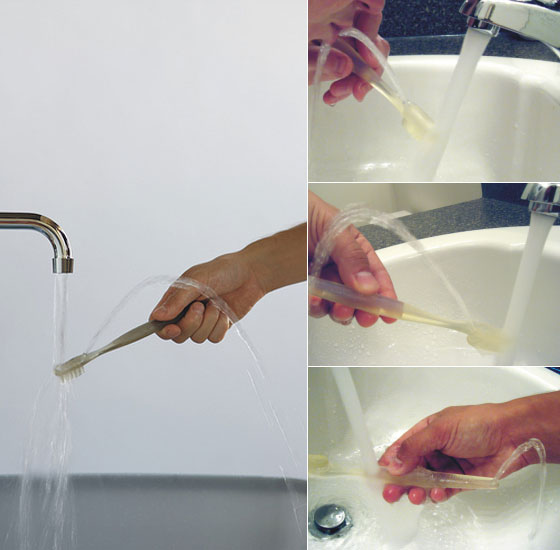 6. Brillo compact folding toothbrush [source]
• Folded size: W22 x H101 x D15.5mm
• Open size: W22 × H173 × D15.5mm
• Body color options: White, Black, or Silver
• Carrying case: Color matches body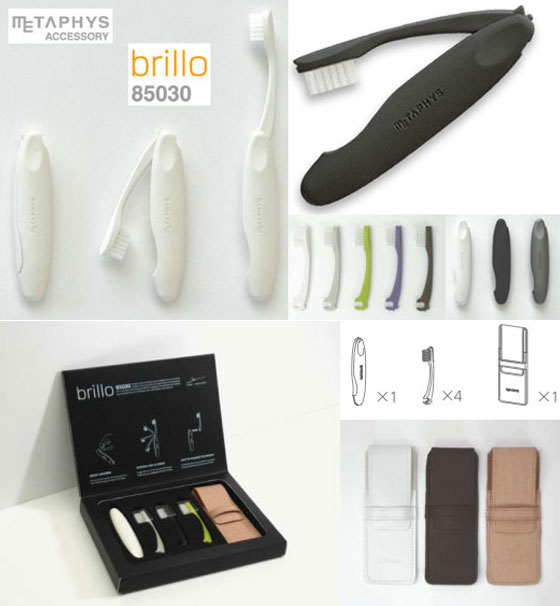 7. Solar toothbrush [buy on amazon]
Solar Powered and Made in Japan High Tech Ionic Toothbrush – Works with any type of light source
Clinically Proven: More effective than other toothbrushes
Reduces the risk of Periodontal Disease and Bleeding Gums
Prevents new plaque and biofilm from forming via the ionic action
Toothpaste is not needed or recommended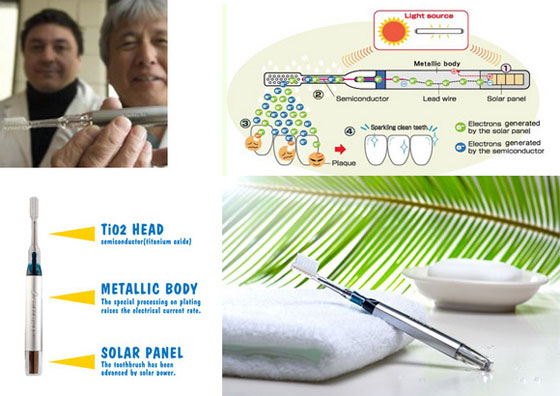 8. DiamondClean Rechargeable Electric Toothbrush [buy on amazon]
Removes 100% more plaque than a manual toothbrush in hard to reach areas
Healther gums in only 2 weeks
Whitens teeth in just 1 week
Patented sonice technology drives fluid to stimulate gums
Dual charging system includes charger glass and usb charging travel case