No matter you are going to host a party at home, prepare food for your beloved kids or just have your own relaxing snack, you will need help of those platter, especially when you want to serve your food in a bit interesting way. Featuring bottomless outline platter, bus shape kids platter, easy-sharing cake/pizza platter, these quirky serving plates will definitely spice up your table and be a good conversation starter.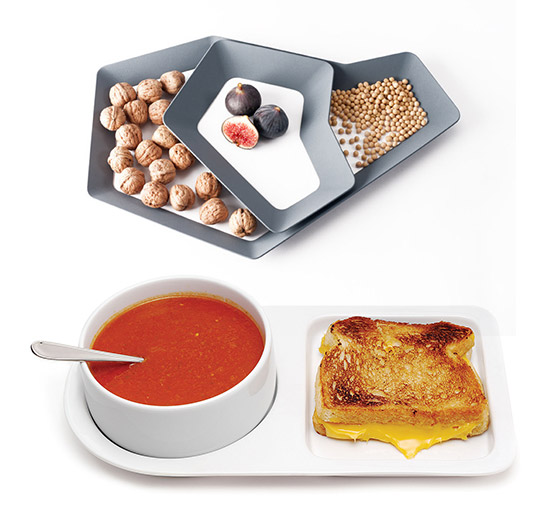 We are a participant in the Amazon Services LLC Associates Program, an affiliate advertising program designed to provide a means for us to earn fees by linking to Amazon.com and affiliated sites.
1. Outline: Angular Perimeter Platters [source]
This is not standard platter we see everything. With this pair of pieces in use as a fruit bowl or a snack tray, the tabletop must become the bottom of the plate. The two stackable and separable angular closed edges thus act as mere guidelines or boundaries in which edible items must conform. Quite interesting idea, but not practical for people who like to carry their food around.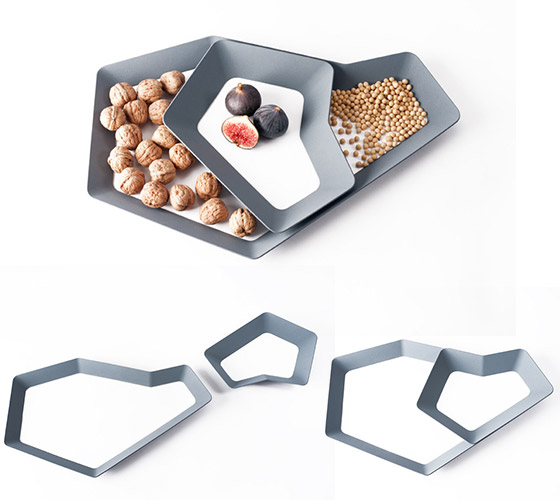 2. "Pittoon" Platter [buy on amazon]
Is there any polite way to get rid of the pits from those cherries you've been eating? Yes, actually – it's this brilliant, stainless steel pit spittoon! Simply put your cherries or olives out on the brushed stainless steel platter alongside the "pittoon". The "pittoon" has a lid with a circular opening, perfect for disposing of pits, keeping them out of sight, and simplifying cleanup afterward.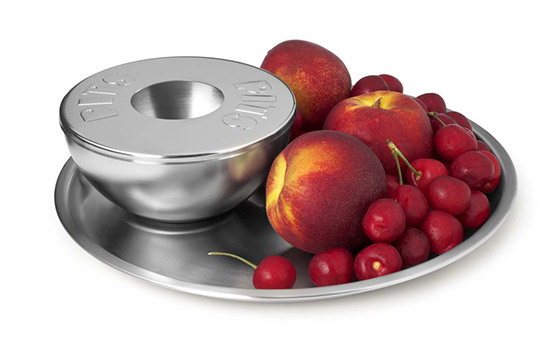 3. Sushi-Time Sushi Plate [buy on amazon]
From my view, this sushi plate is perfect for single user even it comes with two sets of wooden chopsticks. The plate is expansive enough to hold a wide variety of sushi. Moreover, it slopes toward the center dipping dimple ensuring that no soy sauce will splash on your table during your dipping.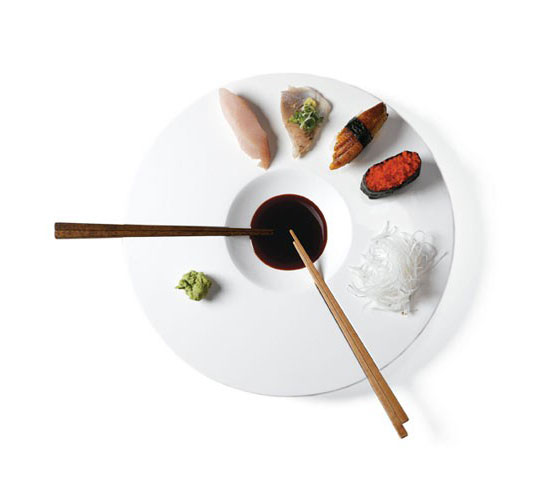 4. Soup and Sandwich Ceramic Tray Duo [discontinued]
Nestling cozily on its sandwich tray, this soup bowl helps you indulge your comfort food cravings. Perfectly sized to serve up tomato soup and a grilled cheese sandwich, this ceramic combo lets you end the precarious balancing act of enjoying your favorite quick and comfy meal. Safe for use in the oven, microwave and dishwasher, the simple white serving pieces are always ready for those relaxed rainy day meals.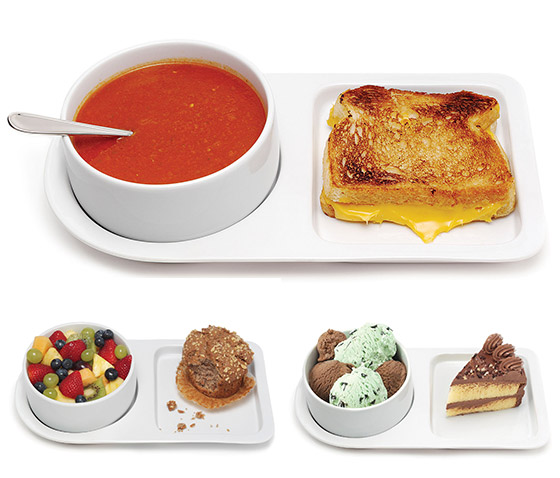 5. Triangolo Dessert Plates [buy on uncommongoods]
These cool new Triangolo Cake Plates are triangular-shaped porcelain plates that fit together to form one large circular platter. They're easy to hold and hand out at parties and perfectly sized for slices of cake, pie or pizza!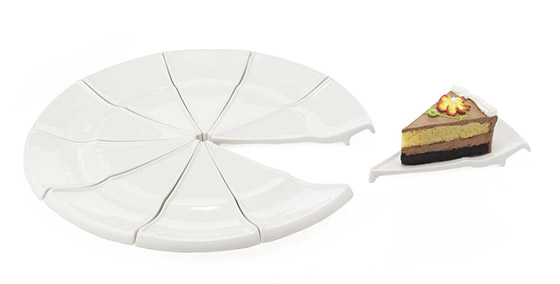 6. Nambe Scoop Server [buy on amazon]
When you serve your guests with this modern, two-tiered piece in metal alloy, you're also serving up a conversation-starter. A smaller vessel hangs over the larger bowl in a graceful arc, allowing for easy, all-in-one-place dipping. Place chips and salsa, vegetables and guacamole, or virtually any other gastronomic pairing in this swan-like server, and wait for the inevitable compliments.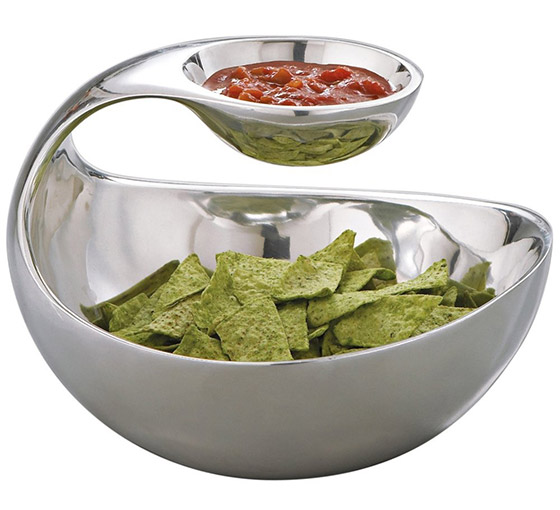 7. Stainless Bus Divided Platter [buy on amazon]
This Din Din smart stainless bus platter's kid-friendly fun shape makes mealtime fun for the pickiest eaters. Its division into five separate compartments helps in learning the five food groups while preventing slipping and mixing of foods. Made of the highest food grade stainless steel it is durable while being BPA, PVC, phthalate and lead free.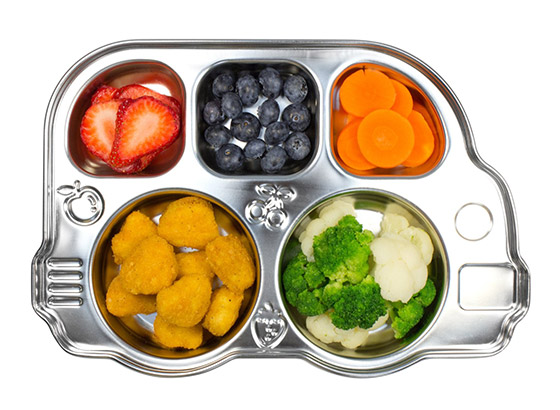 8. Whirl Serving Platter [buy on supermarkethq]
Made from one hand thrown vessel and altered to enhance its functionality, this whirl serving platter a beautiful, visually interesting piece. It has a glossy clear finish with the white of the clay showing through. Measures approximately 10.5″W x 2.25″H. The cupped portion is completely sealed, so it's great for dip, hummus or salsa.