Halloween is one of the funniest holiday for many people who put a lot of effort in throwing perfect Halloween parties. Besides cool decoration, Halloween themed food is also important. If you are not that talented in cooking & baking, take advantage of some well-designed Halloween themed kitchenware, like the 9 skull shaped products we listed here, ice mold, baking mold, punch bowl and plate. All those useful things for you to host a awesome Halloween party.
We are a participant in the Amazon Services LLC Associates Program, an affiliate advertising program designed to provide a means for us to earn fees by linking to Amazon.com and affiliated sites.
1. Halloween Skull Punch Bowl [Buy here]
Still miss a centerpiece in your Halloween party? How about this mind-boggling skull shape punch bowl. Hand cast from durable stoneware. 12″ x 10″ x 7 1/4″ high; 9-qt.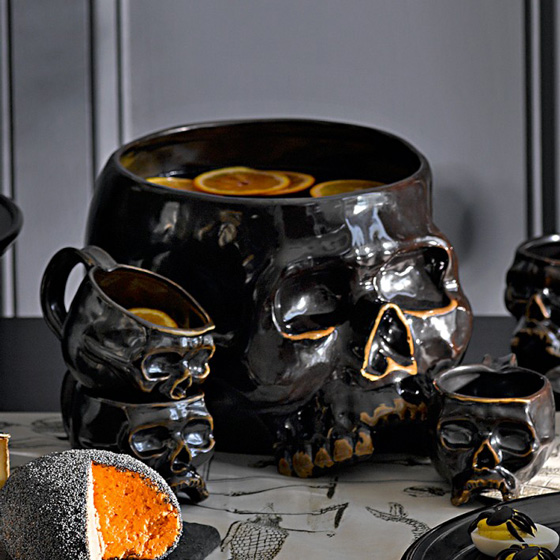 2. Skull Pancake Molds [discontinued]
Want to have some unusual skull-shaped pancake in your Halloween breakfast? Simply pour your batter into this non-stick mold and place then on a prehearted griddle. When one side is done, remove the mold and flip the handler. Comes with three shapes. So which skull one you want?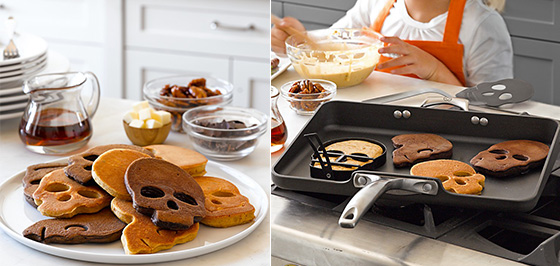 3. Nomskulls Cupcake Mold [buy on amazon]
This human skull shaped cupcake mold is perfect for you to bake some creep cupcake and show off in your Halloween party. One bite and you'll be head over heels!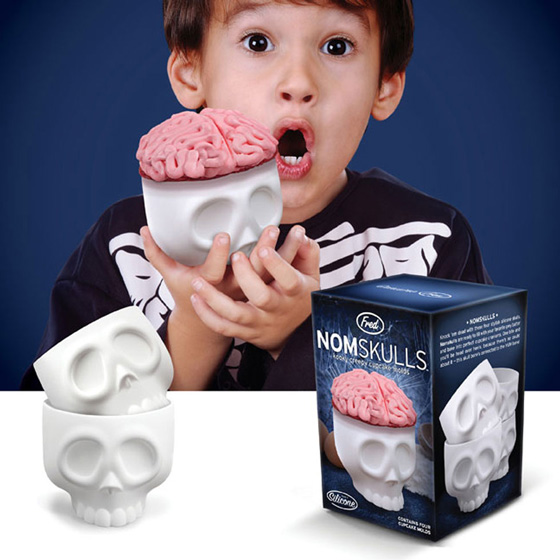 4. THE CHILLER ICE MOLD – death to warm drinks [buy on amazon]
Nothing?s cooler than a crypt…icier than a lifeless stare…colder than fate. On that happy note, may we present Fred's bold skull-shaped ice mold, The Chiller.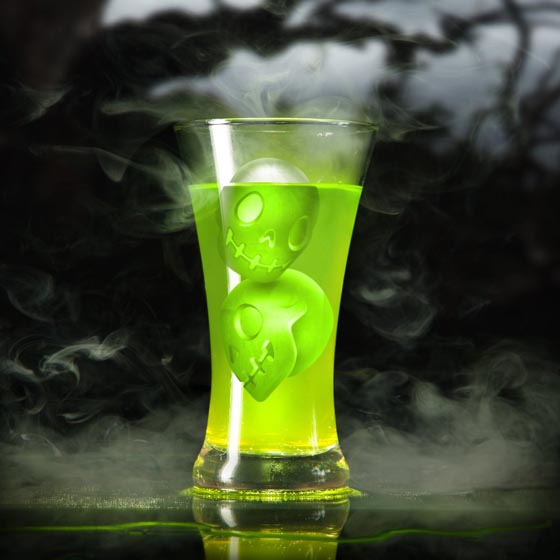 5. Go Ice Skull [buy on amazon]
Get rid of your boring old ice cubes with this skull-shaped ice mold by GAMAGO. The ice cube for a truly wicked drink.
Skull Ice Cube is ideal for chilling whiskey or for just making any drink look bad-ass.
The mold is made of silicone, so the ice can be removed with ease every time.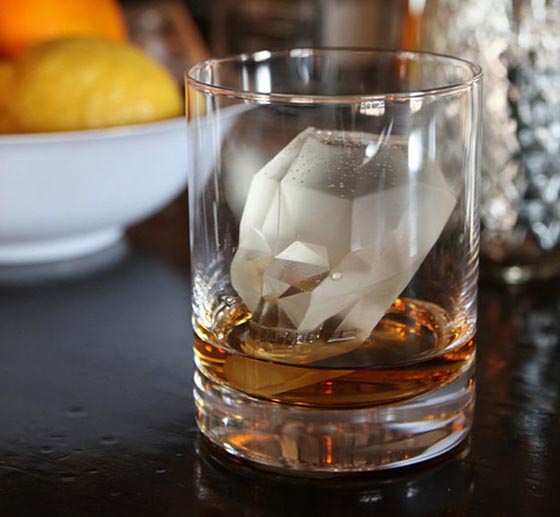 6. Crystal Skull Shotglass [Buy on amazon]
This beautiful hand blown crystal clear borosilicate glass can hold 2.5 ounces liquid… Liquor or juice, it is just awesome to look and fun to drink with.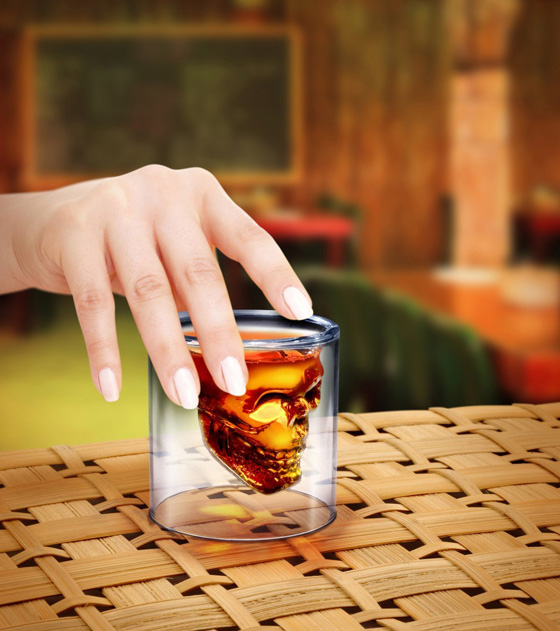 7. Creepy Cups Skull Cup
This creepy skull cup might looks like a normal cup with drinks inside. But the skull will appear gradually as you drink. How creepy is to find out there is a skull at the bottom of your cup.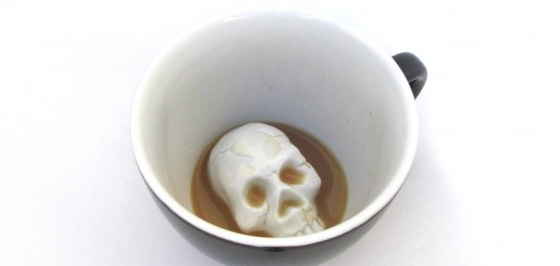 8. Sugar Skull Cookie Cutters [Buy on amazon]
Want some sugar skull cookie? With these four cool cool skull cutter, you can easily made some decilious cookies with awesome looking. Each cookie cutter measures around 7.2 cm x 9 cm x 1.8 cm and are dishwasher safe.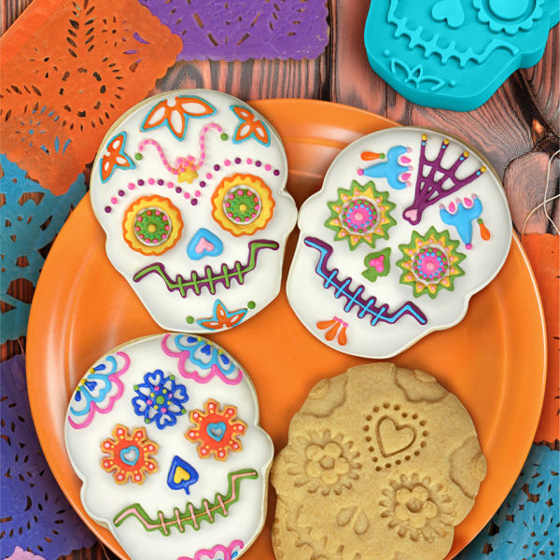 9. Skull Plates [discontinued]
These skull plates will definitely be the life of your party. Their delightful features include a generous cranium for holding appetizers and desserts, and a fiendish gap-toothed grin.