The pop art portrait is becoming one of the most popular gifts nowadays and in this article, we are going to explore the world of pop art portrait, what it is, and how to give a pop art portrait as a gift to your special someone.
What is pop art? Definition and key features
Born in the mid-1950s in Great Britain, pop art also originated in the United States where it appeared a few years later. This artistic movement was mainly erected in reaction to abstract expressionism, seen as too rigid and very pretentious by the inspirations of creators who wanted to be innovative. It was the Independent Group (IG) in London in 1952 that was considered the forerunner of pop art, led by Eduardo Paolozzi, the king of collages incorporating commercials, comic book characters, and magazine covers.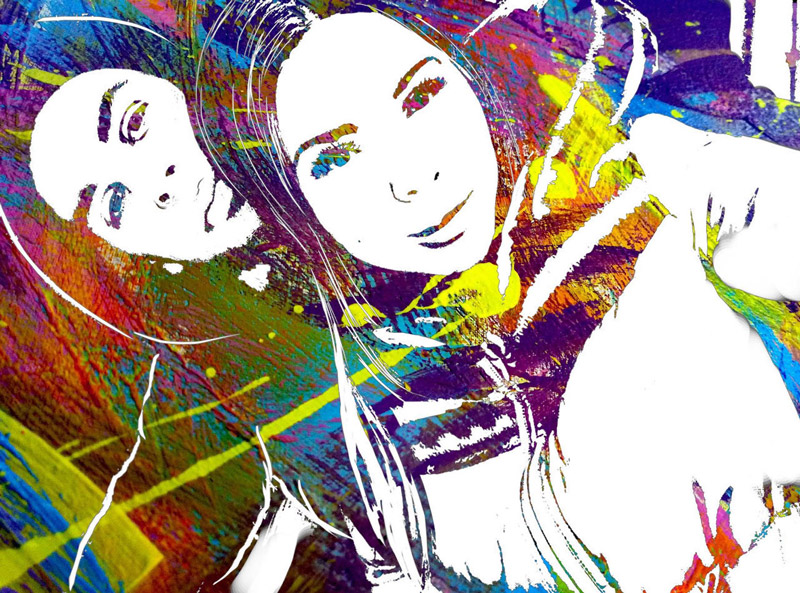 Andy Warhol or the perfect embodiment of artistic renewal
Andy Warhol (1928-1987) is one, if not the most inescapable figure in pop art. Born in Pittsburgh, Pennsylvania, USA, he first worked as a commercial illustrator before turning to the art world, where he brilliantly invested in various roles: painter, screen-printer, director, music producer, and author. His paintings of American icons (Troy Donahue, Marilyn Monroe, Elvis Presley, Nathalie Wood, Warren Beatty, etc.) and consumer products (the Campbell soup box) have become world-famous.
What is pop art? A precise definition
English abbreviation of Popular Art, Popular Art, pop art is based on an approach that aims at the deconstruction of images from mass culture, the demystification of the symbolic thought to designate and categorize large crowds. By using visual elements of popular culture produced in series, pop art reinterprets situations by isolating these elements from their context or associating them with other objects from various fields.
A definition of what pop art is in the sociological approach to the phenomenon
What is pop art from a sociological obedient? The main lesson to be learned is that it breaks frankly with the uniqueness of the work. It is easily accessible to the work of critical researchers such as Walter Benjamin (The Work of Art at the time of its technical reproducibility, 1935) who explained in a remarkable way the loss of the aura of the work and its cult value through the emergence of large-scale reproductive technology.
A committed and pragmatic art
Pop art takes the form of a critique of the materialism and consumerism observed in modern societies. In the ideology attached to it, the attitude or meaning given to the work would now matter more than the work itself.
In Brazil, pop art has even become an instrument to denounce social abuse and the totalitarian aspects that the political regime inflicted on the population, especially students and intellectuals, during the military dictatorship of the 1960s. Artists such as Romero Britto and Gabriel Grecco are among his most loyal current representatives, although the latter may be closer to street art and a character like Banksy.
Pop art as a gift
Probably, one of the most important reasons why pop art portraits are becoming one of the most popular gifts is because of their longevity. Like any other paintings, these types of materials can last for more than a lifetime. A portrait of the giftee is the most common pop art gift and will remain popular forever. By the way, a wide selection of various gifts you can find at Shoppok.
How to give a pop art portrait as a gift
If you think only painters are qualified to give portrait gifts you are wrong. There are three ways you can choose to have the best portrait of your recipient and give it to them.
Draw or paint it yourself. You don't have to be a master painter in order to paint a portrait. With advanced technology available online, you can see yourself painting in just a matter of hours if you are fond of doing it and spend a little time in research.
Order the portrait online. There are dozens of websites where you can order the material online, have it packaged, and delivered to your recipient. All you need to do is to send the website or the company a photo of your subject and your desired size.
Order the portrait from a painter. If you know a local gallery then you can visit and meet the painter. In many malls, painters can be seen having a small space at the corner. You can try to ask some of them.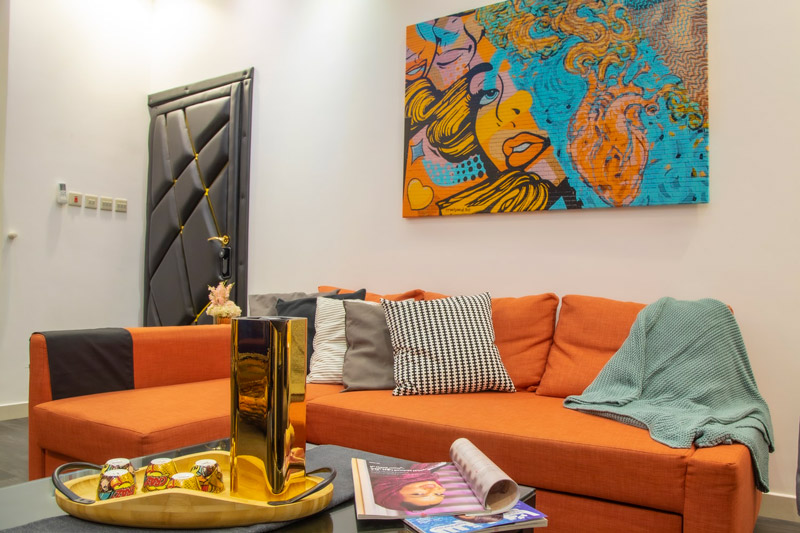 Tutelary figures and main works
In addition to Andy Warhol, whose Turquoise Marylin, a portrait of Marylin Monroe, is known all over the world, other major artists have given pop art its nobility. The definition of pop art is expressed even better by contemplating its many treasures, some of which are created with instruments derived from new technologies of the 20th century (Styrofoam, polyester, acrylic foam), these replacing traditional brushes and paintings.
Roy Lichtenstein
Born in New York in 1923, Roy Lichtenstein was a master of drawing and studied at the Art Students League of New York. An innovative artist, he is undoubtedly the other main figure of Pop Art with Andy Warhol. Crying Girl (1963) is one of his best-known works.
Peter Blake
Englishman Peter Blake, born in 1932, attended Britain's leading arts institutions. He painted collages borrowed from the British universe. One of his most famous works was composed for the historical cover of the Beatles album, Sgt. Pepper's Lonely Hearts Club Band.
Jasper Johns
An American contemporary neo-Dadaist, Jasper Johns is an internationally renowned painter and engraver. He is best known for the painting Flag (1954-1955), realized after a dream he made of the American flag!
Wayne Thiebaud
An American painter often compared to Edward Hopper, who is more classified in pop art for his creative ideas, Wayne Thiebaud is the specialist in the still lifes of edible treats and everyday objects transcribed in an illustrative style of which only he has the secret. You may be familiar with the Dark Cake from 1983.