As bloggers, we want the site catching and outstanding. To achieve that, you not only need to provide quality content, but also a nice and elegant site. However, most of us are not graphic designer or web developer, we don't know how to create beautiful and attractive site. Thanks to the WordPress, we can change our site's look and feel via using different themes. Themes? yes, there are so many different themes, free themes, premium themes, cooperate themes, personal themes, magazine style themes or entertaining focus themes…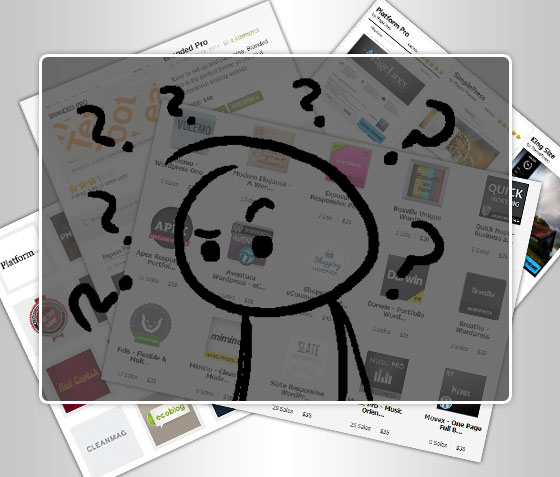 Having lots of choice is a good thing, but having too many choices and you don't know how to choose from might be not that good. Like me, I spent tons of time browsing around free WordPress theme sites, but always find there is something missing. Especially when you want to create a businesses site with WordPress, the cons of free theme will be even obvious. Months ago, when I help my friend to set up his salon site, since his complex requirement, I began to look at some premium WordPress themes to see if they can deliver those requests. I had to admit, those Elegant Themes are charged for a reason. They are well designed, lots of features and functions, and well coded. The theme I got for my friend is from bloggingexperiment.com, a nice and organized site provide quality themes.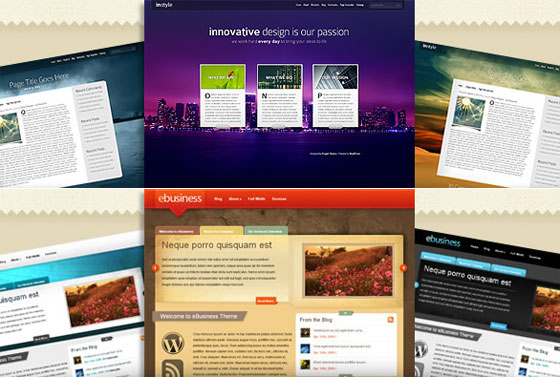 If you are a personal blogger and just want to write something, you can definitely find something in their "Free WordPress" section. The good part for this is they always update their list and gave you top 100 themes for current year.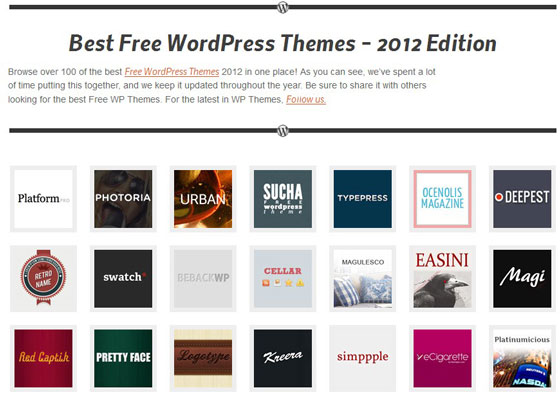 For those who want some more features, don't hesitate to check their premium themes. Every year, they will constantly innovate their themes to keep pace with the development cycles of WordPress. For you easy navigation, their latest WordPress Themes 2012 is broken down by categories including: Responsive, Portfolio, Magazine, Business, eCommerce, Frameworks, HTML5, Real Estate, Free, and Premium. So if you are got lost in the tons of random themes, give a try to bloggingexperiment.com, you might love it.