Anyone can help to change the world for a better place, no matter how young he/she is. And in this story, the 9-year-old Russian boy Pavel Abramov from a small city of Arzamas in Nizhny Novgorod comes up with a brilliant idea and help shelter animal in his own way.
This little artist has been painting beautiful portraits of pets, not for making money for himself but for shelf animals instead. He paints custom pet portrait for the owner, in return, he gets animal food and suppliers and donates it to a local shelter.
Pavel and his mother Ekaterina Bolshakova started this project called "Kind paintbrush" about a year ago. This idea originated in Pavel's brilliant mind when the loss of a four-legged friend hit the family and he could no longer ignore stray animals wandering the streets of the city. Pavel and his mother has been managing a group on Russian social media site, VK, called "What a little volunteer is capable of?" Without funds, managers and employees, the young altruist starts all these with a huge heart and an undeniable talent. The project works by pet owners commissioning Pavel to draw their beloved animals. And these owners agree to donate grams of buckwheat, bandages and medicine, offal, and other treats for little doggos and kitties at the end. Pavel then takes the donations to the only animal shelter in Arzamas where Pavel is the youngest volunteer. The shelter currently houses more than 100 dogs.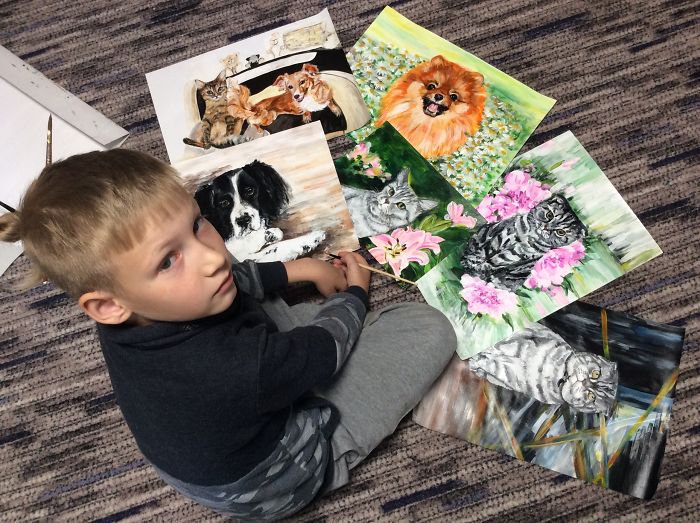 Image credits: Что может маленький волонтёр?
Image credits: Что может маленький волонтёр?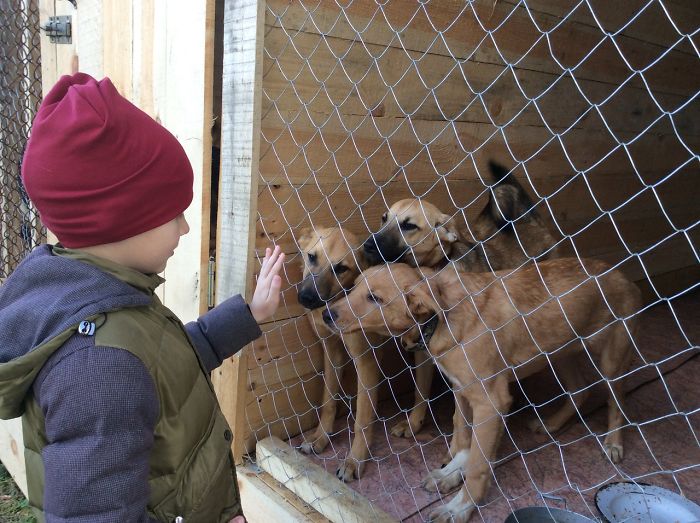 Image credits: Что может маленький волонтёр?
This brave social initiative has already spread beyond Arzamas city. Animal lovers from all over Russia and even abroad want to have the portraits of their pets made while taking part in a charitable mission. This is a real heart warming project. And the best part is it helps to restore our faith, anyone can help to the world for a better place!
Image credits: Что может маленький волонтёр?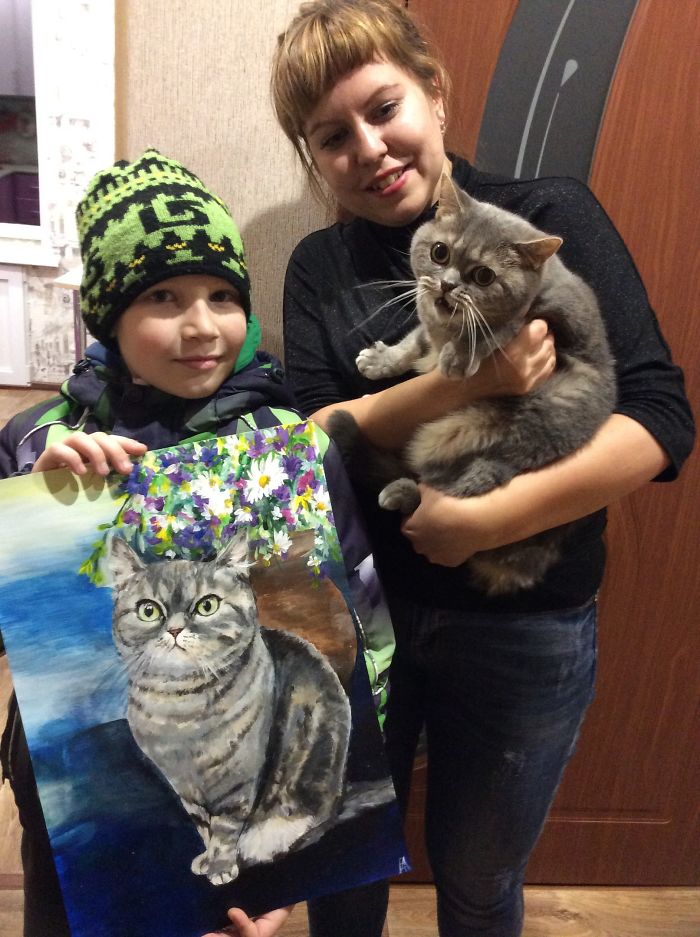 Image credits: Что может маленький волонтёр?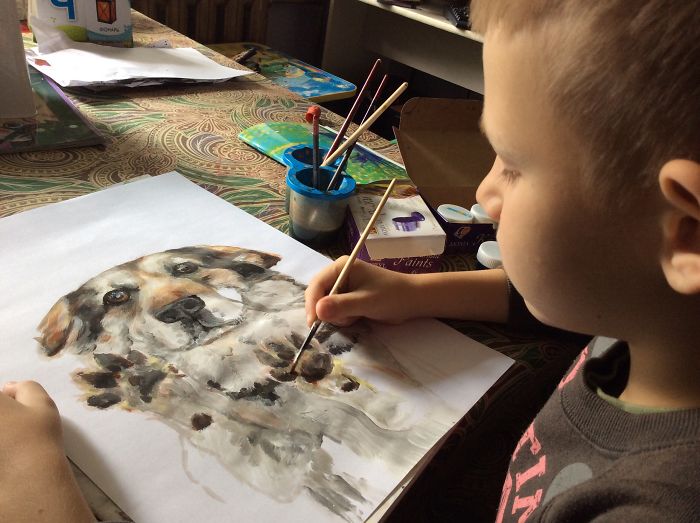 Image credits: Что может маленький волонтёр?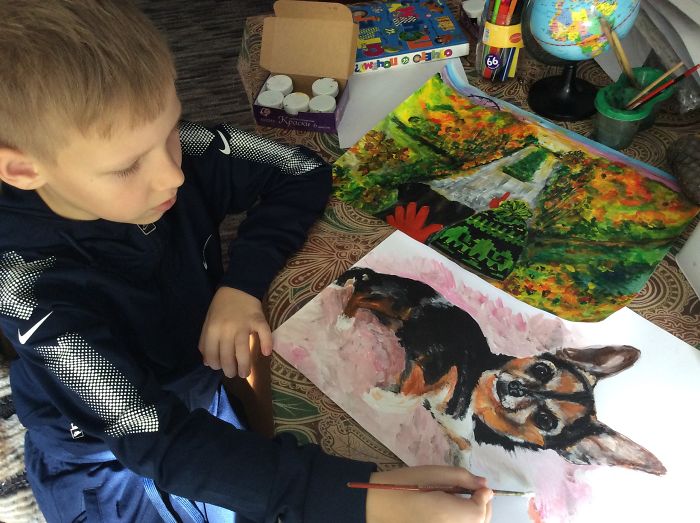 Image credits: Что может маленький волонтёр?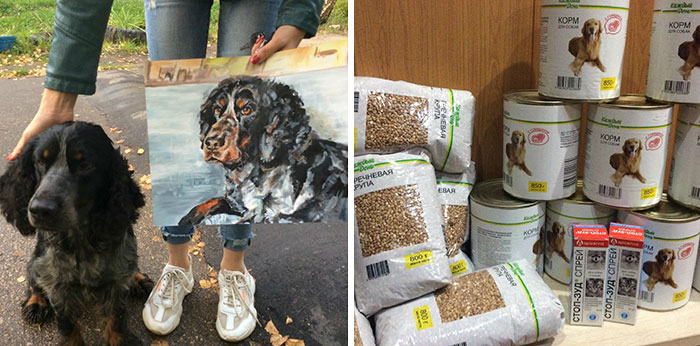 Image credits: Что может маленький волонтёр?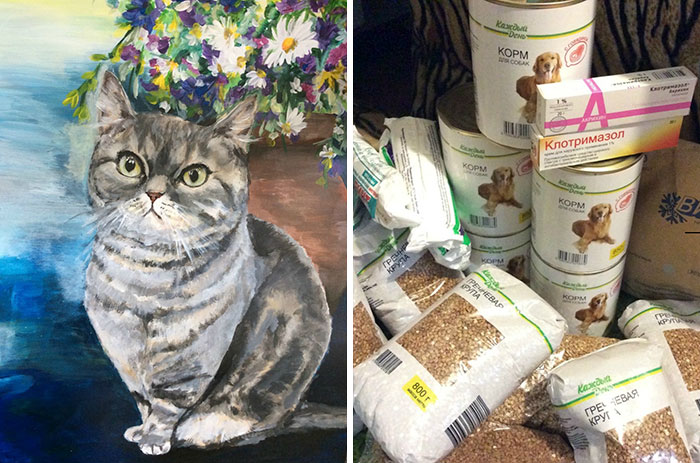 Image credits: Что может маленький волонтёр?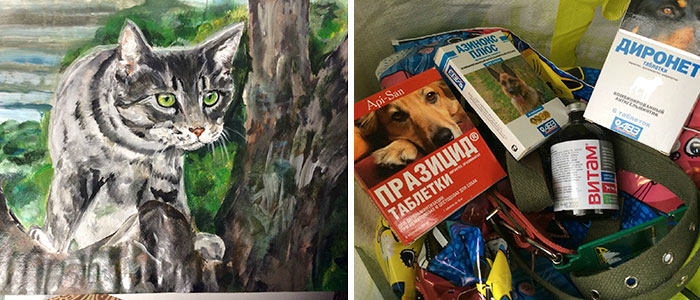 Image credits: Что может маленький волонтёр?