In this animated video, a black and white forest is colored in vibrant hues under our eyes except for one sad little panda, which sets off the compassion of an imaginative little boy. This animation is created by the artists behind TIJI, who brought greater emotional impact to their work by crafting a strikingly stark landscape devoid of color.
When the paint brush appears loaded with color we breath a sigh of relief, at last these cute animals will be freed from this dull existence. The brush dances across the screen revealing vibrant flowers, rich green grass, red fruit in the trees and neon pink flamingos wading in a pond.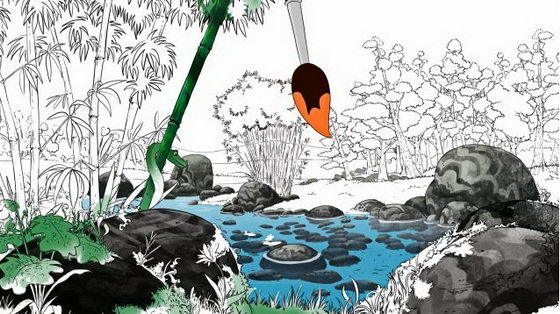 It is not until the painting is complete that we realize that it was all a picture book fantasy dreamed up by the creative mind of a child who feels sorry for the poor panda who lacked color like his fellow forest dwellers. Such lovely, creative and emotional. And it reminds me of the old joke "The dream of panda is take a COLOUR photo", which makes me feel sorry for the panda.