Today's promotional videos and digital content have become even more advanced than ever. As the competition becomes fiercer, so does the desire to produce the best videos. Gone are the days when graphics were limited only to images, or that text and descriptions were the best ways to promote businesses or send a message. With more skilled and talented artists along this line of work, creating the best motion graphic videos for your site is no longer as difficult as it used to be.
That said, here are some of the advantages that you can gain from hiring motion graphic artists: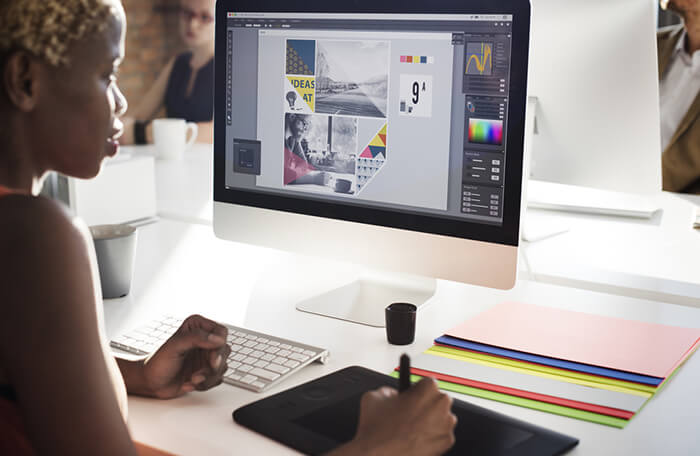 1. They Enhance Communication
Motion graphic artists put into videos and animation messages that you can't convey through words. Often, it becomes easier for the general public to grasp a message when it is shown on screen rather than being read. A write-up that may take 15 minutes to finish reading can probably be done in a five-minute video that is well made by a motion graphic artist. With this, you can enhance and improve the quality of communication that your company delivers to its audience. You leave them no room to second-guess the information you are trying to convey, as this is already well established by the video that your motion graphic artist made.
2. They Can Help You Gain Positive Engagement With Viewers
Especially if you are using graphics as a promotional tool for your business, you will want to receive real-time feedback. You will want to know whether or not your media has been effective, and what the general outlook of your viewers are. With motion graphics, these can easily have better engagement. Generally, viewers are more interested in engaging with videos rather than written content. Many may find reading time-consuming and more difficult to complete compared to when they are asked to watch videos. Hence, having a motion graphic artist on your team will be worth it. When you get your viewers to engage with your company's content by commenting and giving feedback, you are more effective with your marketing campaign.
3. They Can Create Brand Recognition
While there are many software available that can make it easier and more affordable for you to create motion graphics on your own, you simply cannot replace the expertise and skills that professional motion graphic artists have. They don't just create videos at random without planning and putting much thought into them. Motion graphic artists know how to best make videos eye-catching and informative so they can build brand recognition for your company.
If you have a motion graphic artist in your team, they would know how to create motion graphics with a format that is unique to your company, such that when an Internet user watches your video, they would already associate this with your company even if they haven't even seen your company's name in the video yet. Remember, in a sea of competition, it is imperative for you to swim above them all, and create brand awareness and recognition in the minds of your potential customers.
4. They Can Help You Have Better SEO Ratings
Motion graphic artists create videos with specific strategies in place. They factor in many other considerations aside from just creating engaging videos that lead to brand recognition. These motion graphic artists have in mind one of the most critical factors in digital marketing and web design: Search Engine Optimization.
SEO refers to your page reaching the top search results and landing pages of search engines after a user keys in a search. Without proper SEO strategies in place, it becomes difficult for you to reach this top-landing page. But when your videos and other media have SEO in mind as the artists create them, you are sure to achieve this goal. Remember the basic rule: the better the SEO strategies in place, the higher the ranking of your company's website, and the more profit it can mean for your brand.
5. They Know How To Reach Various Target Markets
Motion graphic artists often have years of study and training on their belt. They did not just learn their skills overnight, and one essential skill that they have studied is creating videos that are appropriate for the target market you are trying to reach. For example, if you are creating videos for children, they know how to make it appealing and educational for kids. If you are creating videos for an older population, they know how to make videos that are easy and fuss-free to comprehend. With this, your marketing efforts become more focused, thus enticing the right customers and audience.
Conclusion
One of the key senses of humans is their sight, and in your promotional activities, you should also strive to use this to your advantage. Why not make it easier for your viewers to grasp the message that you are trying to convey? Why not make deciphering information more convenient? All these can be achieved with the help of motion graphic artists. If you don't have one in your team already, then now's the best time for you to get hiring.