Whether you are an indie blogger or a jewelry designer selling handmade accessories online, growing an audience is a constant concern. One of the most direct and accessible ways of reaching new eyes and ears is through web design localization.
On average, online businesses have footprints in 7 different markets via 7 different languages. This means that making sure your site is accessible to as many people as possible isn't an option anymore, but a necessity. Let's take a look at several ways in which you can retrofit your website for localization, as well as some reasons for caring about the process in the first place.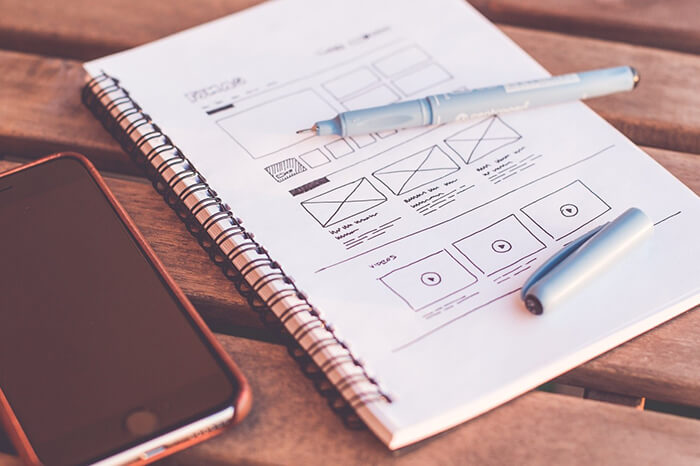 Image source: pexels.com
Benefits of Web Localization
The most obvious benefit of web design localization is the greater reach your site will make. Search Engine Optimization (SEO) is favorable towards websites with multiple languages on offer. This is because Google, among others, has made it its mission to provide relevant, quality content to their users. Since most everyone uses Google to conduct online searches, your site will have an increasingly high chance of ranking well with new audiences.
Networking is an important part of establishing your practice, especially if you work as an independent designer or a creative. Given that not everyone is a native in English, localization can spark new communication opportunities. As such, localization can open new avenues to explore in terms of reaching colleagues, clients and future business associates.
Income is something we all need to consider at one point or another. Once you establish your name and brand in different regions, you will be able to sell your products to new audiences. This also applies to bloggers who write in their native language and want to explore monetization opportunities in terms of translating their content. The more people can read your content and understand your creative process, the more monetization opportunities will open up to you.
Localization vs. Translation
Speaking of localization, let's preface by differentiating it from translation. In terms of raw reading, the two aren't that different to the naked eye. However, translation should only be done when your content is technical in nature and doesn't contain any creative or poetic language.
Localization takes cultural and regional differences between languages into huge consideration. This type of content translation is much more applicable to the creative industry, especially in blogging or design.
In order to be done correctly, localization should only be tackled with third-party support and localization service providers such as The Word Point. That way, you will never make the mistake of confusing, insulting or otherwise disrespecting other creative who simply don't speak your language.
Choose Languages Early On
Once you commit to localize your website, there is no rush in adding as many languages as possible. Instead, a better idea is to opt for several languages for which you are certain to make an impact on your website.
For example, if your visitors are predominantly European, you should consider adding German, Spanish and French to your list. Similarly, Asian audiences like to see Chinese, Japanese, Korean and other region-specific options.
Don't rush into the localization process with a dozen languages on your list and expect anything good to come of it. According to statistics, only 25% of internet users are in fact native English speakers which leave a whopping 75% of potential readers in various language groups. Take it a language at a time and gauge the audience's interest in your localization efforts as you go along.
Clean Up Your Navigation
No matter which WordPress theme you chose for your website, localization will require you to rethink your UI. Whoever visits your website should have a quick and easy way to switch between languages depending on their preferences.
In terms of audience conversion and retention, localized content managed to retain 86% more people than its single-language equivalent. To that end, make sure to include the language switch button in several places, including your navigation bar and footer. That way, anyone who might feel overwhelmed with English can easily switch to a more accessible option.
Text Encoding Matters
Adding localization to your site's list of feature means that your text encoding needs to change. Traditional web design solutions rely on Latin encoding since the English language doesn't delve any further than that. However, add a few more languages to the mix and you will have a hard time displaying it properly on your website.
According to reports, 90% of internet users admit that they would visit a web page in their own language given the choice. This makes localization and subsequent text encoding pivotal to your site's placement in different regions. Make sure to change your site's text encoding to UTF-8 or an equivalent encoding method. This will ensure that your site displays anything from Cyrillic letters to Chinese symbols correctly to would-be readers.
Keep SEO in Mind
Since we've mentioned SEO already, it's worth noting what you can do to make your localization even better because of it. One of the easiest and most accessible ways to optimize your website for SEO is to use trending keywords in your content.
For example, if you have a lot of articles about fashion design, words such as "fashion design" should find their way into the titles and body of your articles. Tools such as Google AdWords and SEM Rush can help you determine which words are the most popular across different regions and languages. Make sure that these words are included in each of your language variants to ensure the highest possible ranking for your content.
Be Open to Collaboration
Since your site will probably delve into creative topics such as writing, design, DIY and others, collaboration with other artists is a given. Once your website goes live with different localization offerings, make sure to keep your eyes open for collaboration opportunities. Your comments section and email will undoubtedly receive new messages in regards to your creative process. Speak to your readers and engage them in conversation just as you would do with friends or colleagues.
Collaborating with like-minded people from all over the world to create new content for your website is one of the best ways to position yourself as a prolific, noteworthy creative. Differentiate your site's content as much as possible apart from the localization efforts already in place and you will be able to build something truly exceptional for yourself.
In Conclusion
It's worth noting that localization is an ongoing effort. You will have to commit to long-term content localization for the process to bear any tangible fruit for your website. In that vein, it's always a good idea to outsource your localization as we've mentioned previously.
After all, you are a creative who should be occupied with design, creativity and innovation. Don't spread yourself too thin and your localized website will breathe new life as more and more people become intrigued by your content.