When you have been living in a space for a long time, it is natural to get tired of it especially after the long winter months. Here are a few easy ways to freshen up your home and lifestyle by adding some thoughtful touches.
Do A Semi-Deep Clean
When you are looking to freshen up your home, tidying up can go a long way in making it look and feel better. As a full-fledged deep clean can take days you can choose to be selective about the spaces and items you do a deep clean of. Wash your windows or get your curtains and rugs dry cleaned. You can also hire a company to safely refresh your couches and upholstery fabric without spending a lot of money to reupholster them. Focusing especially on the entryway of a house, doing a good sweep and mopping of the deck or entry area can also make your house more inviting.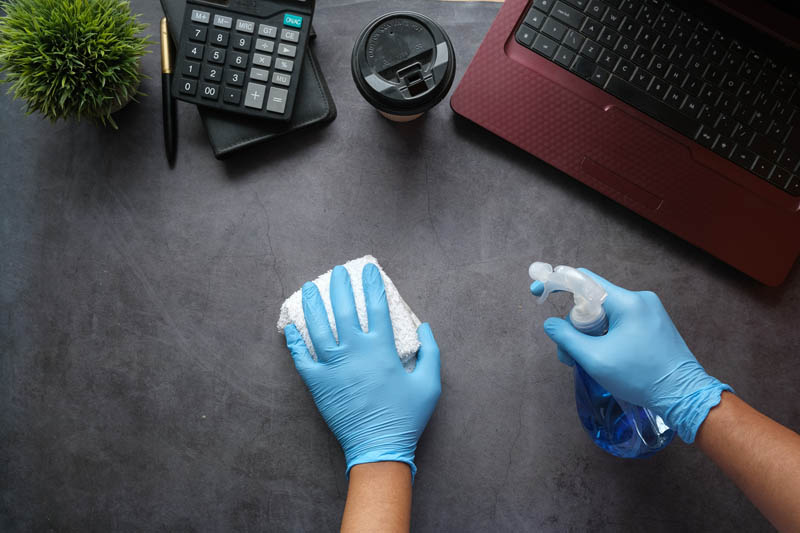 Declutter
Clutter can build up easily with a busy work life so take a weekend to declutter and shred paperwork, boxes and also set up donation piles for clothes, shoes, and equipment you don't need. Many websites online allow people to sell preloved items and you can always hold a yard sale as well. Minimalism is a great lifestyle concept to follow as it means less stress and more room and space in your life for the things that matter. Not to mention you save a lot of money as well if you are not indulging in consumerism and only purchasing a few items as and when you need them.
Organize With Smart Storage Solutions
No home can have too much storage so the more you have, the better. Build shelves to utilize vertical space (especially in smaller rooms like bathrooms) and look into smart storage solutions that can make your daily life more comfortable. Whether you are reorganizing your wardrobe or your kitchen, buy organizers for small items like socks and spices or drawer organizers to make items easily accessible.
Buying multi-functional furniture like beds or couches with in-built storage is also a great idea to store miscellaneous items like excess handbags and your pet's vegan leather dog collar. Creating a cleaning cupboard or closet and properly organizing your cleaning supplies can also ensure daily quick cleaning activities like wiping counters and vacuuming become easier and more efficient.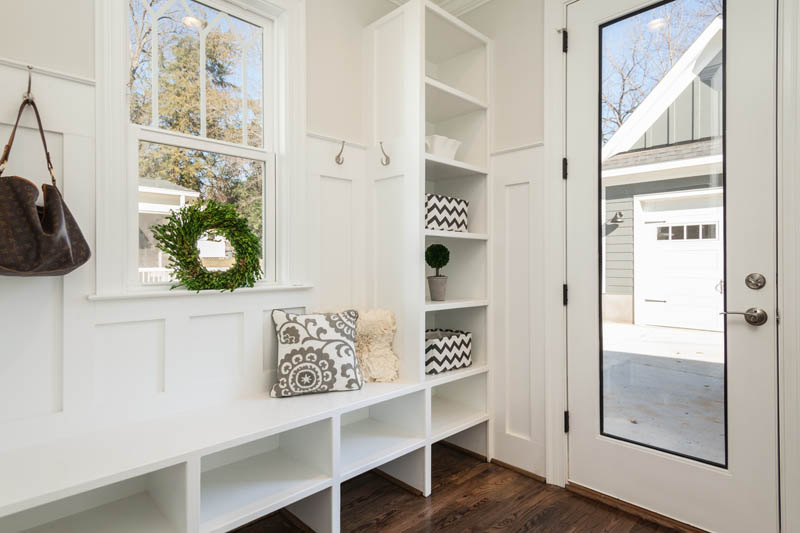 Add Some Brightness
Small touches like adding some brightly colored cushions or throw blankets to the living room for example or some new wall art or wallpaper in colorful patterns can really change the look and feel of a space. If you feel your home lacks that freshness, incorporate color wherever you can and limit the use of very dark colors especially if you're working with a smaller space.
Aromatherapy In The Home
Aromatherapy is a much-loved hobby by many people nowadays because it cleanses and refreshes a space and does the same thing for your mind. If you want your home to smell amazing, impact your mood positively and also have guests appreciate the ambiance, invest in a diffuser or traditional oil burner so you can use essential oils and extracts. Using incense sticks or other methods works well too.
In today's modern stressful world, one's house or apartment needs to be peaceful and relaxing so use healing crystals or salt lamps or other inexpensive organic materials in décor to help you achieve that. Bringing in fresh flowers into your space and putting small arrangements together in frequently used spaces like the kitchen can also work brilliantly to impart a light fragrance in the air.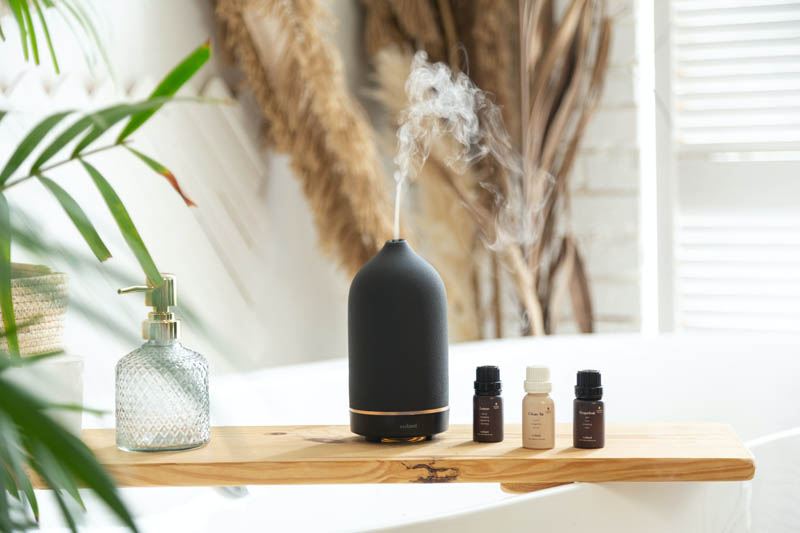 Remodel One Room
Renovating or comprehensively updating your whole house will take a long time and be a considerable investment in itself. If you are not ready or willing to take on such a project then choose one room in your home, whether it is the bathroom or kitchen that could do with a serious remodel. Other rooms like a living room for example can easily be updated with new wallpaper, carpeting, and wall art but rooms like the bathroom require more effort and thought. Hire some great bathroom remodelers to update your bathroom to a style you admire and invest in some quality sanitary ware so every time you take a shower or a bath, it completely refreshes and rejuvenates you.
The Illusion Of Space
Most homes lack space or adequate storage and the longer a person has been living there, the more cluttered they inevitably become. Limit furniture and décor items as much as you can and use foliage like indoor plants and décor accents like mirrors to create the illusion of space. These are all DIY projects you can do without professional advice so look at tutorials on how to hang a frameless mirror for example.