I do find people like playing with food, to create something unrelated with eating, such as, food landscape from "Carl Warner" who created fairy scene with food and food painting from JuDuoQi who mock up famous paintings with food. In today's blog, we have another story of food – create a mini world with food. The only difference is, if you want, you can eat those food. For me, however, they are so delicate that I won't want to eat them.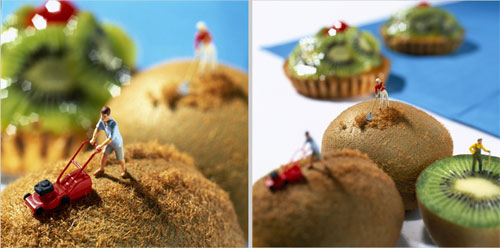 At first sight the untrained eye looking over these pictures might see a homemaker mowing his lawn or scientists cleaning up dangerous radioactive waste. But in reality they are all food imaginatively transformed into a variety of landscapes by Akiko Ida, 37, and Pierre Javelle, 39. The husband and wife team present a manufactured micro universe, part Toy Story, part Candy Land, populated with diminutive humanoid characters engaged in a range of ordinary and extraordinary activities. Since the project inception in 2002, the series has grown to over 60 images.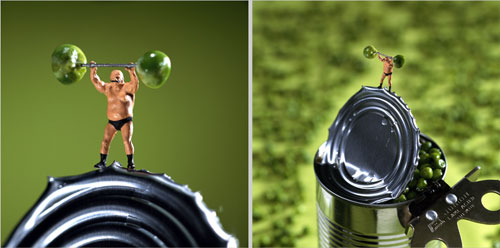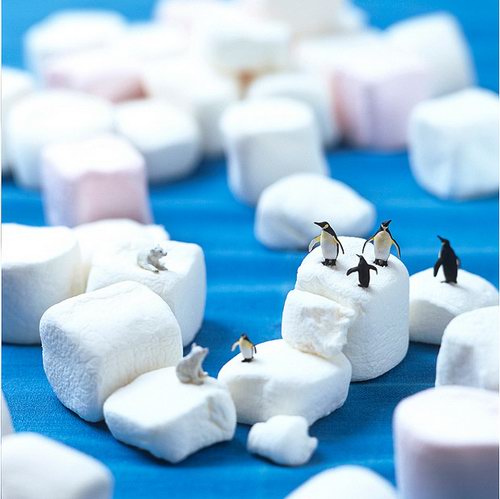 arctic animals playing on top of marshmallow icebergs…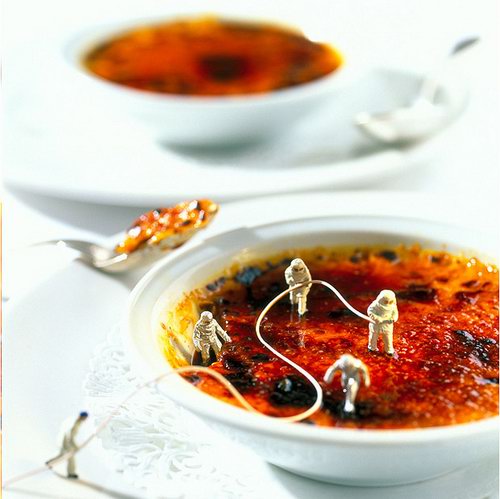 Pierre Javelle and Akiko Ida have morphed multiple genres of photography, including micro-photography, culinary art, portraiture and landscape. The theme involves action, ranging from sporting scenes to warfare, taking place in carefully staged, fantastic, food settings.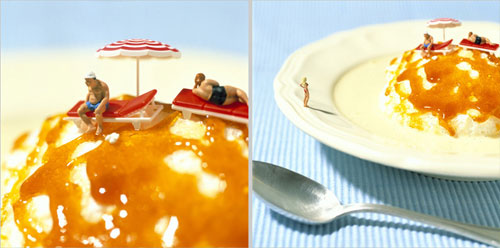 A tubby old man taking a sneaky peek at a bikini-clad babe on a 'dessert' island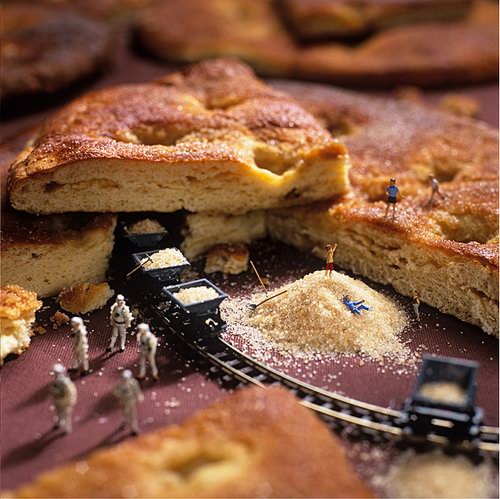 sugar mine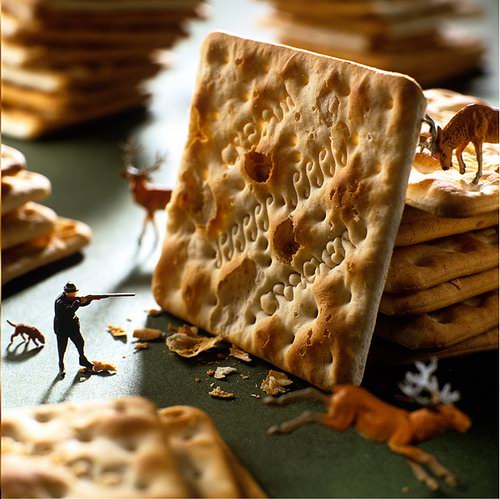 To pass off the trickery the married couple, both professional snappers, use macro lenses to zoom up close on the surface of the food. Some of the pieces in the 'minimiam' collection are a comical play on words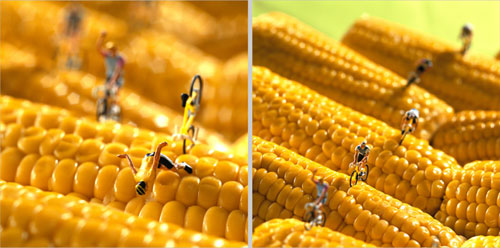 cycling on the corn field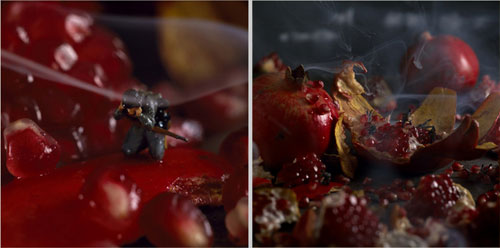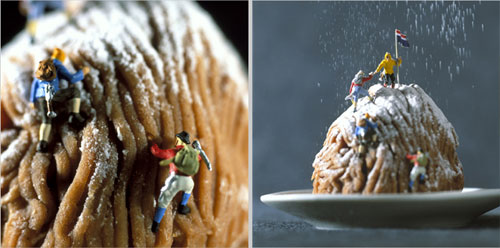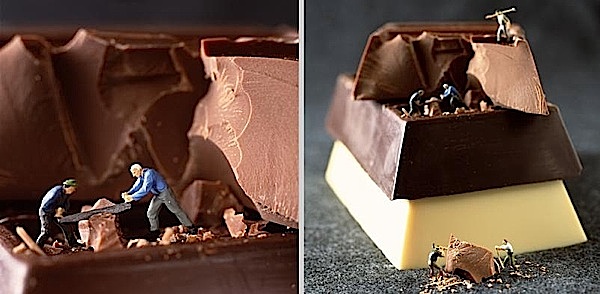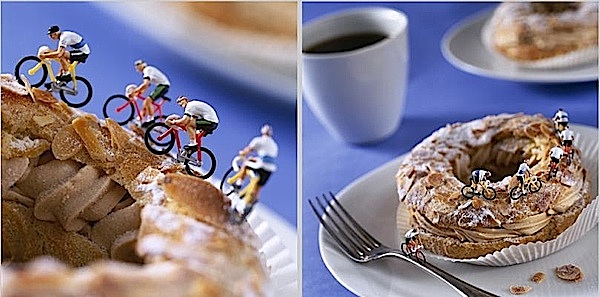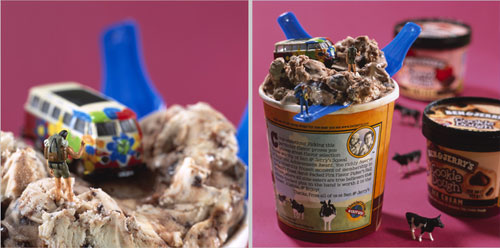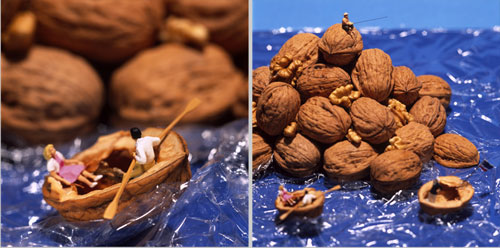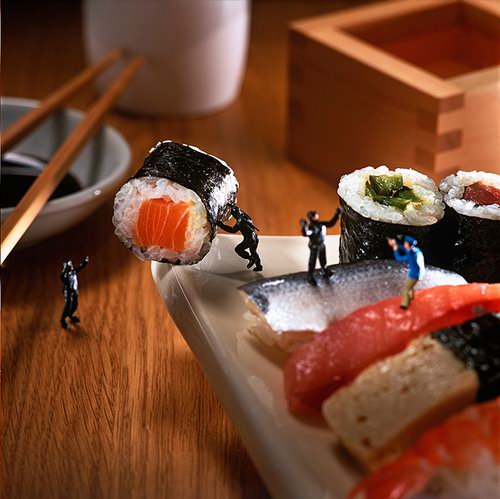 To see more amazing images, check their website: minimiam