What is better than soaking in the bathtub and wash all your stress and troubles away? Having a relaxing soak in a a spa-quality experience.
It isn't difficult to create a five-star environment with products like a caddy tray, a wine glass suction cup holder, an ergonomic luxury bathtub pillow, a bubble massage mat or towel warmer. With the help of the 9 Top-rated Bath Accessories mentioned in the article, you can take your time, relax and unwind in your spa like bathroom.
Bamboo Bath Tub Caddy Tray [buy on amazon]
The bath tub tray features expandable side holder from 70-105cm/ 27.5″-41.3″, which is suitable for bath tub with width from 60-95cm/ 23.6″-37.4″.
The shelf and slots in the bath tray are to place book and tablet, the convenient grooves prevent the computer or the charger from falling into the tub. 3 slots to adjust the viewing angle. There are also compartments for holding wine glasses and sponges, two soap boxes and towels provided, offering everything you need to relax nicely.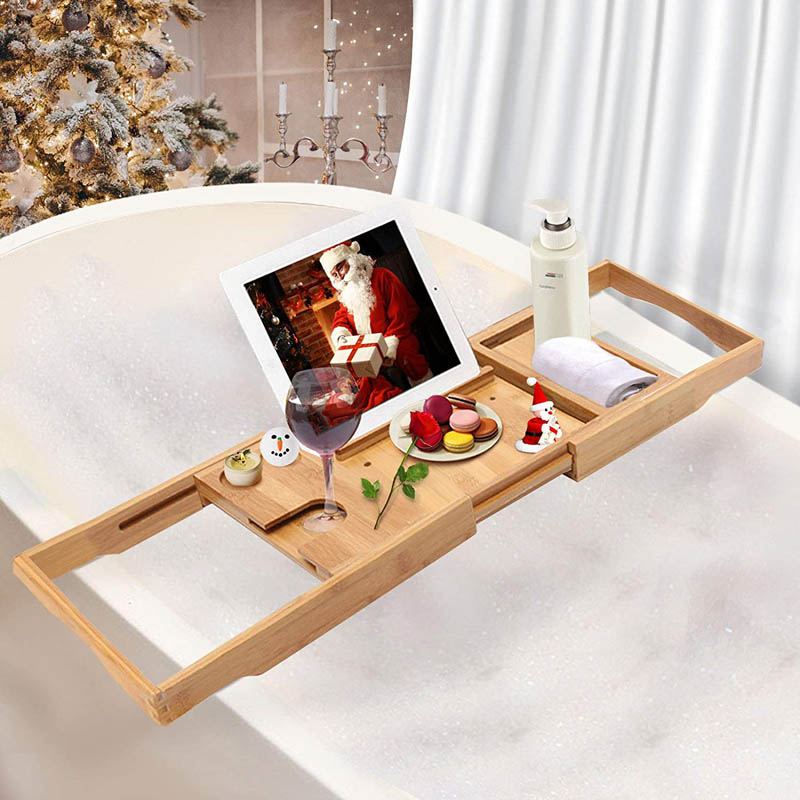 SipCaddy Shower Bath Wine Holder! [buy on amazon]
SipCaddy is the original, and only portable cupholder in the world that also holds wine glasses! Attach it to any glossy/glazed/nonporous surface for an instant drink butler for your beer or wine vessel of choice, or for many other household items. It uses the highest quality suction cup available, American made, and rated at 7 lbs strength when applied correctly to a non-textured surface.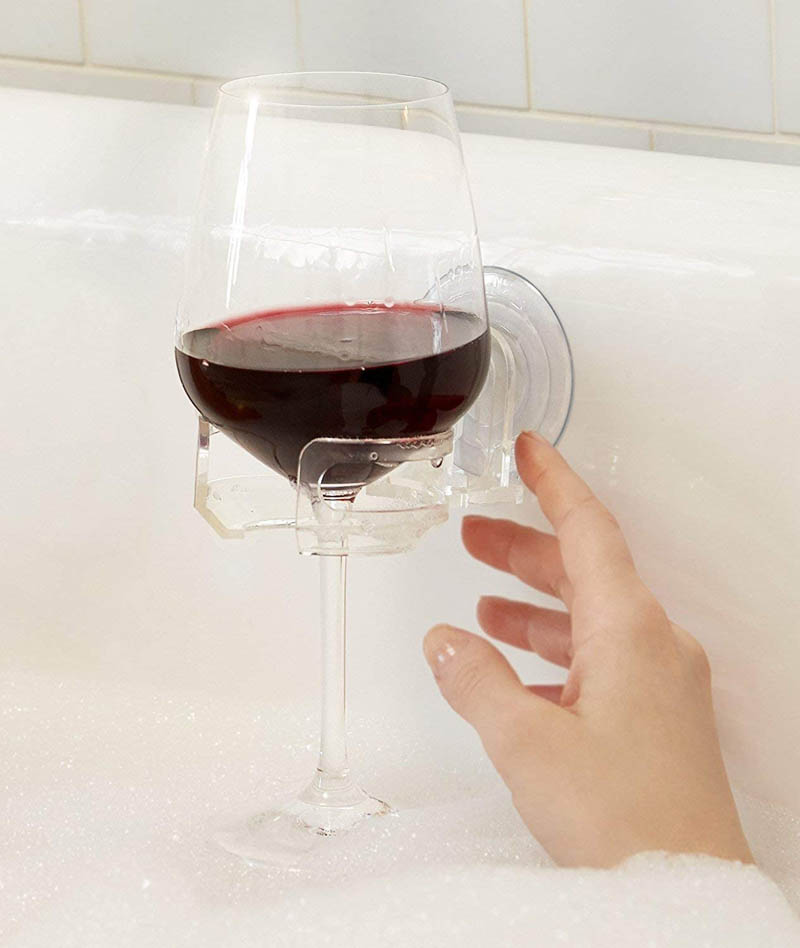 Ergonomic Luxury bathtub pillow [buy on amazon]
Ergonomic custome designed headrest brings head and neck max. comfort and relaxation. Extra thick shoulder and back padding brings shoulder and back max. support and relaxaion.Fits all Bathtub, Spa Tub, Hot Jacuzzi.
Equipped with 6 powerful suction cups, which can prevent your tub pillow from sliding and moving normally.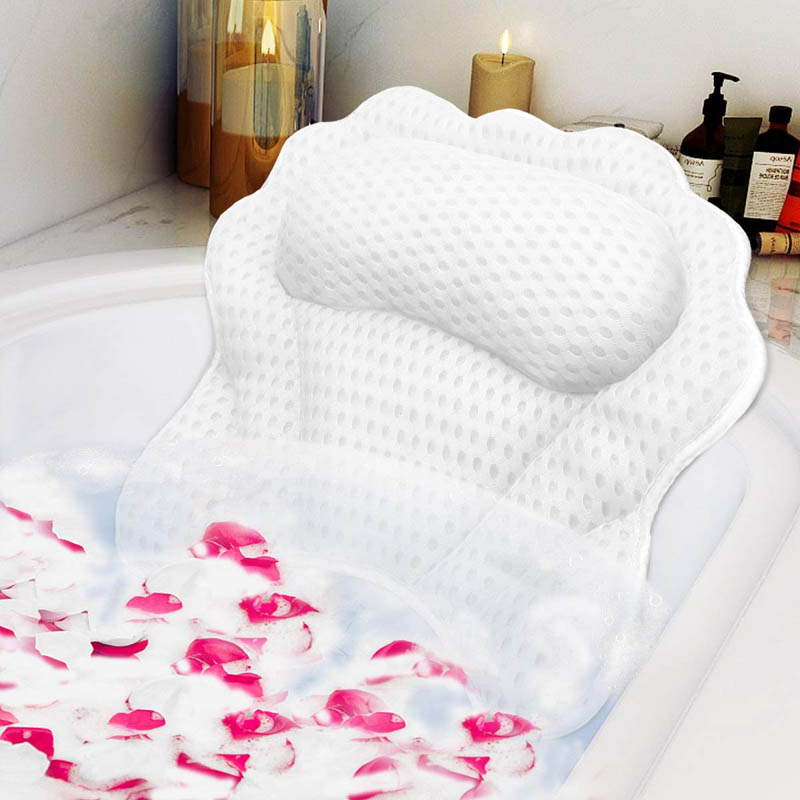 Metal Over the Side Bathtub Caddy Basket [buy on amazon]
Designed to be placed over the side of the tub to provide convenient access to shampoo and conditioner bottles, body wash, bar soap, razors, and more while in the bath
Non-slip grip keeps the caddy in place and prevents it from sliding on the bathtub
Measures 12. 08″ x 10. 2″ x 6. 64″ and is ideal for adding storage and organization in unused space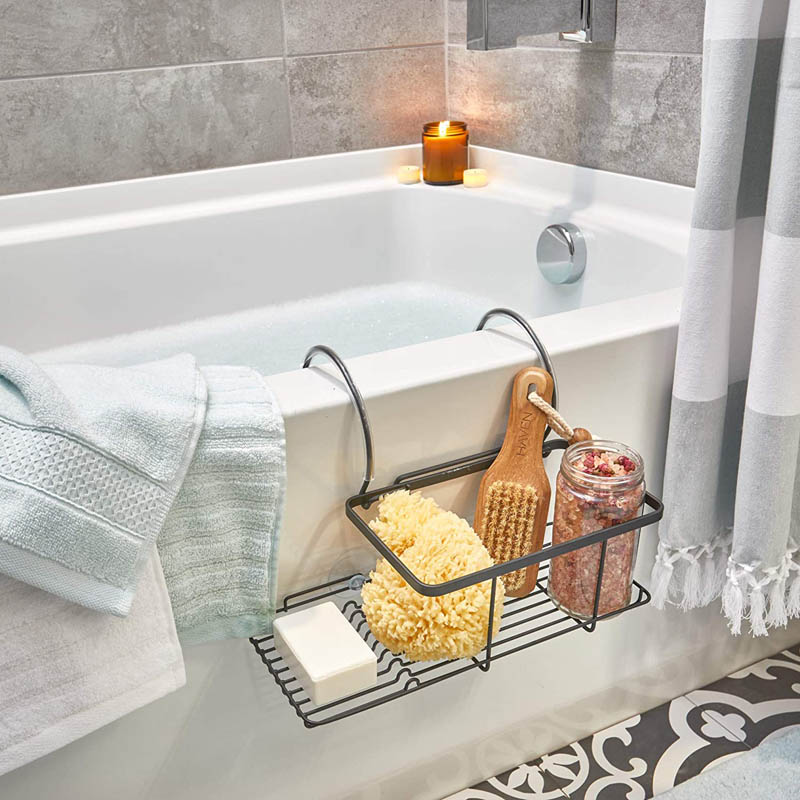 Bathtub Bubble Massage Mat [buy on amazon]
The SereneLife Bath Massage Mat instantly creates a soothing bath spa. Equipped w/ a motorized air pump responsible for producing millions of air bubbles every second. Features a built-in heater that creates a soothing and warming experience.
Mat is soft, fully submersible and 100% waterproof. It is also mold-resistant, cushioned and has a padded surface. Measures 47" x 14.2" offering full body support and comfort.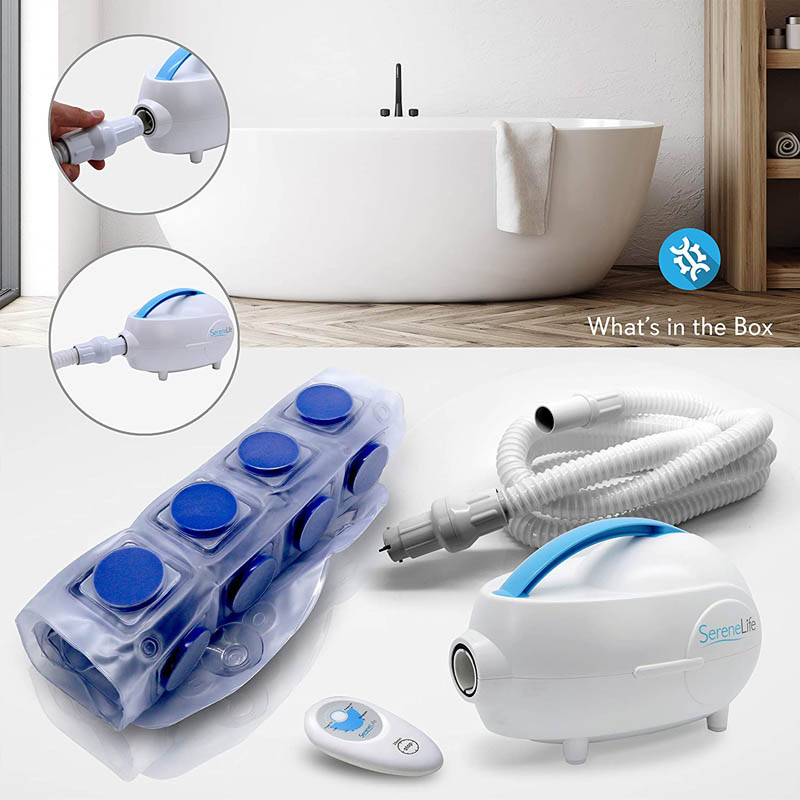 Homestar Aqua Planetarium [buy on amazon]
In the bath, you can enjoy in your room, the stars spread from wall to full ceiling. Drip-proof specification, I will produce a relaxing time of the bath. With the new LED, I have reproduced the bright star in the pinhole type.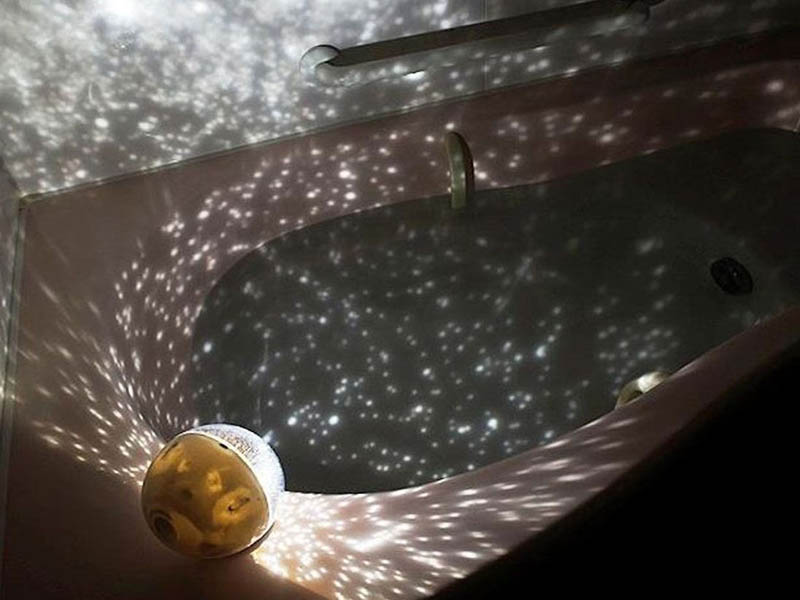 Large Luxury Bucket-Style Towel Warmer [buy on amazon]
Stay toasty on cold days, dry off after a long bath or shower, or beat chilly mornings in luxurious warmth. The ultra-large insulated plastic bucket design accommodates up to two 40'' x 70'' oversized bath towels, robes, throw blanket, PJ's and more
Always have warm towels ready by using the built-in timer to heat your towels for 15, 30, 45 or 60 minutes before automatically shutting off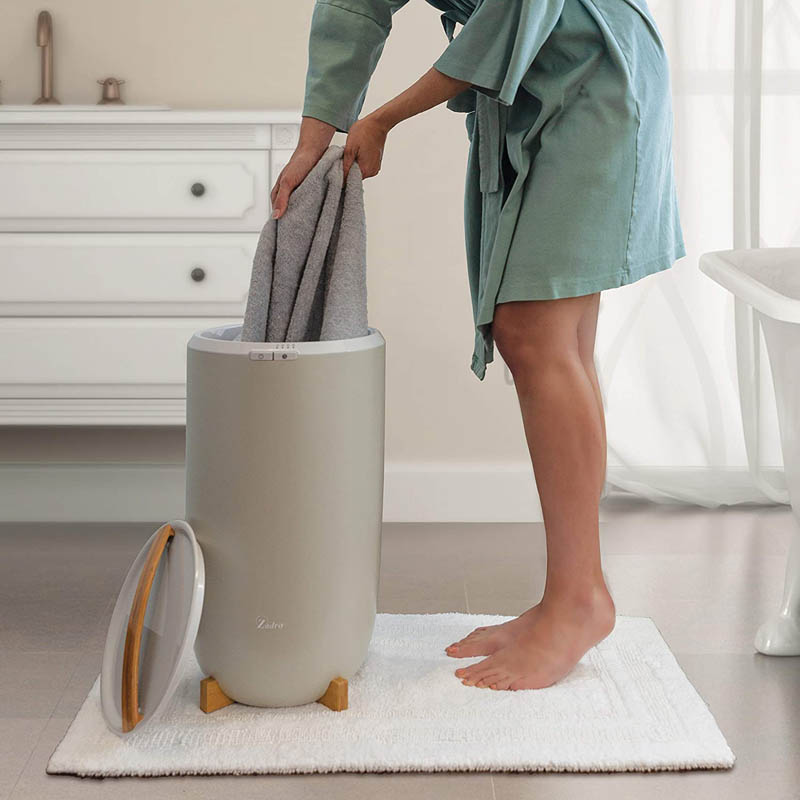 Memory Foam Bath Mat [buy on amazon]
The Genteele bath mat is filled with soft and comfortable polyurethane memory foam and outer material is super soft and cozy coral velvet feel microfiber. Never have you been able to step right out of the bath or shower onto a cloud!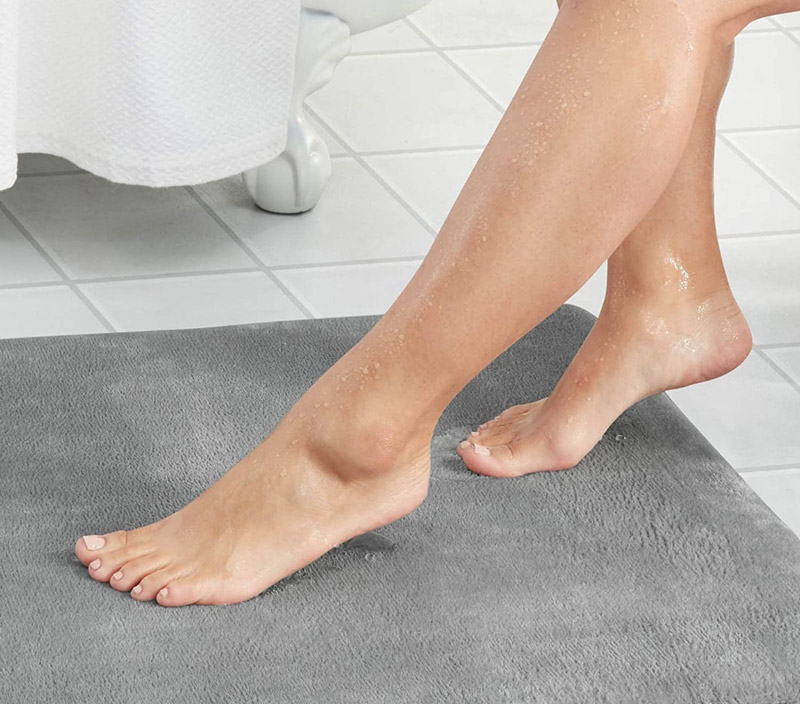 Natural Candlescape Set [buy on amazon]
This elegant candlescaping set will look great in any room with its rich earth tones. The set includes 3 adorned glass votive holders on a wooden plate with stones. 10 1/4″ x 2 1/2″. Set includes one tealight for each votive.