Area: 39 m2
Year: 2020
Location: Kyiv
Status: in the implementation phase
Interior design and visualization by Maryna Synytska
Compared with other tiny apartment we featured on the site, we won't call this 39 Sqm apartment tiny. But we have to admit, it isn't spacious as well. Moreover, if you just check the photos without knowing the actual square footage, you won't believe it is only 39 Sqm. This compact yet modern room offers a surprising amount of storage and comfortable living experience.
Living Area
This 39 square meter one bedroom apartment in Kyiv, Ukraine. Firstly, a warmer hue of white has been used to freshen and expand the living room, whilst green accents enliven. Beside the sofa, a neat green console is on hand to store laptop peripherals, current magazines and phone chargers. Then, a large indoor plant is placed besides to complement the green scheme of the living room.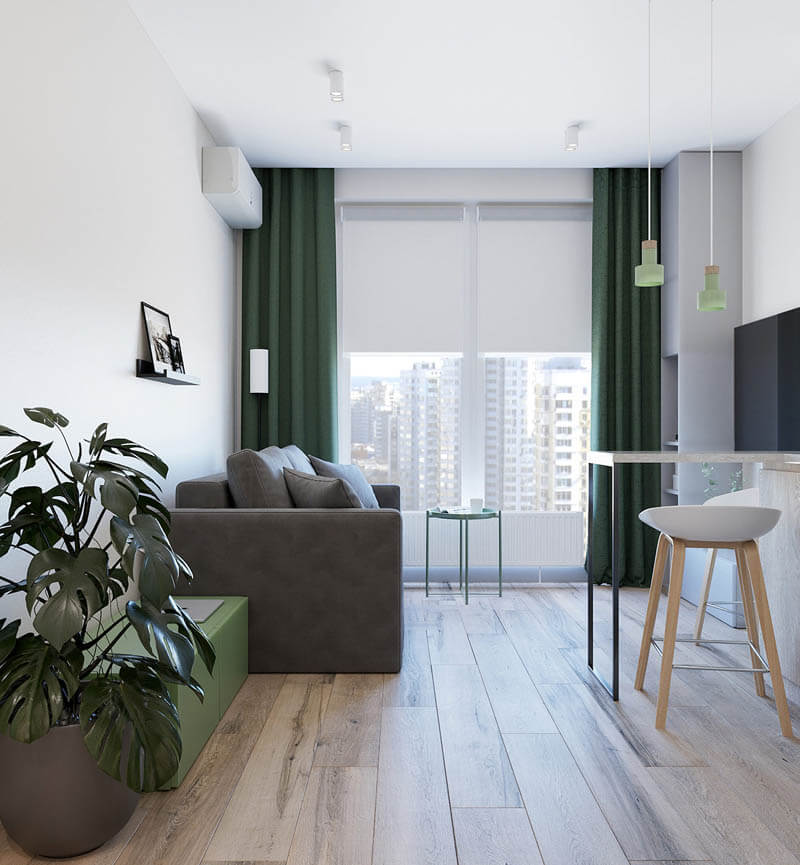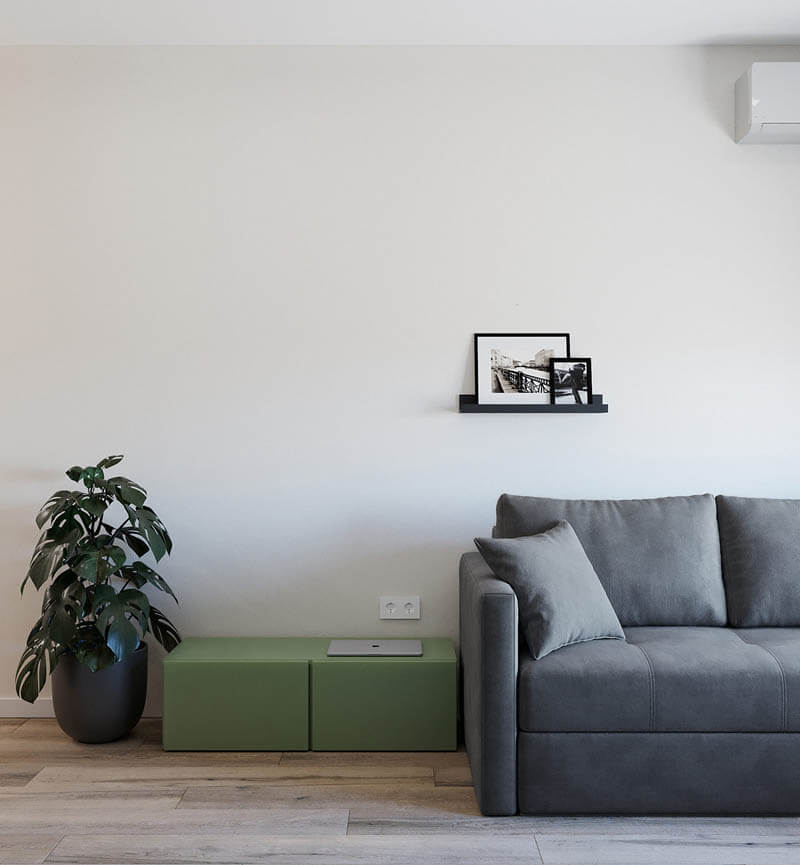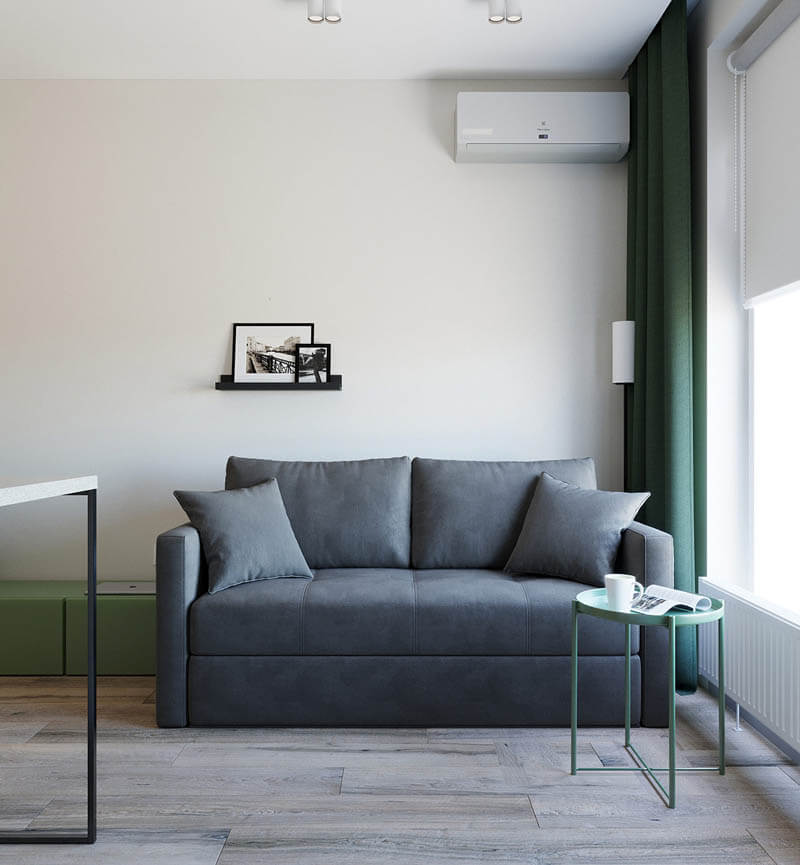 A floor to ceiling wall unit provides a tower of storage by the window, with lower shelves utilized for a small book library.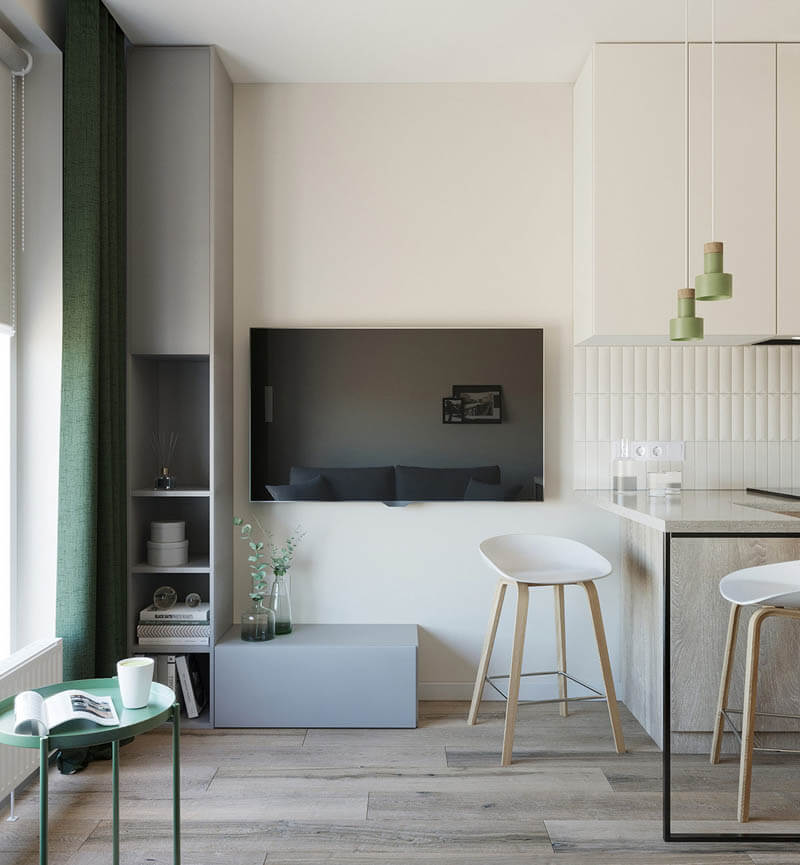 Two light green pendant lights fall at different lengths over a functional dining peninsula, where kitchen bar stools face toward each other in a conversational pairing.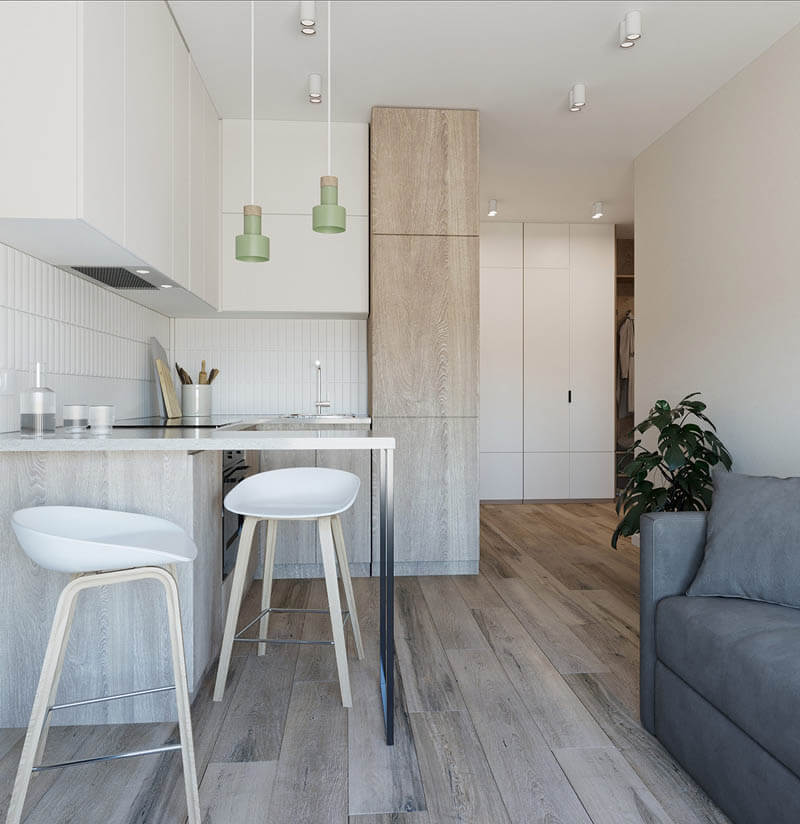 Entryway
In the entryway, a cushioned hall tree bench has shoe storage tucked underneath. And coat racks and open shelf on top. On the opposite of the entryway, a matching oak effect chest of drawers is placed there with one flash of green surrounding its corner.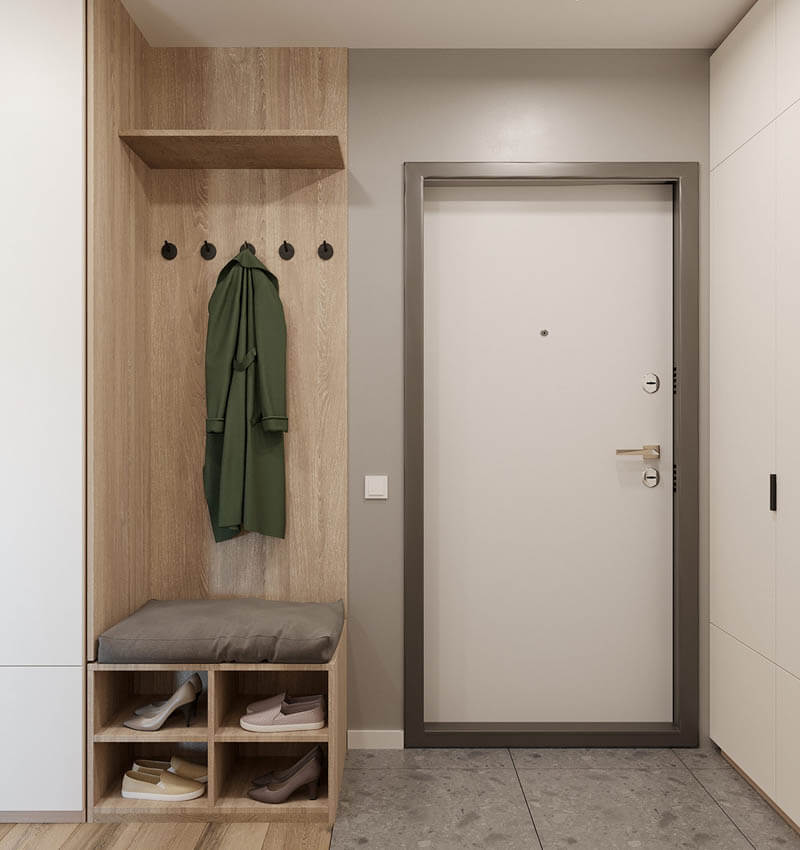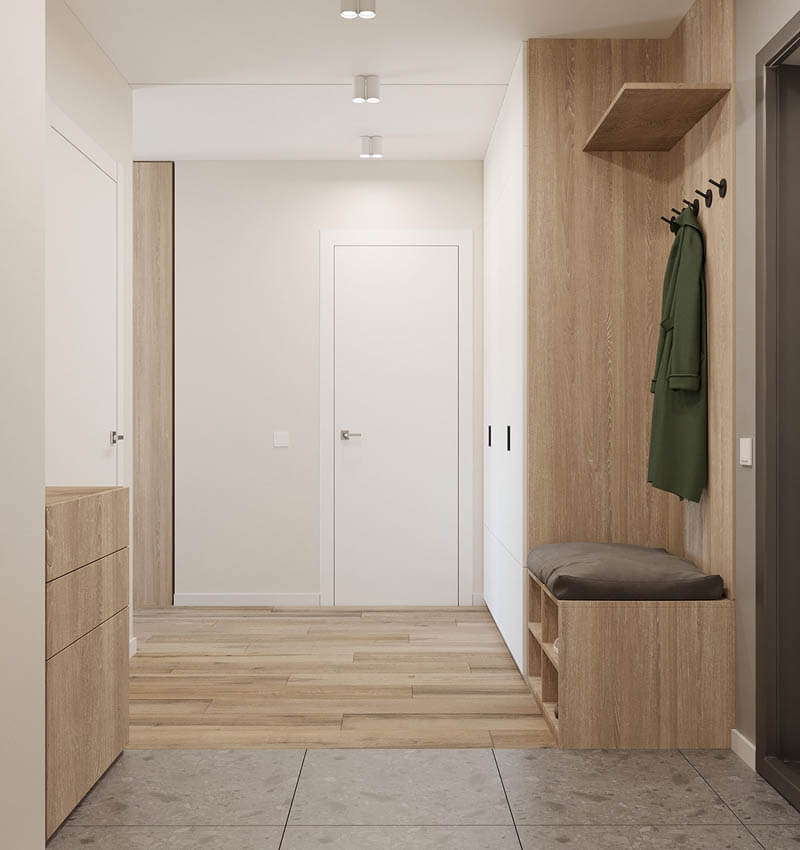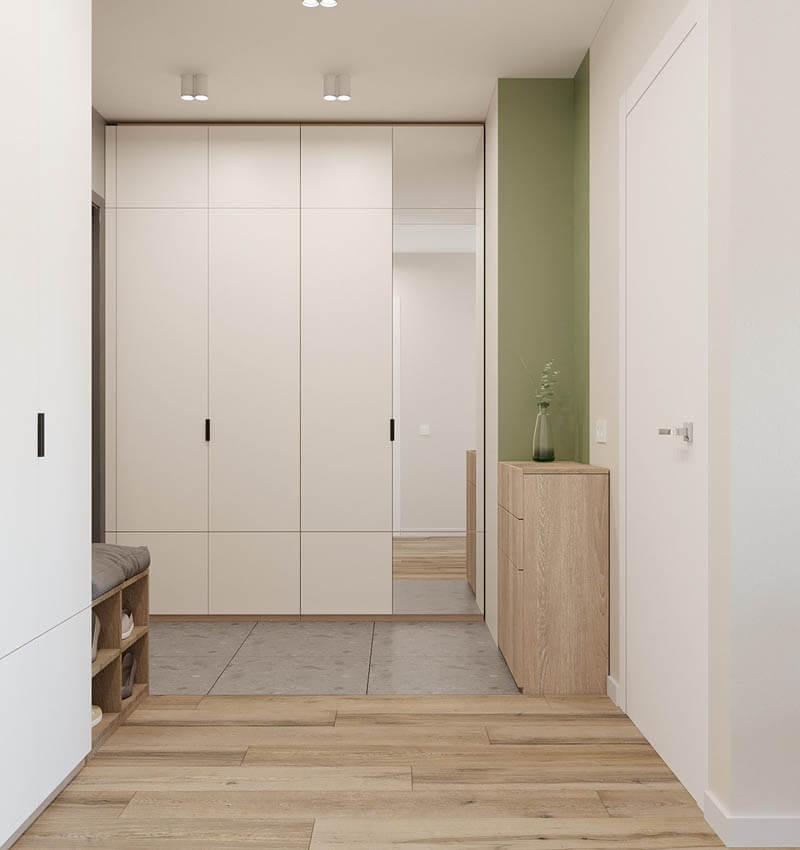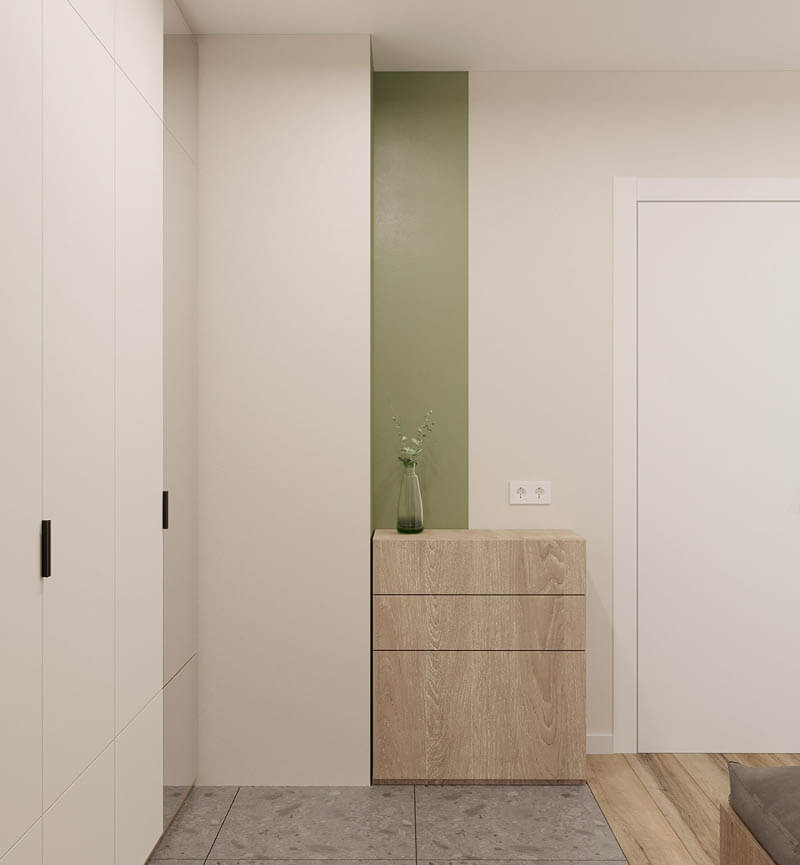 Bedroom
The green scheme continues in the bedroom. Its pendant lights on either side of the platform bed have been picked out in contrasting green and white finishes to stand out against their differing backdrops.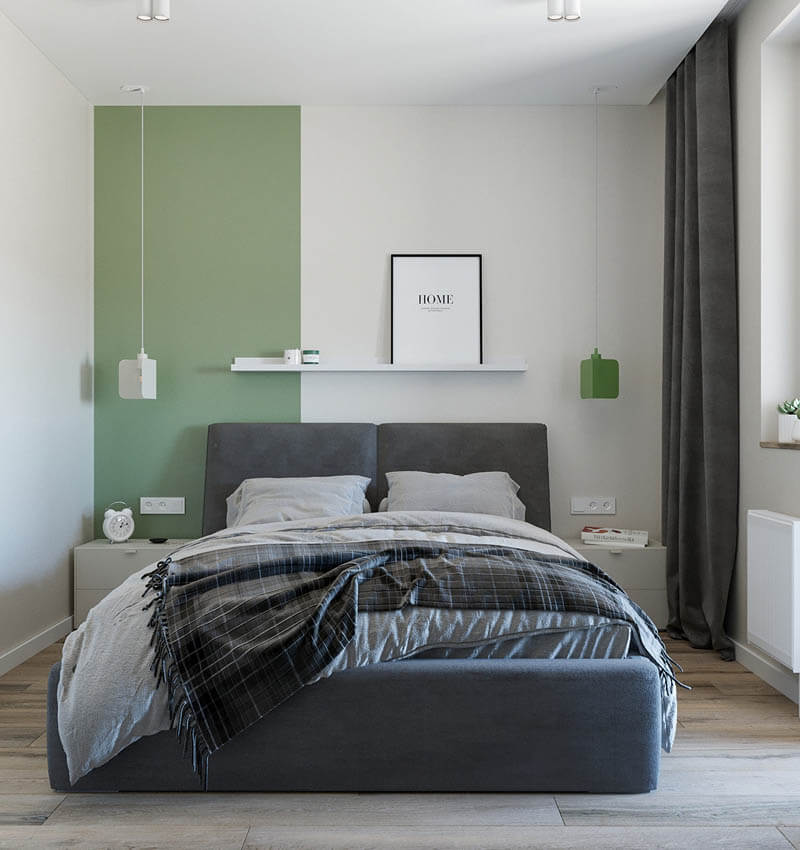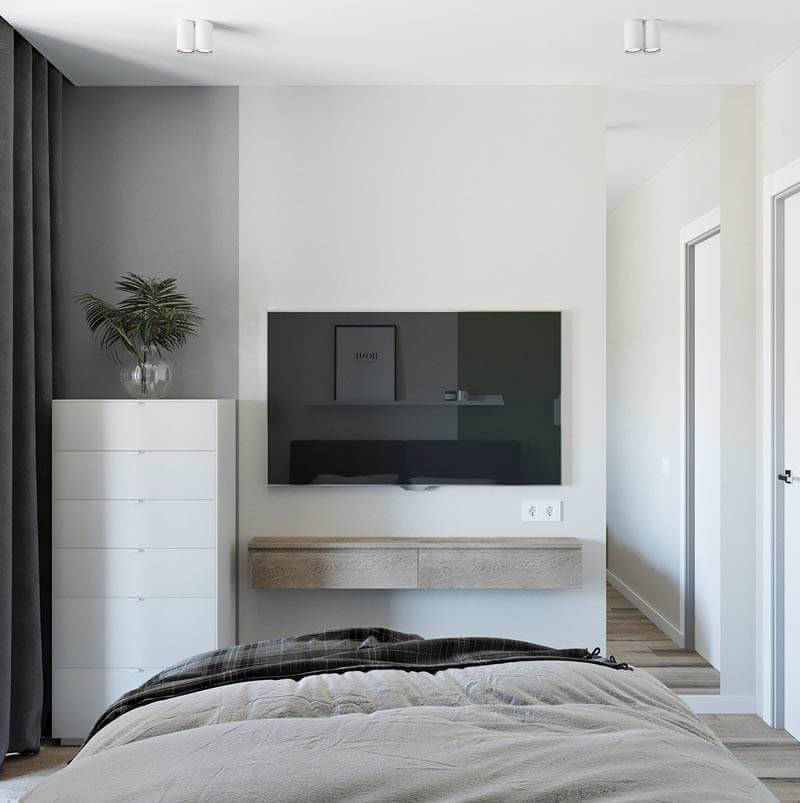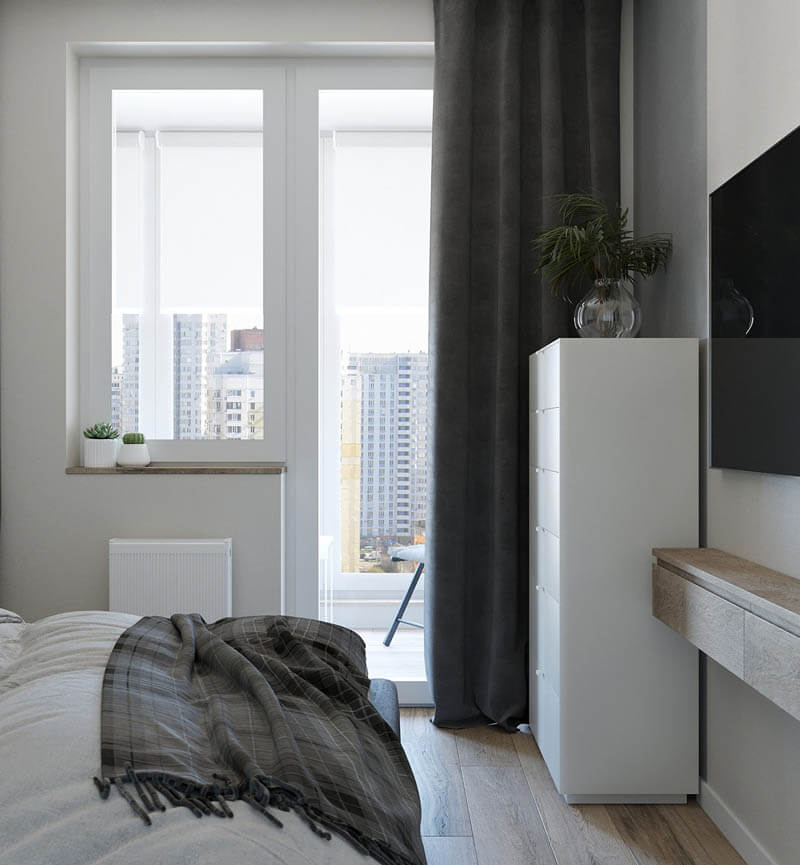 Bathroom and Laundry
Due to the limited space, the bathroom and laundry come together as one combined utility room. Despite this, a built-in cabinet makes full use of vertical space above the washer-dryer machine to house all of the detergent, fabric softener and bathroom surplus.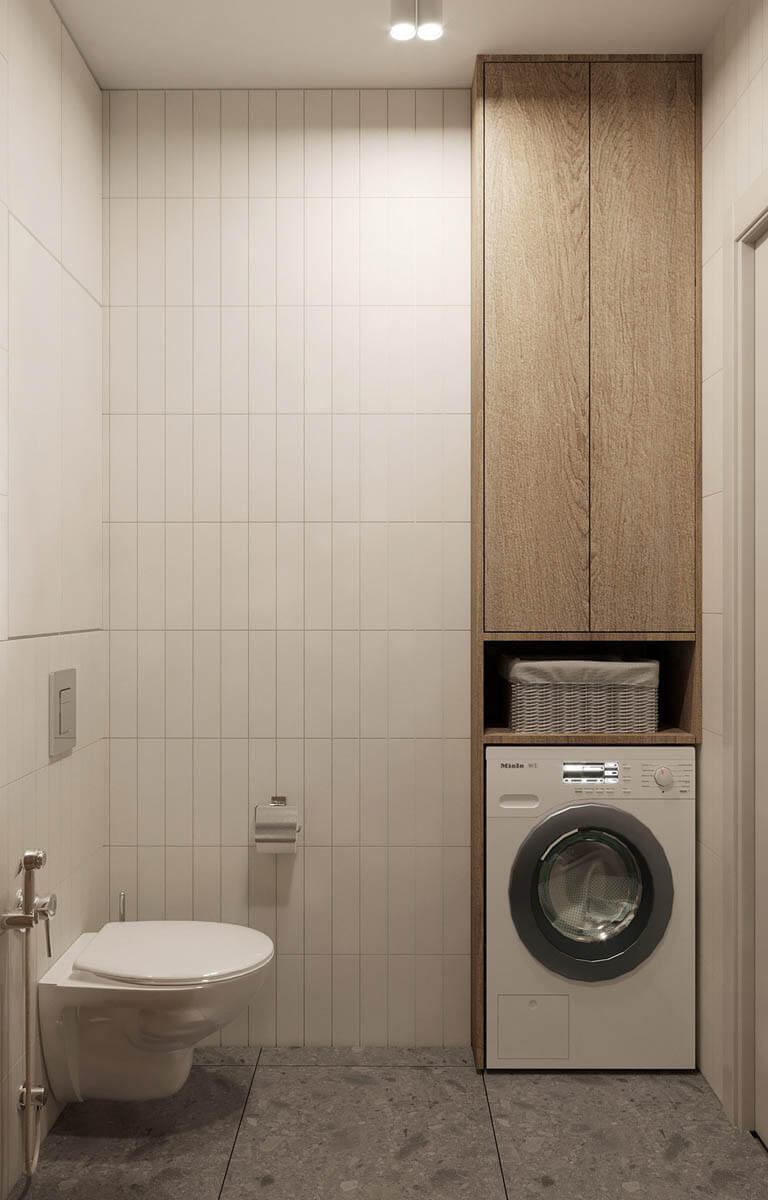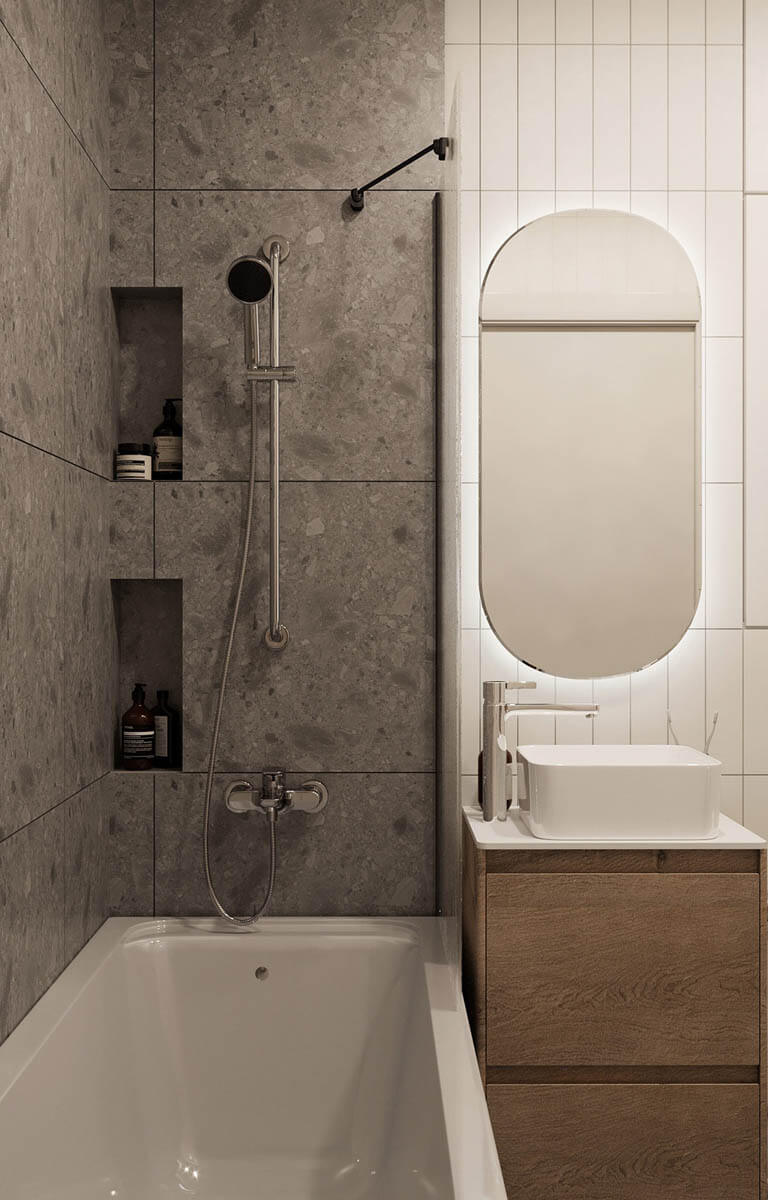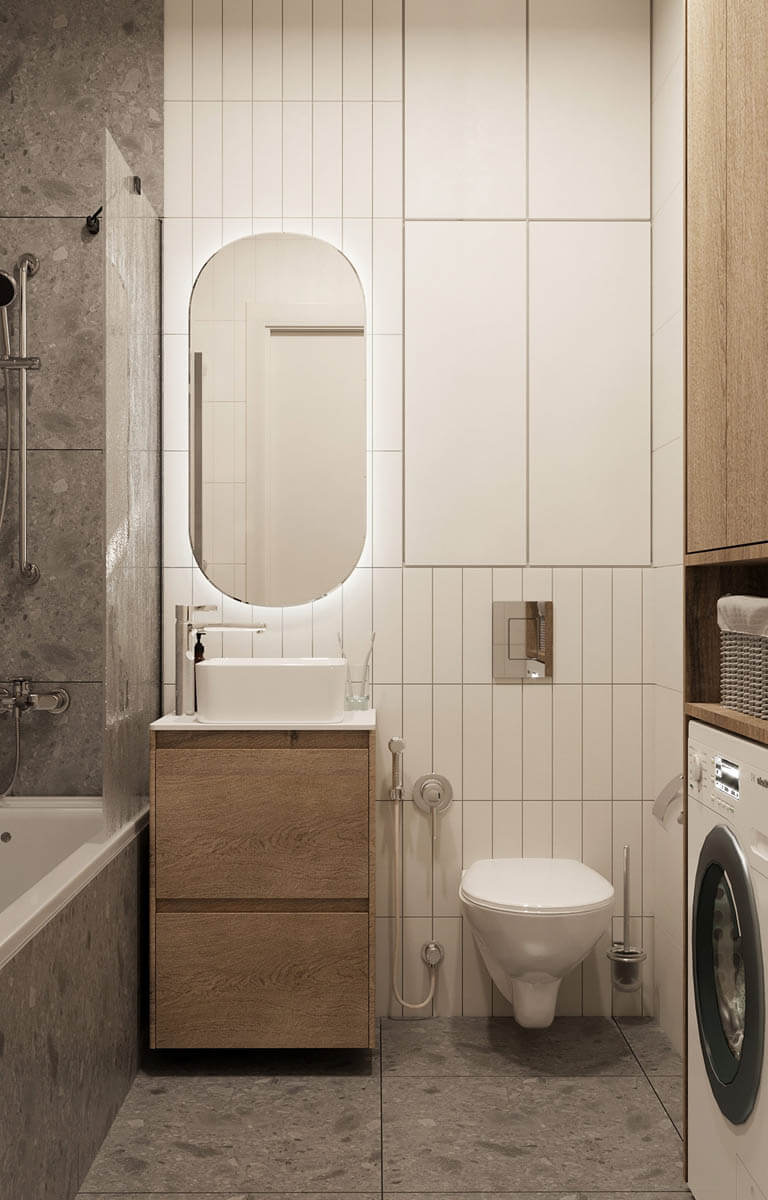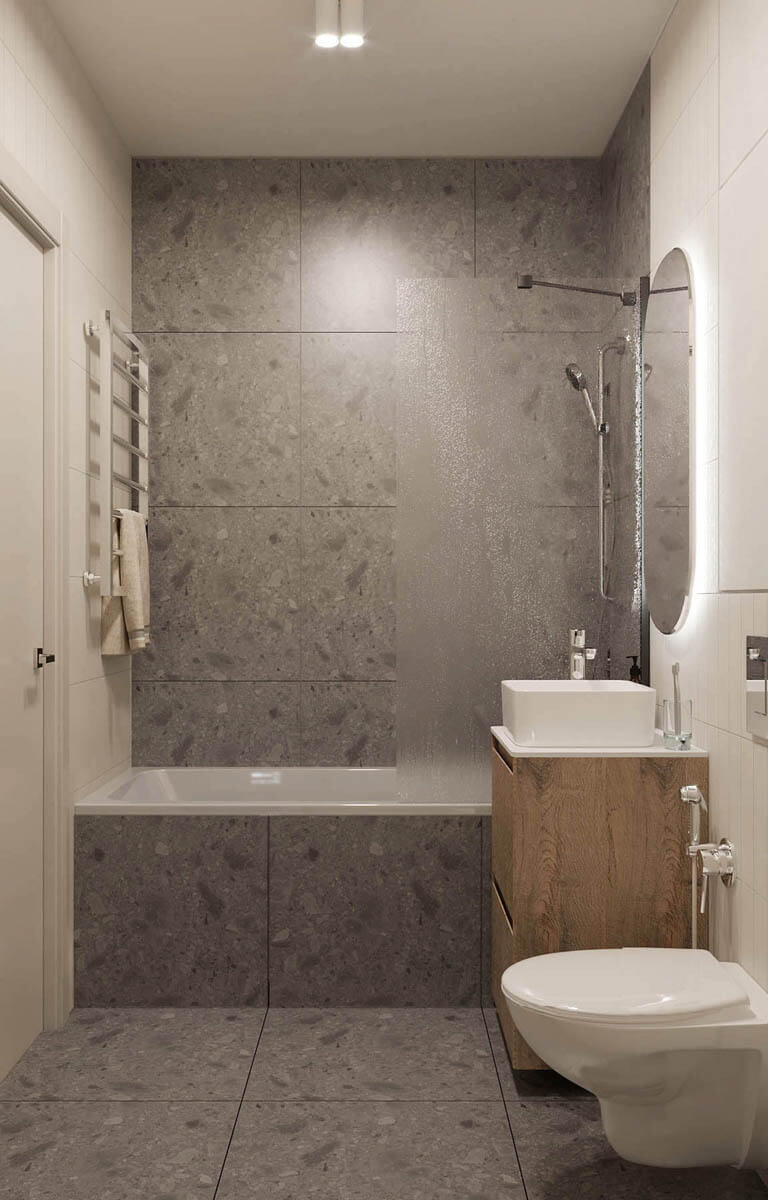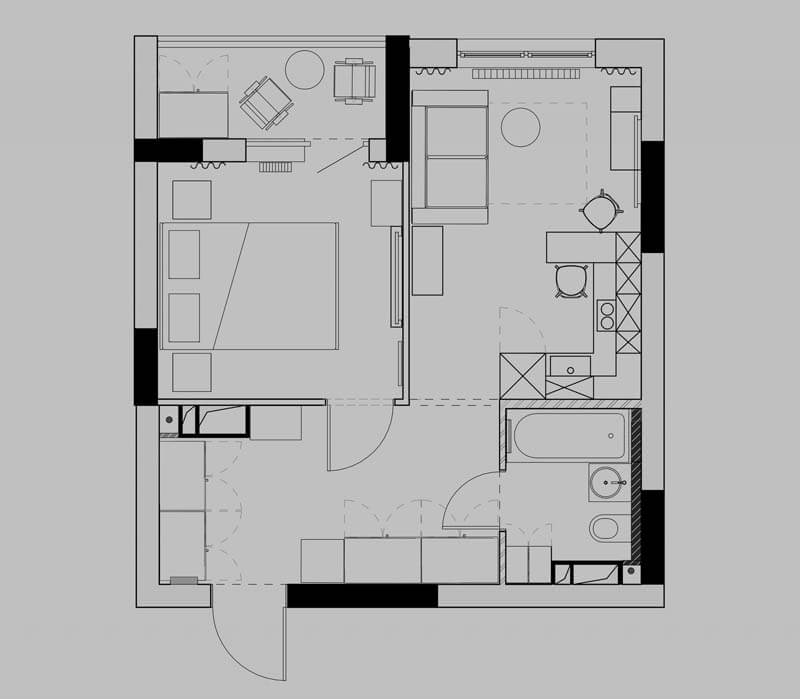 In conclusion, there are many inspiring design elements in this interior. While for us, we love its floor-to-ceiling storage designs and choice of color mostly.