Below lovely Los Feliz guest house was designed by Alexandra Angle, a Los Angeles-based designer. She combined mid-century Scandinavian pieces with a Southern California palette, creating this beautiful cottage with a wonderful sense of style inside and out. The cottage's bedroom opens directly to the lush green lawn; a Rocking Chair made of solid ash with plaited halyard props open one of the doors.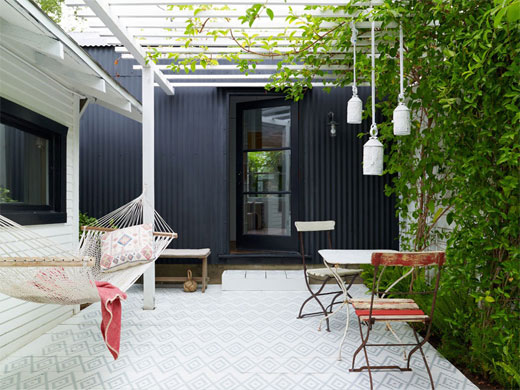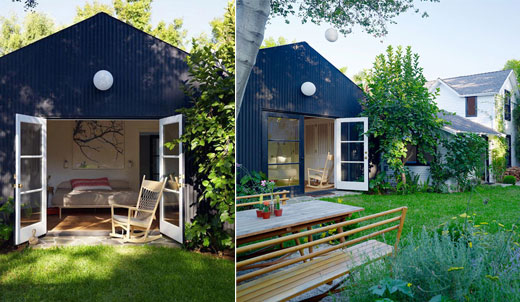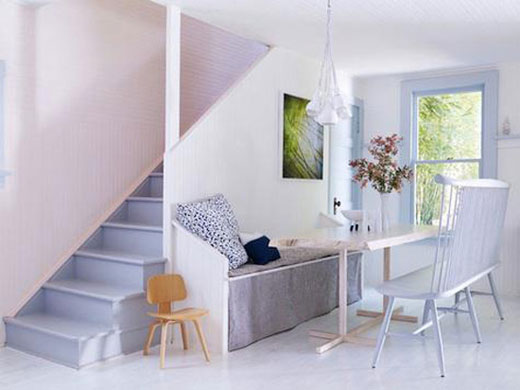 A high-backed Windsor bench is painted an unexpected shade of pale blue.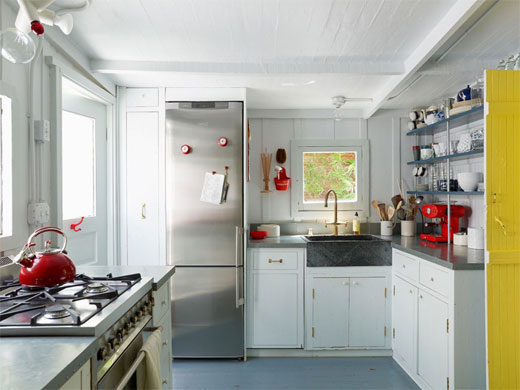 The tiny kitchen features dashes of red appliances

An Iris Hantverk Table Brush hangs near the wood-burning stove.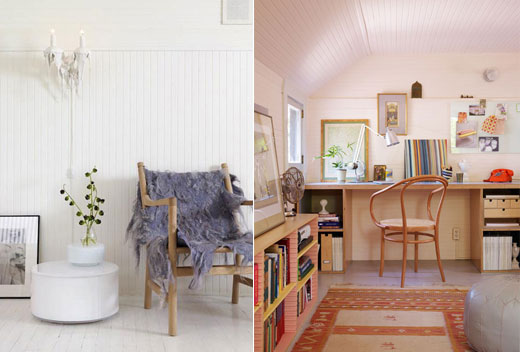 A wooly throw adds texture to the all-white space.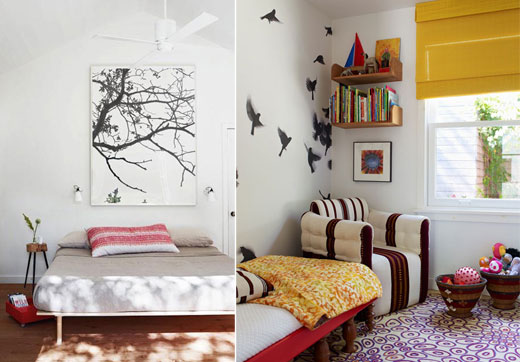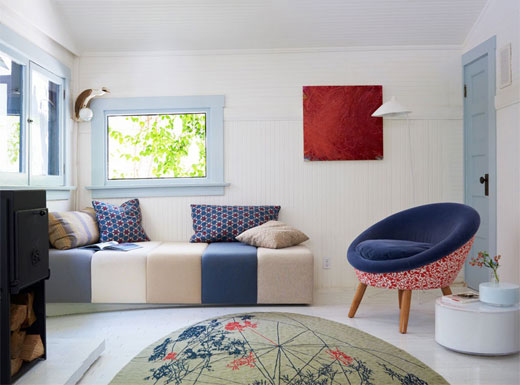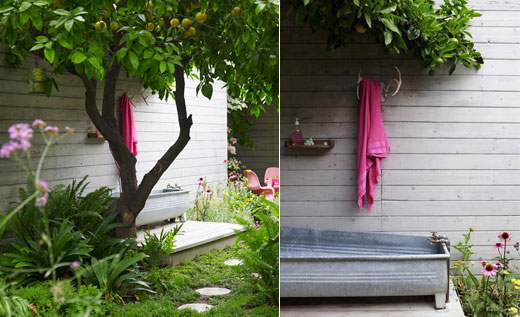 A galvanized metal trough serves as a plein-air bath.