Which flooring option is best for underfloor heating? Well, any really, but there are a few things to consider first before you head to the nearest DIY store.
An underfloor heating system can technically be installed under any type of flooring, but first it is important that you leave extra room for pipes underneath and consider linking it to a thermostat to keep things extra energy efficient.
Before you begin installing a system you should also consider speaking to a specialist, such as The Underfloor Heating Store, who can recommend which heating system will meet your needs best.
After deciding which system matches your needs you then need to decide which flooring works best for each room and match this with either electric or wet underfloor heating.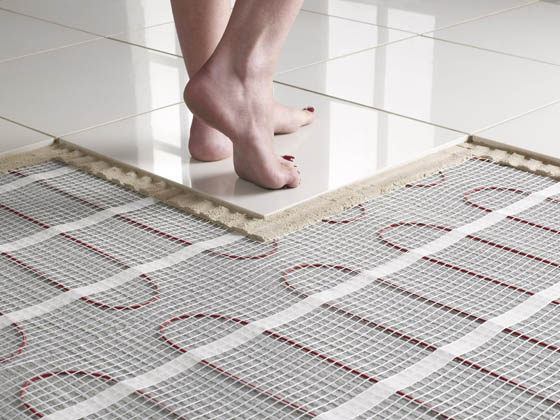 Carpet
Carpet is a good insulator, but this means it can actually hinder the transfer of heat from an underfloor system. The easiest way to avoid this is to install a wet system that is more efficient to run and will work best to ensure enough heat makes it through, as well as choosing a thinner carpet with a tog of no more than 1.5.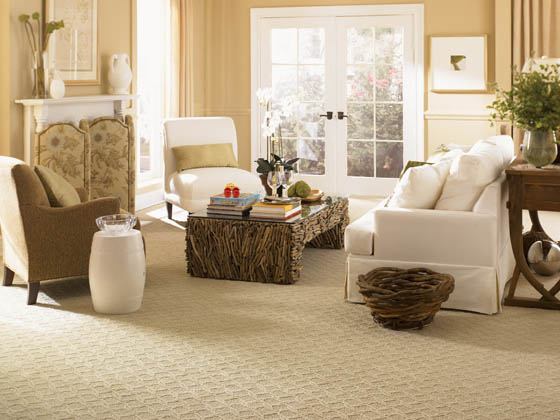 Wood and laminate
Many homeowners opt for wooden flooring because it looks great and is easy to maintain, although be aware when laying wood flooring with underfloor heating that its dampness will make a difference.
Wood that has moisture content of around 9% is fine but any more than that will shrink and cause gaps in floorboards. If it is too dry it could cause the floorboards to swell and warp. Beech and Maple floors adjust to climate better than Oak or Ash, so when making your choice it's a good idea to keep that in mind.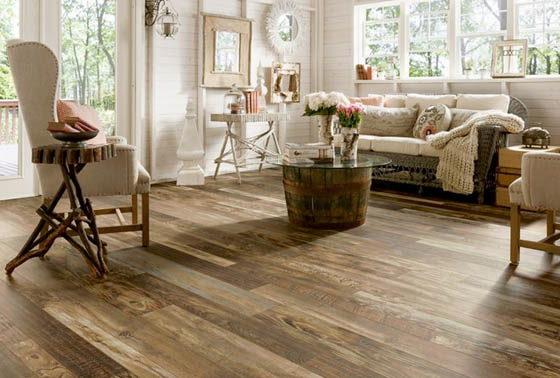 Vinyl and lino
One of the best flooring options for underfloor heating is definitely vinyl or linoleum. They are thermally resistive so heat can get through easily, plus they can be laid directly onto the screed floor – that is laid over wet underfloor heating systems – or directly onto electric underfloor heat mats. Just be careful not to use an underfloor heating system and vinyl flooring in a room such as a conservatory, if they get hotter than 26°C they can start to warp.
Lino and vinyl is also nice and cheap to install and can be laid yourself, meaning no extra expenses when it comes to tradesmen and extra DIY brownie points for you.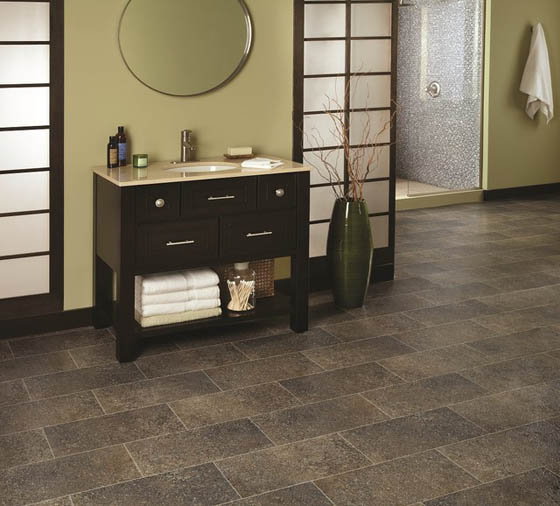 Ceramic tiles
Not only do ceramic tiles look great in the home but they're also incredible thermal conductors, so will allow plenty of heat through to ensure you have nice toasty feet, all day long. Ceramic tiles also work in any part of the home, from the bathroom to the kitchen to even the bedroom especially when laid hand in hand with an underfloor heating system. Because ceramic tiles are so good at conducting heat you could opt for electric heat mats and do most of the work yourself.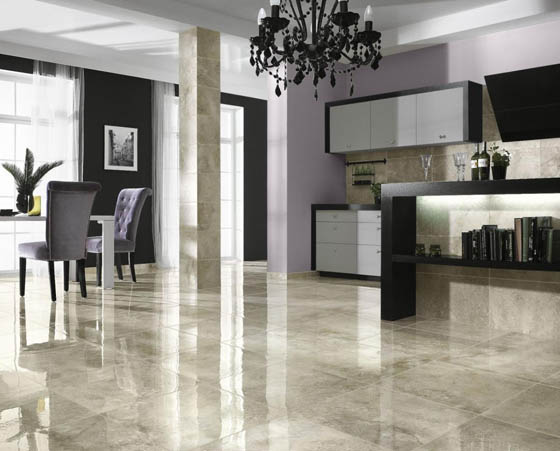 When it comes to installing underfloor heating in your home you can be flexible in regards to your flooring choices but do keep the above points in mind to get the most out of your heating solution.