Yes, custom-made graphics look fabulous on a t-shirt, even though it can take a lot of effort to design them yourself. But do you know what else is there that might be easier to create, great in demand, and could make customized t-shirts unique? If you couldn't guess, let us open the door to the world of text designs!
Everyone likes a t-shirt with a witty one-liner, a good quote, or giggle-invoking jokes. If you have such content, all it will take for you to design great customized text t-shirts is the choice of the right fonts!
Why Fonts Matter
What design is for graphics, the font is for text. Hence, the fonts can ultimately define the overall look of your t-shirts. Whether you wish to sell single-color tees or bright custom tie-dye shirts, the font you choose can either enhance or diminish your message.
The look and style of the letters in the text (or fonts) can significantly affect how the reader feels about it. Fonts define how the viewer reads the text and the voice behind it. It essentially sets the tone for the communicated message.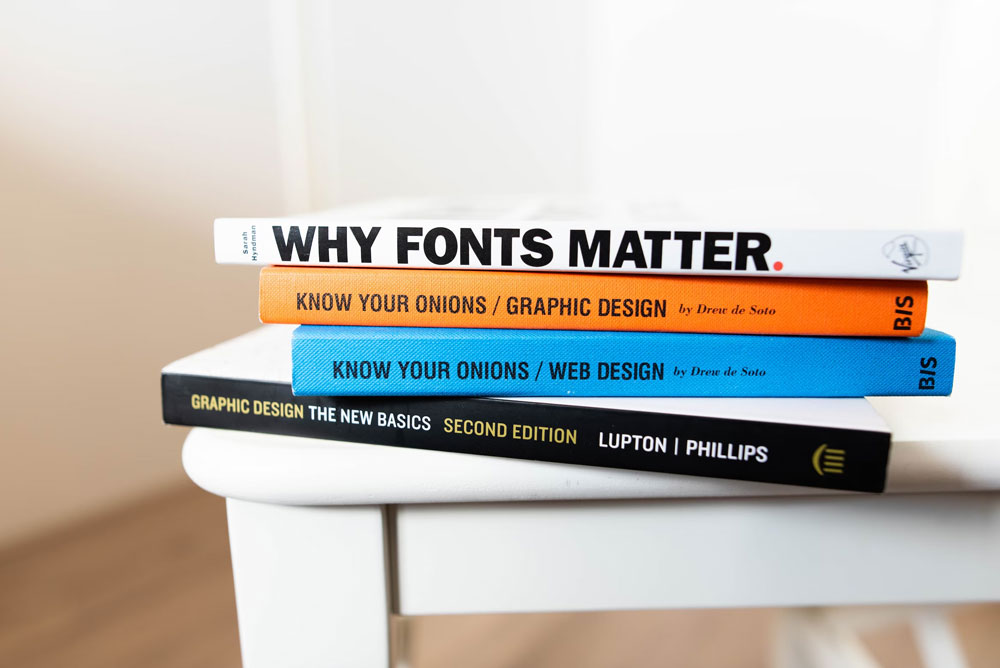 If you want to make your own shirt in a way that delivers the feel of the message it displays, you must choose the right fonts with care.
12 Best Fonts for T-Shirt Designs
There are over 200,000 fonts in the world. Choosing ideal t-shirt fonts might be tricky for people who are not typography or design specialists.
How do you pick the right one when there are so many possibilities? To make it easier, we've compiled a list of our top 12 t-shirt fonts that look and feel great on t-shirts.
Bungee Font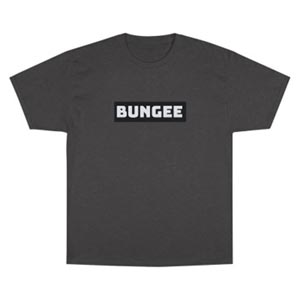 The Bungee typeface honors urban branding. It manipulates the Alphabetic characters so that it can function both horizontally and vertically. The Bungee font's strong style is ideal for contrasting accompanying text in the layout and for emphasizing the most crucial elements.
Camilla Handwritten Font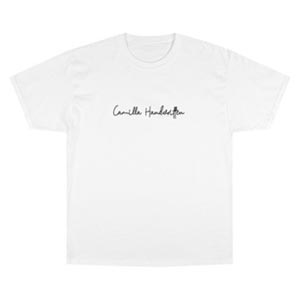 Six different fonts, including alternates, ligatures, swashes, and underlines, are included in the Camilla Script Family. Camilla Handwritten fonts are great for conveying sophistication, elegance, and the effect of handwritten statements.
Special Elite Font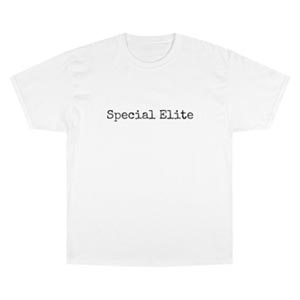 This typeface is intended to give the effect of vintage typewriters. Special Elite effectively highlights a brief quotation with deep meaning or wisdom. These fonts give the texts a classy, mature, and timeless appearance.
Montserrat Font
The typeface Montserrat is simple and elegant. Capital letter characters have more space between the letters and have the finest visual effect. It's also an excellent option for text designs that use the curved effect.
Signalis Script Font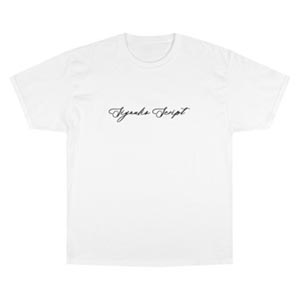 These fonts can be great for those who want to emphasize a feminine and elegant style for a custom t-shirt. Signalis Script Font is a simple script typeface with a sleek and trendy appearance. It gives a classy look without compromising readability.
Sunday Quotes Font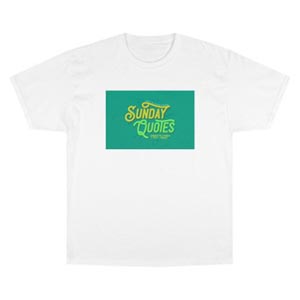 It's possible to achieve a vintage look with these rough, vintage, and aged fonts with hand-drawn characters and OpenType features. Sunday Quote Fonts are suitable and practical to produce vintage designs and give the text a strong voice.
Black Star Font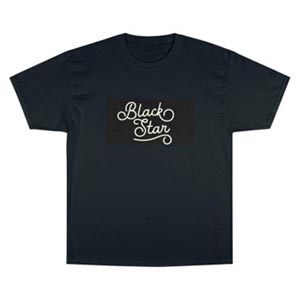 Gothic display typeface Black Star has a retro look and feel. This typeface has a certain grace that makes us think of Medieval script. Black Star is a distinctive and imaginative option if you're looking for a Gothic or retro typeface for your next t-shirt design. Excellent to use for headlines, poster text, and more!
Abril Fatface Font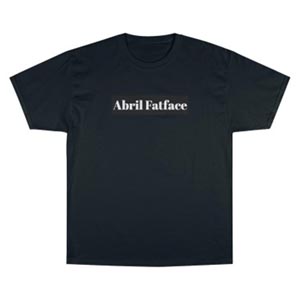 Abril Fatface is both sophisticated and whimsical, making it an ideal choice for conveying dreamy concepts. This typeface would be perfect as the focus of the shirt's design, allowing your message to stand out.
Jack Roll Graffiti Display Font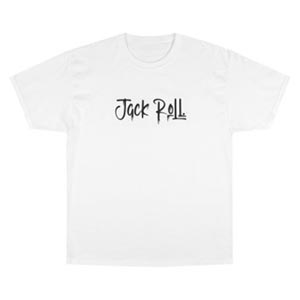 Need to express funk and appeal to the "cool" public? You need to create t-shirt texts with Jack Roll Graffiti. The letters in this font are stunning, and the spacing and rendering give the feel of street graffiti.
Architects' Daughter Font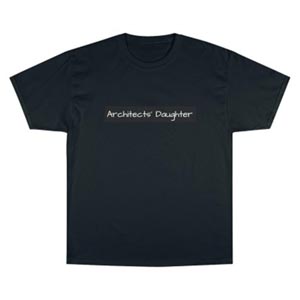 This typeface has the clean, geometric aspect of architectural writing and the casual sense of regular penmanship. It's a good option when you want your design to look and feel like it was deliberately crafted by hand and was made just for you.
Cartoonery Font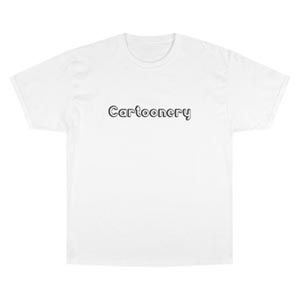 Cartoonery gives a fun vibe with comic-book-style fonts and writing effects. It has asymmetrical edges and exciting forms, perfect for embellishing kids' t-shirts paired with cartoony graphics.
Electro Wave Font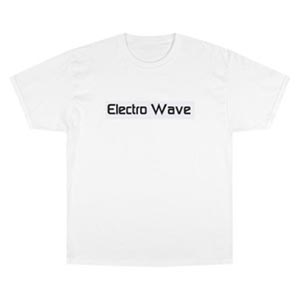 The typeface Electro Wave embodies the techno-enthusiastic style and technology. These typefaces are perfect for making products with a spacey or fantastical feel. Electro-dance music fans might also find it appealing.
How to Make Shirts With Your Designs
Designing your t-shirts with text can be done in two ways:
1) On your own with various graphic creation applications such as Adobe Photoshop, Illustrator, or Canva.
2) By employing graphic design services with professional knowledge and experience to translate your design idea into reality.
The latter can free you up from the task of creating designs, allowing you to focus on the core business.
Once you have your designs ready, a print-on-demand business, such as Printify, can enable you to make custom t-shirts with ease. With Printify's mock-up generator, you can put your designs on various types of t-shirts and other items to create accurate mockups of your final product; what is more, they will create and ship the said product to your customers for you!
Conclusions
Choosing the right fonts when designing and selling custom t-shirts can be overwhelming. However, we hope that this guide will help you get started and understand the effect of fonts on the final look of the t-shirt. Try to use fonts that best complement the tone and sentiment of the message you hope to deliver.