It is a real challenge to stay focused and produce top-quality content in today's world of distractions with constant calls, chains of emails, notifications onn social media, and many more. The situation becomes a real nightmare if you have to move from place to place and have no time to arrange your thoughts. Your blog and content projects shouldn't be compromised just because you like to travel and hate staying at home.
In this post, we have made a selection of the most effective tips and services for working travelers. They will help you stay productive and create authentic digital content while on the trip. It's easy if you know where to fix your focus and what service to use.
Tips to Produce Highly Performing Content While Traveling
Content production is a creative process that requires absolute concentration on the issue. If there is anything distracting your attention, you will hardly deliver a quality product. The tips below will smooth things down for you and will help you perform better: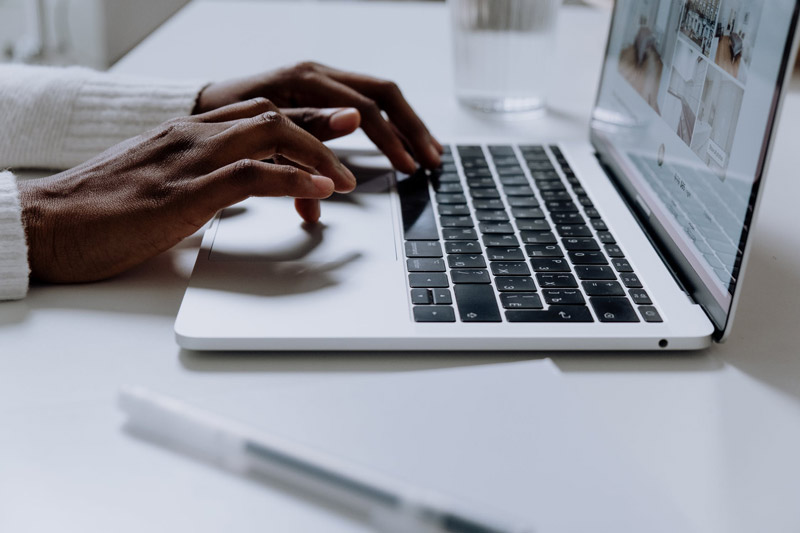 A to-do list for the next day is best made in the evening. Thus, you will tune yourself and your brain to perform specific tasks in advance.
Try to do the most important thing in the morning. In this case, we are talking about the well-known "eat the frog" method. No matter what you think about this recommendation, it really works. First of all, people perform better in the morning. The brain is not loaded with unnecessary information, and you cope with complex tasks faster. Secondly, by "eating this very frog" in the morning, the rest of the day will be more enjoyable.
If the morning is not the most productive time for you, then determine the hours of your top performance and get down to business during this period of time.
Close all unnecessary browser tabs and windows. Thus, you will concentrate on one task without being distracted.
Disconnect or set your phone to silent mode so that no one distracts you during work.
Set clear time frames for specific tasks and dedicate some time to traveling.
Plan your day wisely without cluttering your to-do list. Of course, everyone has busy periods and a heavy workload. But still, coming to another country and having to work for days in the hotel or hostel is not the best option. Leave room for pleasure and relaxation.
You should have enough time for other areas of life: you need to eat normally, sleep, communicate with family and friends, keep fit, and travel. Only a fulfilled and harmonious life can become the basis of productivity; do not take too much on yourself.
Do not forget about discipline. Need to get work done, but no inspiration? Force yourself to work for at least 1 hour and set a timer for that time. And that's it, the process is running.
Don't put things off until later. Travelers are often tempted to do so, especially if the situation allows it. After all, there are so many interesting things around. But remember that the longer you put it off, the more you will need to work later. Don't stress yourself out, work every day.
To keep the content production process up and running, you should have a day planner, write down a plan of action for the day, stick to it, and check the list of results in the evening. Whether you are creating an online course or writing blog posts, you should set a goal for each day and try to stick to it. This will help you to determine the level of productivity and understand your weak points. What is more, having a pack of specialized tools will help you deliver authentic and top-quality content.
Top 7 Tools for Traveling Content Producers
Are you running a travel blog and looking for instruments to increase your performance and boost the content quality you deliver? Then the tools from the selection below will help you build a visual identity for your blog and produce the content that will keep your audience interested and engaged.
#1 – Photoshop
Photoshop is the best photo editing software by Adobe. It has plenty of basic functions for image adjustment – crop, paint, fill, blur, erase, dodge, and so on. That will satisfy the needs of most casual users. By purchasing a service pack, you will get beyond the basics and will be able to create visuals of any type and complexity. Having Adobe Photoshop at hand, creating authentic and high-quality visual content will not be a problem for you.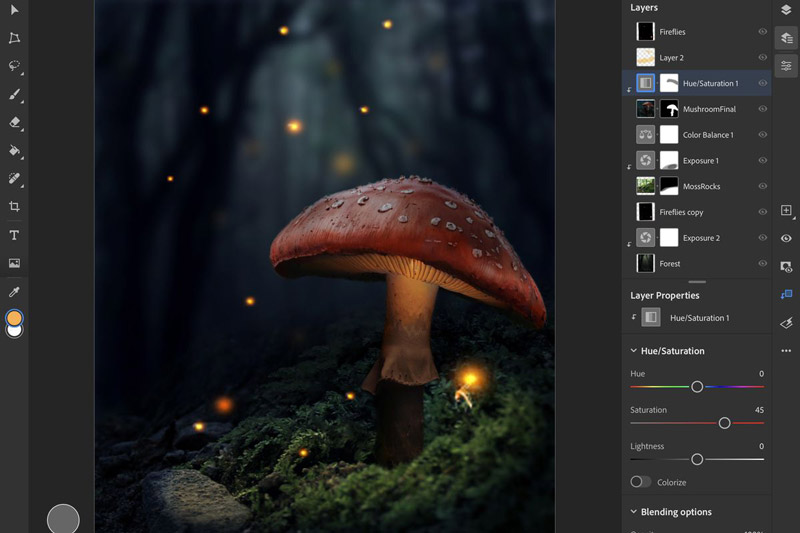 #2 – Canva
Creating designs is not just for designers; anyone who has ideas to share can step in. And Canva will make your designing stuff easy. With hundreds of ready-made templates, you can create, personalize, and share your designs in a couple of clicks. From stickers to digital brochures, short video clips to workplace presentations, it's never been so easy to reach your design goals.
#3 – Mojo
Mojo is a mobile application for creating animated stories. The tool offers more than forty templates made in different styles. The best thing about the solution is its convenient functionality and a sufficient number of designs in the free version. You get even more if you purchase a paid version.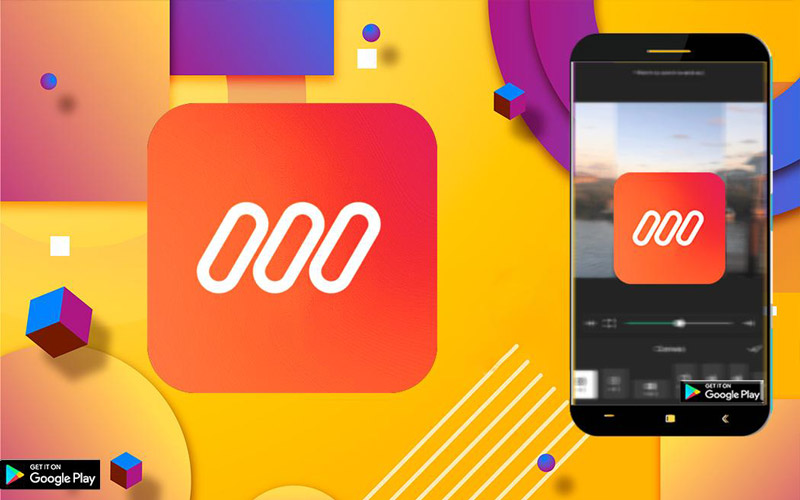 #4 – GIMP
On-premise graphics manipulation platform that helps create design elements, icons, scripted images, and more using various programming languages. The program packs a set of professional-quality features that one may need to process high-quality images – from retouching to creating collages and infographics. According to the solution developers, the only limit is your imagination. The extensive toolset of GMP makes it the ideal package for real geeks who like to keep their photo editing space under strict control.
#5 – Movavi Video Editor Plus
Movavi is a simple yet powerful tool that makes video editing, and distributing quick and easy. This is the best free video editing software with no watermark that is just perfect for remote work. Designed with the user in mind, it is a substantial solution that works for everything – from elementary Internet video adjustments to full-fledged movie production. Movavi will provide you with all the features of the standard video editor, as well as a whole pack of extra cool functions:
Use the Montage Wizard feature to produce videos automatically;
Cut, crop, adjust, and rotate videos on the timeline;
Animate titles, add stickers and overlays to videos;
Adjust or normalize audio with the equalizer, add sound effects to your video clips.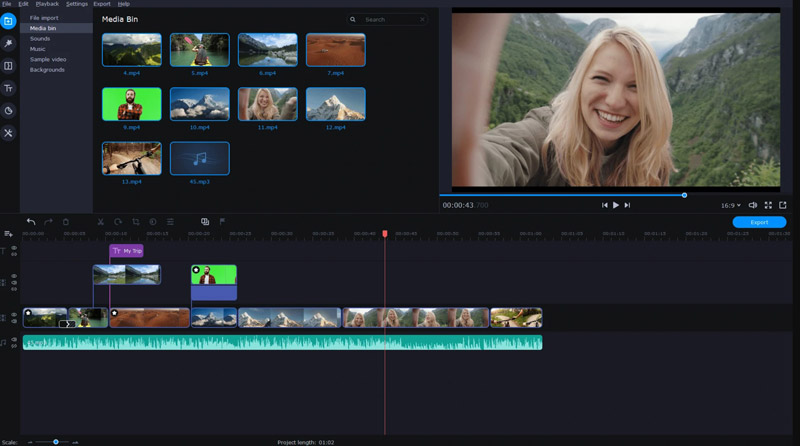 Movavi Video Editor Plus proves that it is easy to create stylish movies from any videos and photos. Even if you do not have any experience in video production, it will still be easy for you to work with the program.
#6 – Adobe Creative Cloud
This is a collection of all Adobe services, a small part of which includes:
Adobe Photoshop for working with images: creating collages, adding inscriptions and frames, color correction, etc.;
Adobe Lightroom for digital photo processing (most often in RAW format);
Adobe Premiere Pro for video editing: adding transitions, titles, merging videos, replacing sound;
InDesign to create designs and page layouts.
When purchasing the subscription, you will also receive:
Step-by-step recommendations for quick and effective mastering of all service programs;
A set of built-in templates for Adobe Photoshop and Adobe Illustrator;
Access to all in-house mobile applications;
A collection that includes millions of photos, drawings, videos, and 3D assets;
Immediate sync between desktop and mobile apps.
#7 – Vyond
Vyond is the best solution to create professional HD animated videos. It is possible to upload your photos and videos or choose from the built-in track library. The main advantages of the program:
Online service – only the Internet connection is needed to use the service;
There is no need to look for a specialist or hire a team of designers/ video editors – the app is packed with easy-to-use tools that you may need;
All subscriptions allow for the creation of an unlimited number of videos;
There is a feature for the automatic video upload to YouTube and other platforms.
There are many video tutorials to help you understand the service, so you will hardly have any problems with using the Vyond program.
How to Make It Fly With Content Production?
Producing quality content can sometimes be extremely difficult. It is creative work that requires inspiration, close focus, and the right mood. However, following the above tips and employing professional software will empower you and help you create something unique, quality, and authentic.