No, you haven't had one too many – you're actually seeing some upside down drinkware:
Upside Down Wine Glass
This boozy optical illusion is guaranteed to make your dinner guests do a double-take while they rack their brains as to why there isn't wine pouring all over the table! The usual 'top' of the glass is sealed and the 'bottom' is open, while the main glass and stem remain hollow to accommodate all of that tasty vino.
And be careful, this mind-boggling piece of glassware is a fair bit larger than normal – with room for half a bottle of wine! [Get from firebox]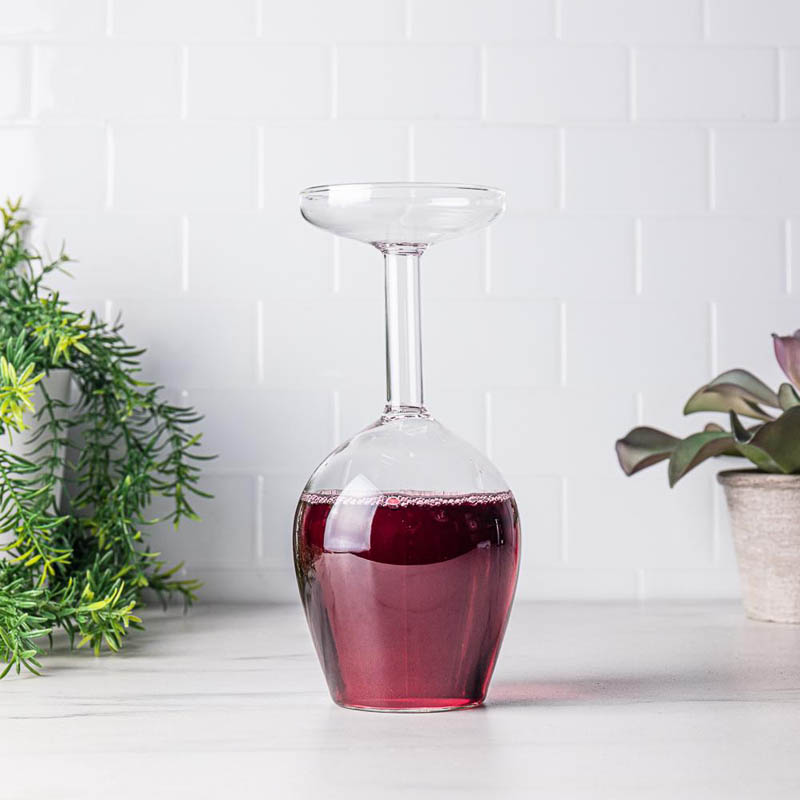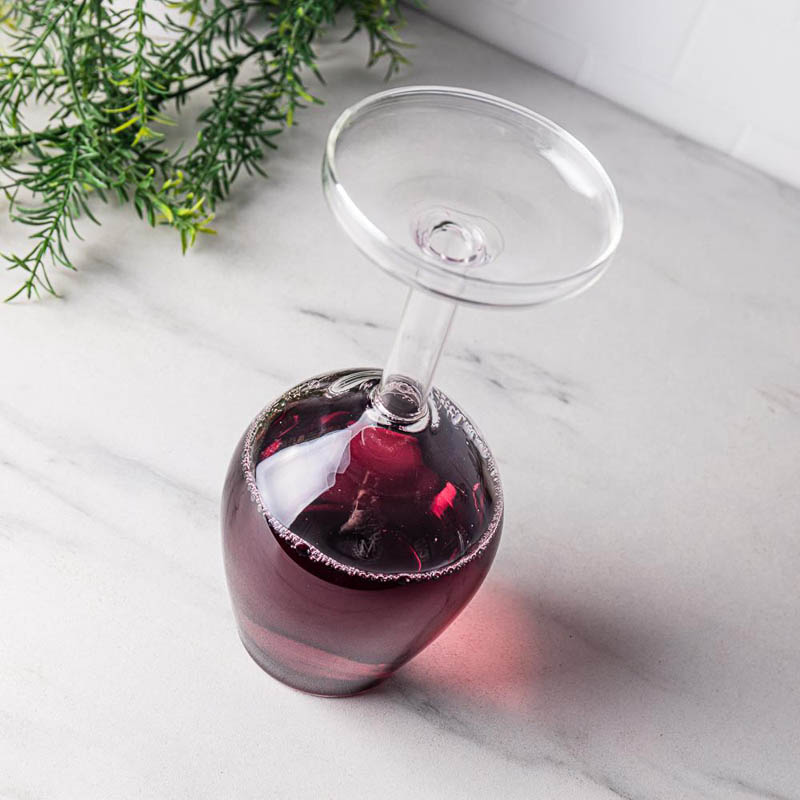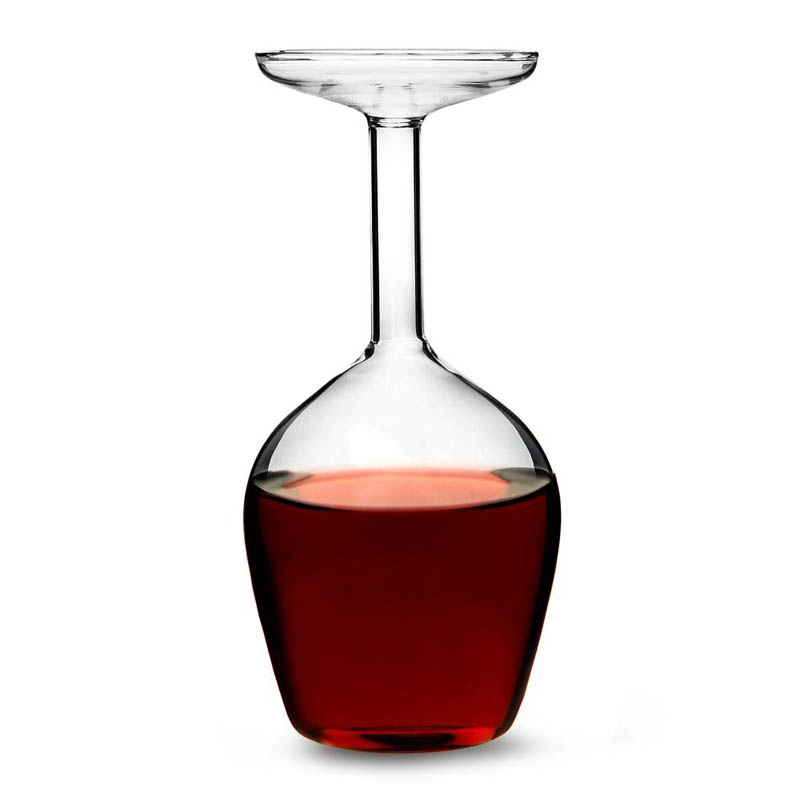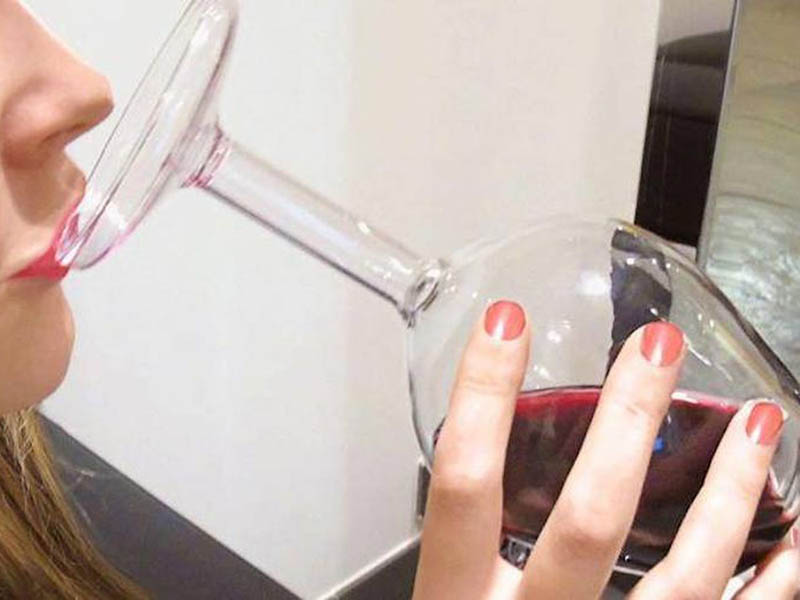 Upside Down Beer Glass
The Upside Down design is great for parties or everyday fun. Your friends are sure to notice and want one of their own! Double wall insulation prevents buildup of condensation, while keeping the glass cool and the beer cooler, without damaging surfaces underneath.
Glasses measure 3-1/2″ diameter at the top and 7-1/2″ tall, and hold up to 12 ounces of liquid each. [Get from amazon]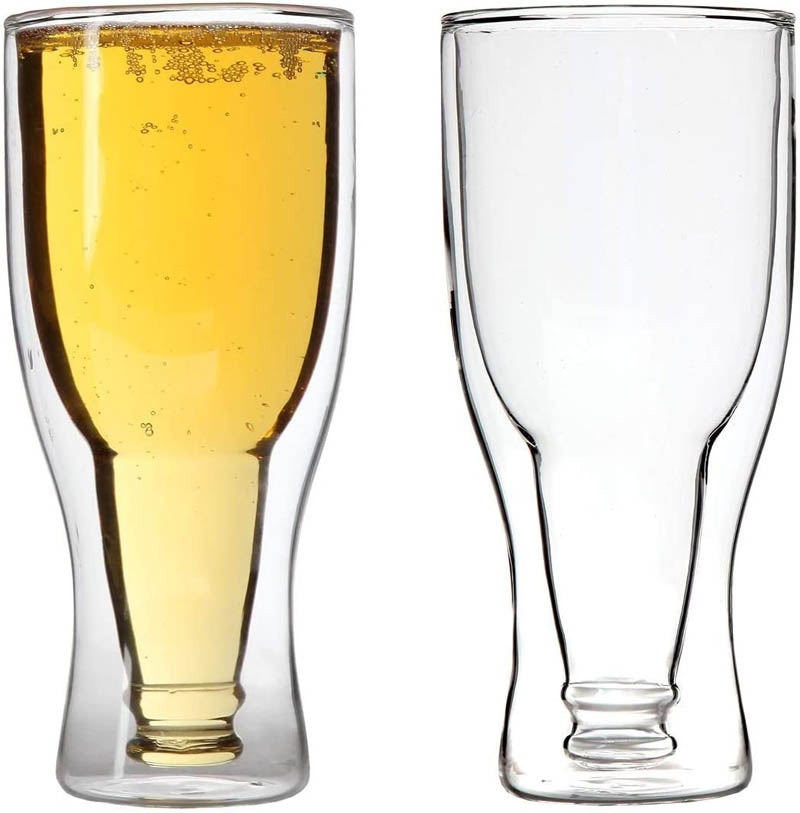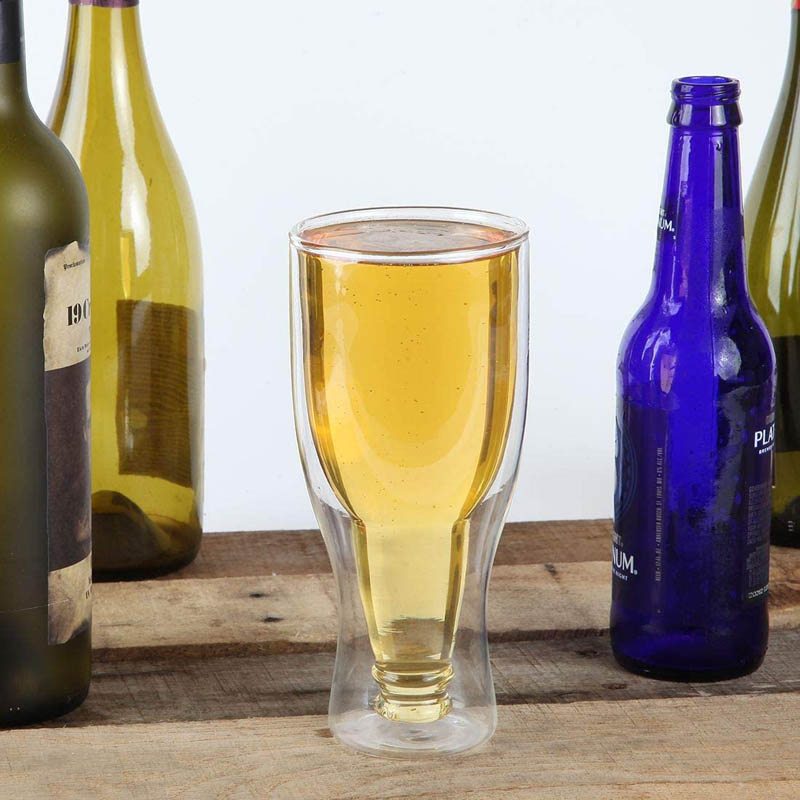 Upside Down Bear Mug
These coffee glass mugs are made of reliable glass material, durable and no deformation, the insulated double wall glass design ensuring the protection of your hand, smooth surface giving you a comfortable feeling, not easy to fade, in good shape and washable.
The bear mugs are characterized with an upside-down smiling bear, realistic and cute, whether it is an upside-down bear when drinking or the cup is upside down when not in use, it is a lovely accessories for home décor, drinking water with it, you will feel that your life has become cute. [Get from amazon]