Scroll Bookshelf: Holding Book Flexibly with Rolled Up Metal Sheet
The Scroll Bookshelf is a bit old design, brought 5 years ago and still just a concept. Not sure why it is that hard to bring an innovative design like this into life. However, I have to say, even after 5 years, it still looks like a pretty neat design and worthy of a feature.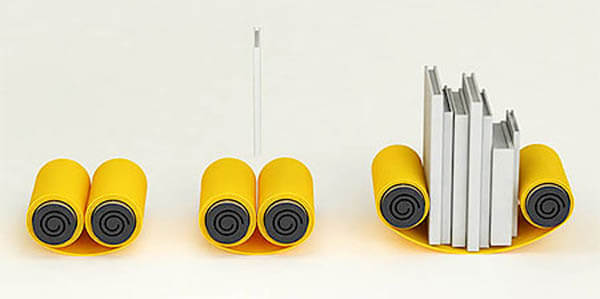 As its name suggested, the Scroll Bookshelf consists a metal sheet covered with a plastic sleeve and two sturdy end-rolls. Unfurl the sheet and stack em books! The bookshelf will adjust itself based on the number of books it hold. And as a bonus, the ends have secret chambers to hold pens and other trinkets. Do you guys agree with me, it is a pretty nice design and honestly, I don't mind to have one on my desk.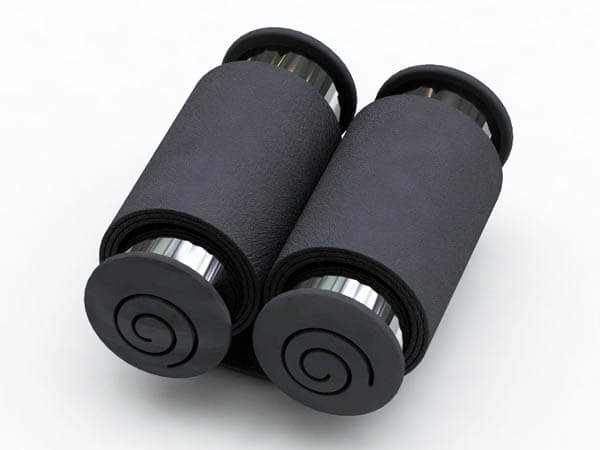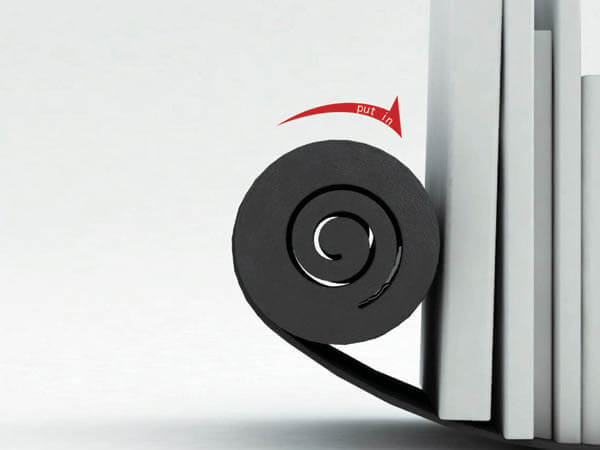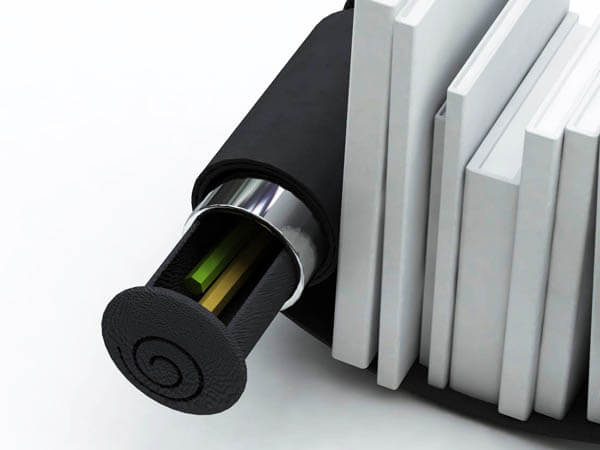 via: yankodesign