Lichtenberg figures (wiki) are branching electric discharges that sometimes appear on the surface or the interior of insulating materials. They are named after the German physicist Georg Christoph Lichtenberg, who originally discovered and studied them. When they were first discovered, it was thought that their characteristic shapes might help to reveal the nature of positive and negative electric "fluids".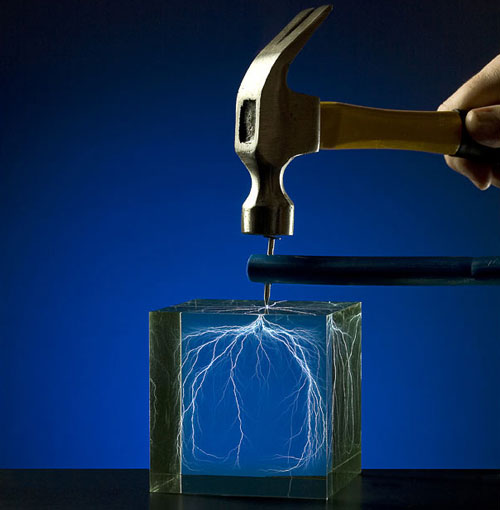 Two-dimensional (2D) Lichtenberg figures can be produced by placing a sharp-pointed needle perpendicular to the surface of a non-conducting plate, such as of resin, ebonite, or glass. This creates a sudden, small electrical discharge to the surface of the plate.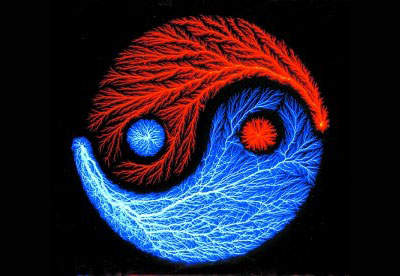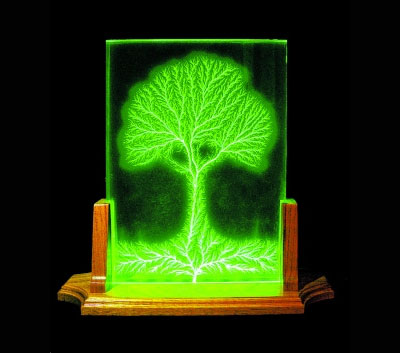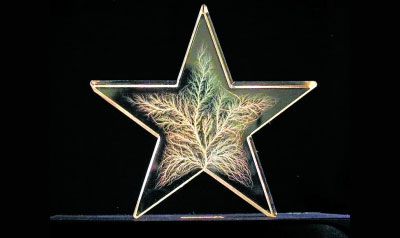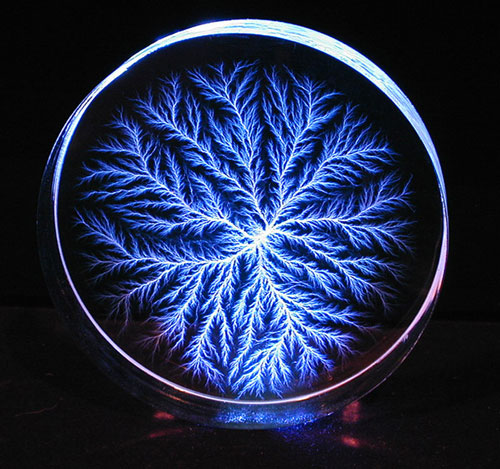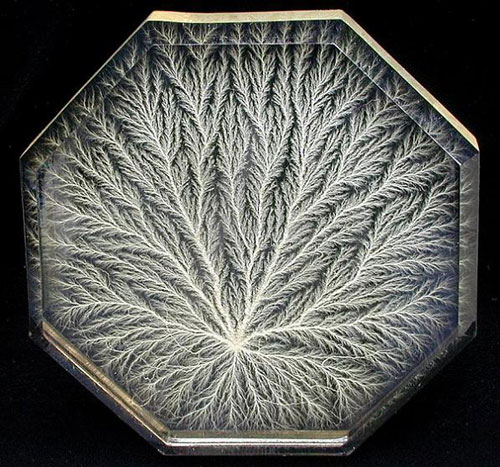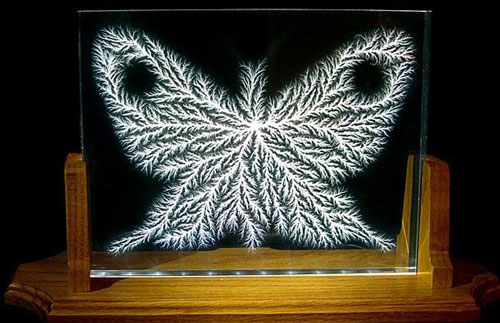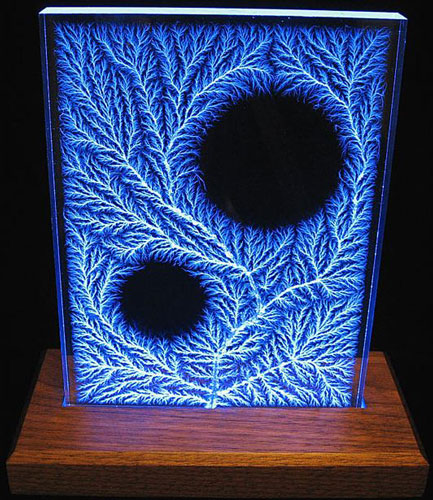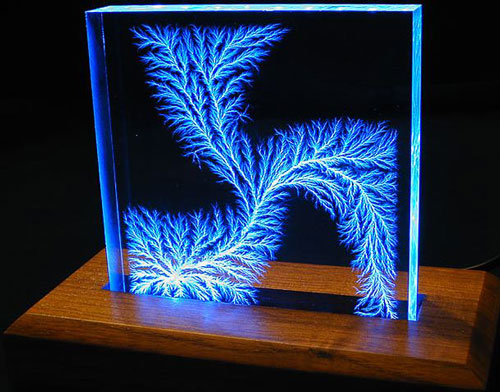 Modern 3D Lichtenberg figures – During breakdown, branching tree or fern-like conductive channels rapidly form and propagate through the plastic, allowing the trapped charge to suddenly rush out in a miniature lightning-like flash and bang.