Have you ever woken up one day, gotten ready for work, prepared for the biggest meeting of your LIFE, and realize, oh NO! There's stubble on your face? Or your girl friend/wife complained about the stubble on your face and how careless and unprepared you are? I just come cross this smart design, seems to be a really sweet and handy design for man. It is called "Carzor", designed by Kuo Chia Hung.
Not only is it a razor, it's a mirror. Not the same thing. They come apart! The whole contraption is the dimensions of a credit card or a license. The blades are stored safely behind the mirror while it's in your pocket, and it's just totally easy to use.
AND THE BEST PART IS: There are several different kinds of scents you can put on below the blade! You can have mint, sandal, lemon, ocean, or orange!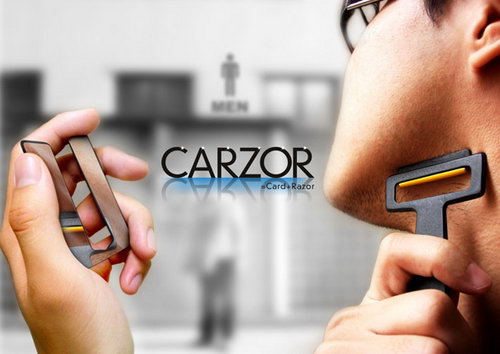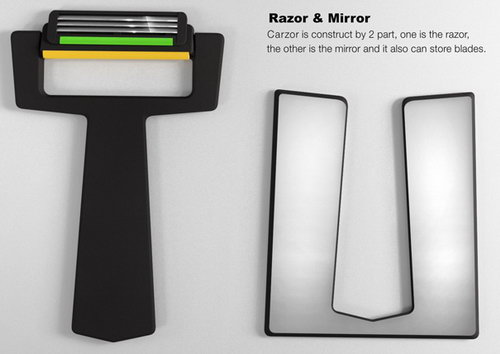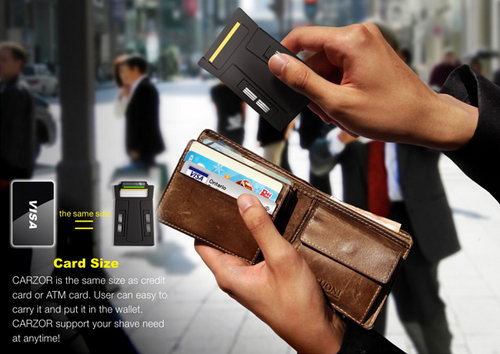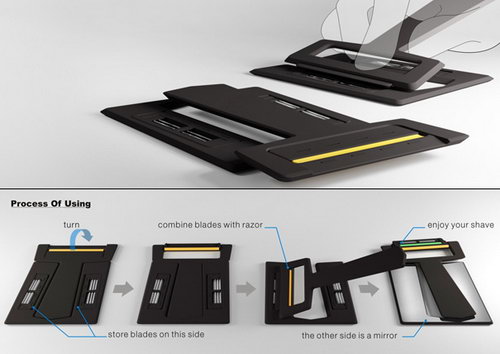 I am really pumped up about this design… and hope it can be released soon. It seems like a perfect gift idea for me. Do you think so?