Casa Brutale: Most Stunning House Embedded in Cliff
Casa Brutale, is a home concept created by OPA which will be set flush against a cliff overlooking the Aegean Sea. Its sleek, modern design conceals nearly the entire unit within rock besides a surface swimming pool and a set of steps, which means relatively little impact to the surrounding environment.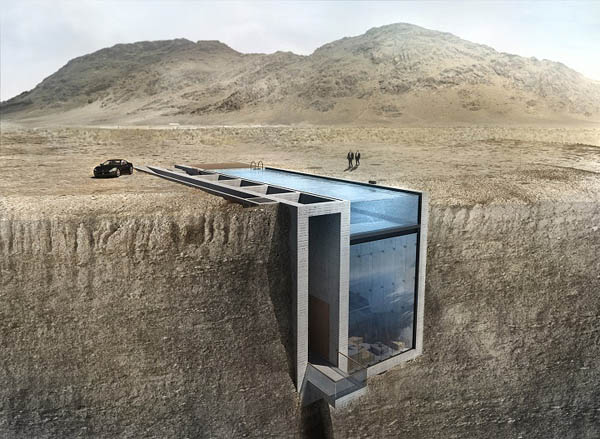 Steps brings you into the main living space, which has an enormous glass facade and provides unforgettable views throughout the entire residence—even from bed. To avoid detracting from the natural beauty of the scenic environment, decor is minimal and features cool concrete surfaces offset by gorgeous aged wood. The whole place is topped with the swimming pool, diffusing the sunlight to soften the hard surfaces of the building itself and giving you views that could plausibly claim to be 100% water. The remaining space is bare, pure and simple; minimalism at its best. A concrete cast dining table is combined with concrete benches, clad with warm wood. Smooth curves sculpture the fireplace on the wall next to the bench. Behind the dining table, the guest room is formed under an old-fashioned Zoellner slab with a glass corner. Next to the guest room, there is a small passage to the utility rooms (storage room, bathroom and WC).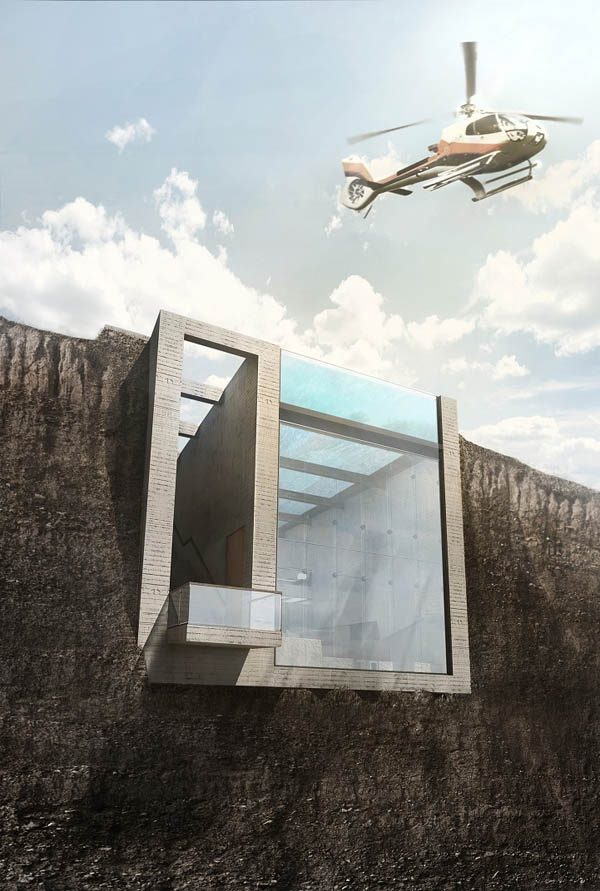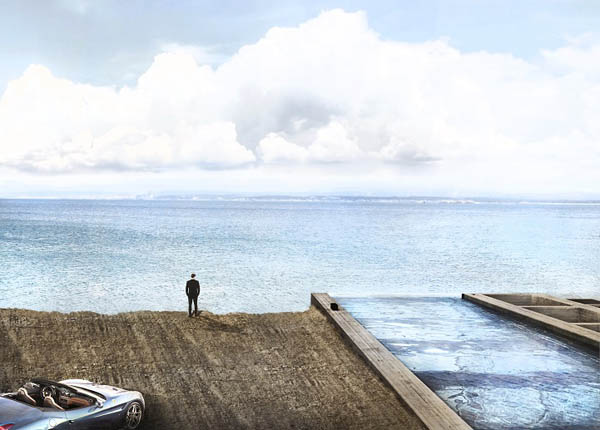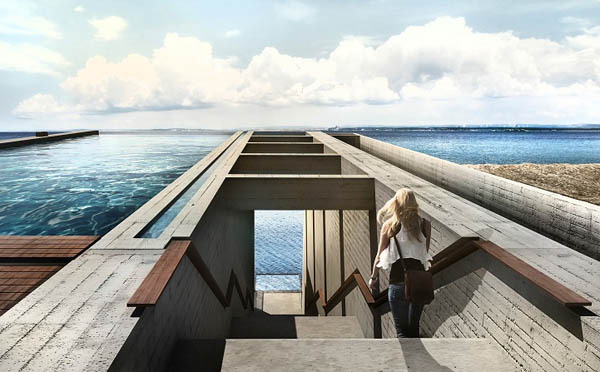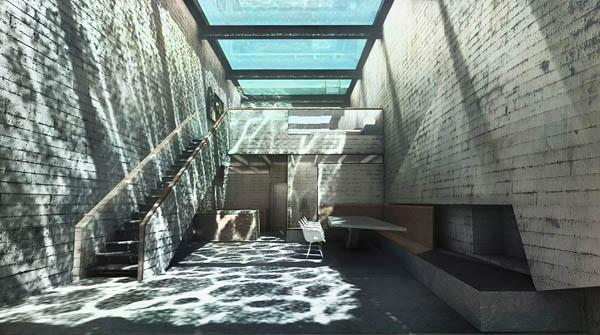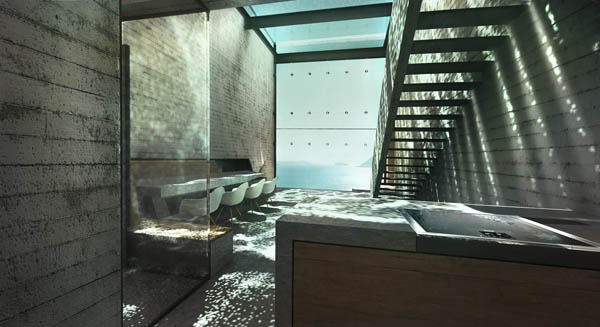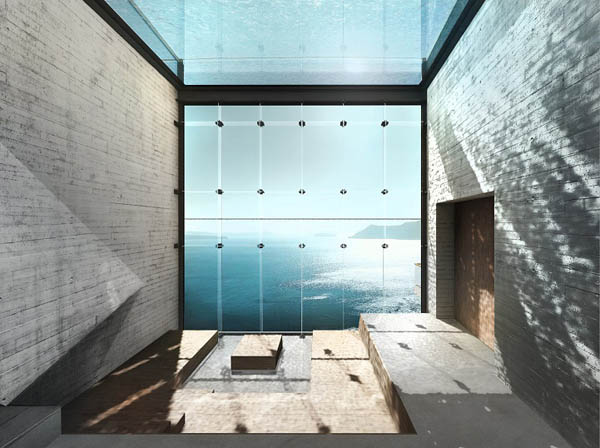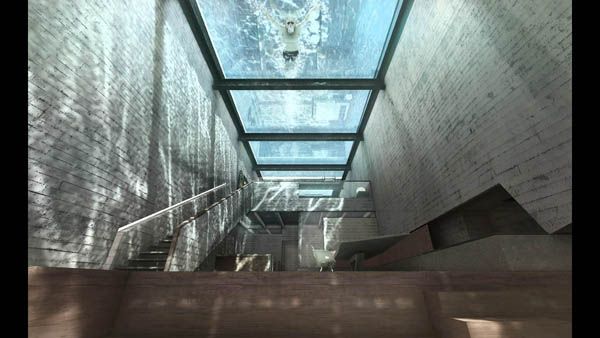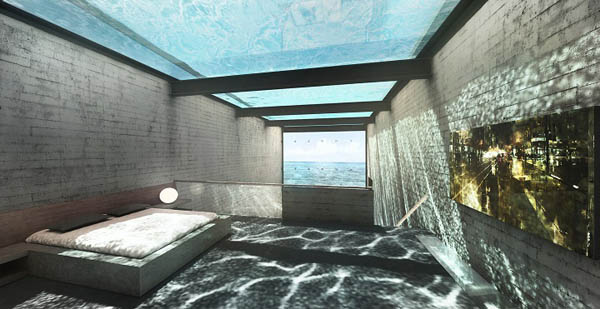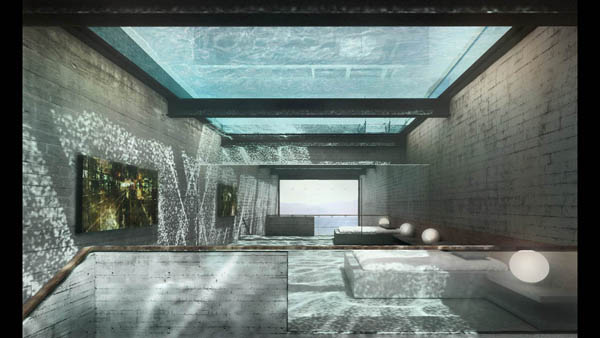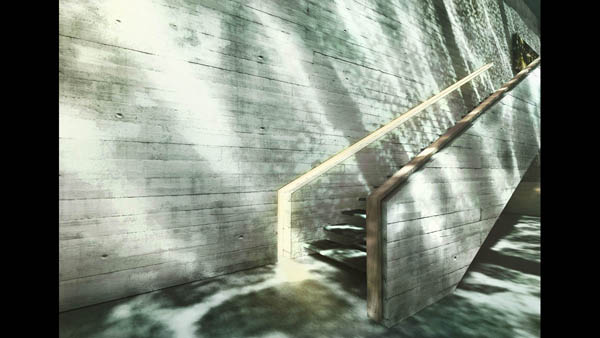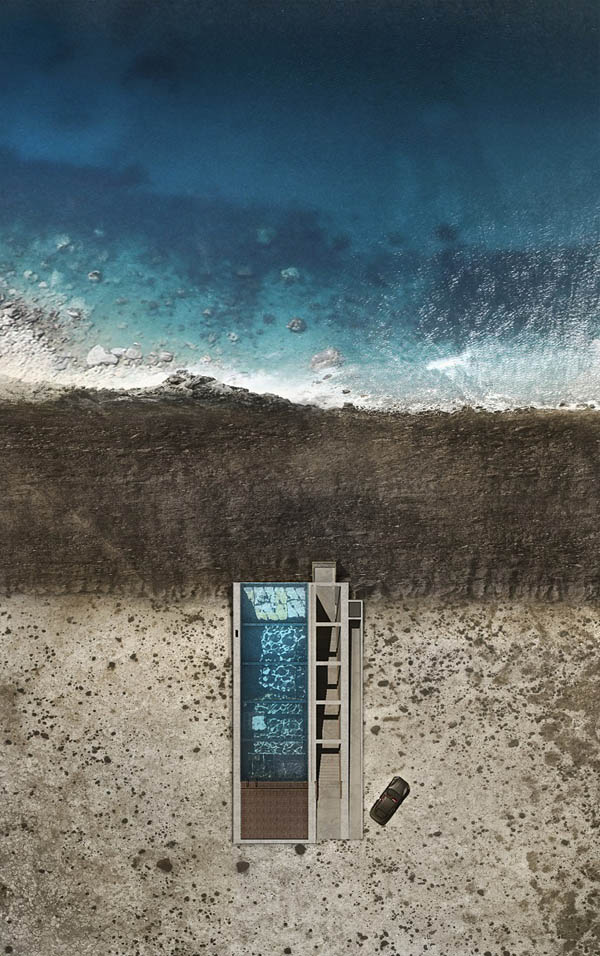 via: archdaily