A single wine bottle holder is a decorative way to show off a prized bottle of wine. Many wine enthusiasts like single wine bottle holders because they provide an attractive conversation piece on the countertop or table while their guests are enjoying wine.
The stylish and charming design of the goddess statue wine holder presented here is a perfect example of decorative wine holder. The shape of this wine rack is an elegant girl statue, beatuiful and attrictive. Although it can hold any types of bottle wine, but its color scheme perfectly matches the red wine. It can be a perfect table decoration even you don't use it as wine holder.
We are a participant in the Amazon Services LLC Associates Program. If you make a purchase, Design Swan may earn an affiliate commission. Please read our disclosure for more info.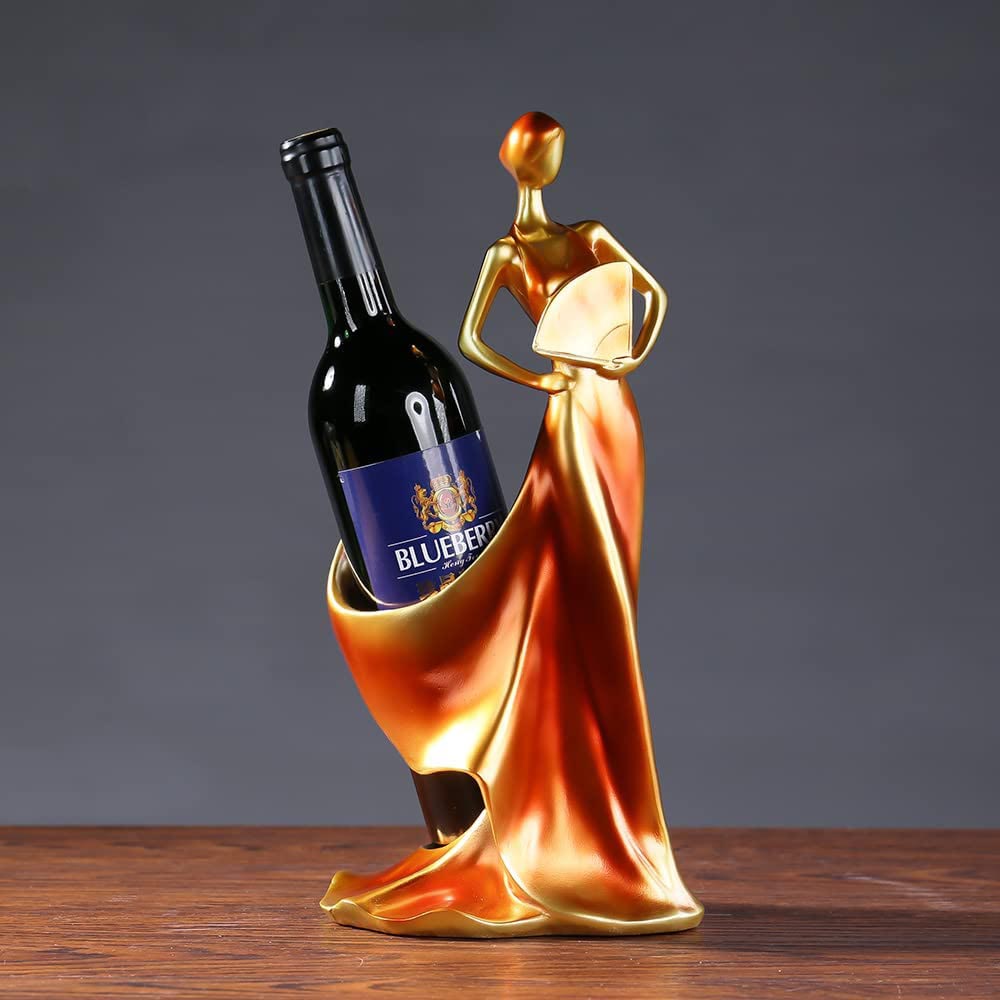 CRAFT
High-end color matching, made of cold cast resin, polished by hand.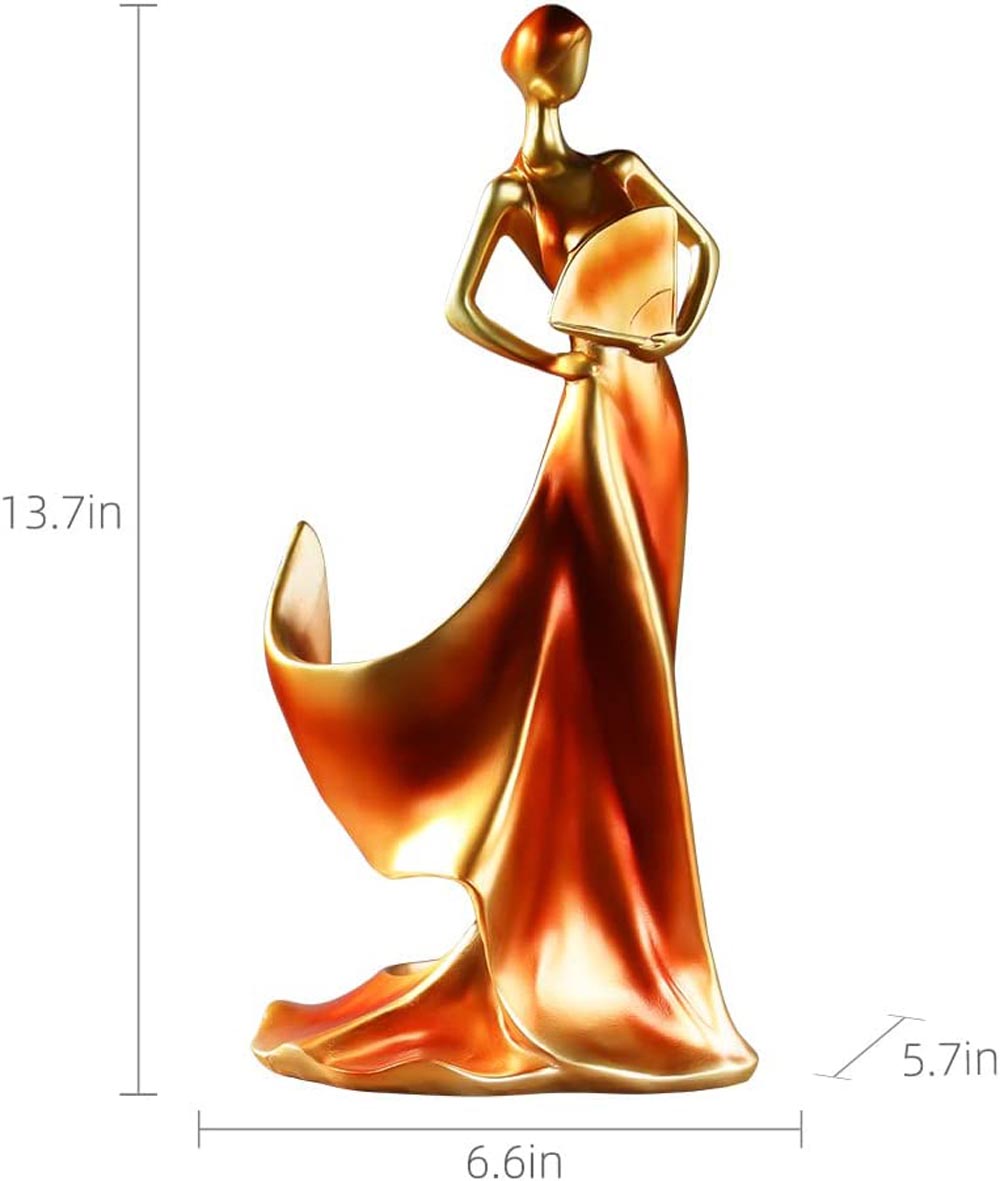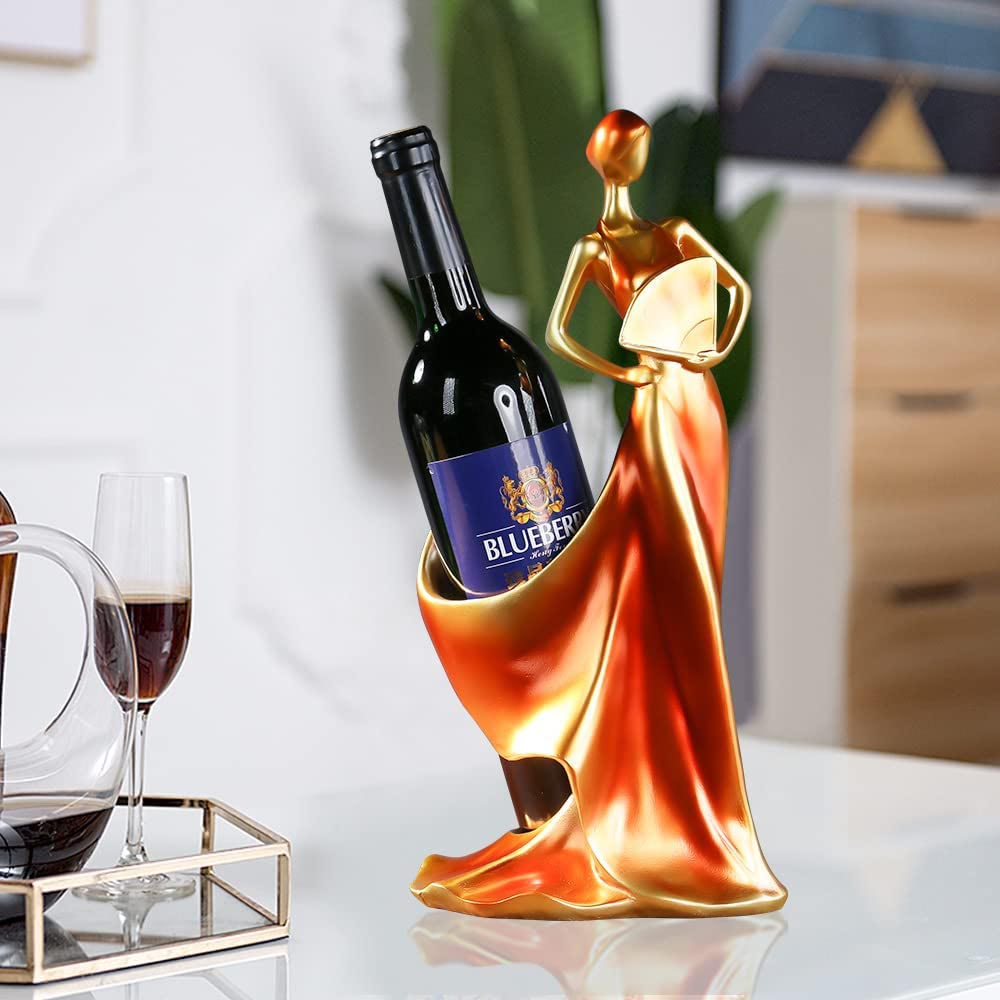 FUNCTION
This wine rack can store red wine, champagne and non-alcoholic bottled beverages.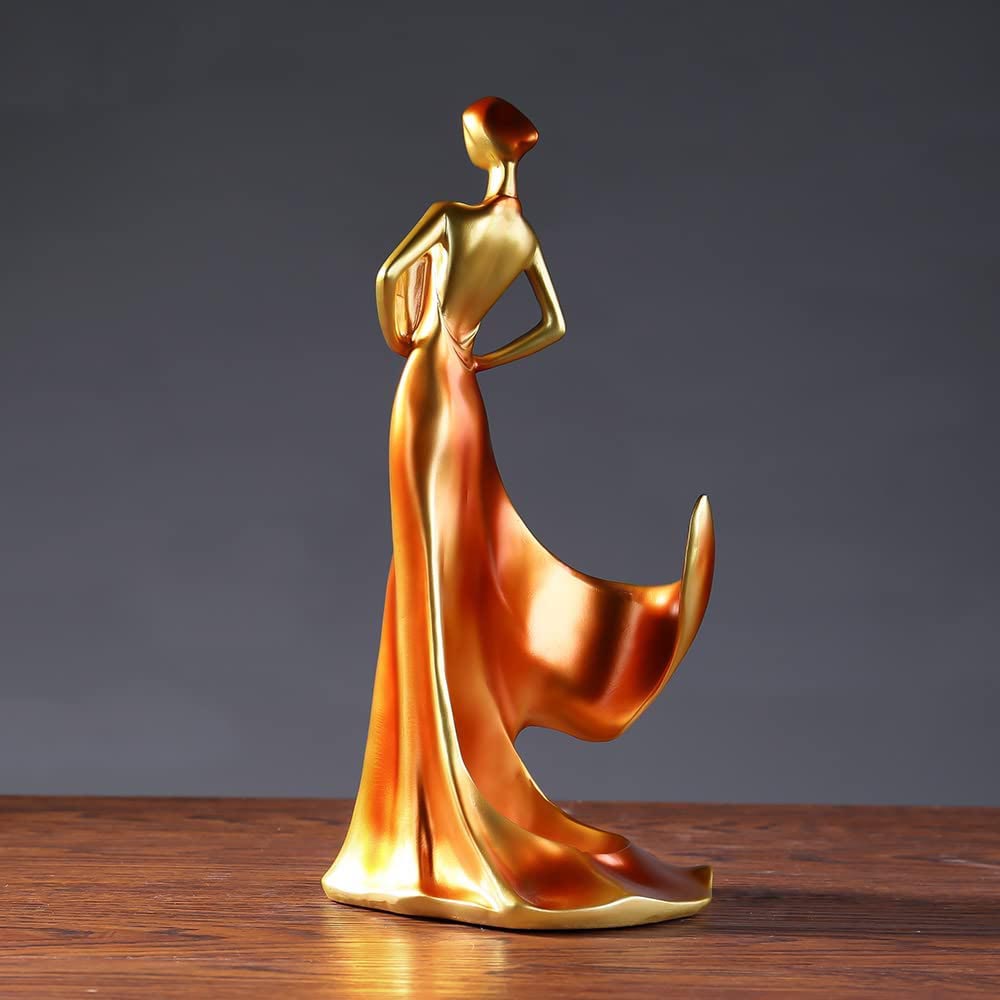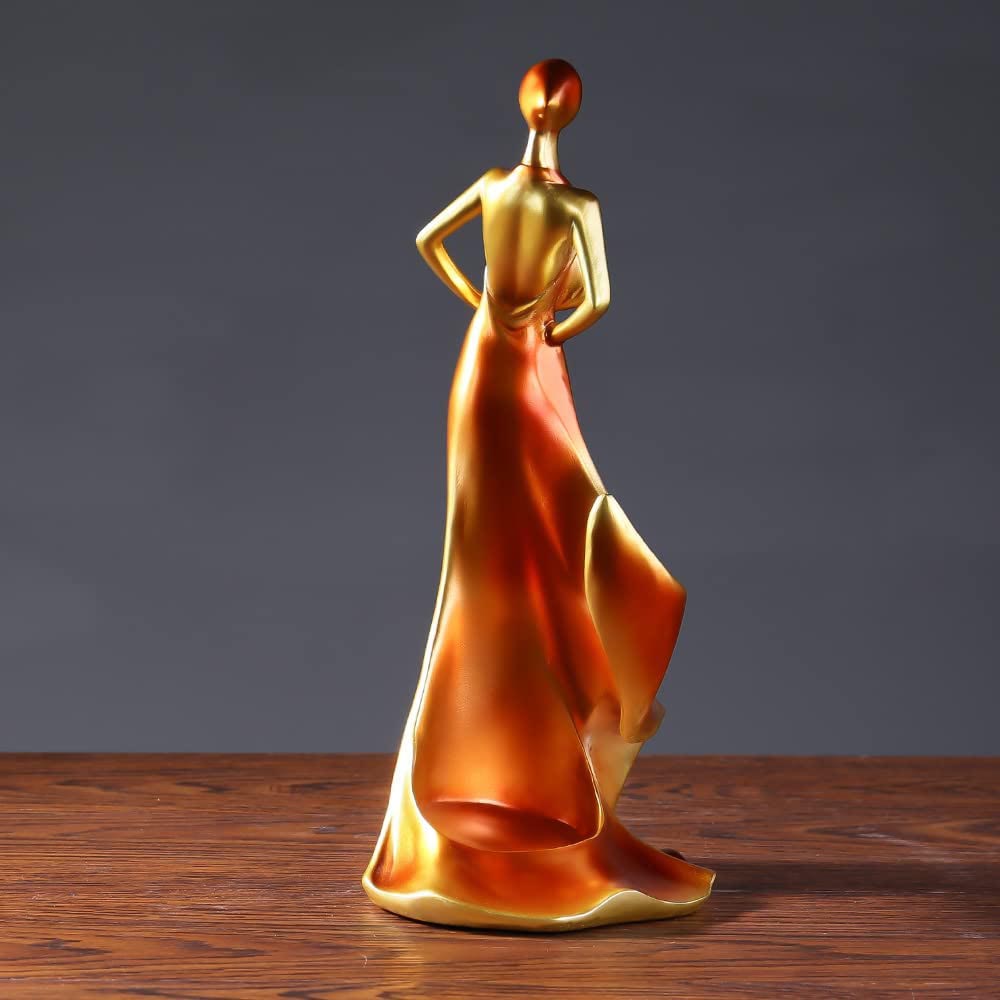 FAVORITE
Whether you need a wine rack or just admire tabletop sculptures, this statue rack is ready to become your favorite wine accessory.
GIFT
It is suitable for your kitchen, restaurant or bar decoration, and can also be used as an intimate gift for weddings, birthdays or housewarming gifts.