Amsterdam 2nd September 2016 – Marcel Wanders and Alessi announce an iconic collection which combines the functionality of the products with the imagination of the circus. Marcel Wanders says, "The circus is larger than life. The pageantry astonishes and what you see, hear and feel never leaves you. That one-of-a-kind magical feeling is now celebrated through this innovative collection".
In Alessi Circus collection, except the normal plates, trays, bowls, mugs and storages, the the studio designed a special set of limited edition circus characters that are as functional as they are entertaining. Each of the five characters has its own story to tell and bring the perfect touch, smile and magic to the table.
The Strongman, Marcello, is a nutcracker shaped like a strongman performing a weight-lifting feat on top of a small podium. Turning his dumbbells forced his boots down onto the nut, which sits in a dip on the podium.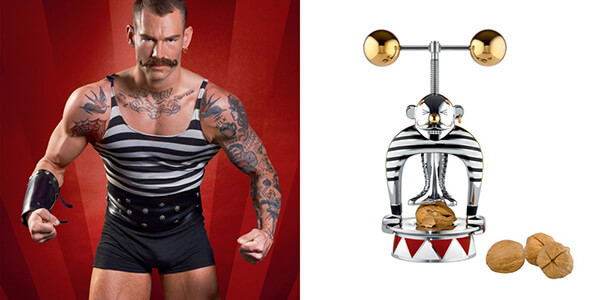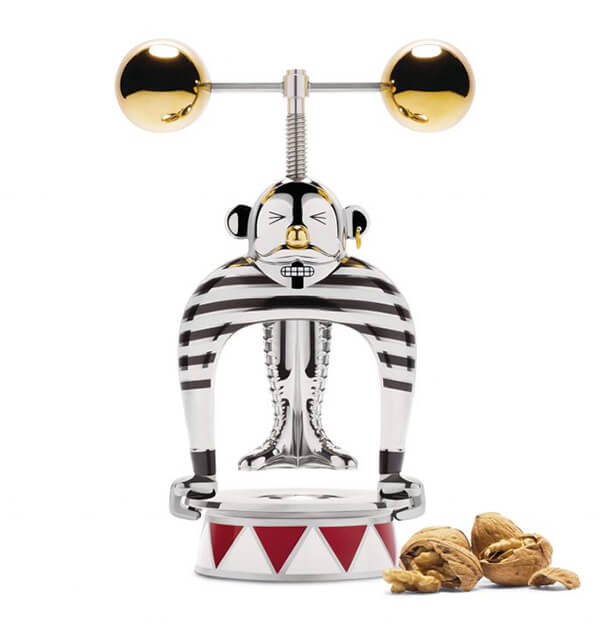 A corkscrew called The Jester, Gilberto, also sits on a podium, which hides the screw function. Once wound into a cork, the jester's body expands to remove it from the bottle. His hat acts as a handle.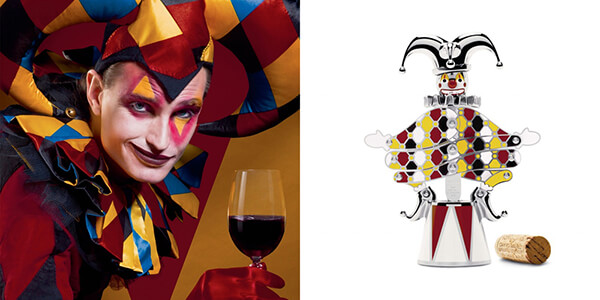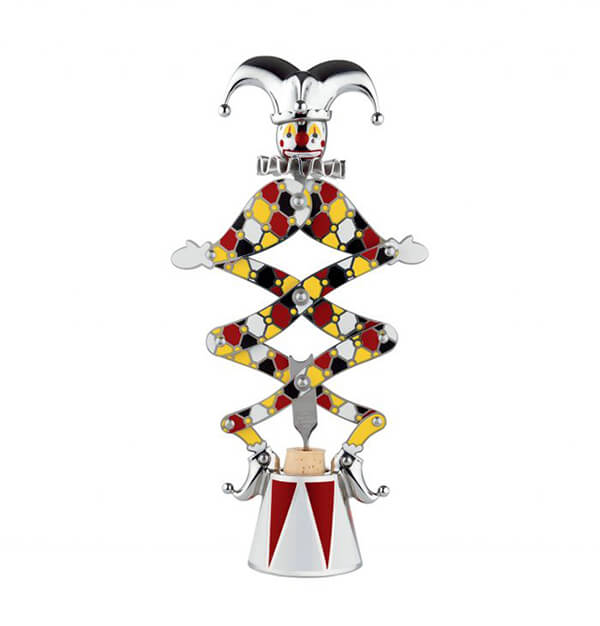 A tall sweet dispenser called The Candyman, Alberto, is shaped like the face of a clown with an over-sized top hat. Sweets are dispensed from his tongue.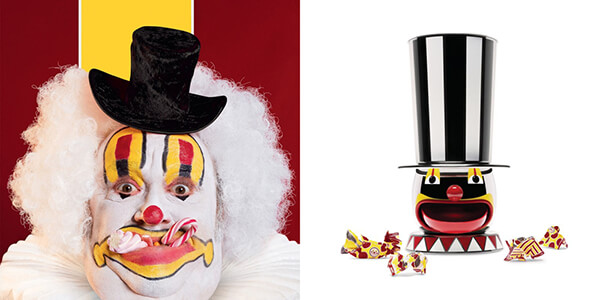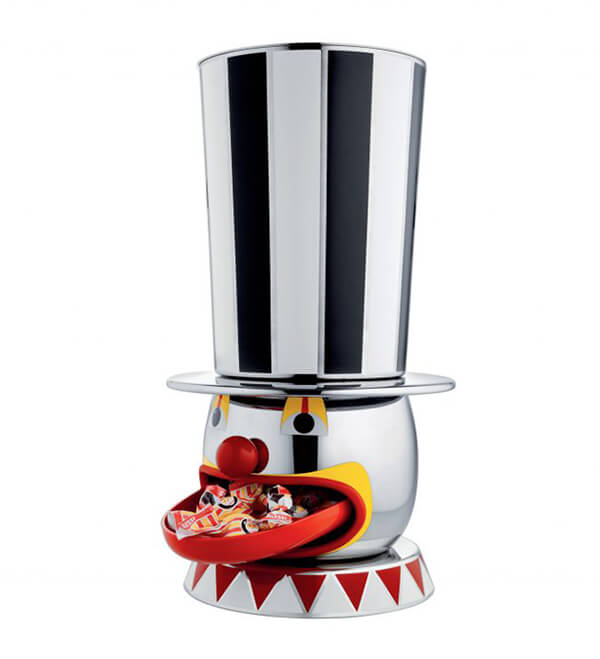 The Ballerina, Valentina, is a baby elephant that pirouettes on a golden ball on top of a music box that plays the classic circus tune The March of the Gladiators by Julius Fučík. A silver mouse is added as her companion in the act.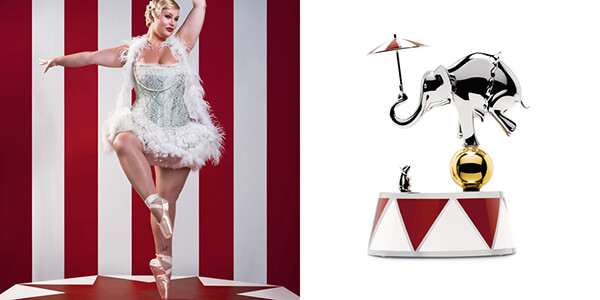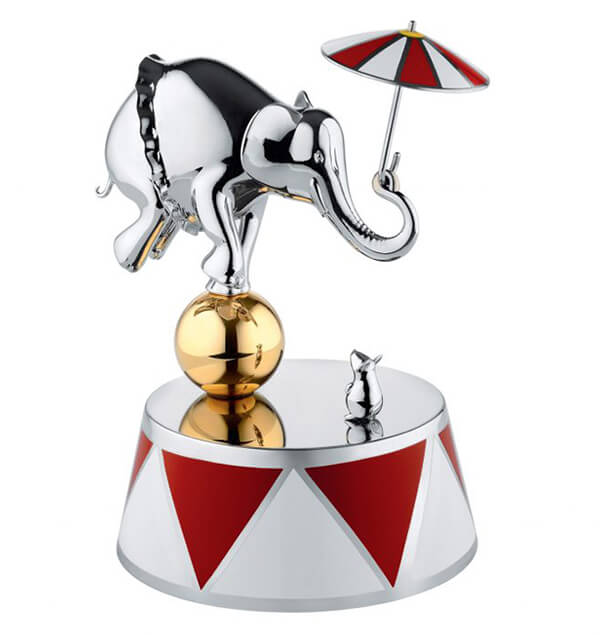 A dinner bell has been imagined as The Ringleader, Massimo, on a wheeled cart with a silvery monkey at the front and a red-caped top-hatted figure at the back.