This chic modern room uses laconic material such as marble and wood throughout the place which builds cohesive spaces that are peaceful and soothing. The mixed material is used as accents in the interiors, like the sleek TV panel wall and eye-catching headboard wall.
A white marble and wood paneled TV wall creates an elegantly dominant design feature in this chic living room dining room combo. The vertical panel arrangement slices a crisp, luxe aesthetic into the understated neutral décor palette.
The couch is set in front of a modern wood paneled wall and a glass wall bedroom, which brings extra sunlight into the living space. A round coffee table duo bring together contrasting colours and finishes. A floating media unit makes a clean white strike across the marble and wood paneled TV wall. The modern unit provides discreet storage for movies and gaming devices and offers a focal point on which to place a few decorative items.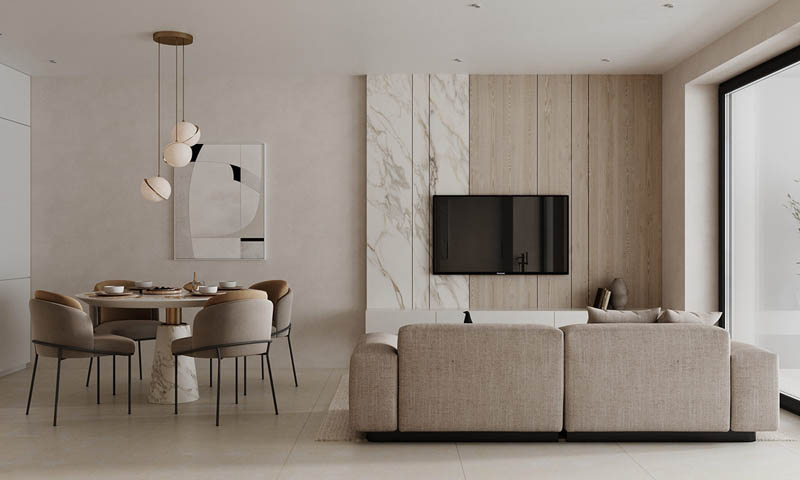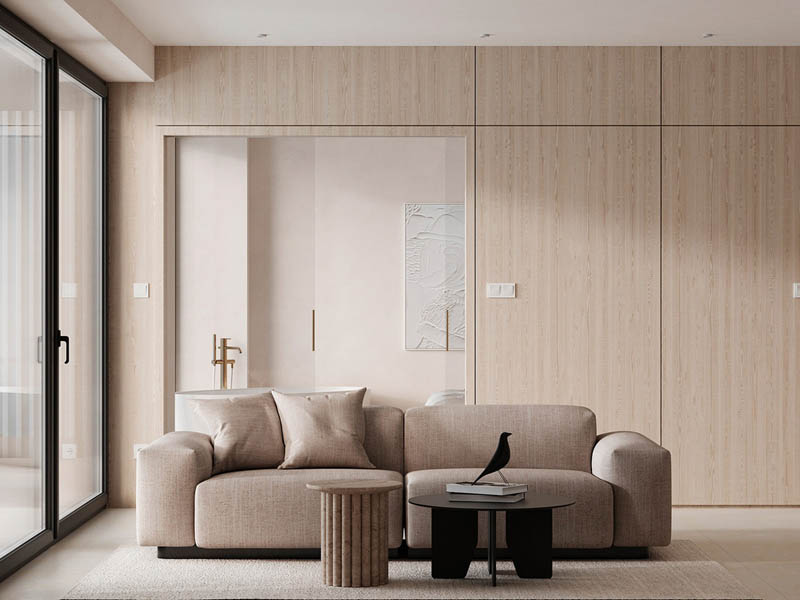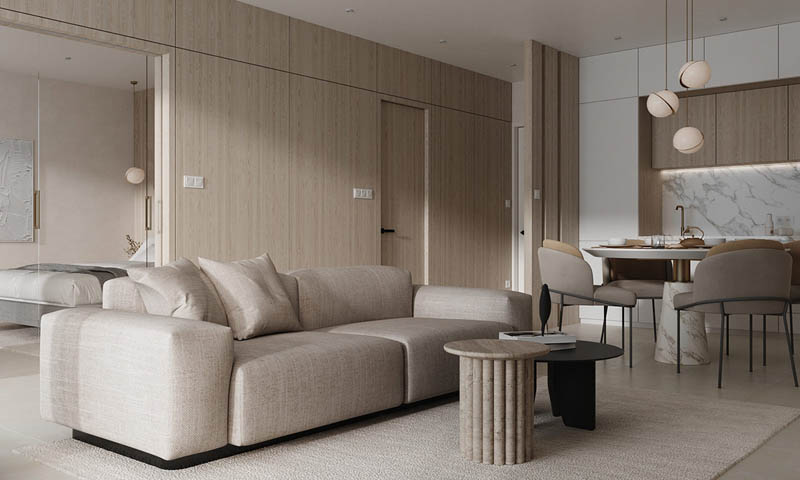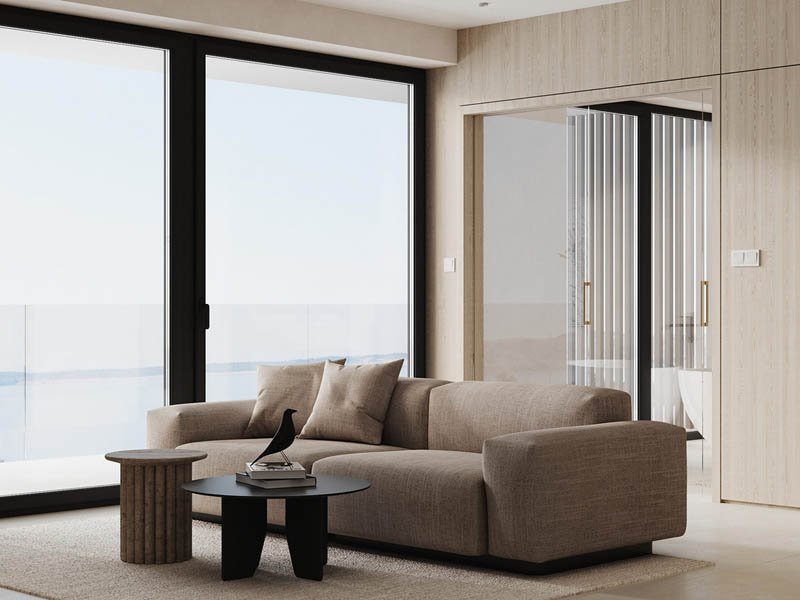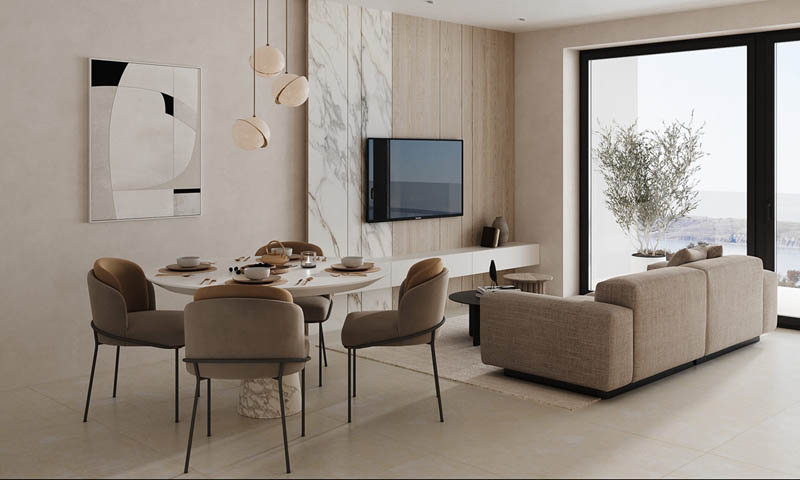 The kitchen diner is just a step away from the lounge. Stylish Crescent pendant lights tumble above the table, attractively anchoring the piece in place in the open plan.
To be honest, the kitchen is fairly small. Hence, the floor-to-ceiling cabinets are used to best utilize vertical space on the small kitchen wall. The round pedestal dining table is made from coordinating white marble and uplifting brass accents.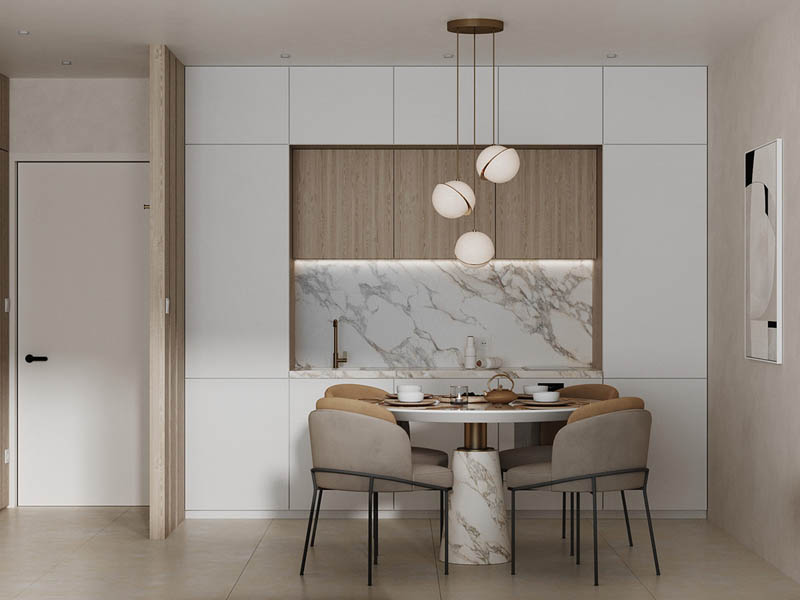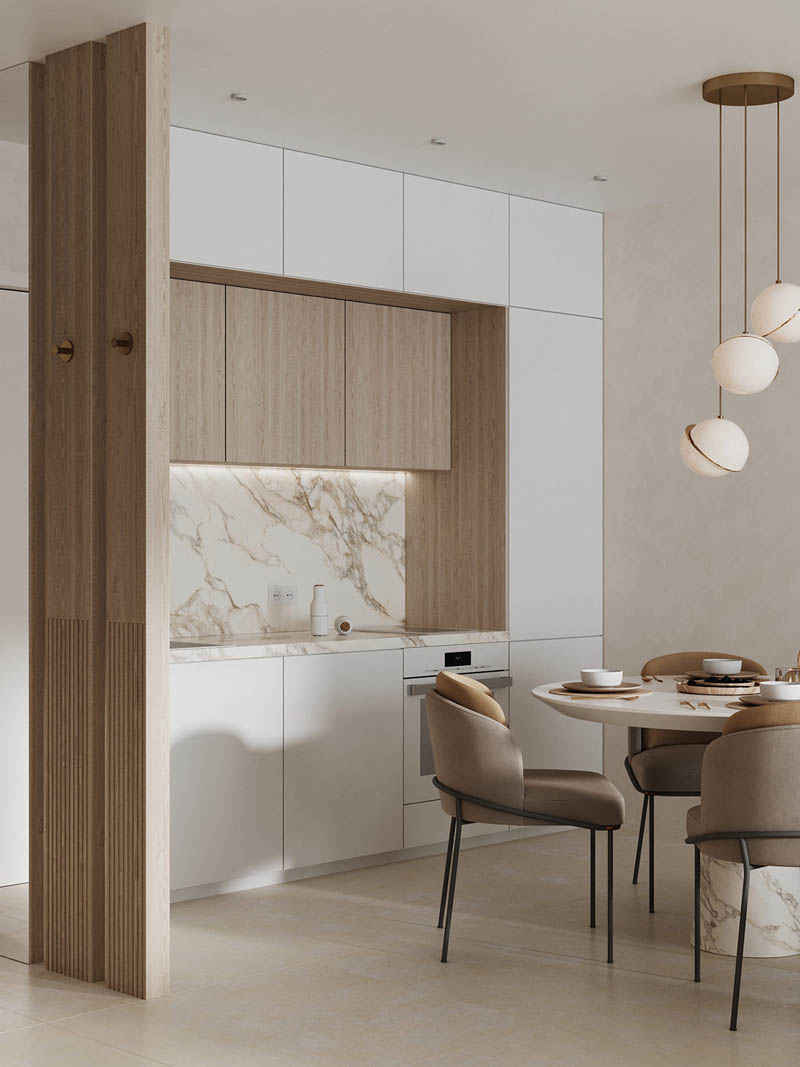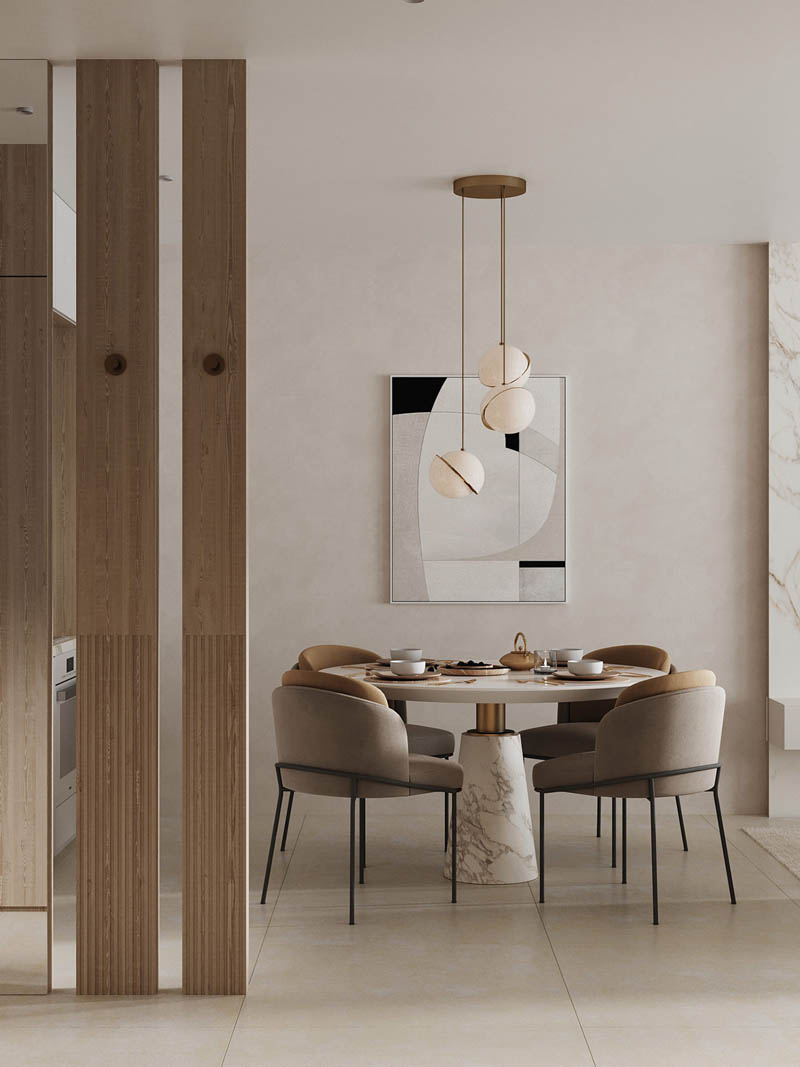 Inside the bedroom, a similar style of mixed marble and wood wall panels add attractive texture to the bedroom feature wall. A single bedroom pendant light softly illuminates the grain and the bedside unit. A matching bedside table lamp lights the other side. A freestanding bathtub stands at the foot of the bed and a brass bath tap lusters in the window light.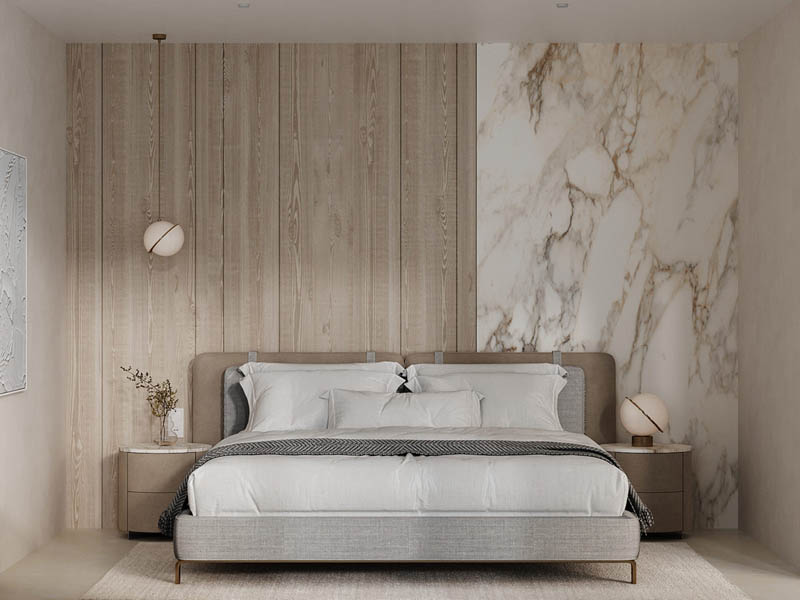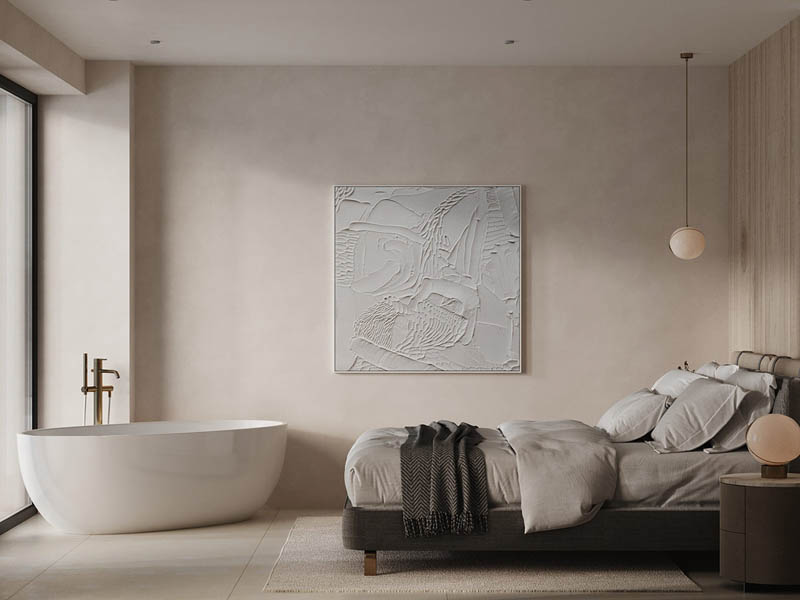 The shower room is finished with matching brass fixtures and a white marble wet zone. The designer cleverly uses a floor-to-ceiling vanity mirror to create the illusion of the added depth and makes the room feel spacious.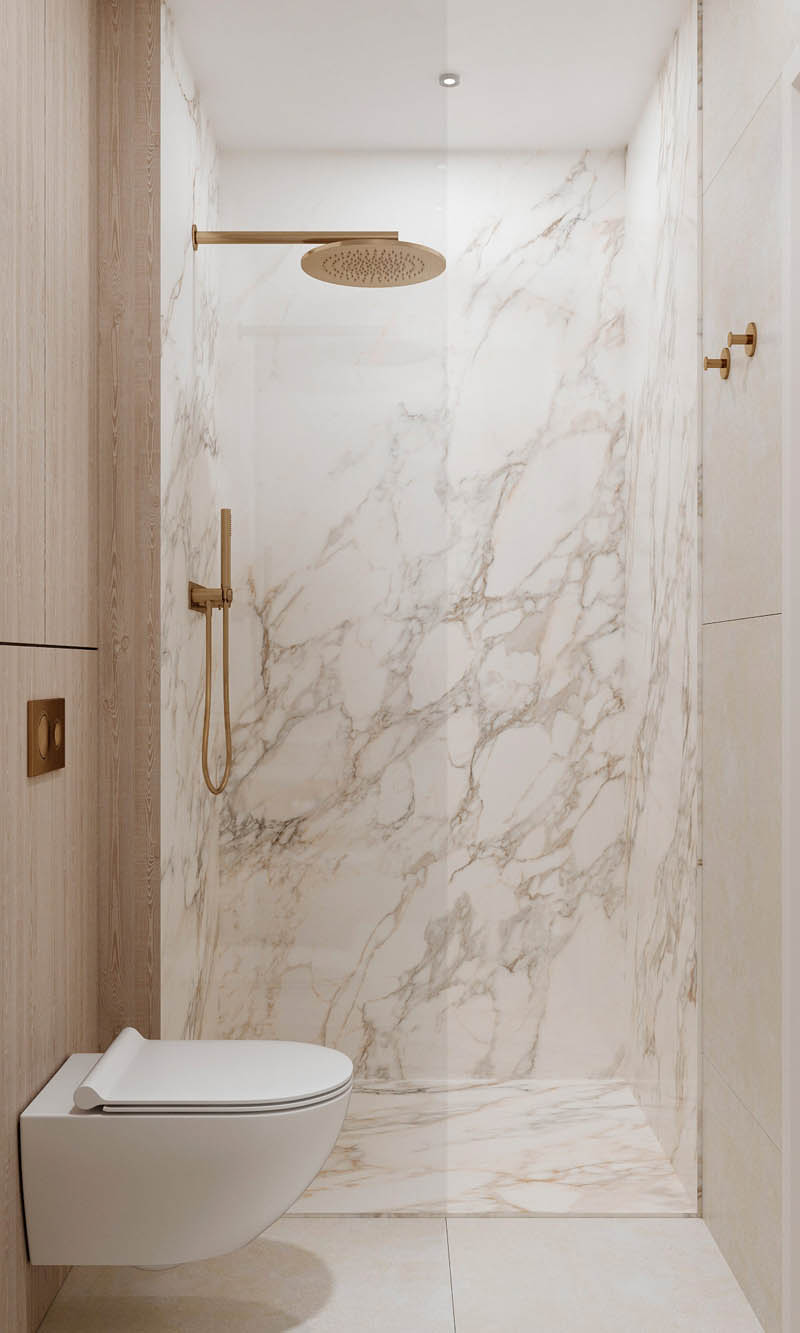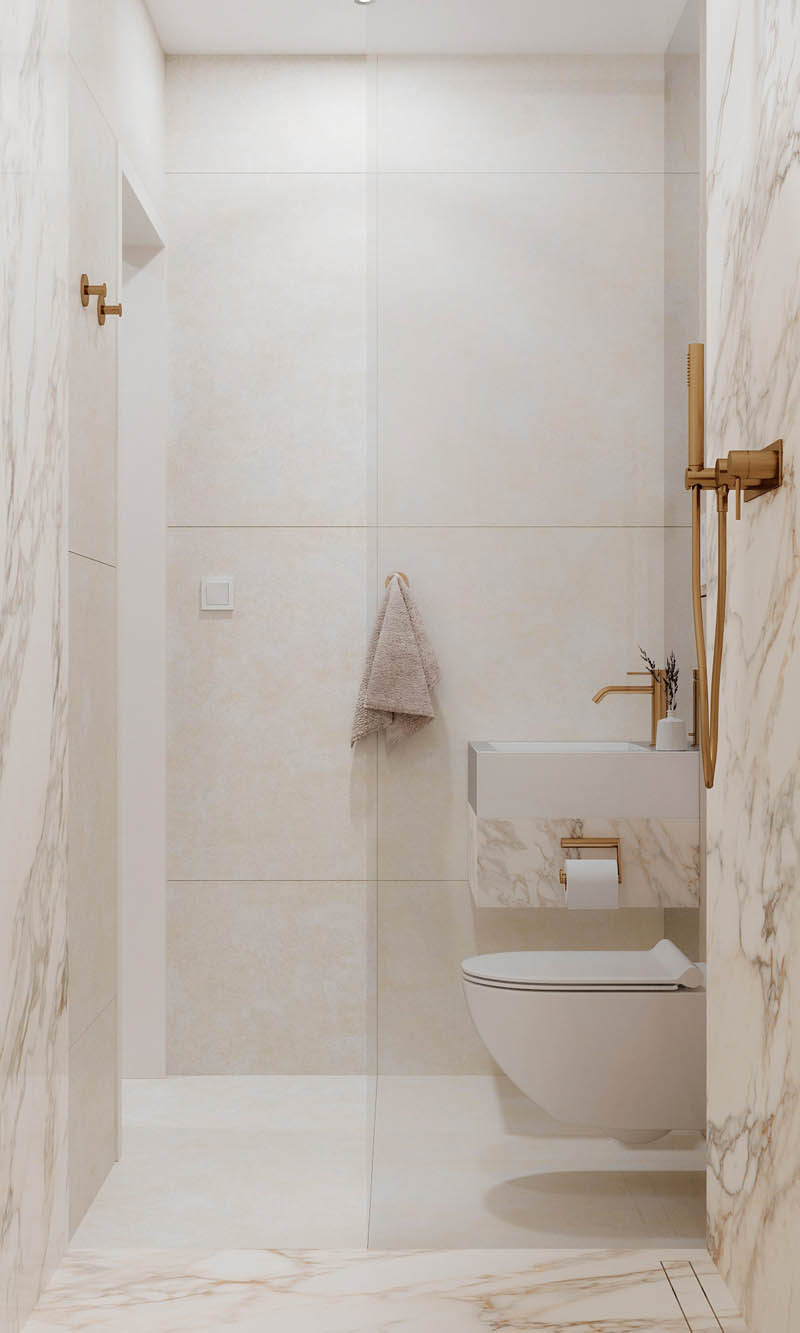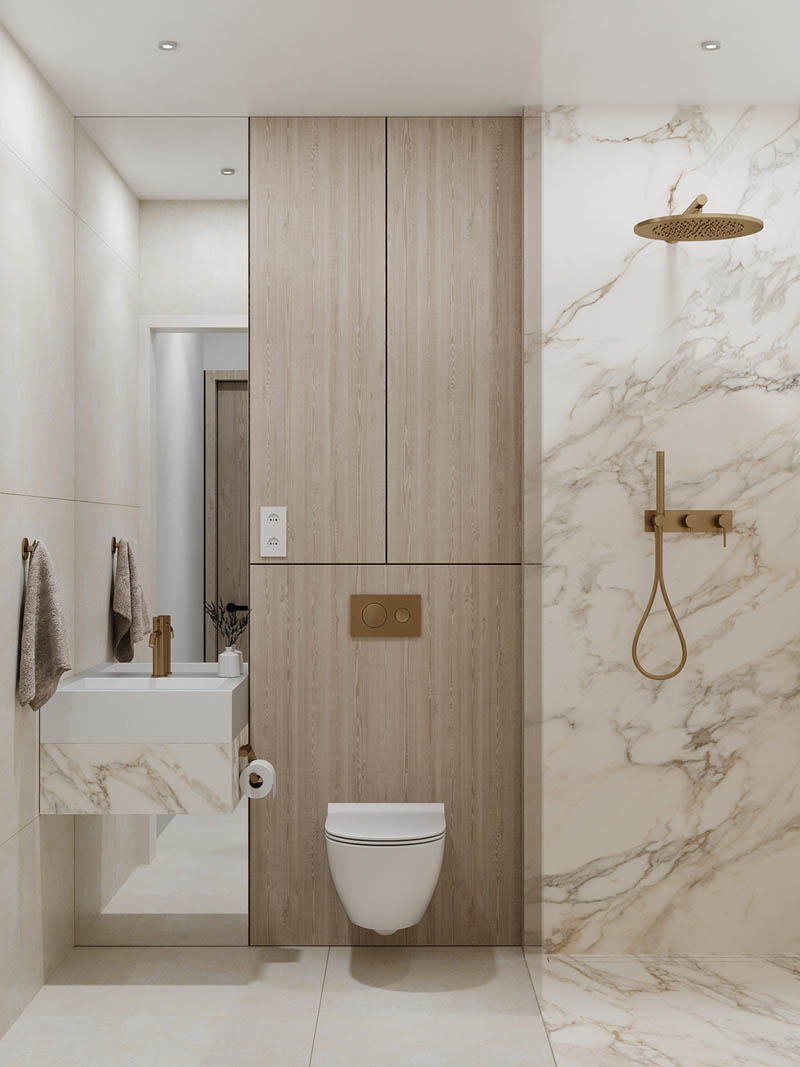 Overall, I love the cohesive color palette and interiors of the chic room. The only thing I will comment is the freestanding bathtub. I know someone think that makes the room fell luxurious. While, I have to say that is not my style.