Abstract Assembly, is a collection of colorful and playful chairs and benches by textile designer Donna Wilson. The vibrant, multi-part chair backs are translated from Wilson's watercolor paintings and use off-cuts of oak, beech, and Douglas fir wood.
When asked as a textile designer, why Wilson started to make furniture. Wilson said "A year ago I embarked on a new direction with the main purpose to satisfy my creativity. I finally managed to stand back from what I was doing with my company and see what I needed to do. With no idea where it would take me, I started drawing and painting in the evenings. The next step was for me to bring these abstract doodle to life and start working in wood, I wanted to make hand-assembled pieces using traditional carpentry techniques and luckily my partner Jon was able to help me develop these pieces into a collection of chairs and mirrors."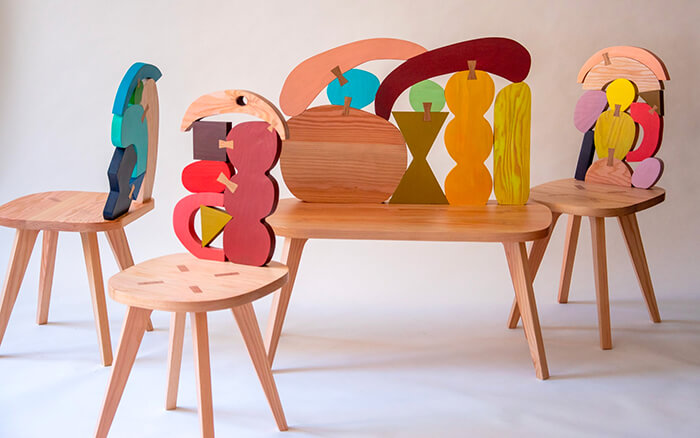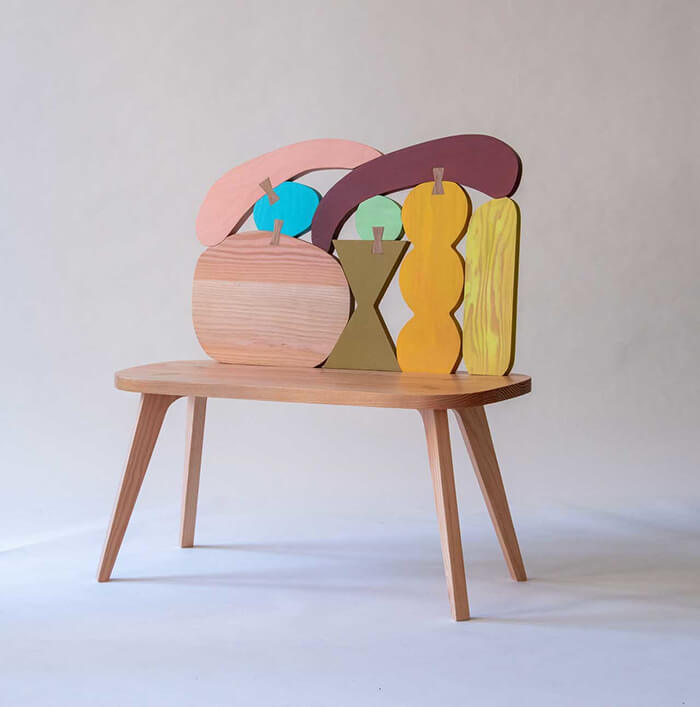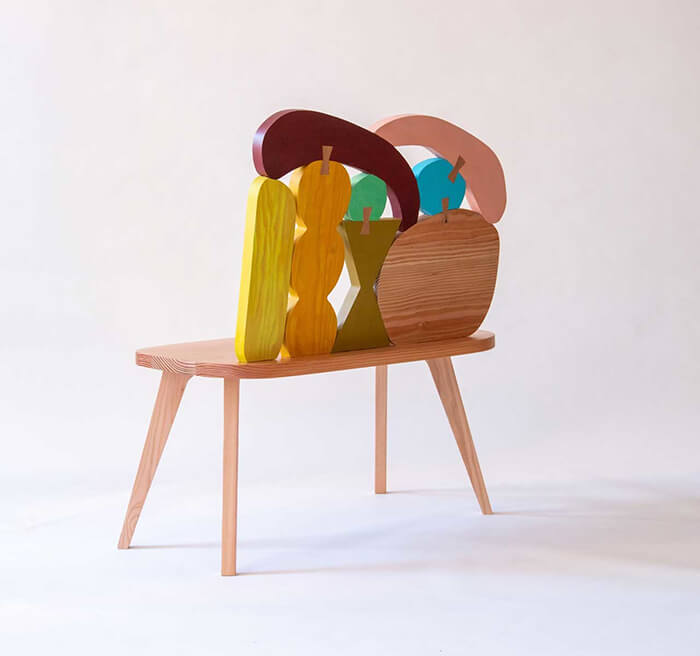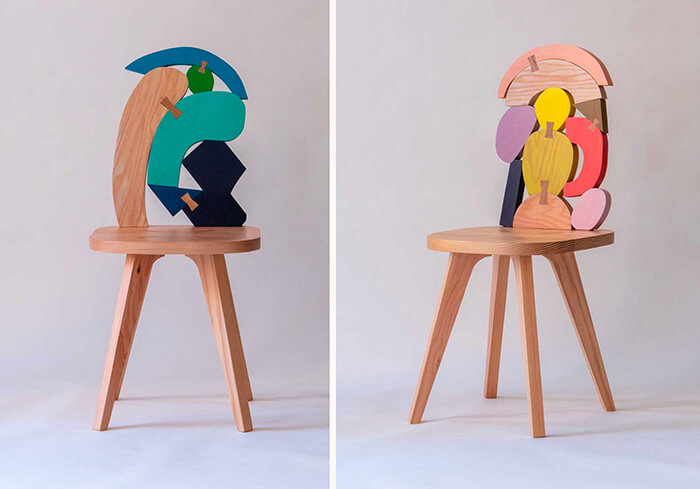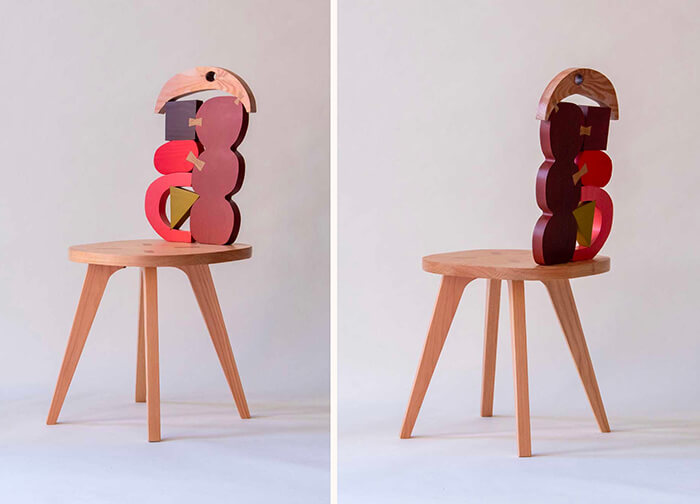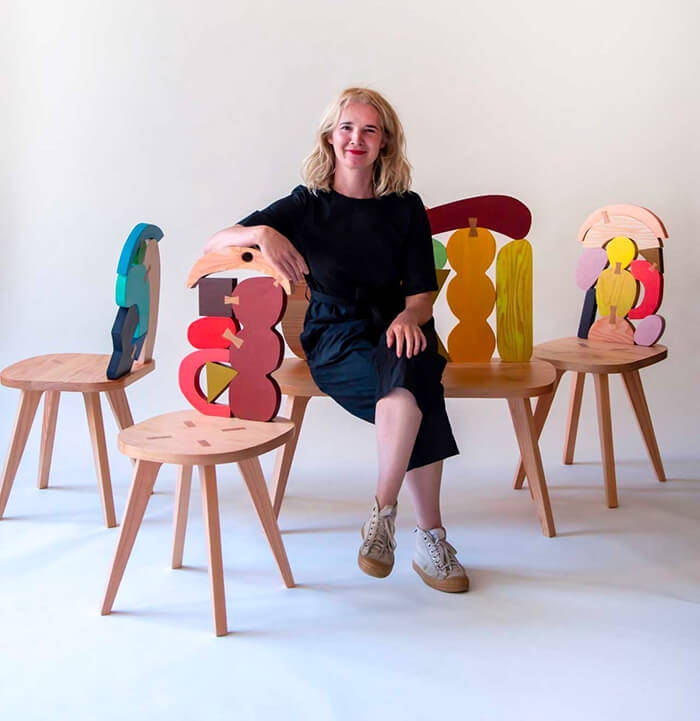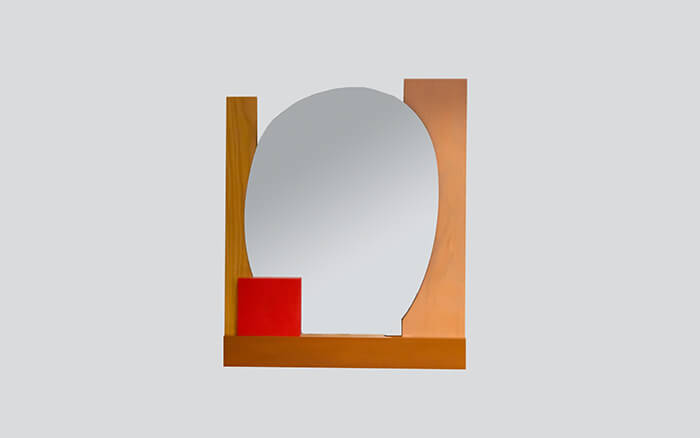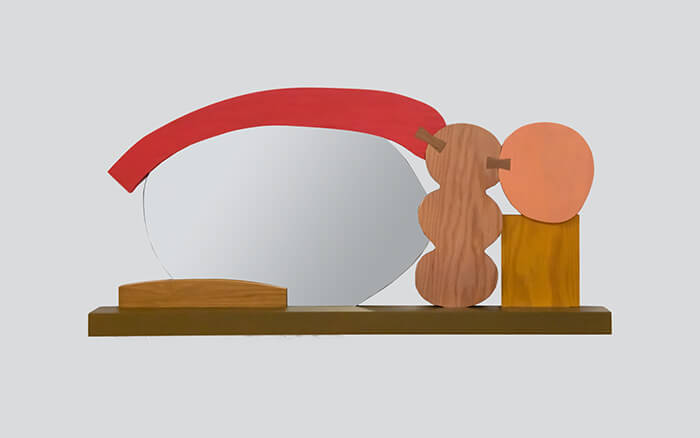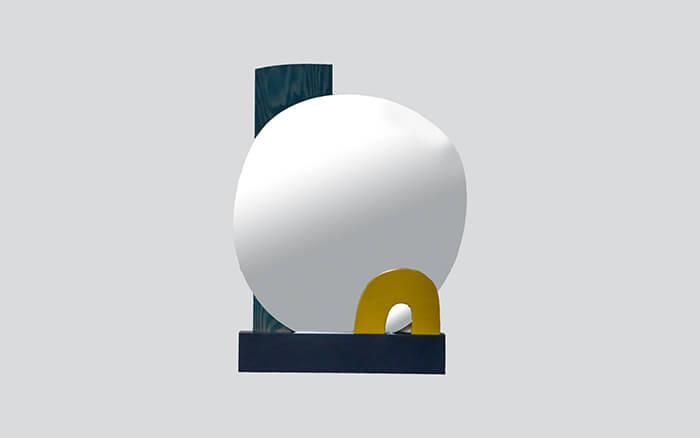 This quirky collection includes a bench, three chairs, and four mirrors. The collection was manufactured in collaboration with Jon Almond of Produce the Goods and SCP, and each piece is available in a limited edition of just 10 pieces with each edition hand painted in different colors by Donna herself.