Colourful and Compact Apartment in Paris
The colourful lightness and playful spirit is the main tone of this apartment design, which has become a trend for urban French interior décor and decorative solutions in the last few years. Designed by SABO studio, the architects remodelled and refreshed this small studio apartment for a young fashion designer. There are many details worth covering in this room's design, but let's start with the multifunctional thick wall which serves as an artistic staircase, display, closet, fabric storage, natural and an artificial light source or sliding partitioning. Besides that, rustic charm and domestic warmth are emphasized by the preserved wooden beams of the ceiling and walls, the sunny wooden cladding of the floor and the bright yellow ornaments that frame the whiteness.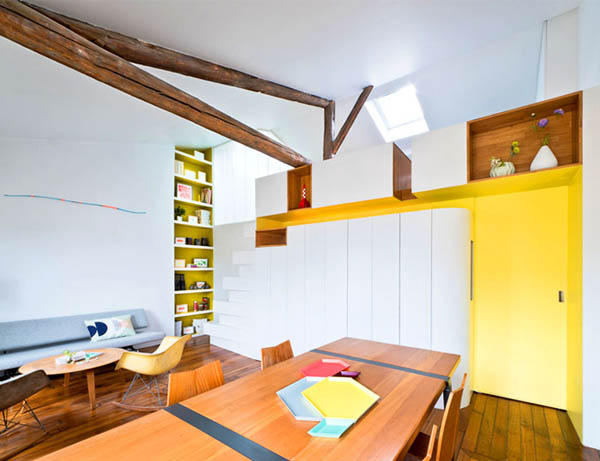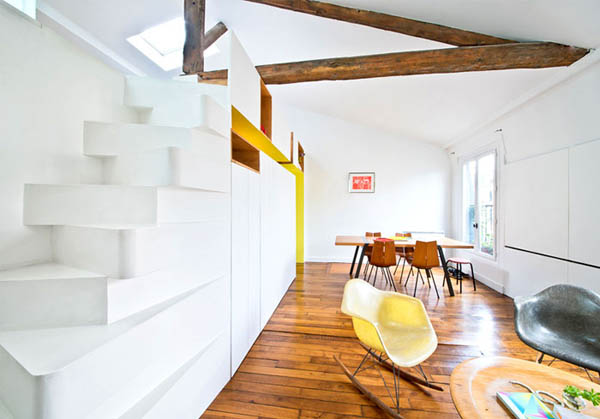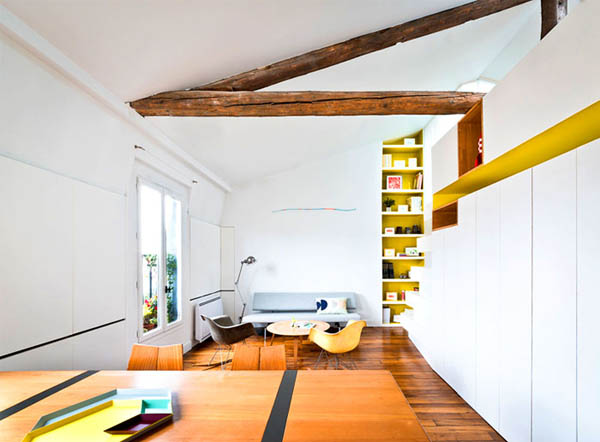 When comes into the kitchen, the first thing comes into your eyes might be the colourful mat which consists of a twenty-five natural rubber strips in fourteen different colours. The vertical garden is also an eye-catching feature, which also provides fresh aromatic spices for the cuisine and vitality for the interior.