Designer: 设计蓝冰
Neoclassical interior design was originally based on classical home decor of Greece and Rome. It focuses on elegance and sophistication but is not as conspicuous as the display of wealth from the Rococo and Baroque eras. Today, neoclassical design remains a favorite of many homeowners due to its timeless charm.
The neoclassical home in this article pushes firmly into the contemporary realm, leaving decorative molding, wainscotting, and intricate ceiling roses in a subtle supporting role. It is an uber elegant abode with luxe marble elements and alluring curves.
The star of the neoclassical living room is an inverted arch-shaped fireplace. Its white marble firebox extends all the way to the ceiling line. The modern fireplace is located behind the living room furniture, leaving the opposite wall open for the TV.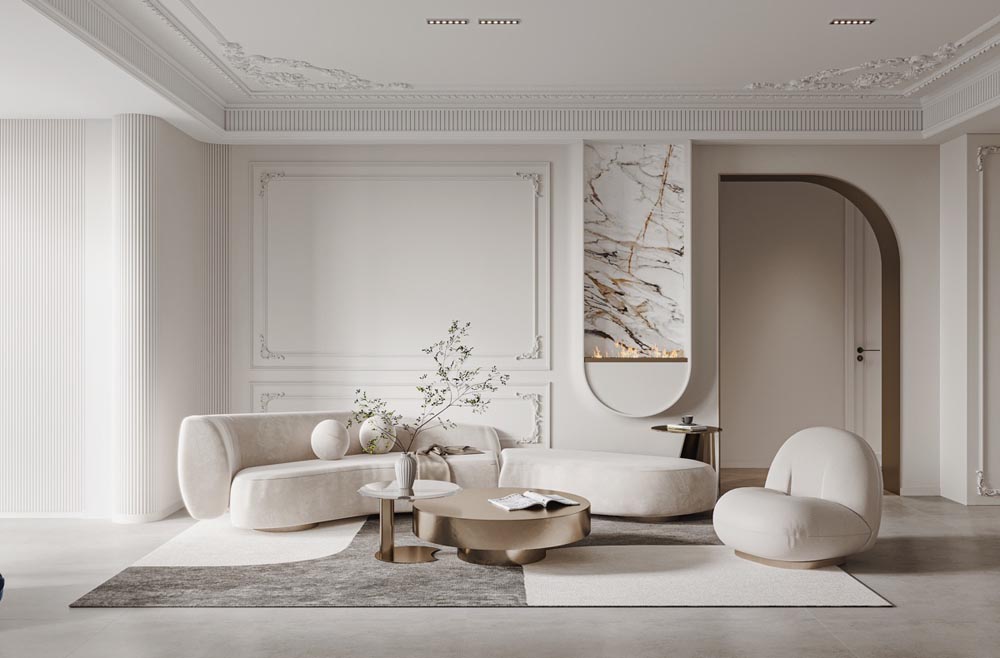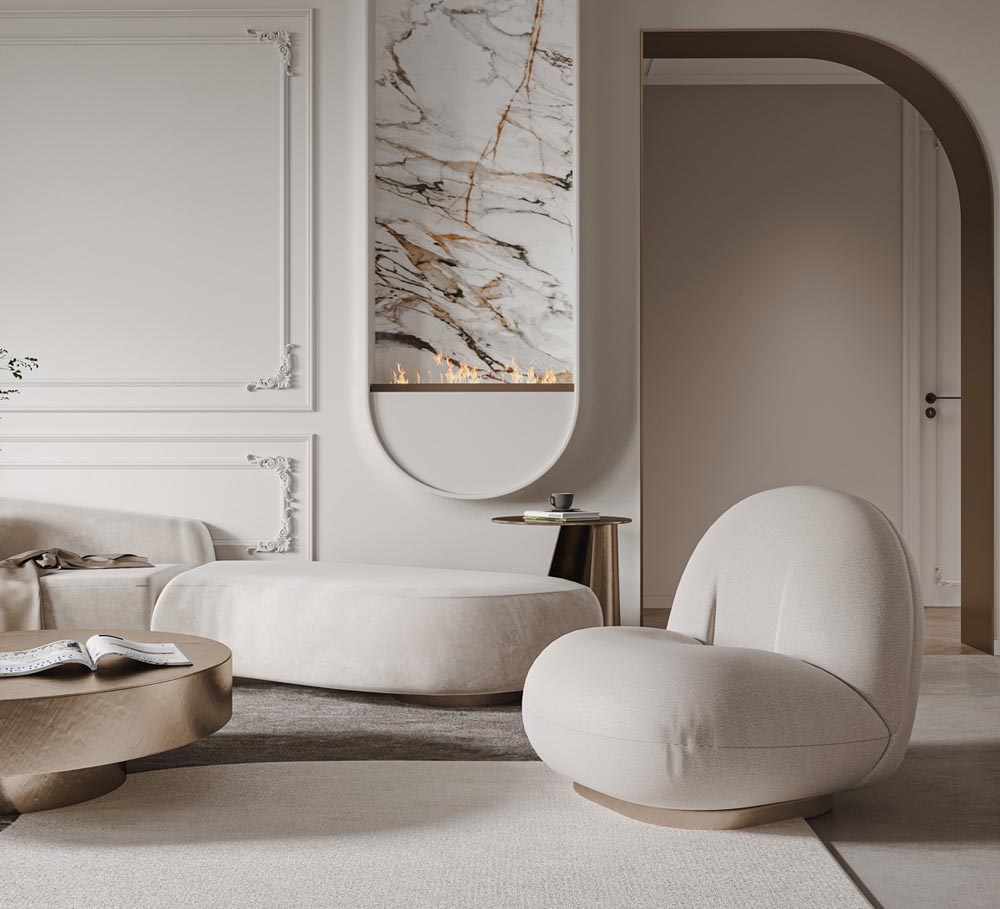 Attractive boiserie panels frame the TV and a unique contemporary wall light.

A round pedestal dining table stands upon a textured base and a wall of open shelving is textured with fluted backing. LED strips accentuate the ribbed aesthetic.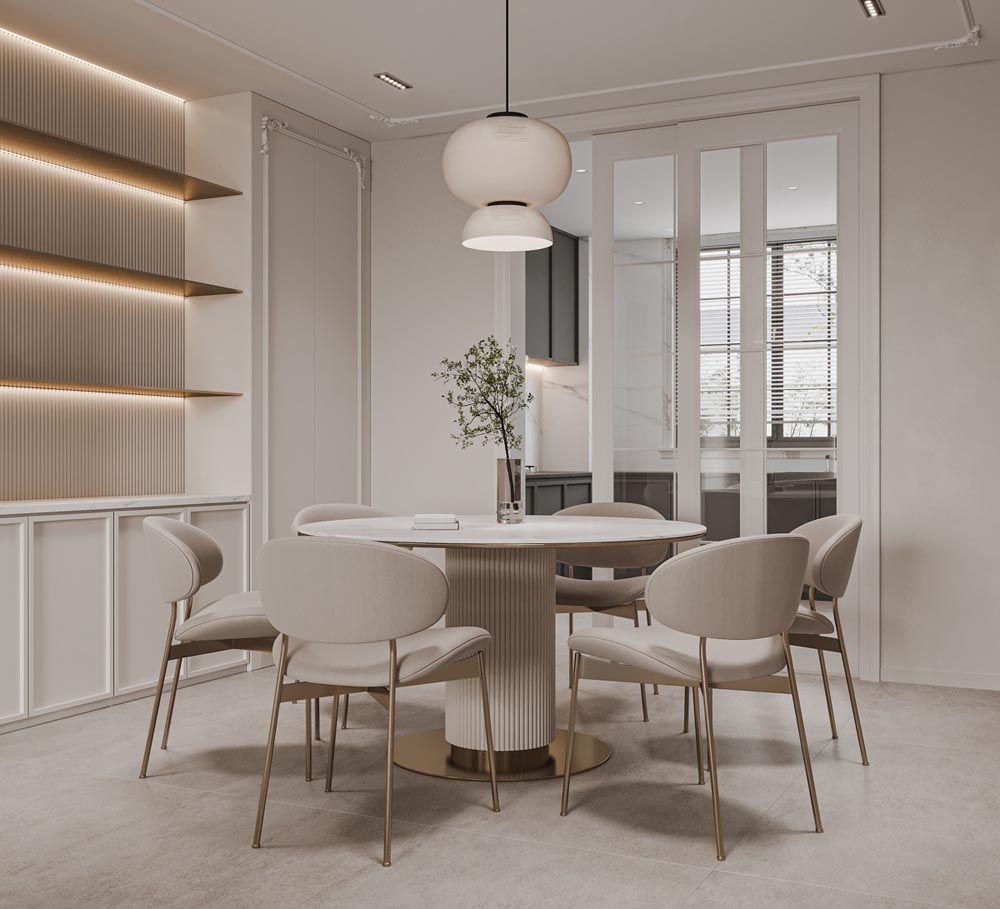 A partition wall separates the living room from a reading room. Illuminated cabinets store books behind fluted glass doors.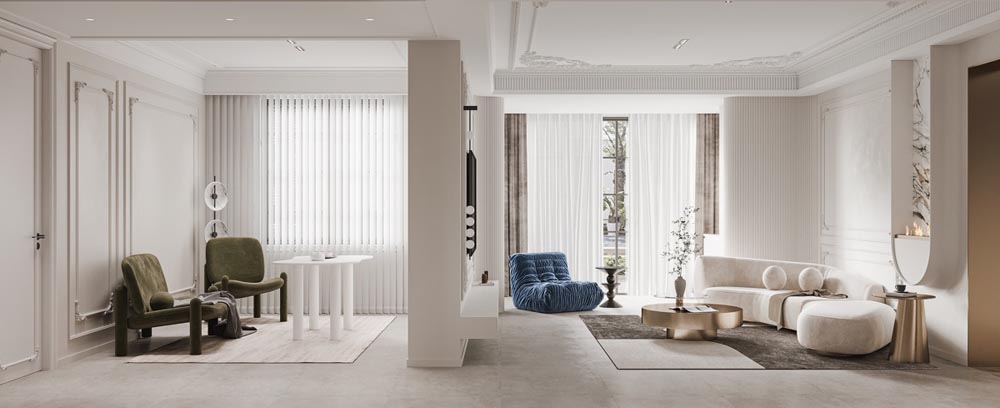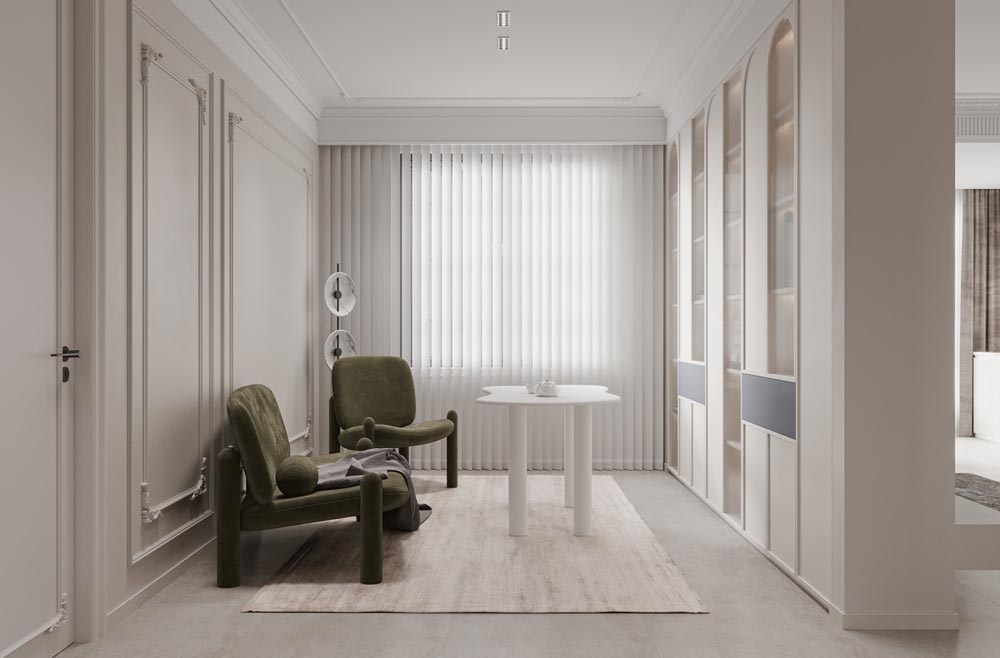 In the bedroom, a yellow ochre headboard makes a warm focal point. A modern rug lays down bold pattern.