Project name: Hangzhou Boee • Hufeng Courtyard Model Villa
Location: Xianghu Lake National Tourist Resort, Hangzhou, China
Interior design firm: GFD Interior Designs
Project area: 253 m2
Main materials: marble, oak wood flooring, bronze-like stainless steel, tinted sandalwood panel, white sintered stone panel, fabric covering, glass
h/t: homeworlddesign
This poetic villa isn't like many of the other houses we featured. Located in the Hangzhou, China where has been known for fascinating landscapes and elegant lifestyles since ancient times, this villa is for those who has achieved a successful career and aspires to live a poetic life.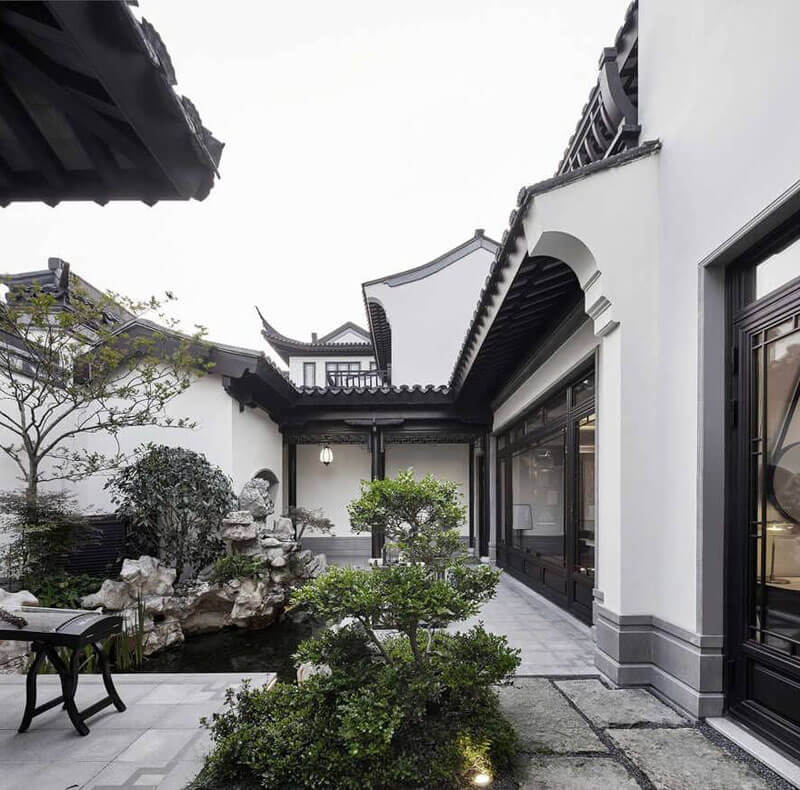 Staying away from the hustle and bustle of the world, getting close to nature, living with the family and occasionally gathering with friends and relatives, this model villa brings in elements of mountain, lake and cloud, and showcases a serene, elegant ambience.
The delicate white marble wall that presents a vivid view of mountain and lake, the marble floorings characterized by water wave-like grain, as well as the matte tinted sandalwood panels, together create a modern "landscape painting" in the living room.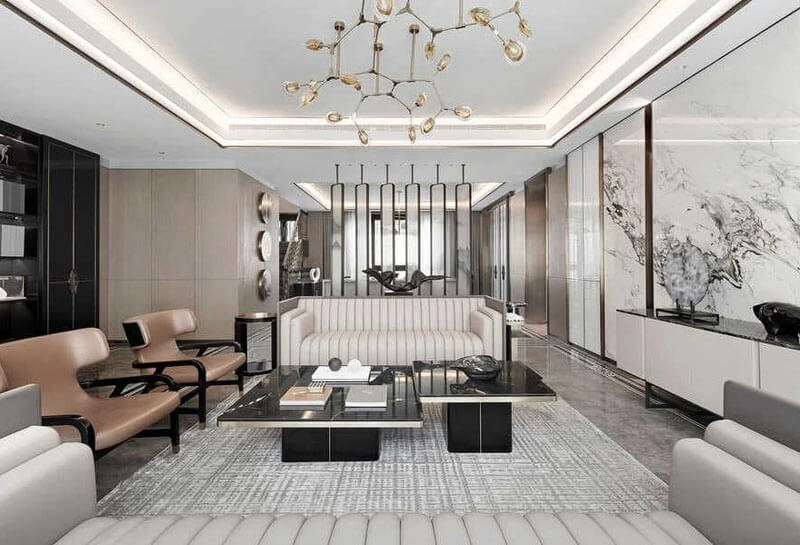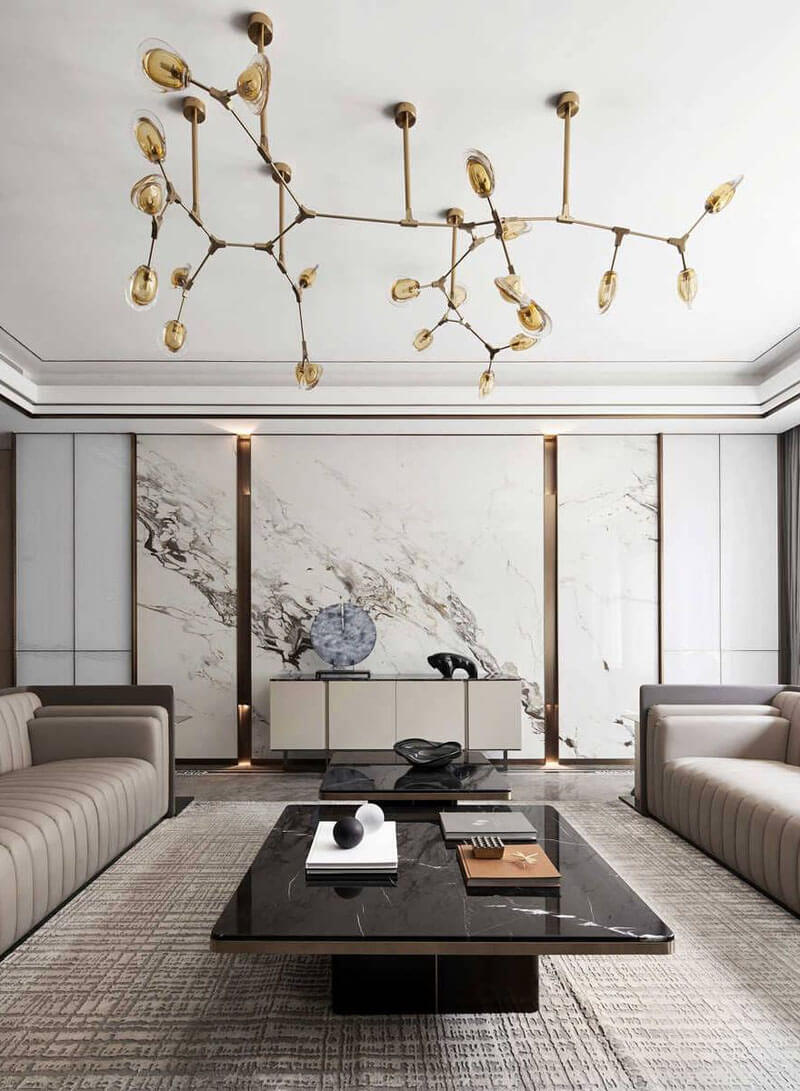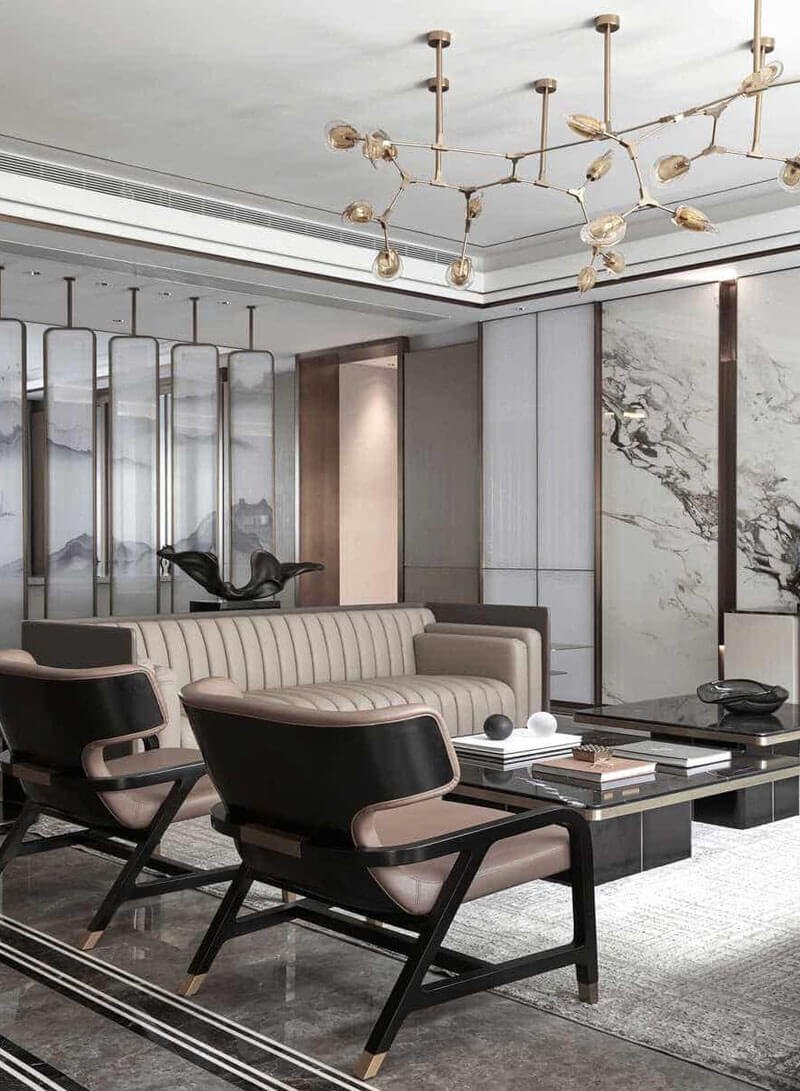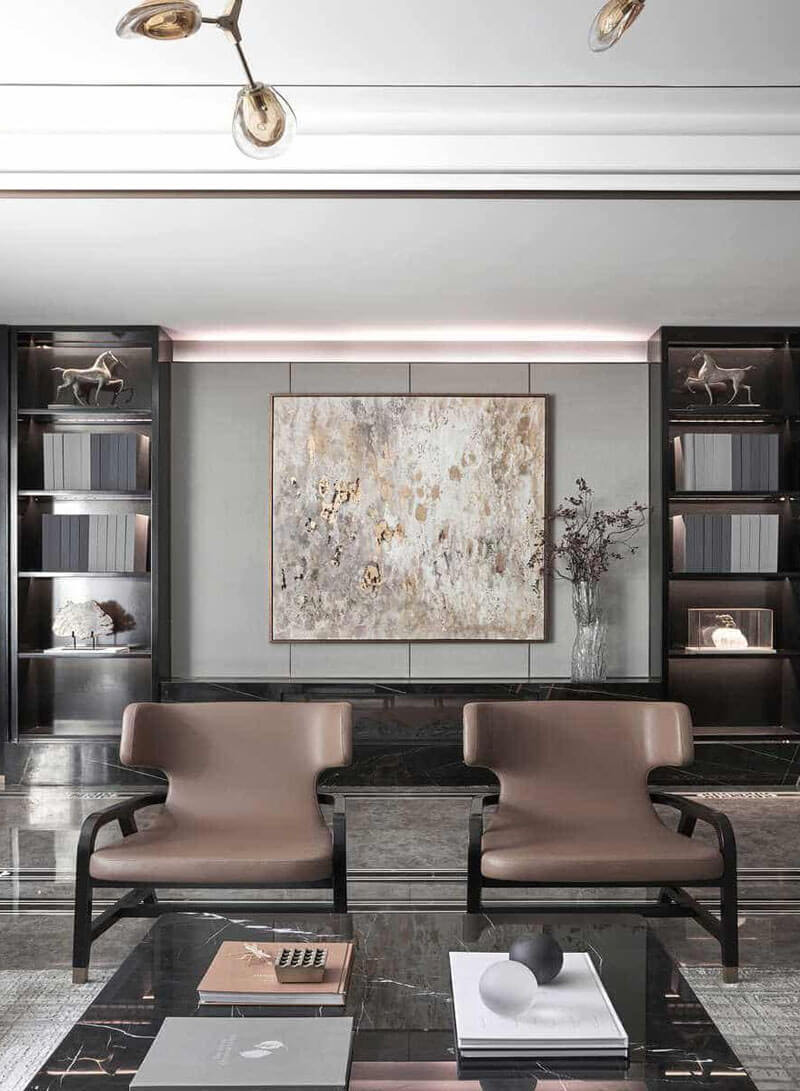 Six artistic glass screens erect in the space, to separate the living room and dining area. Together, they showcase an enchanting view composed of rolling mountains of different shades, misty clouds and a small boat, thereby adding poetry to the space.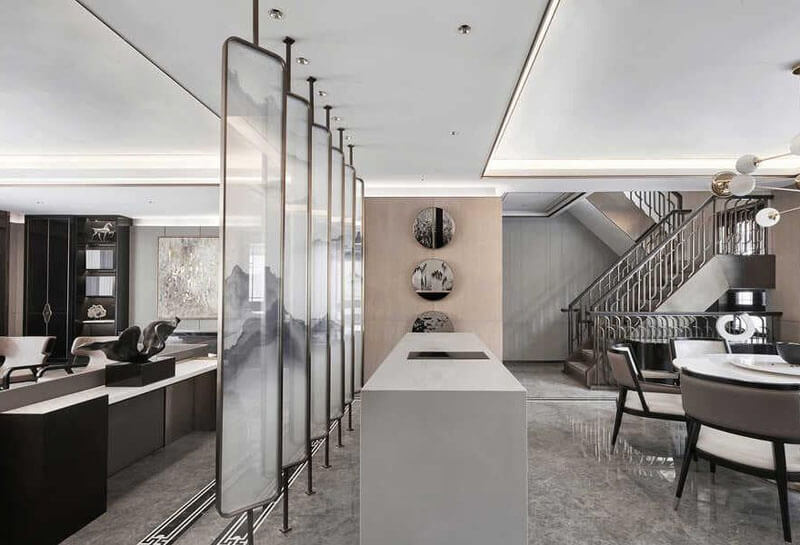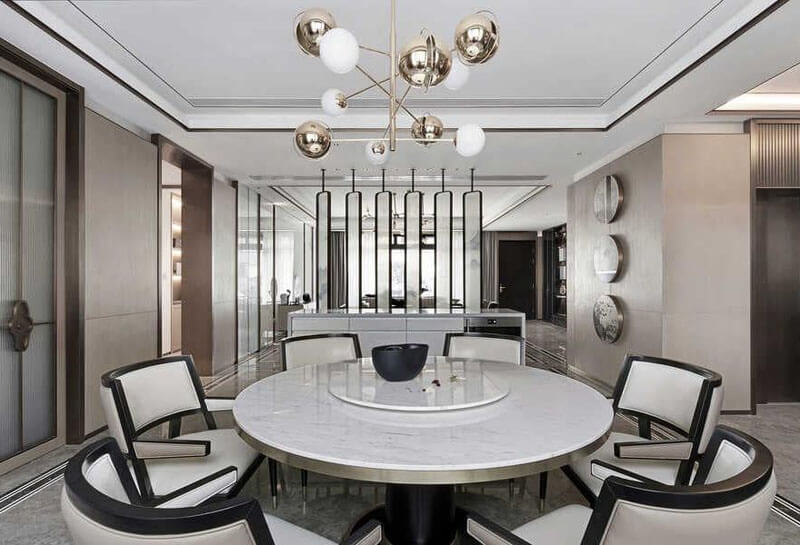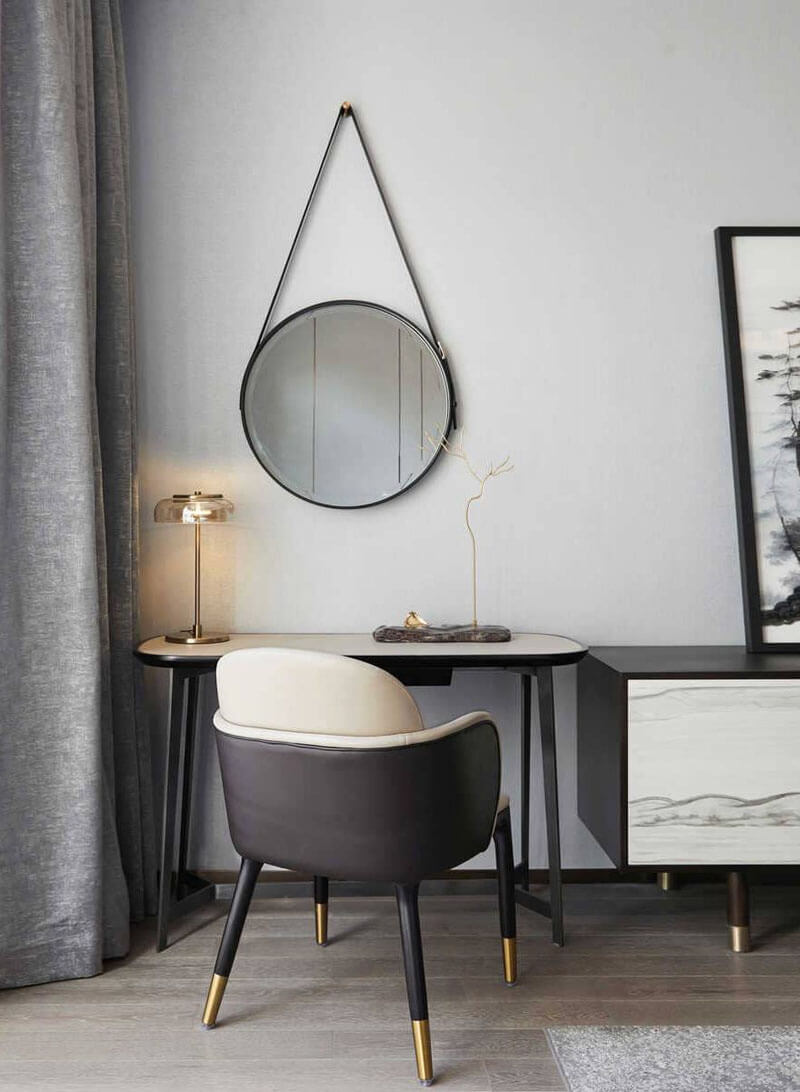 For the convenience of the seniors, the elders' room is set at the inner area on 1F, adjacent to the courtyard. Its floor is finished with oak wood boards with clear grain, generating a comfortable and elegant atmosphere. The headboard and its backdrop wall are covered with fabric and leather, which are soft and comfortable.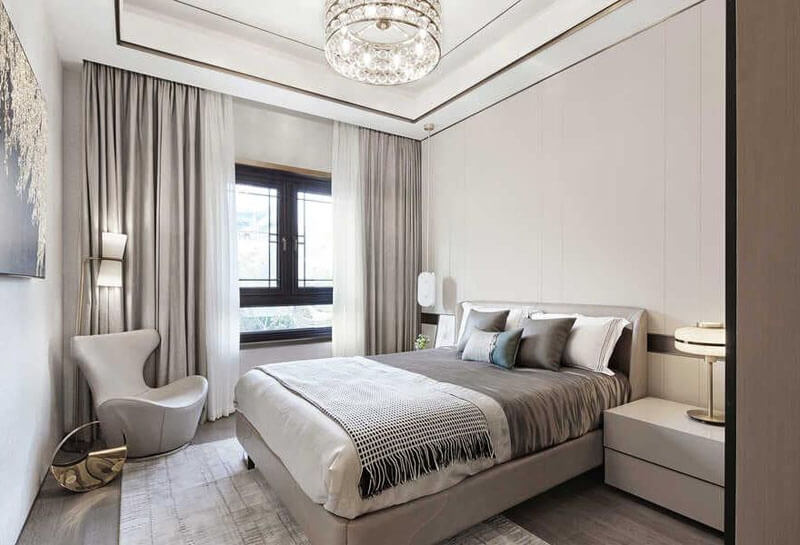 The master bedroom is elegant, calming and peaceful. A sofa is set beside the bed, enabling the occupants to sit down to enjoy a cup of tea, read a book or shake off pressure temporarily. The doors of the small cabinet are made of snow-white sintered stone panels, showing purity and enhancing the spatial ambience.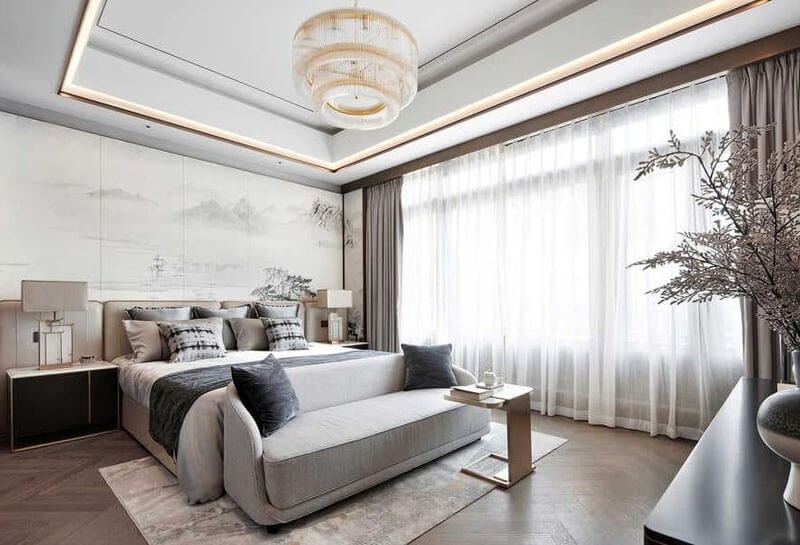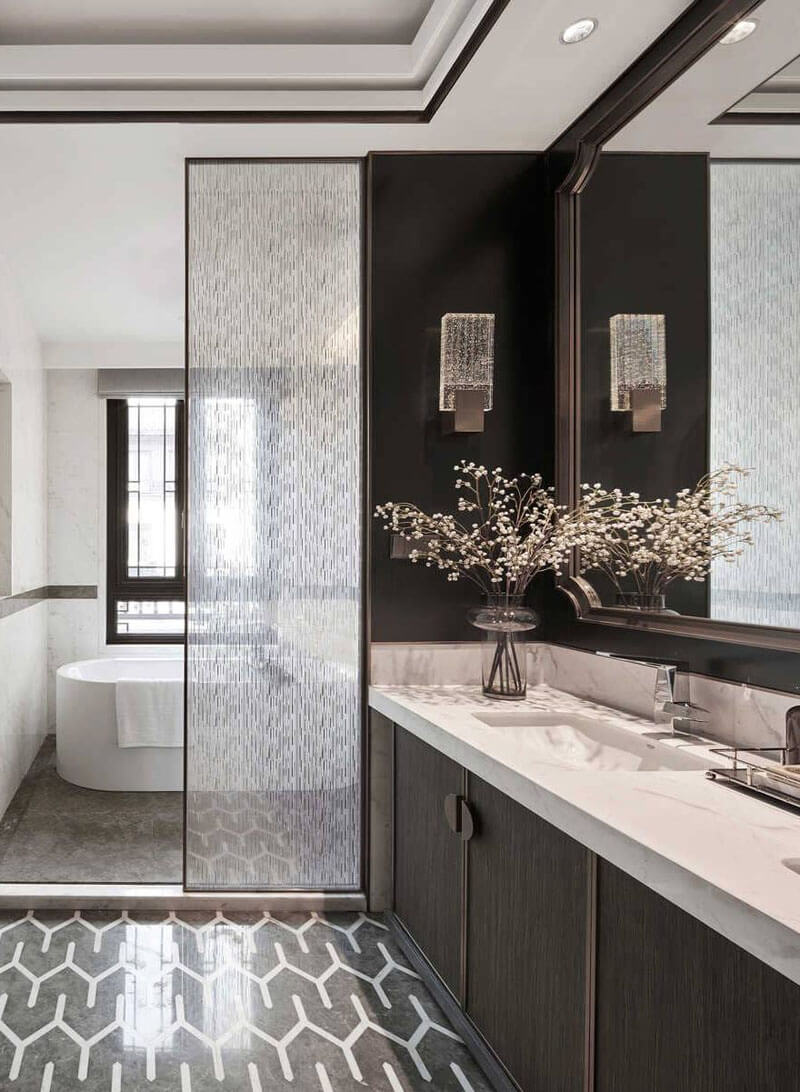 Every kid is full of curiosity. The boy's room was designed into a universe-like space. The planet-shaped pendent lamps, the backdrop wall featuring shinning stars, the cartoon that depicts an astronaut who is taking a rest on the sofa, and the toy sitting on the glass box, together produce an ambience full of imagination. This space enables the boy's imagination to roam freely, which is maybe the best gift from the parents.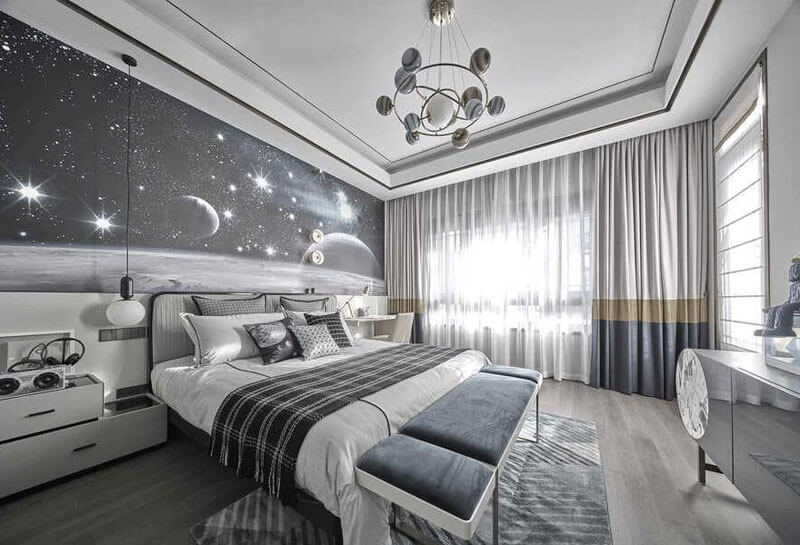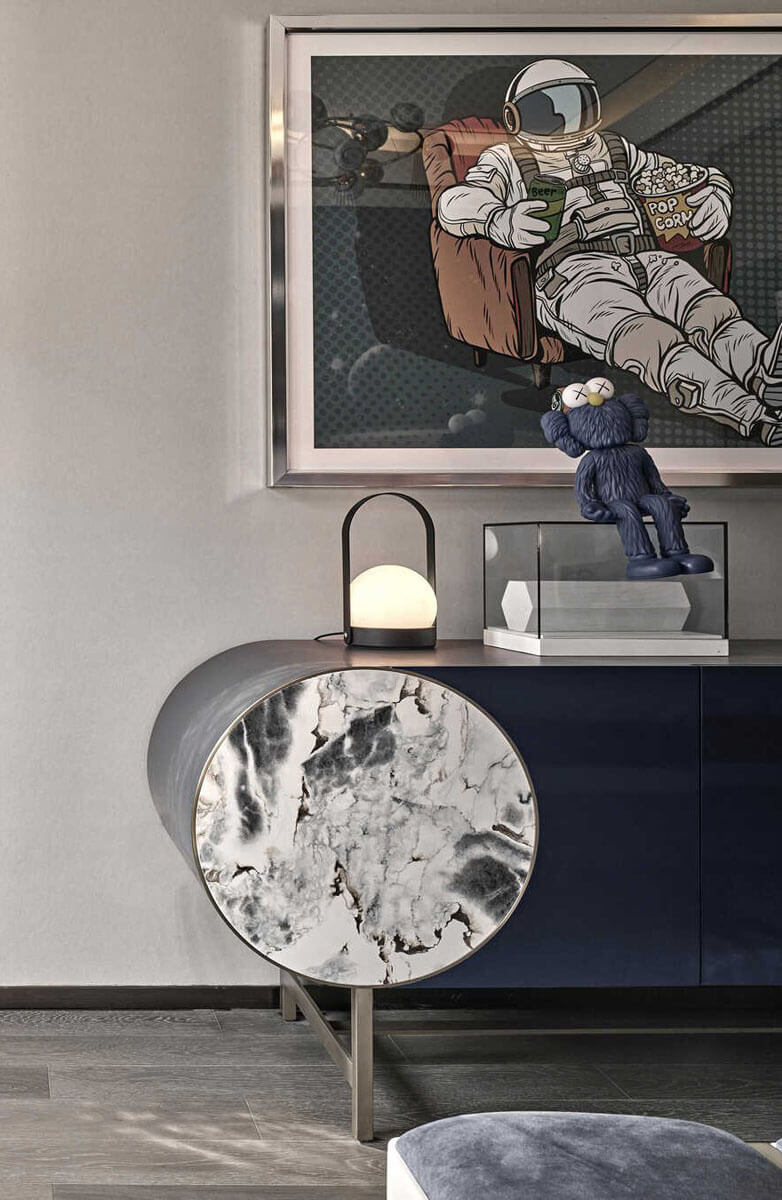 The area beside the counter is playful and fun. The neat strip lights and the model paintings on the wall complement each other, showcasing a futuristic feeling. Kids can transform their infinite imagination into physical items at the model-making desk. The sofa area opposite to the desk offers a cozy atmosphere to read, play chess or relax.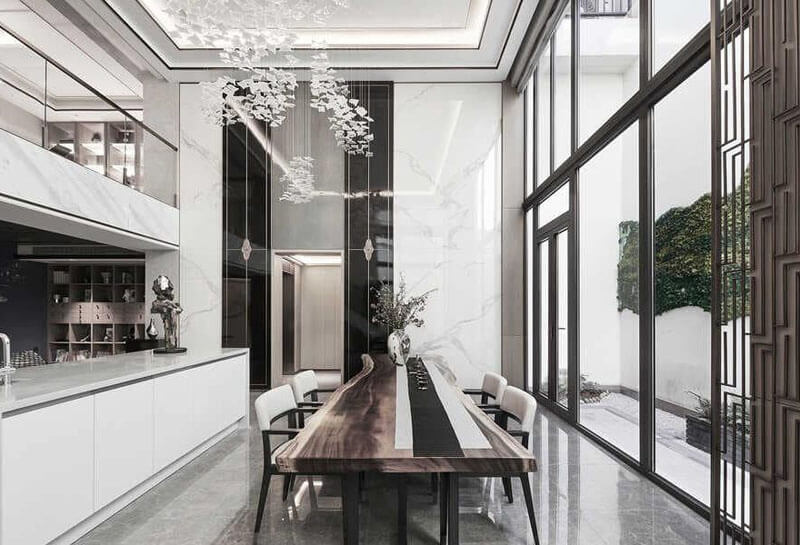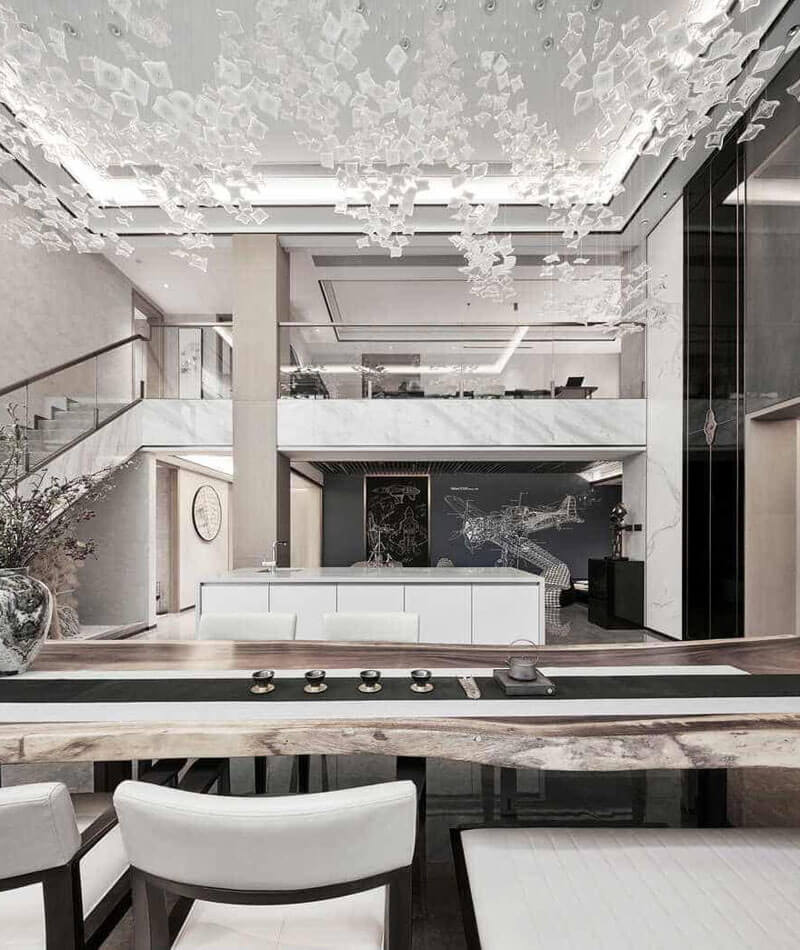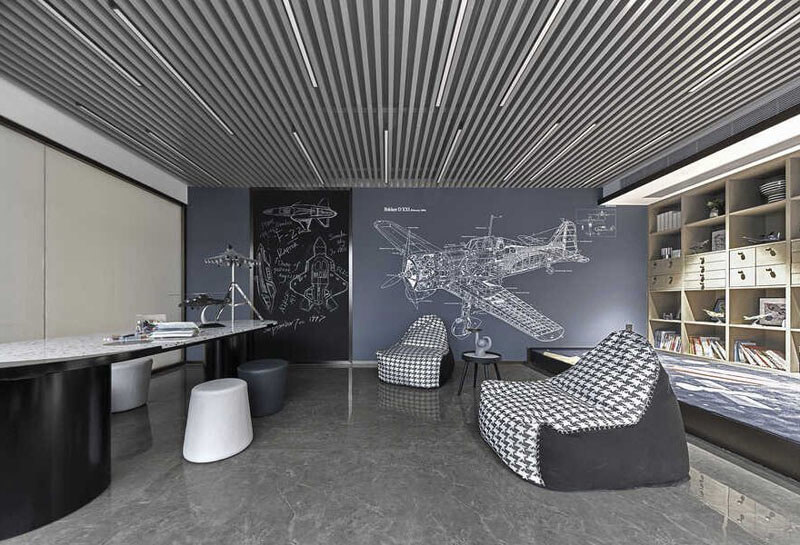 In short, the Hufeng Courtyard Model Villa showcases a modern Chinese-style dwelling, which incorporates mountain and water elements to interpret an elegant and poetic lifestyle.