To live comfortable and stylish life in a small apartment, you have to stay creative. We have featured many compact home designs which create big feel with limited space and today we will show you another successful example.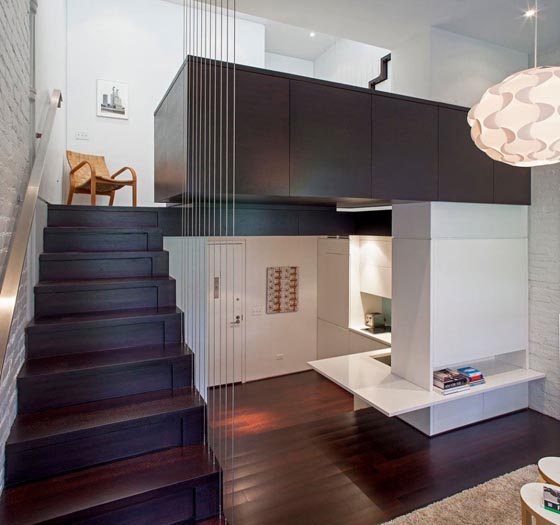 Located at Manhattan's Upper West Side, the footprint was a tiny 425 square feet, but the space stretched vertically for approximately 25 feet. To maximize the space usage, every inch of this minuscule-sized apartment ended up having multiple functions.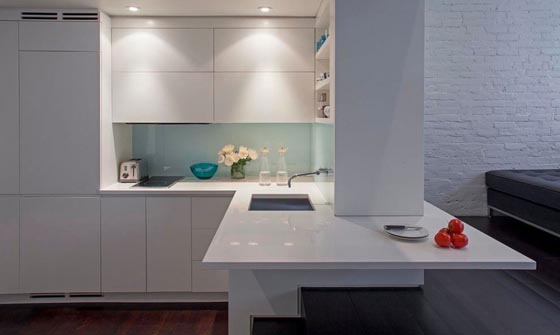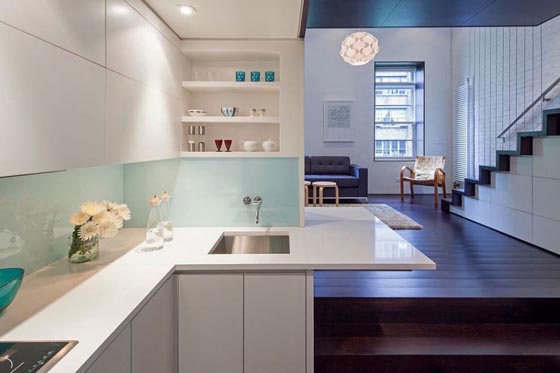 Stairs are not merely for circulation through the apartment, but feature built-in storage cabinetry and drawers below. The main bath and shower, in fact, are also built below the primary staircase. The kitchen featured fully concealed appliances, flip up high storage units for easy access, and a counter-top that wraps into the main living space, becoming a virtual "hearth" with built-in entertainment system.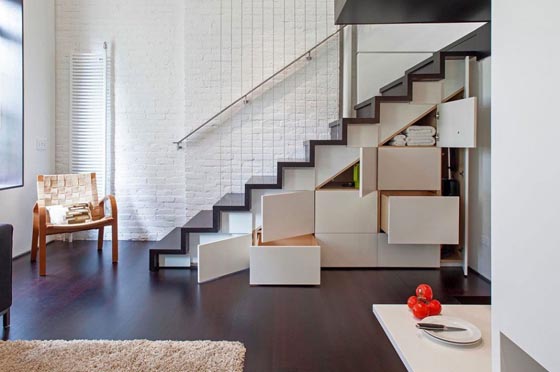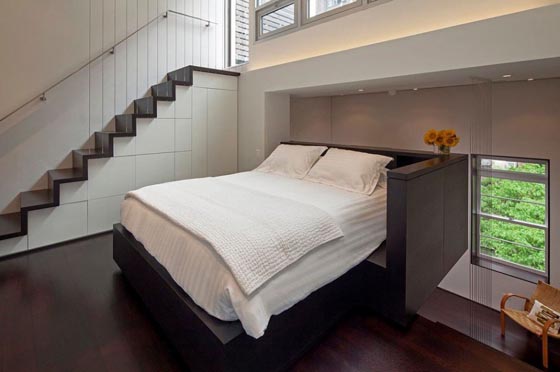 It looks pretty open and spacious in the photos, with limited furniture. However, there are no formal dinning area and place for TV / computer. And it is pretty inconvenience to have bathroom downstairs and bedroom upstairs, if there is only one bathroom in this apartment. Hope there is anther small bathroom upstairs, otherwise, it will be a nightmare.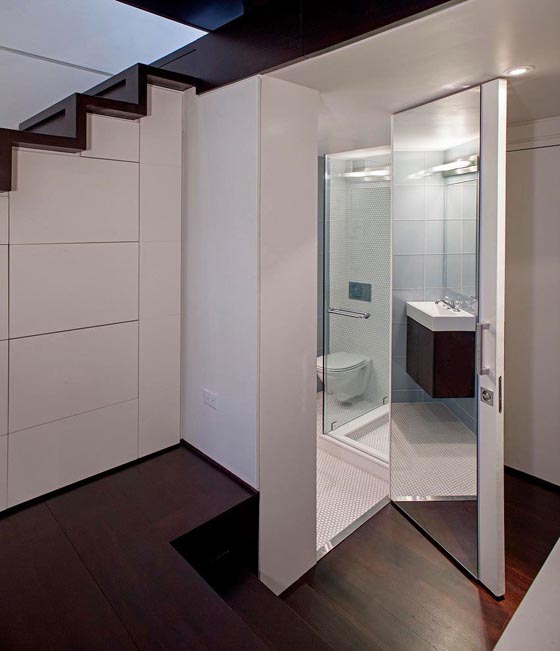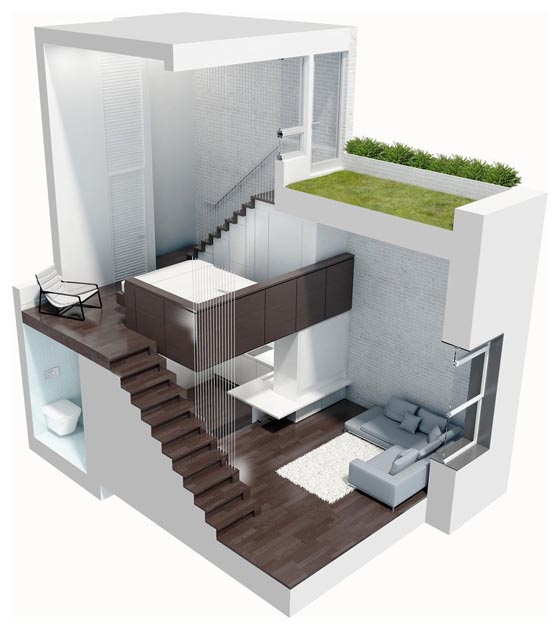 via: freshome