No one really like bombs, actually, everyone tries to avoid bomb as long as they can. But is there anyway to get bomb in a good way? Some designers use bomb shape to warn people the danger of violence; and some designers just want to blow people away with their bomb shapes product. Here we have 8 Interesting Bomb Inspired Designs, they don't really need to be in bomb shape, but it is pretty cool to have something like that.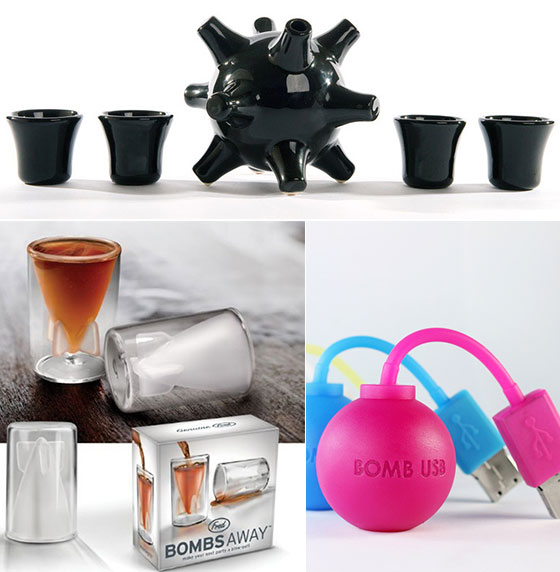 We are a participant in the Amazon Services LLC Associates Program, an affiliate advertising program designed to provide a means for us to earn fees by linking to Amazon.com and affiliated sites.
1. Floating Bomb Coat Rack [via: yankodesign]
Hirosima (sic) combines the magical wonder that is the "Red Balloon" to prop up a weapon the forever changed history. Put your esoteric thinking caps on. The balloon keeps the bomb from landing, therefor preventing devastation. The bomb is turned into a mundane utilitarian object by becoming a coat rack, essentially castrating it of its original intent.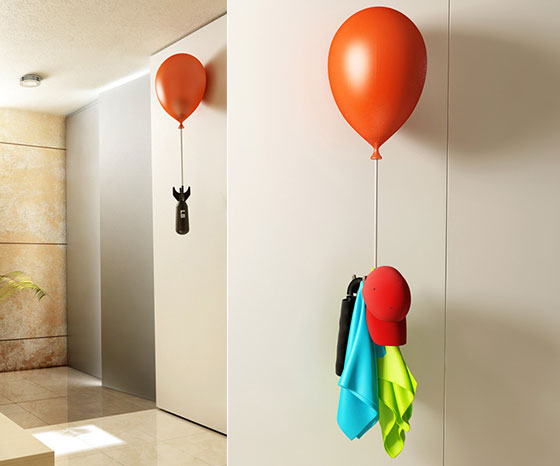 2. Get Bombed Shot Glass Set [buy on amazon]
Want to get bombed at a party, but in a good way? Just unleash these re-loadable cool new Bombs Away Shot Glasses. Yep, these ceramic shot glasses are shaped like classic explosives including a grenade, a sea mine, and an old-fashioned cartoon bomb with a lit fuse.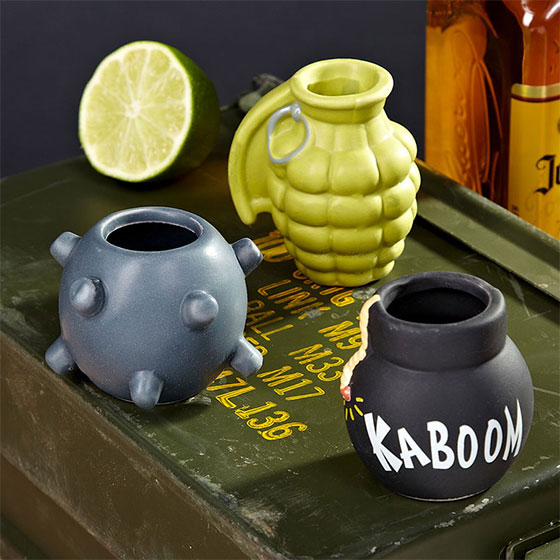 3. Bombs Away 1-1/2-ounce Shot Glasses [buy on amazon]
Set of 2 shot glasses measuring 2 by 2 by 3 inches and holding 1-1/2 ounces each
Durable double-walled borosilicate glass construction; compact, cylindrical profiles
Frosted, bomb-shaped inner compartments whimsically showcase contents
Smoothly rounded rims ensure easy dispensing; hand-wash for best results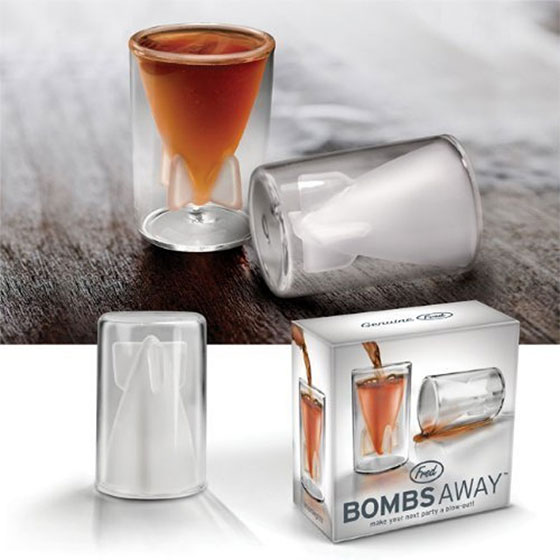 4. AdHoc Spice Infuser Spice Bomb [buy on amazon]
Spice Bomb enables easy seasoning, spares your fingers during and after preparation and keeps them clean. All you need to do is remove the silicone from the stainless steel filter and fill it with your desired spices. You then simply hang Spice Bomb in the sauce or soup. The flexible silicone arm attaches to the rim of the pot, so Spice Bomb can easily be pulled out again.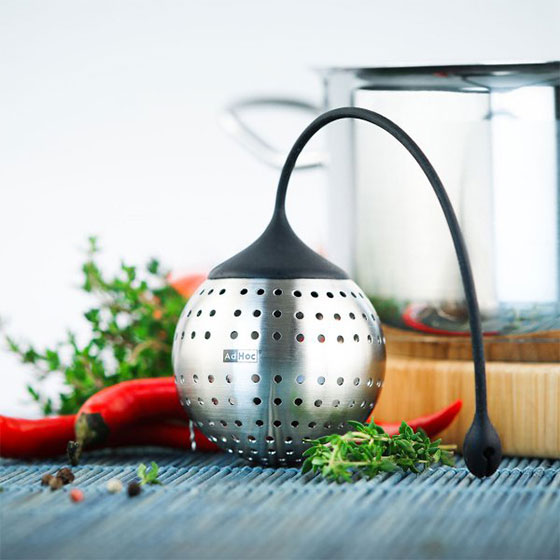 5. Flower Grenade [buy on amazon]
The Flower Grenades are packed full of wild flower seeds and a little soil. Simply hurl your weapon of mass urban-reduction onto any dull piece of land and return in a few months to possibly find a miniature Garden of Eden.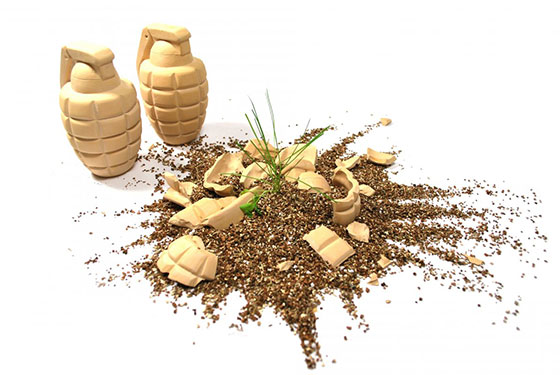 6. Bath Bomb [source]
Bath Bomb is designed by Mukomelov Aleksandr. As he described the design: "For absolutely fearless champions used to any difficulty or danger. For men stepping along the blade every day. For ones who really know the value of the words 'honor' and 'courage."

7. Bomb USB Flash Drive [buy on amazon]
This creative silicon USB flash drive was designed by Mexico City industrial designer Joel Escalona. The 4GB flash drive looks like actual bomb. As designer said "A metaphoric and conceptual object designed to be shown on a desk or a work place not so much to carry around."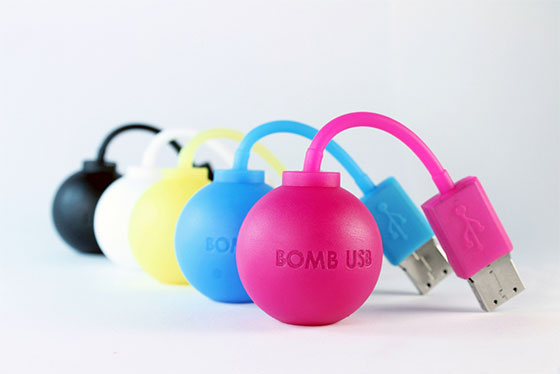 8. Sake Bomb [buy on amazon]
If you love sake, prepare to get bombed when you served it up in this explosively cool new Sake Bomb by designer Alexander Purcell. The unique design of this ceramic decanter was inspired by a combination of the Fugu Fish (Blowfish) and a WWII sea mine. Although it looks deadly, you can safely remove the four included shot glasses resting on the spikes and pour the sake or any other beverage out from the top spike without detonation.