Area Rug is pretty common home decoration, and we have featured some quite cool rugs before. But when I came across the 3D Optical Illusion Area Rug (the first one), I started to wonder, why someone want to use such kind of rug. Then I started to do a quick search and find these type of rugs are actually a thing and there are many different patterns. Of course, all these pattern created the same effect – optical illusion. And for me, dizzying.
Basically, this type of area rug uses an illusion away and black and white plaid design, making you feel like you are in a black hole. Like it or not, this will be an eye-catching design decoration in your home. and your friends and guests will remember it, although I am not sure how much they will enjoy to sit around the "hole".
Anyway, this is still quite unique and if it happens to be your cup of tea, below are some designs I found online.
1. 3D Plaid Round Rugs [buy on amazon]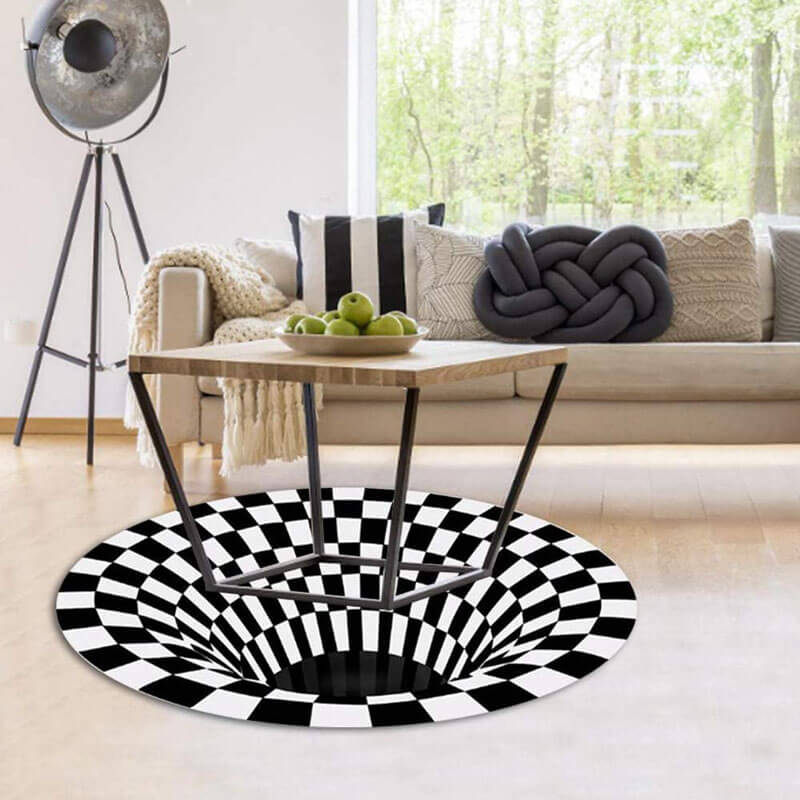 2. 3D Optical Illusion Spiral Carpet [buy on amazon]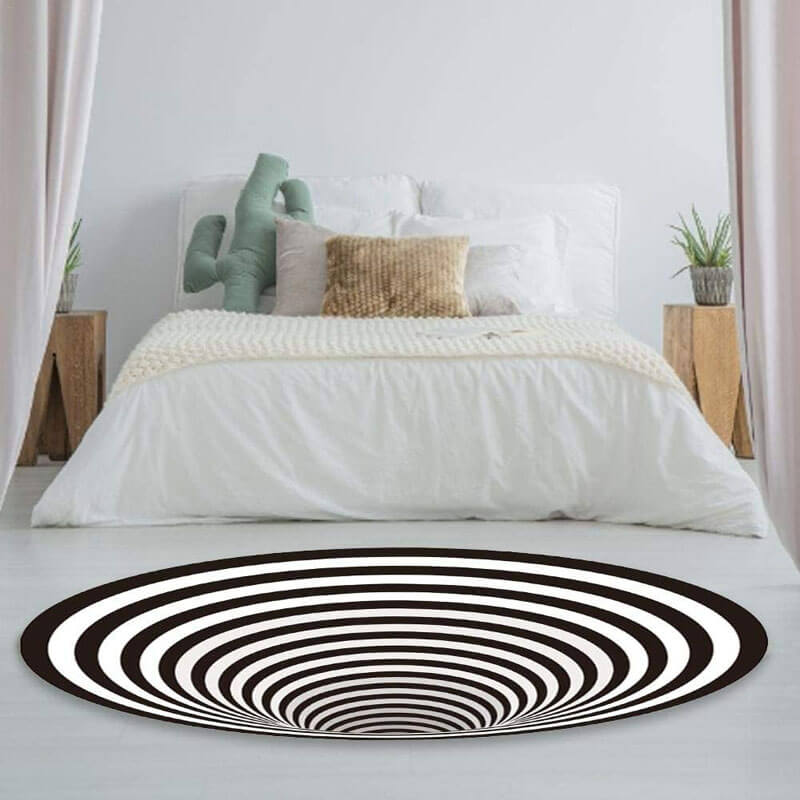 3. Plaid Velvet Soft Circle Carpets [buy on amazon]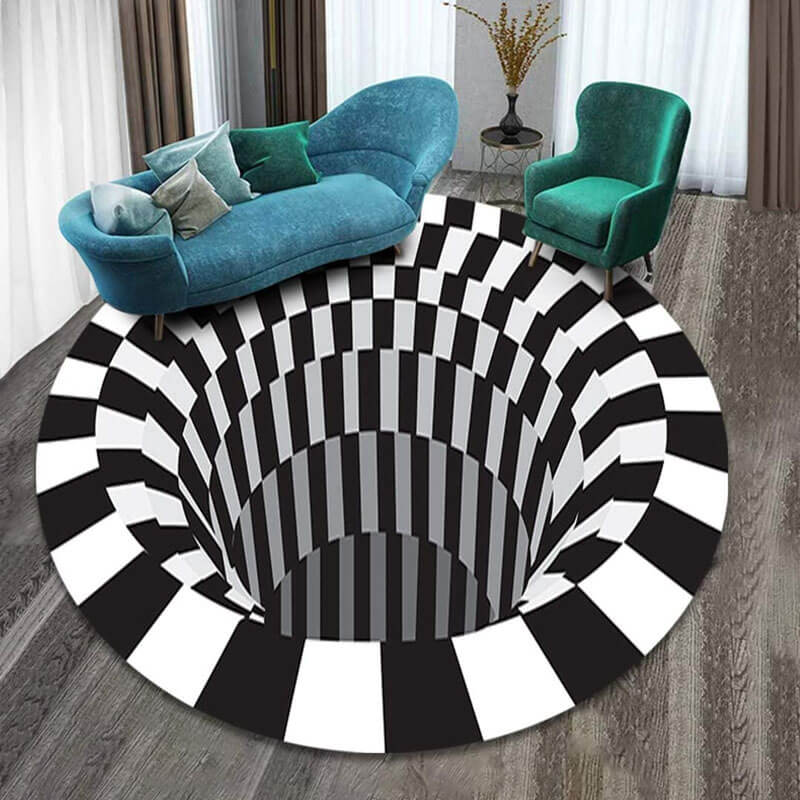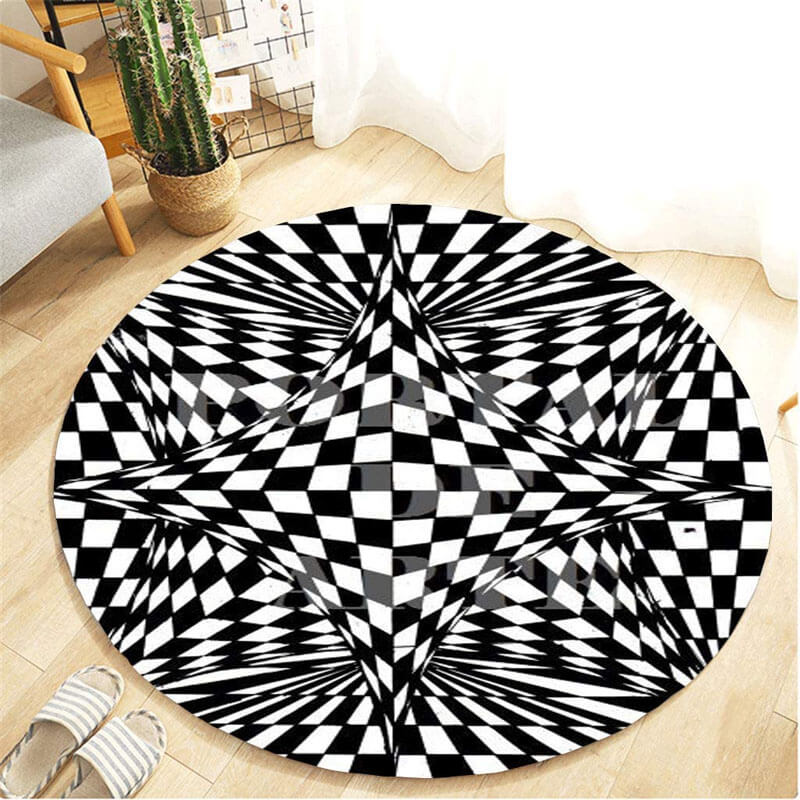 4. 3D Velvet Square Carpet [buy on amazon]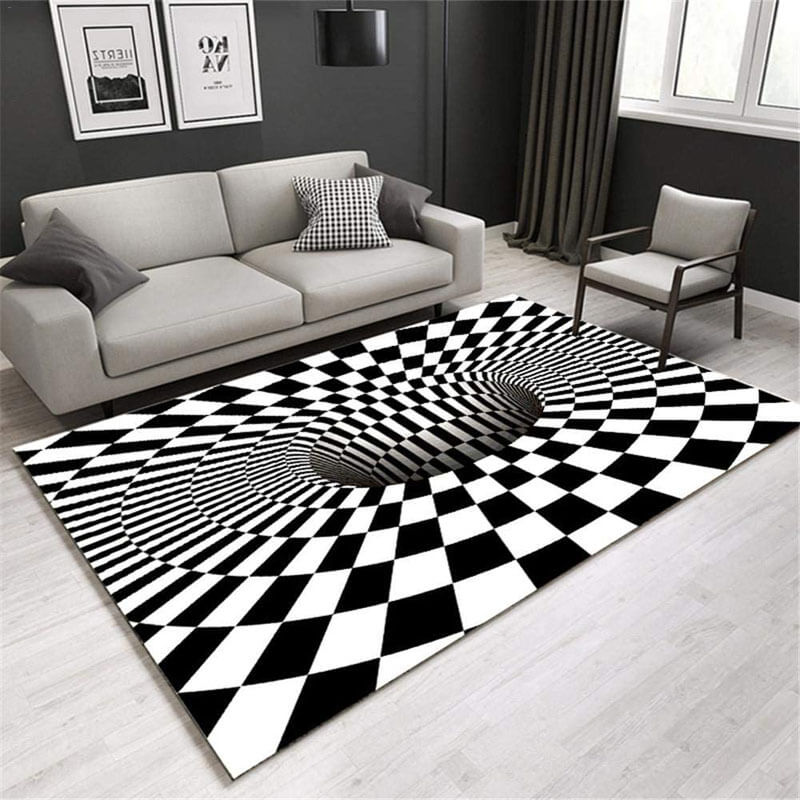 We are a participant in the Amazon Services LLC Associates Program, an affiliate advertising program designed to provide a means for us to earn fees by linking to Amazon.com and affiliated sites. Please read our disclosure for more info.