Taipei, as same as these large Asian cities, is known as its high density of population and limited living space. We have been featured many micro apartment designs from these areas for this reason since people keep looking for a way to live more comfortably within limited space.
This apartment from Taipei (in Taiwan) is fairly small (at only 17.6 square meters), which is used to be a piano studio. But luckily, it has a 3.4 meters high ceiling which is not a lot but enough to allow a mezzanine level.
Redesigned by studio A Little Design, the architect managed to come up with a wonderful plan and maximize the living space as much as possible for the home owner. The sofa can be used as a single bed, allowing the owner to welcome overnight guests. And cross the sofa, there is a built-in shoe cabinet and a fold-down desk. Although seeing a washing machine in the kitchen is not ideal, but it is better than having nothing. The mezzanine floor is super minimalist, with nothing more than a mattress and a wall-mounted sconce.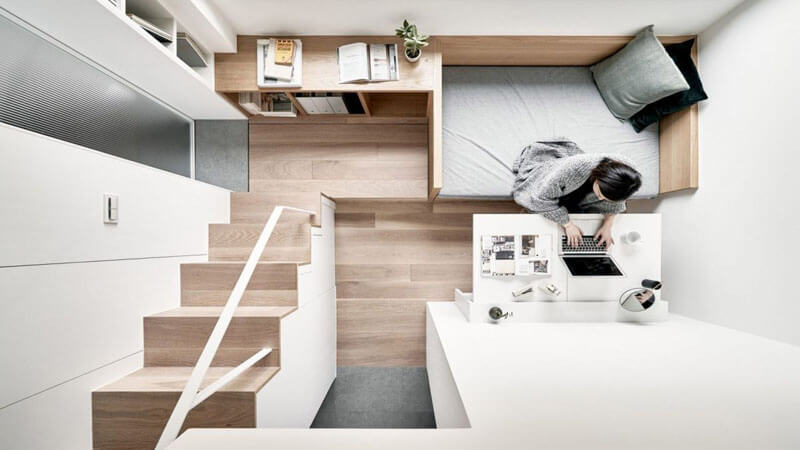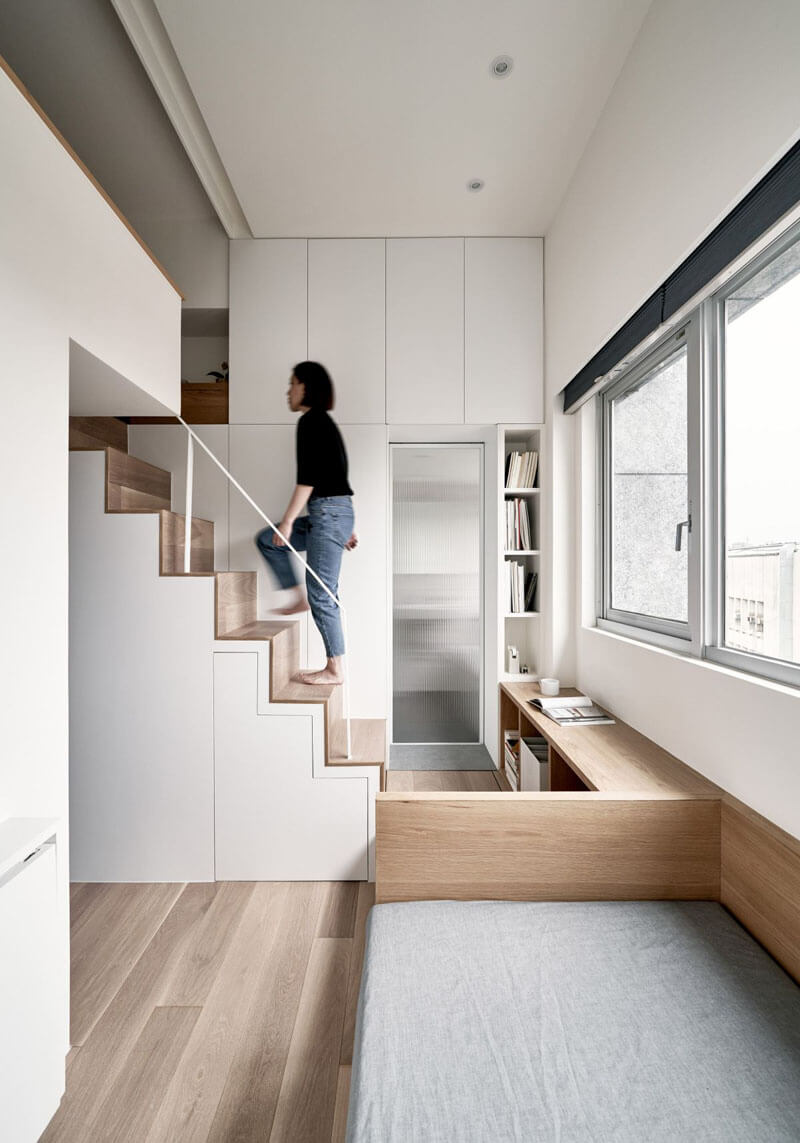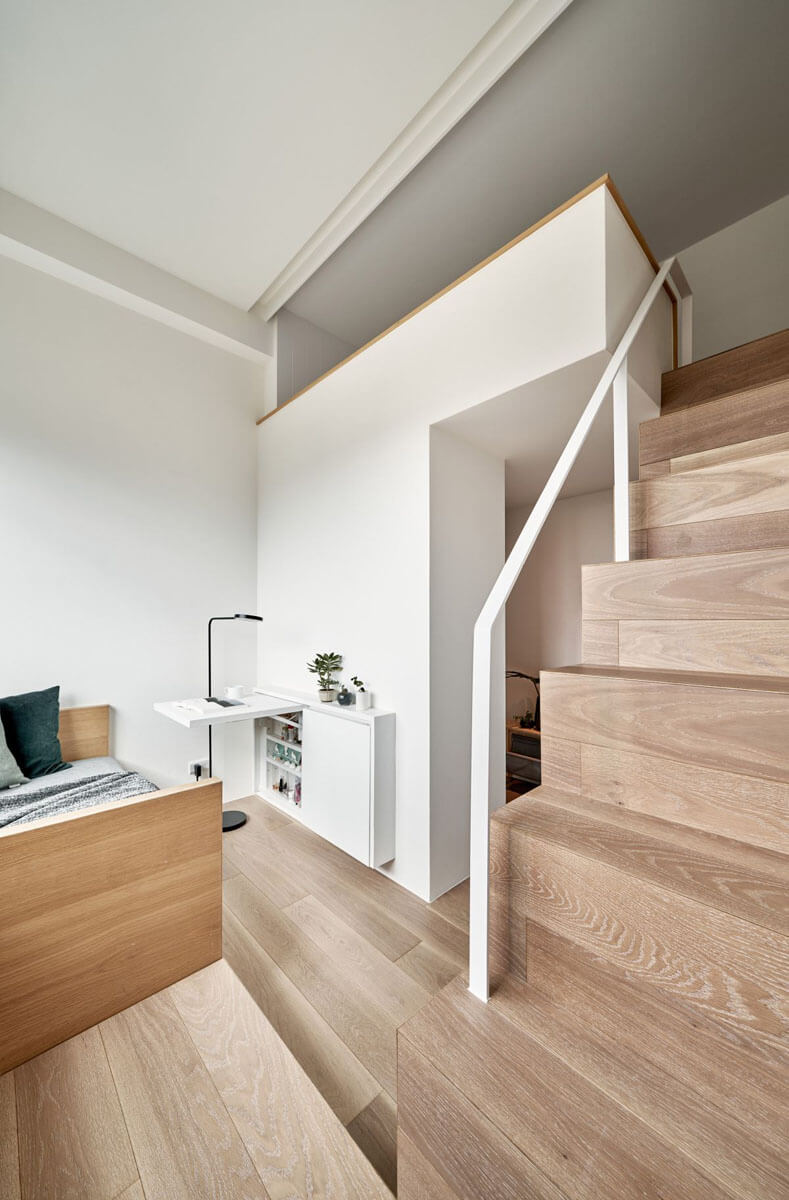 Overall, white is the primary color used in all the spaces, often complemented by light grey surfaces to help visually increase the site. Light and mirror are clearly used to make the room brighter and more spacious. You probably can't have a party there but the space is cozy and fully equipped for a single person.