Have you always desired to construct a unique home of your own but weren't sure where to begin? Creating your ideal dream home isn't as difficult as it may appear at first, particularly if you bear these 5 pointers in mind as you go.
Evaluate your lifestyle
It's common to follow the latest fashions without question, whether or not they suit your way of life. In other words, ensure that your house fits your family rather than the other way around. The preferable strategy is to take into account the inhabitants of the house, including both permanent occupants and periodic or overnight visitors. Do you have grandkids to take care of? Do you have elderly parents or teenagers? Will you be bringing friends and family of all ages to the cabin to join you if you are building a summer retreat? Your approach will be impacted by these factors. You can personalize your house even before building it by considering the Truoba modern homes.
Think about movement and functionality
As you and your designer begin experimenting with the placement of different rooms, think about how your final design will operate and how your family may use each space. For instance, it is advisable to situate bedrooms apart from the house's common areas in order to prevent disturbance in sleeping regions. If your family tends to socialize in the cooking area, you would benefit from a floor plan that allows for simple circulation between the living room, kitchen, and dining space. The good flow between rooms is also made possible by this style of architecture.
Display personal photos
When you are done with building your dream home, move to decorate the space to add personal touches. Don't put off displaying personal photos. Hang a handful of your favorite pictures on the wall. This is one of the quickest and simplest ways to make a new place seem like home. Get some movable picture hanging strips to use in place of nails if you're worried about making holes in the walls before you are certain where everything will go.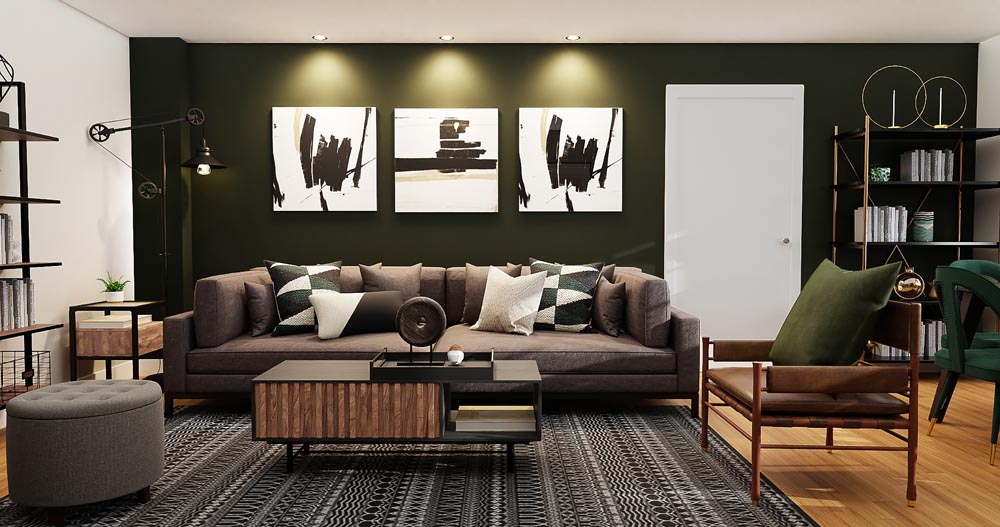 Paint a wall or two
It might be difficult to choose colors for your entire home. Just make the decision to paint one or two accent walls right now to save yourself the trouble. Adding color to your walls can make your space feel more like you and can influence the color scheme of the rest of your house.
You're ready to begin the process of creating your ideal home. Although you'll experience some setbacks and possibly spend well beyond your means, the effort will be worthwhile.
Add greenery
Treating yourself to a bouquet from your neighborhood florist or grocery store from time to time will help you remember that fresh flowers aren't only for special events. You merit it. A simple vase of flowers on the kitchen table instantly improves mood and also smells nice.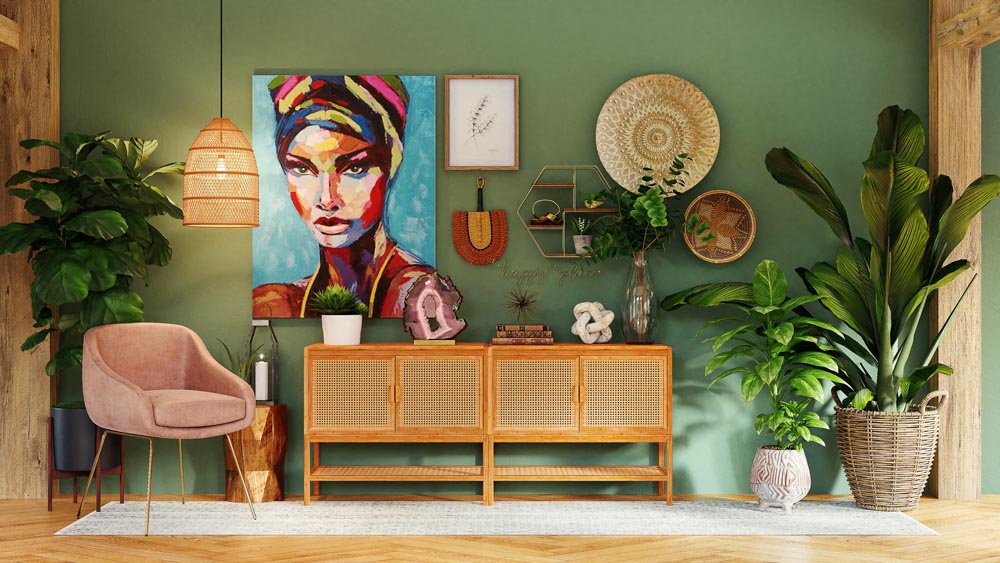 Potted plants are a fantastic longer-lasting option for those of you with a green thumb. Some are even said to purify the air. And fantastic news for those of us lacking in the plant-care department: there are plenty of low-maintenance alternatives.
Your joy and sense of tranquility depend on having a home that you can live in comfortably for the rest of your life. It's time to make it a priority.