In a fast-moving world, we should always make time to stop and enjoy our lives. In this beautiful green home (Visualizer: Dương Phan), Mother Nature are dominant in the character and harmony of these interiors, evoking a sense of tranquility and encouraging a slower pace of life at home. There is also plenty of inspiration you can get from the dinning room, living room and bedroom. Personally, I love the creative outdoor living space, and staircase design mostly. The peppering of green spaces is peacefully and cleverly integrated with these area.
Living room
Concrete living room décor builds a bold TV wall treatment. A sleek modern media unit underlines the wall mounted TV screen, whilst a stack of bookshelves build a warm wooden tower. Cognac colored living room chairs mirror one another across a cool grey living room rug. A pair of round nesting coffee tables create a contrasting couple in the center of the open plan lounge space.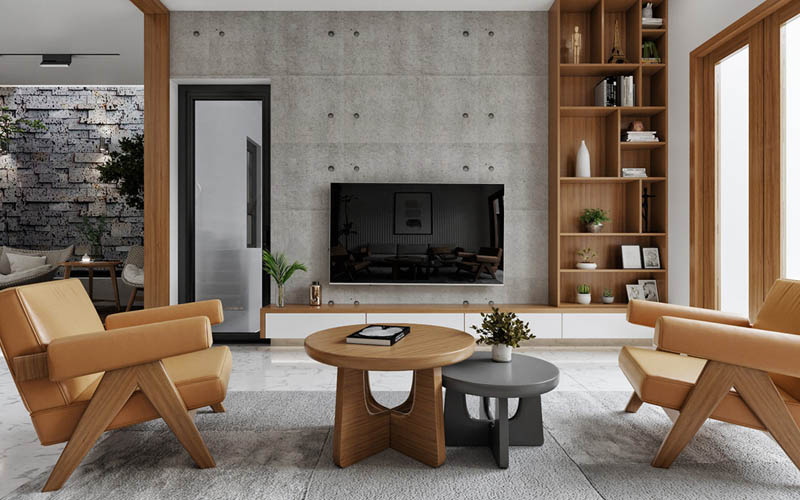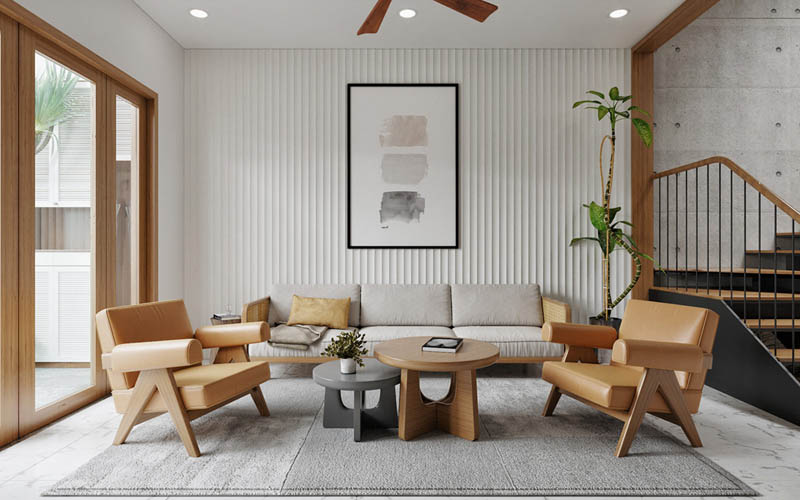 Kitchen
Instead of wood floor, white marble floor tiles flood a clean, space expanding floor treatment through the living space , home entryway and kitchen.
The dining table is integrated into the side of the kitchen island to create one streamlined piece. All the appliances are neatly integrated with cabinets.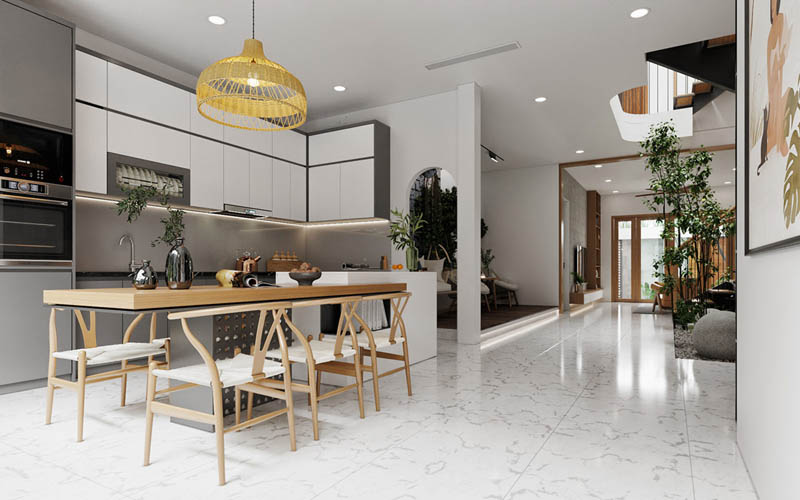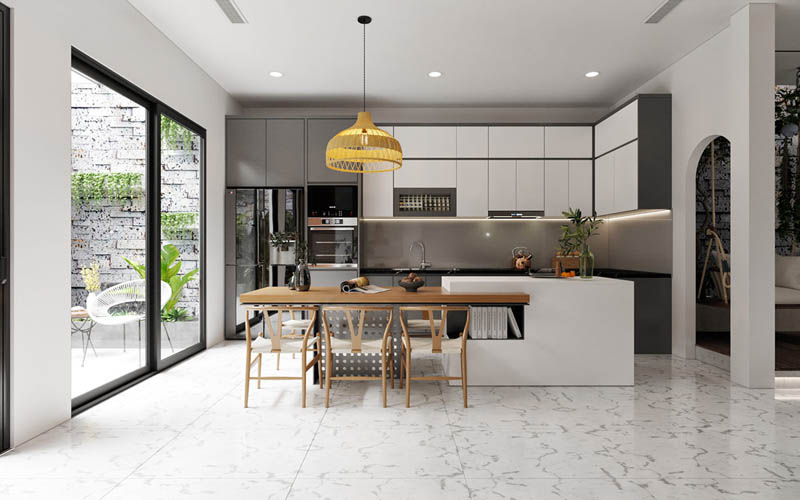 Staircase
An impressive staircase design ascends to the second floor of the home. The small indoor courtyard below the treads looks amazing. And a comfy seating area facing the small garden is a perfect space to get some rest.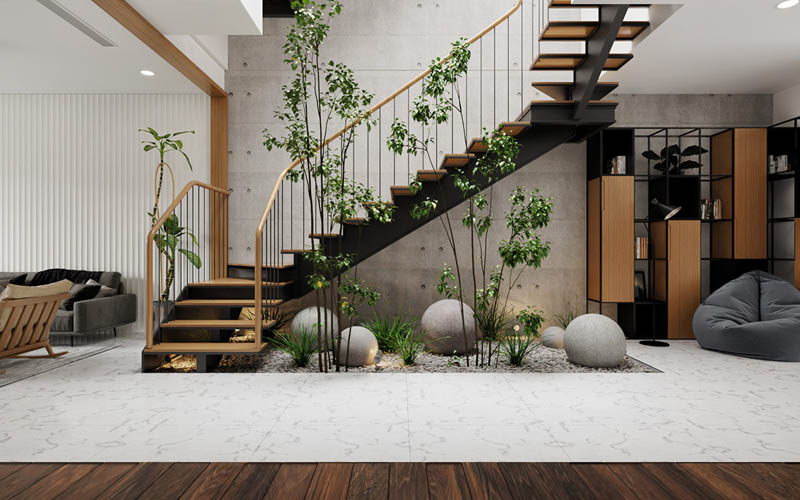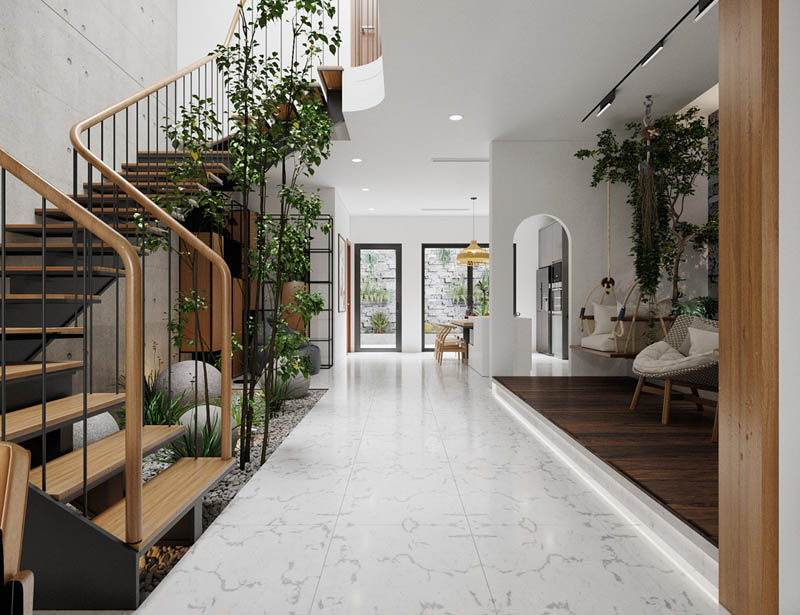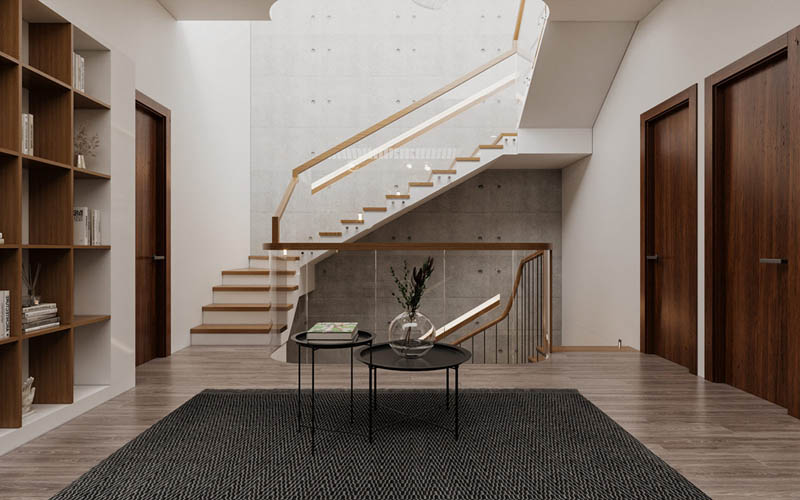 Bedroom
A twin bedroom is decorated with a sophisticated cognac and grey color scheme. A large floor lamp lights one bedside, whilst a smaller alternative illuminates the other. A narrow shelf furnishes the simple TV wall, providing a ledge for a small decorative vase and some added greenery.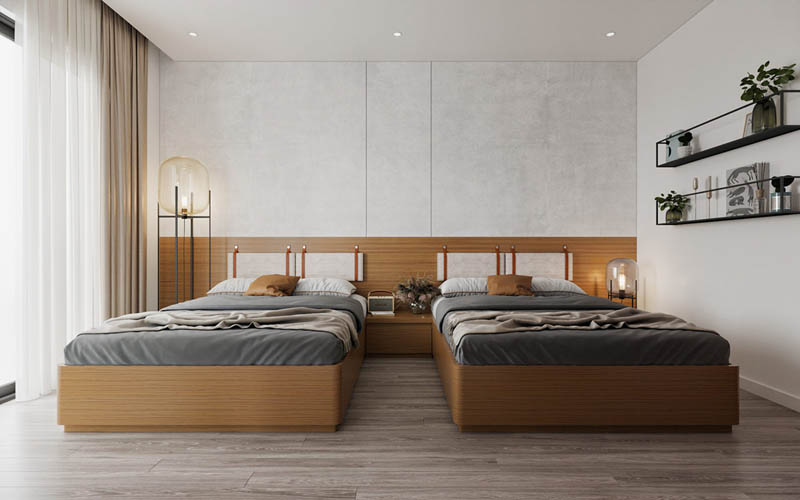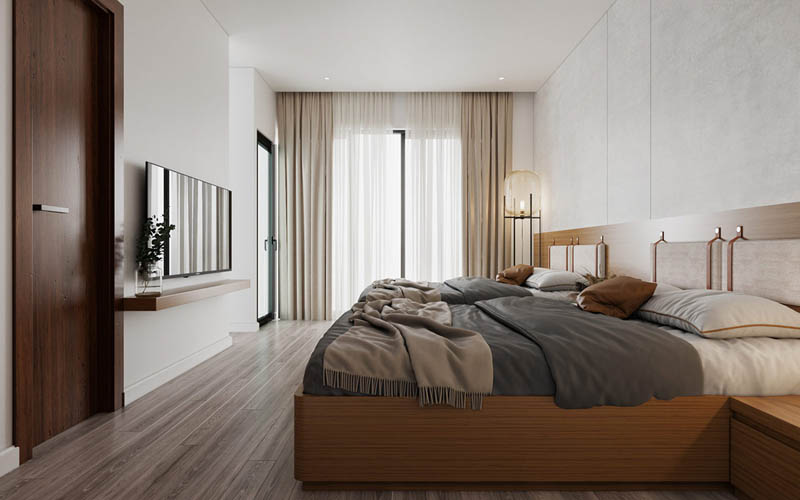 The next bedroom is a double with fully fitted furniture, which includes custom-made wardrobes, a floating desk and a window seat with storage.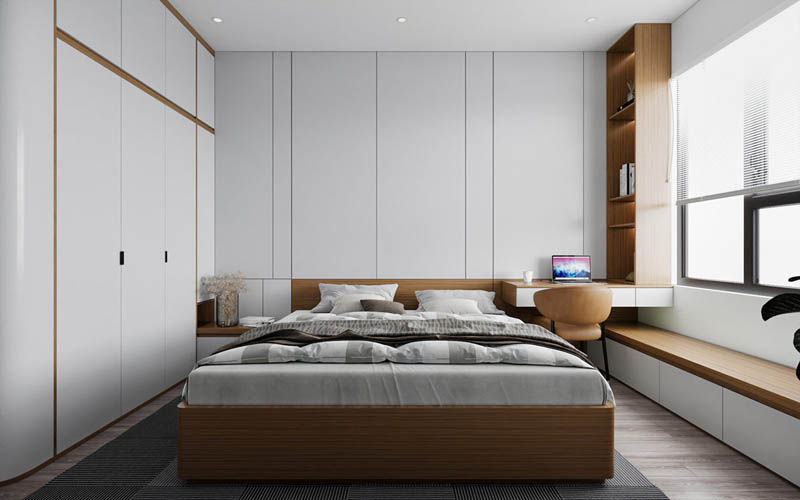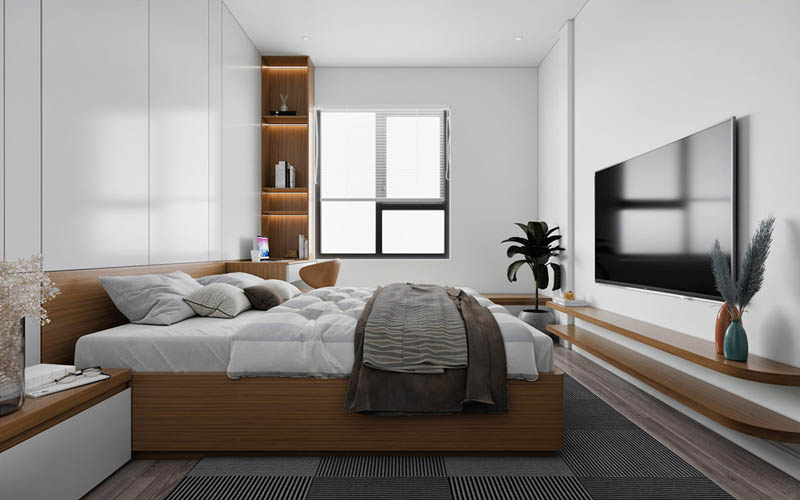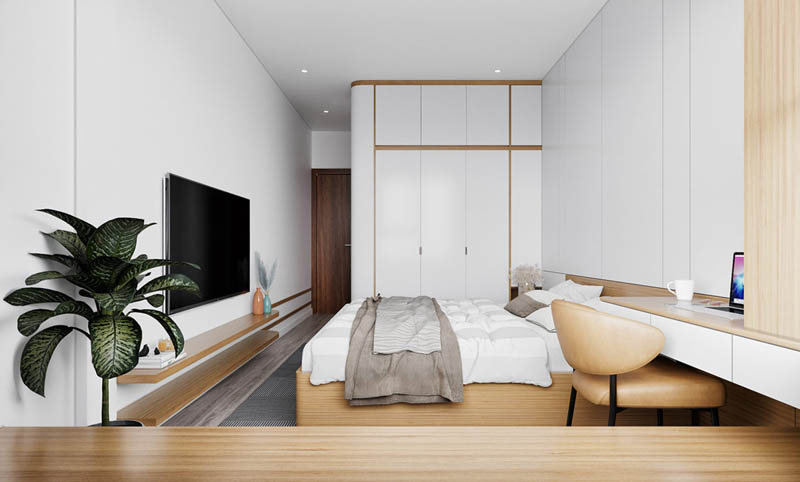 This bedroom has similar window seat with storage design. More custom-made furniture builds a pristine, taylor-made aesthetic. Illuminated bookshelves provide soft bedside lighting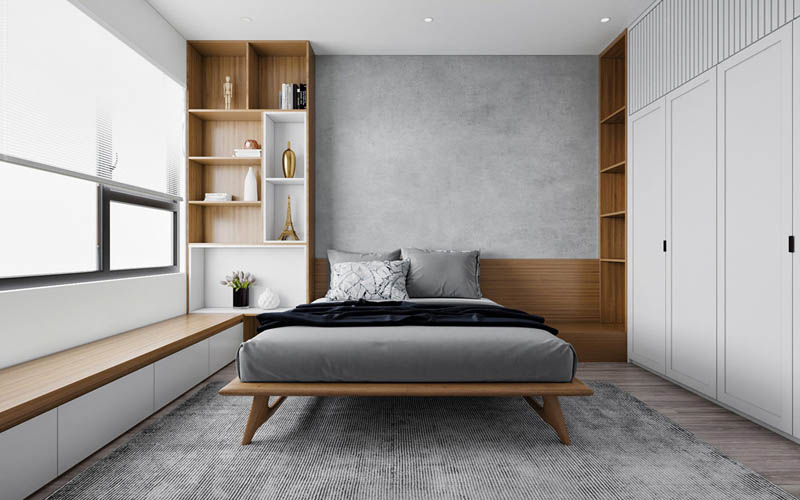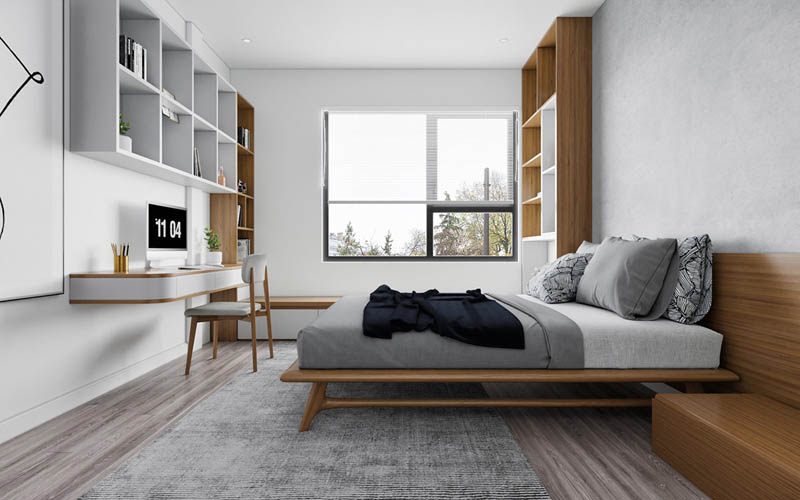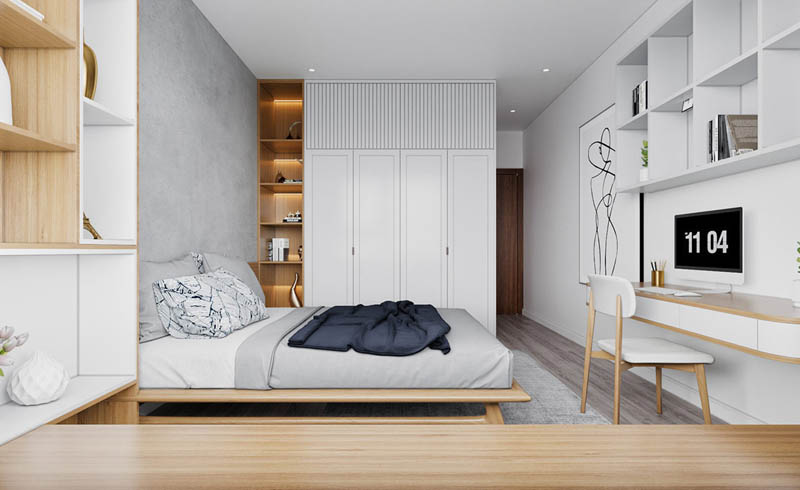 Outdoor Green Area
Outside on the narrow terrace, a koi fish pond bubbles between raised planters filled with lush shrubs. Raised planters surround the balcony too, where an outdoor dining set makes a perfect, shady spot for brunch.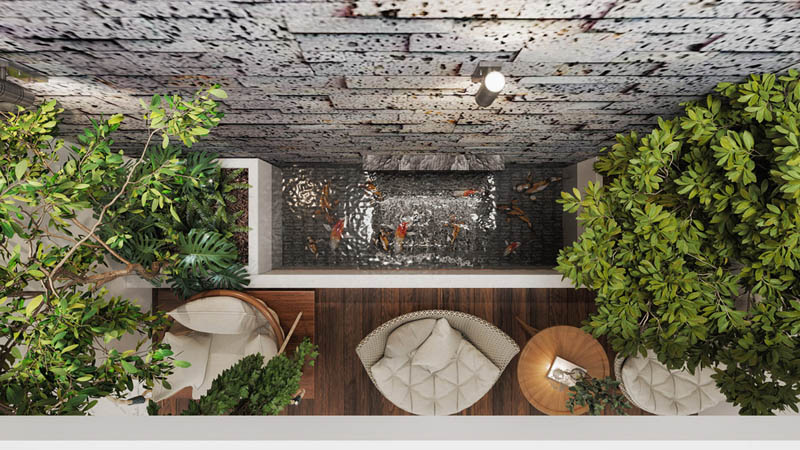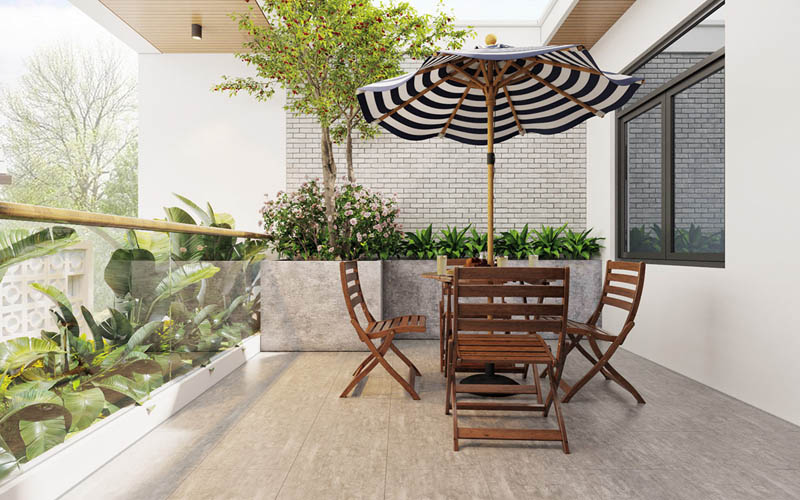 An outdoor dining table makes use of a large terrace area, as does a useful laundry zone. A raised deck has been covered over with a plant-strewn pergola for shade.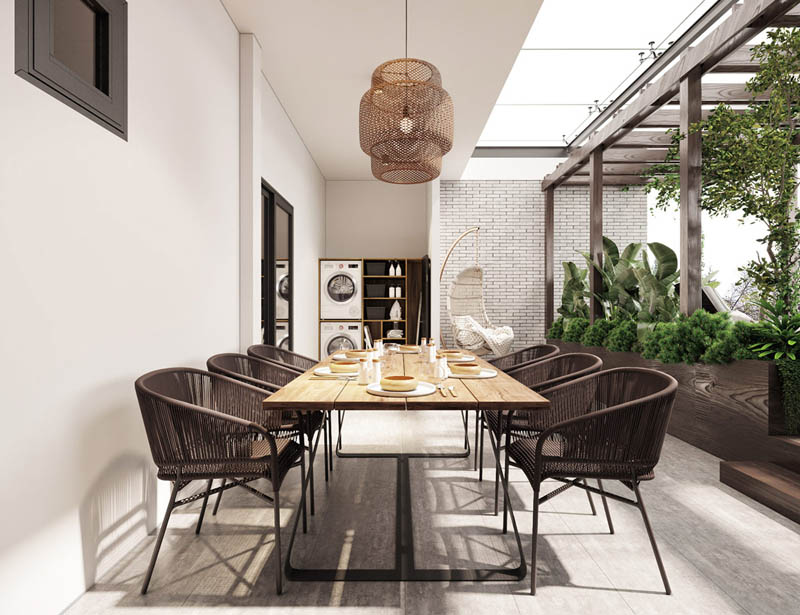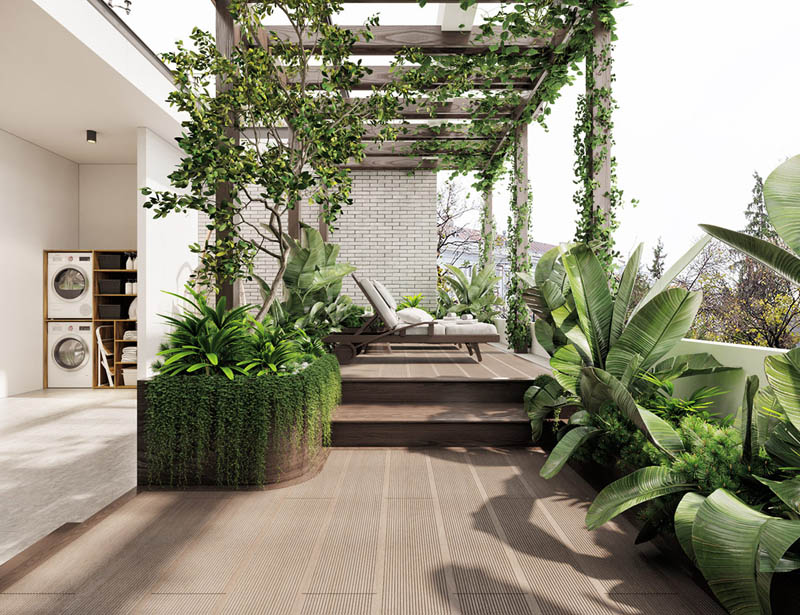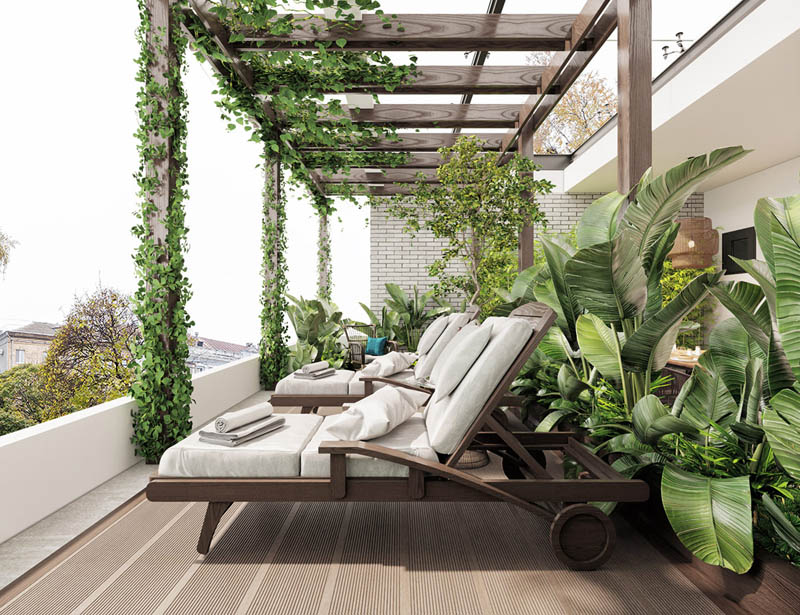 How do you like this beautiful green home? I really love the indoor greenery design.