Mediterranean Style Apartment in London of Designer Danielle Moudabe
If you ever wonder how interior designer will design their own place, you will find out a perfect example in today's post. This extremely eclectic and elegant apartment located in London is the home of interior designer Danielle Moudaber. The apartment was designed, as she says, to ''sooth her soul'' and remind her of the endless blue of the Mediterranean as seen from a seaside terrace. Indeed, whilst the apartment evokes the openness and light of the Mediterranean, at the same time it is so rich in detail that is also like an enormous live-in artwork.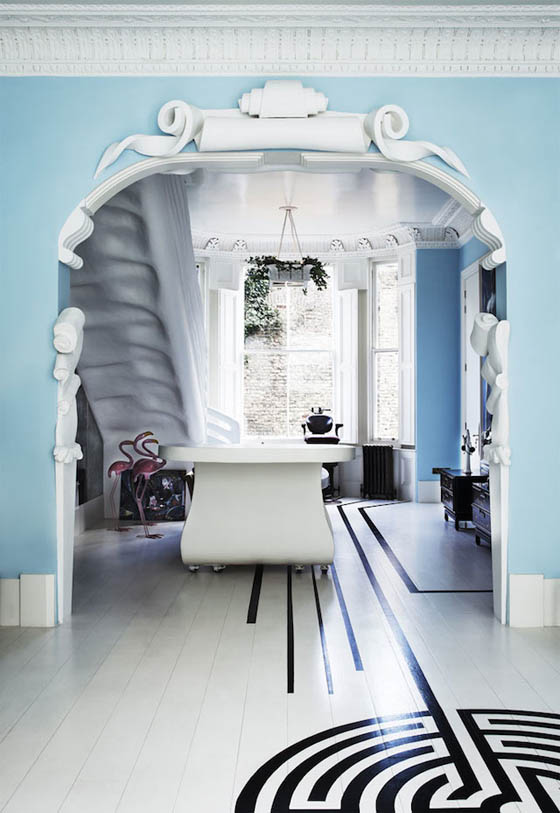 It is a two-storey maisonette in an 1870's Victorian-style building in South Kensington that used to be two separate flats, which she bought at different times. The whole place is a riot of unusual shapes and objects, all set against a dramatic backdrop of soothing blue walls and swirling white decorations. The living space and kitchen on the ground floor are connected to the sleeping areas on the upper floor via a sculptural staircase designed by Moudaber herself. The high-ceiling spaces on both floors were then filled with all sorts of treasures: items again designed by Moudaber (such as the large table and sofas in the living room, the chandeliers in the bedroom, the TV stand in the second bedroom and more), original works of art, as well as antiques and vintage furniture.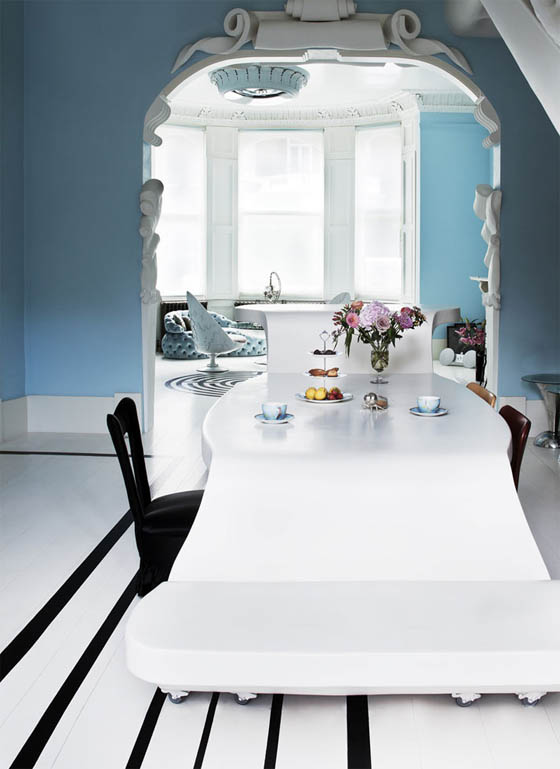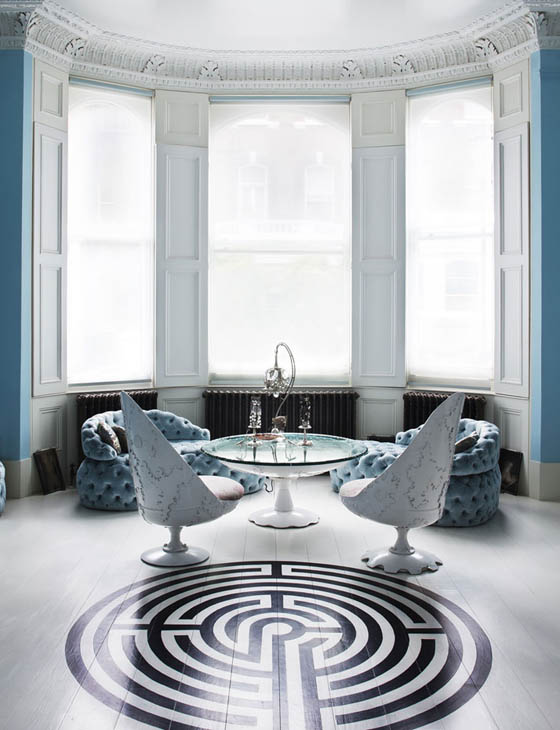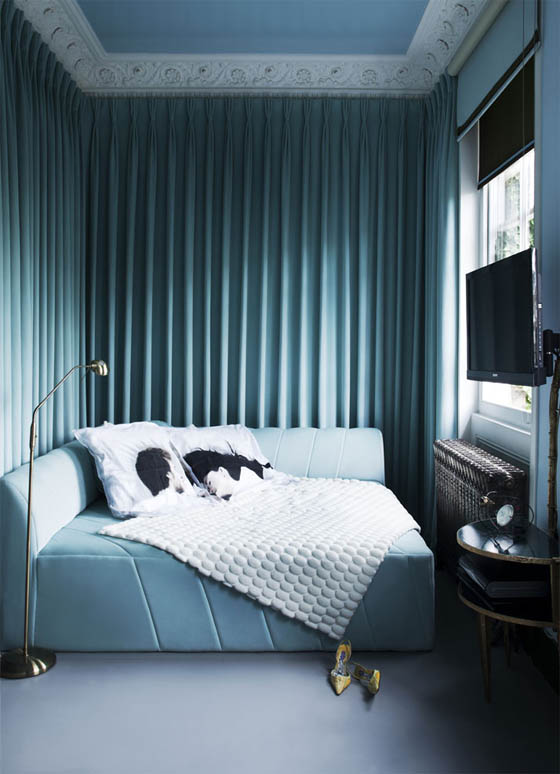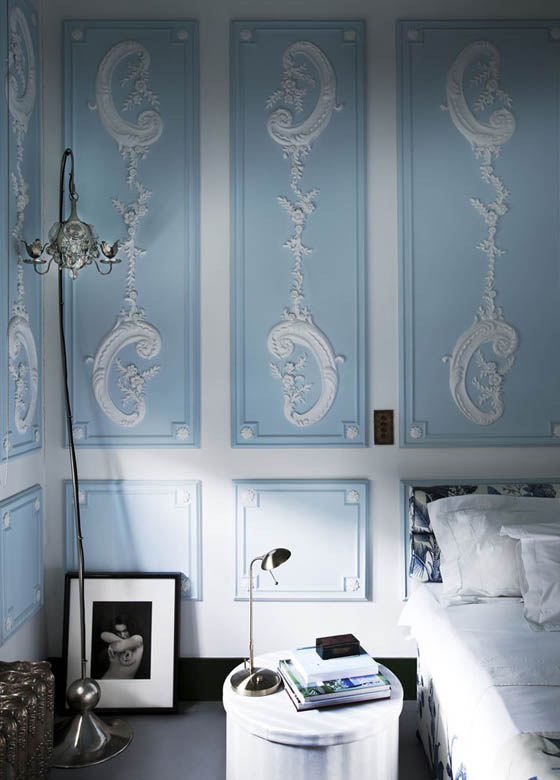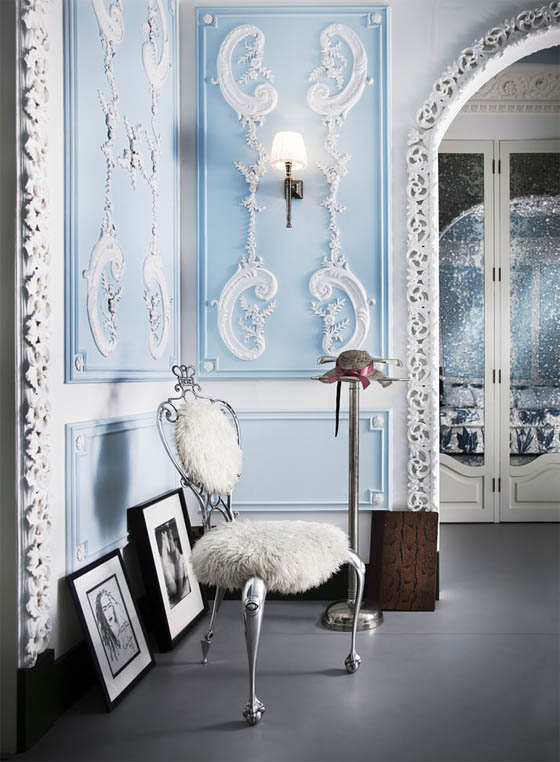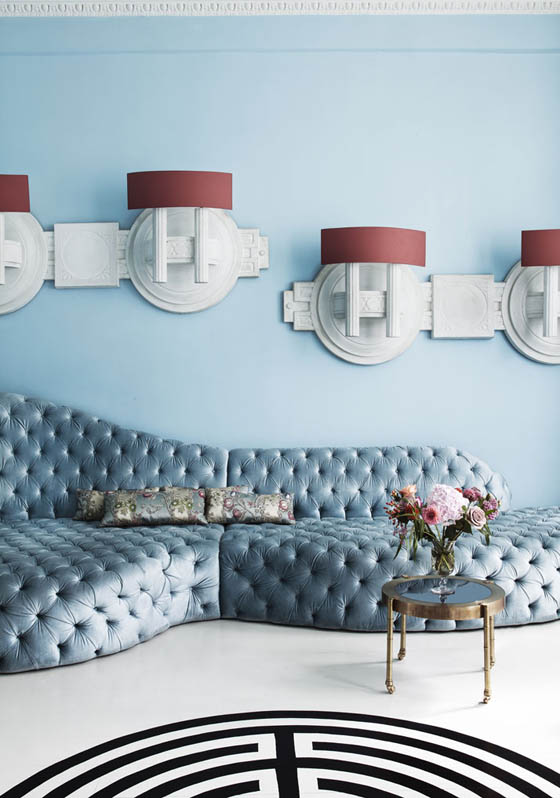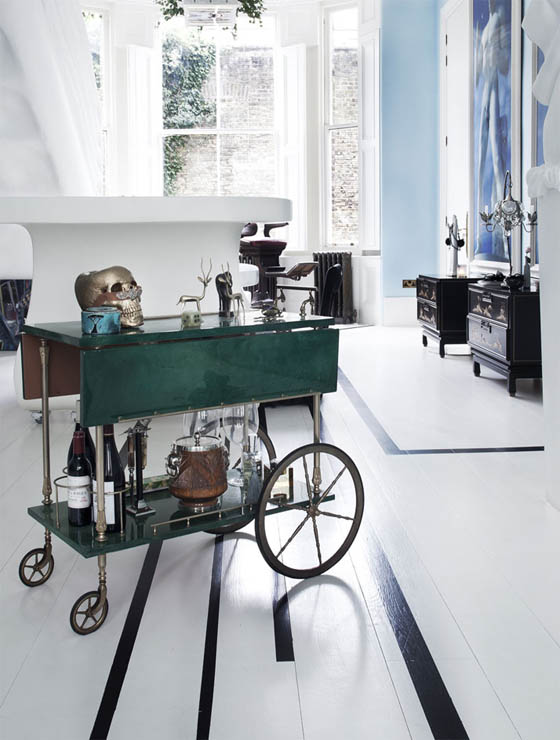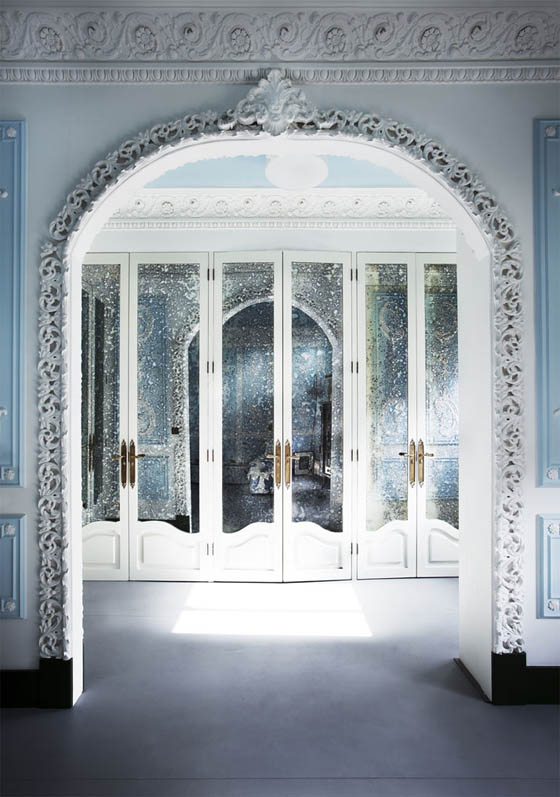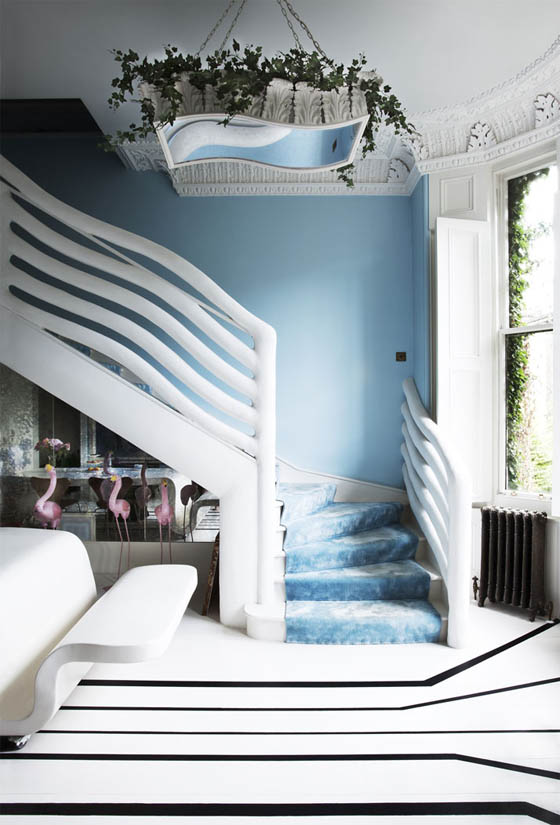 via: yatzer