Although hotel's restaurants and bars are usually open to the public as well but not many people will go there unless they live inside. Ibis Hotel tries to do something different and offer experiences not only to guests, but also to its neighbors. The entire ground floor of hotels is transformed into a unique environment, communicating with and permeating their surroundings to create a dynamic, lively space, with bar and restaurants open to the city, not only to guests and turn it into an almost-public space. By doing that, the hotel lobby thus became an internal street of sorts, open to pedestrians, and common areas are a community hub.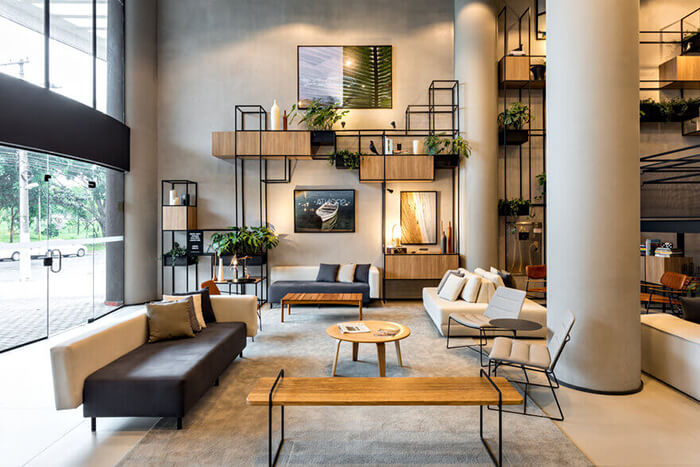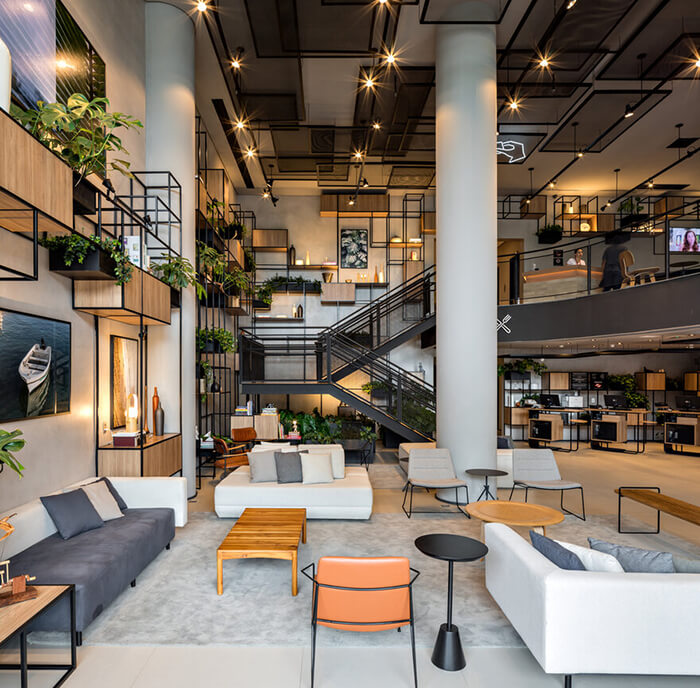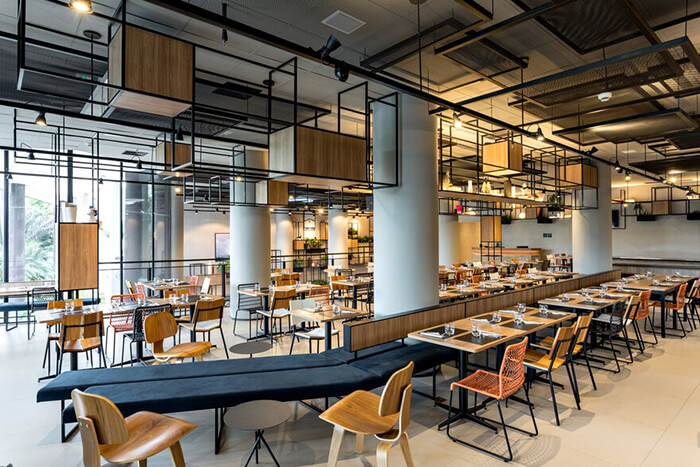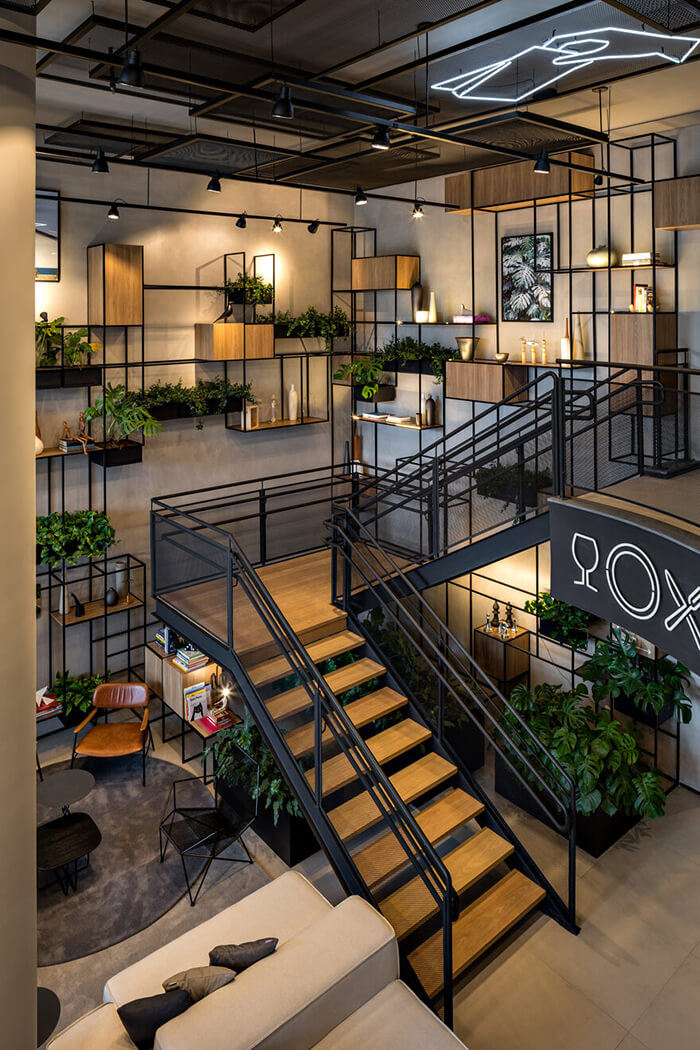 With the design principle in mind,the end result of the whole hotel lobby doesn't look like the normal one at all. Personally, I think it is more like a modern home's living room. Besides its over-sized family style common area, industrial style is one of features for the hotel's interior. Metal plates, cement-based paint and exposed fixtures can be seen everywhere. Even inside the bedroom, metal chairs, metal headboards and an metal open rack is used to create an unique and flexible experience.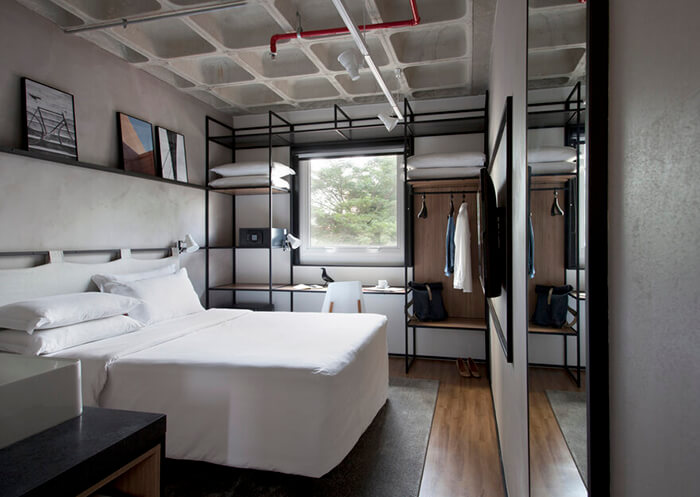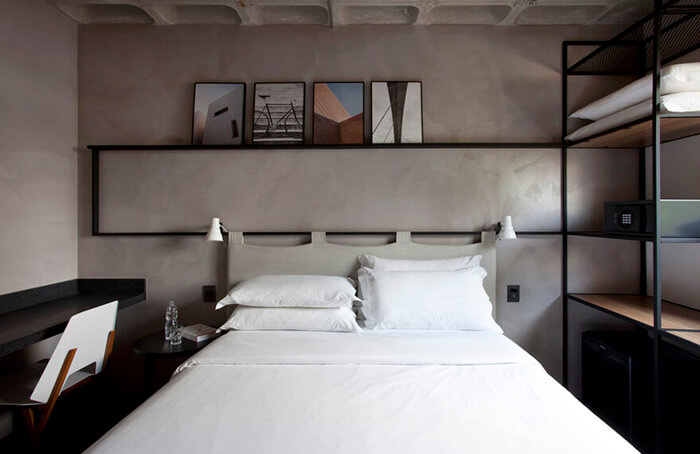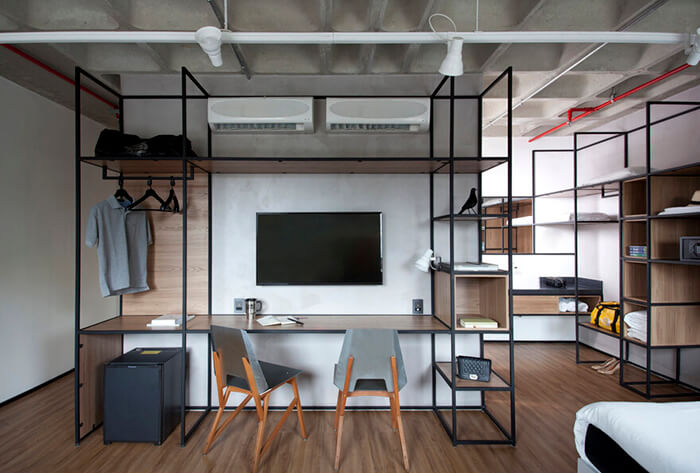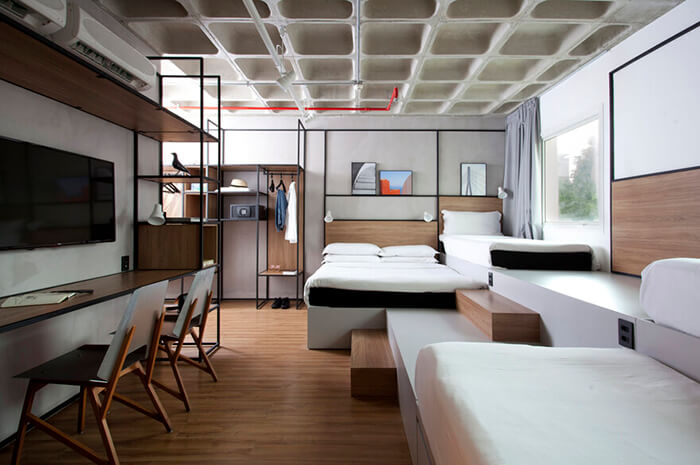 Another feature is the family rooms or room for large groups. The firm developed bedrooms with 4 and 6 beds and an additional bathroom, as well as concept-rooms with double ceilings. Of course, this is not the most luxurious and comfortable hotel I have ever seen, but it is definitely one of the most special one. Do you like to give it a try if you are in the city?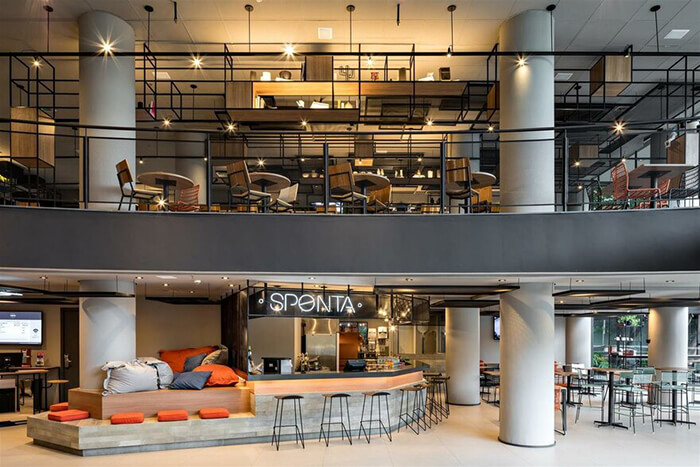 Architects: FGMF Arquitetos