This cloud shape utensil rest is not only cute but also a neat solution of storing your kitchen tools during cooking. Spoons, ladles, spatulas, tongs, whisks, forks, it is a parking space for every piece of cookware you need.
The spoon rack holds up to 5 cooking utensils. So you can place spatulas and other kitchen utensils on the rack while you're cooking to keep your hands free for seasoning and to keep your kitchen countertop free from soup-soaked spatulas. The cloud shape clip you can inserted at the back is not only a decoration. It can help to hold 1 pot lid as well.
Heat Resistant (-30℃~165℃) spoon rest for kitchen counter is made of food-grade PP plastic material, BPA free, non-toxic, durable and flexible. Last but not least, the rounded edge design has no dead space to hide grease and is easy to clean. A little bit detergent will help you wash the oil away easily.
Nothing fancy or high-tech. But it is indeed a very sweet cooking accessory tool for any home chef.
We are a participant in the Amazon Services LLC Associates Program. If you make a purchase, Design Swan may earn an affiliate commission. Please read our disclosure for more info.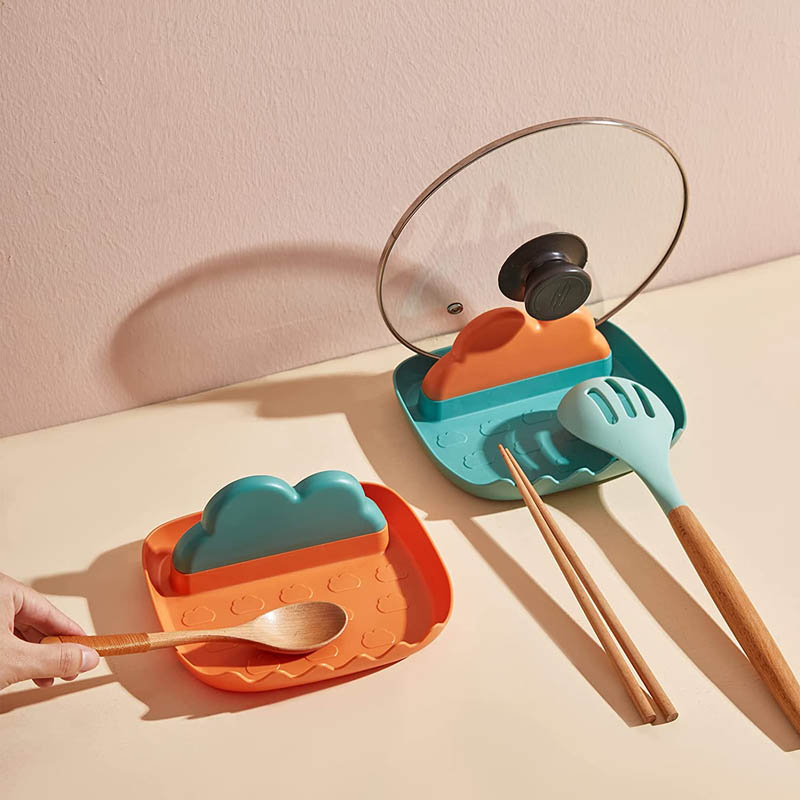 [buy on amazon]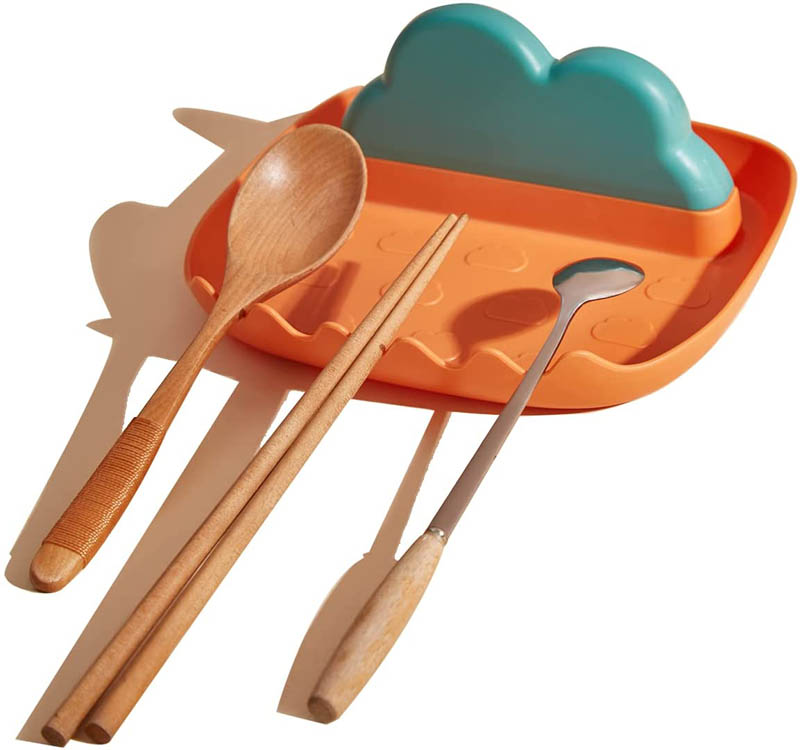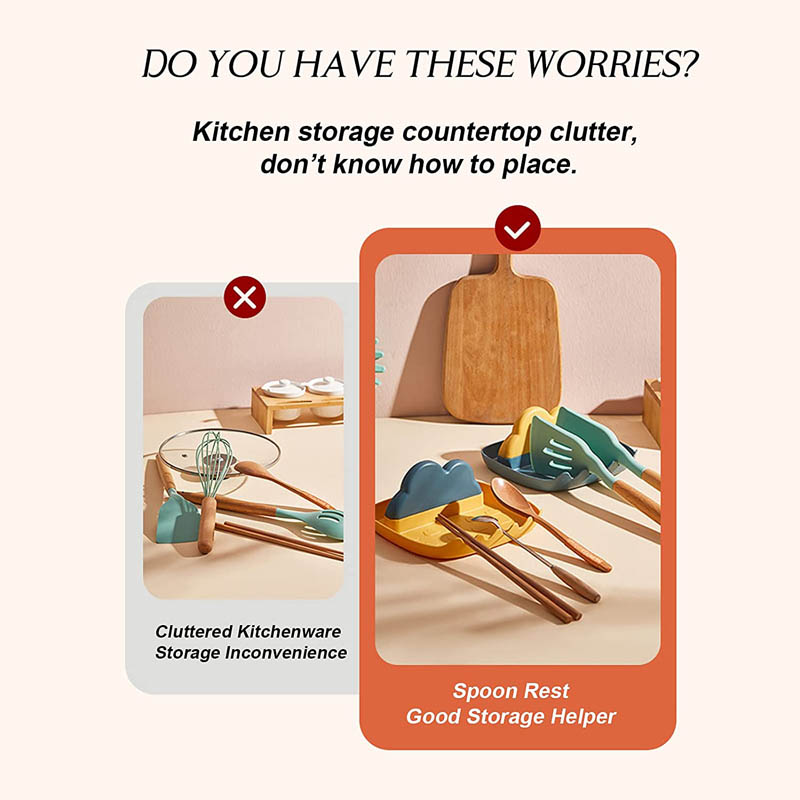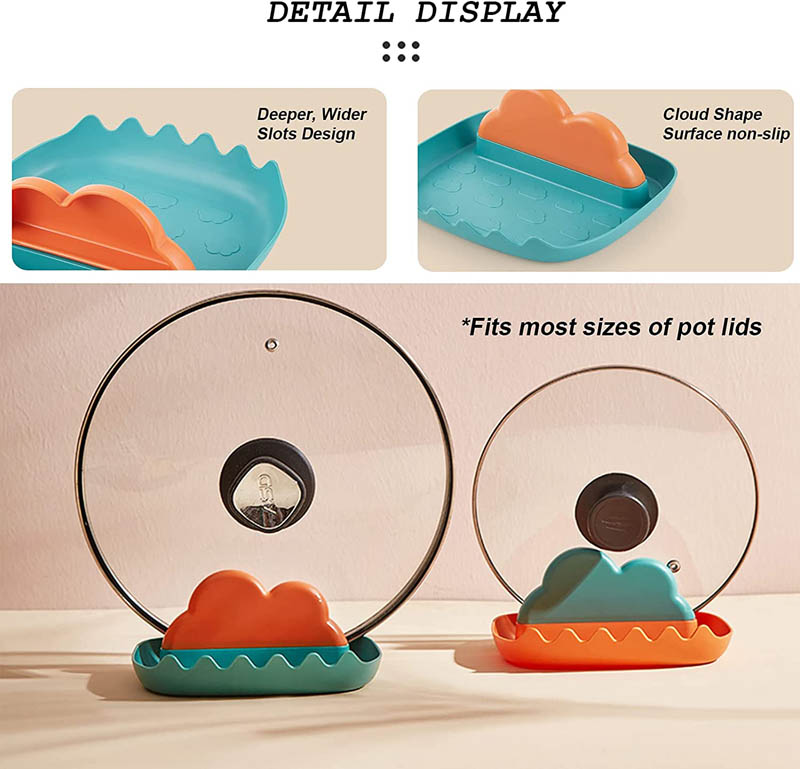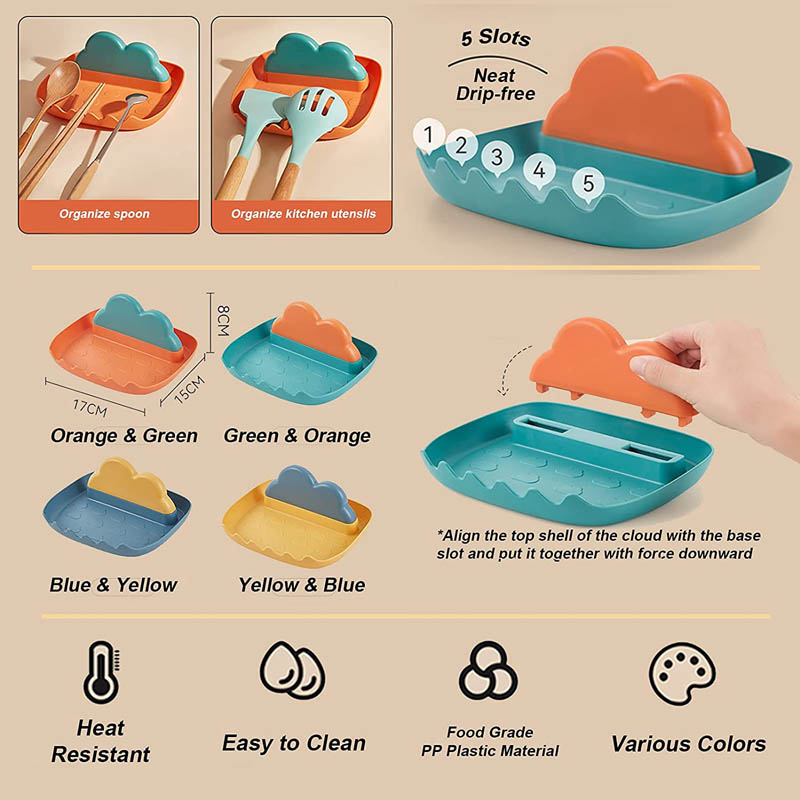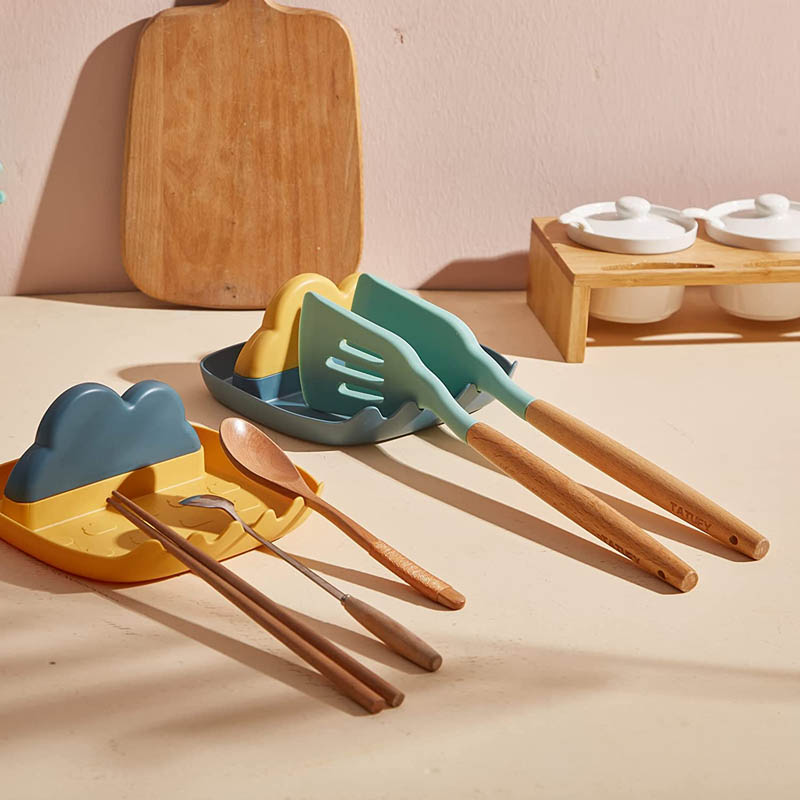 [buy on amazon]