Minimalist homes can give a sense of peace, simplicity, and cleanliness. This is why this is a popular style for homes in this day and age. However, choosing decor for minimalist homes can be hard because many tend to be too gaudy or loud.
For minimalist homeowners, getting all kinds of knickknacks as decorations might not match their lifestyle or aesthetic. Still, some pieces might be nice to add some character and beauty to a minimalist home. One of the best ways to do this is to use wall decor because it doesn't take up space. The best part is, you can find many canvas prints online or in local home improvement stores so you can add a touch of art on your otherwise bare wall.
But finding wall art that matches well with minimalism might be a little more challenging. To find out what kinds of wall art can be good, here are some ideas to help you get started: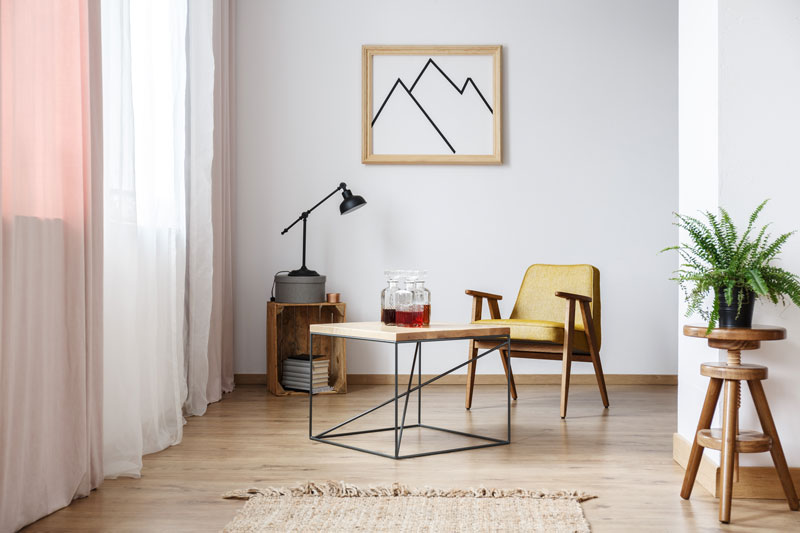 1. 60s-style frames
When getting wall art, it's a good idea to use frames to hang the pieces and protect it. But there's also a way to choose the right types of frames to go with the art. On top of this, getting ones that match your home aesthetic is also important.
For students of minimalism, 60s mod-style fashion photography frames can be great because they tend to be sleeker. They borders are on the thinner style, and they don't have flashy designs on them. The matting also adds a clean background for whatever photo, painting, or custom canvas prints you want to display.
2. DIY abstract art
Another great idea for wall design is to make your own DIY abstract art. If you enjoy painting, this might be a great way to showcase some of your masterpieces. Even if you aren't too artistic, there are many tutorials online to help you create your own abstract art top hang at home. The great thing about this is that it's a conversation starter for anyone who will visit your home.
3. Choose neutral colors
Another way to choose art for minimalist spaces is to pick ones depending on neutral colors. This is because these are color themes usually used in minimalist homes. For example, white, cream, gray, beige and taupe are common colors for minimalist homes.
You might want to choose the color theme of the art depending on the colors you have your home. You can also try to pick colors that pops out a little better in comparison to your walls. For instance, if you have white walls, you can hang up canvas prints that use gray or taupe colors, just for a bit of contrast.
4. Large-scale artworks
Instead of getting multiple wall art for one room, you could also try one large scale artwork instead. This will make your walls look less cluttered, especially if you don't have a theme in mind. However, large-scale artwork can be expensive because they require more time and material.
For a more affordable option, it's a good idea to get prints instead of real paintings. These can be ordered online or in a local printing shop. Another benefit to this is that you can swap out the wall art several times a year.
5. Papercut artwork
While illustrations are great, there are other works of art that can also count as wall decor. One of these are papercut artworks, which are getting even more popular nowadays. Papercut artworks come in various designs and sizes. Images are made by layering paper that has been cut into patterns and shapes to come up with an image.
These artworks can look complex, and some are indeed difficult to create. However, there are some tutorials on how to make certain paper artworks. If this is something that interests you, it might be a good idea to try making one for your home.
If not, you could look for papercut artists and purchase some of their works to hang as wall decor. These are great if you like minimalist white decor because you could choose ones that only use white paper. If you want to add a pop of color, there are also artworks that make use of colored paper.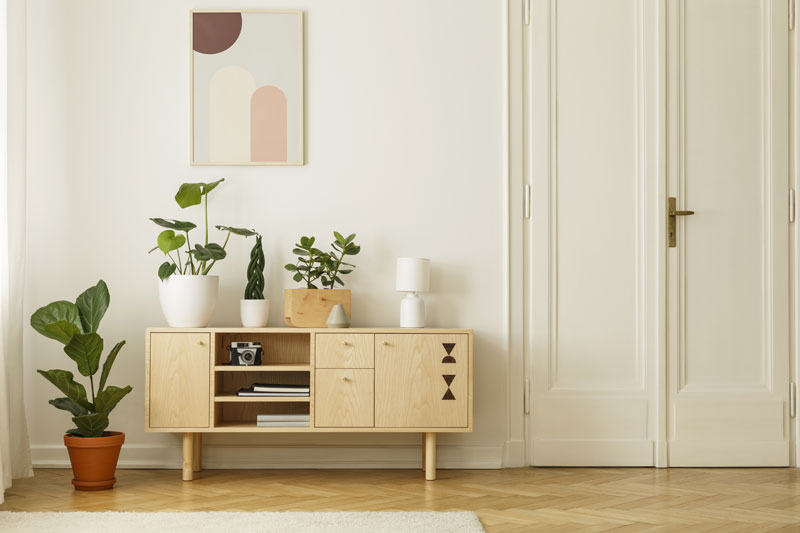 Conclusion
Decorating a minimalist space with wall decor can be challenging. This is because it's important to still maintain the aesthetic of minimalism but also add some point of interest through decorative pieces. But with the popularity of minimalism as a design choice and lifestyle, there are more paintings, wall art, and all kinds of decor that can suit minimalist tastes. In the end, it's best to remember that it depends on what pieces you like and what you genuinely want to put in your home.