The concept of Zen gardens originated in Japan. It is a way of life and is associated with stress reduction. It is supposed to evoke feelings of tranquility, calmness and peace. It has mental as well as psychological health benefits.
A Zen garden is a Japanese form of a dry garden, where nature is represented in a miniature form by using stones, moss and sand. Some Zen gardens take acres while the others are simply desktop gardens. And today, I will introduce you a beautiful desktop Zen garden kit with preserved moss and bee wax Jizo candle or sculpture. JIZO is an enlightened being, a Buddhist monk and a guardian of the souls.
Although I think this is a great accent for your desk or windowsill, as well as a part of your meditation routine. There are quite a lot options on Esty if you are looking for other Zen garden kits. Or you can even create your very own one. All you need is a creative mind, sand, polished stones, a wooden tray or any empty container, and a wooden rake.
This post may contain affiliate links. If you make a purchase, Design Swan may earn an affiliate commission. Please read our disclosure for more info.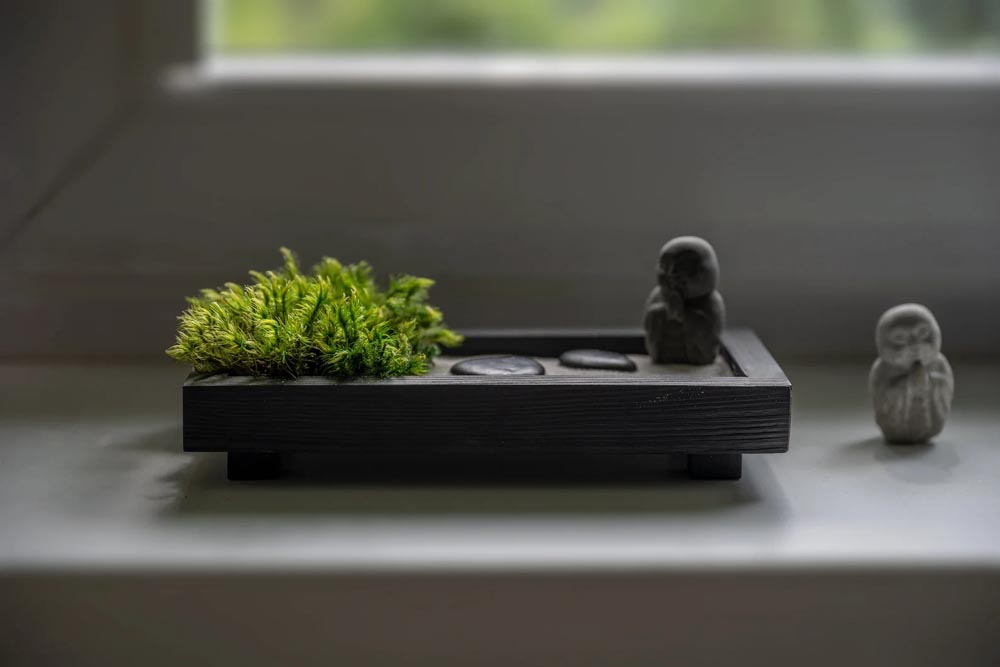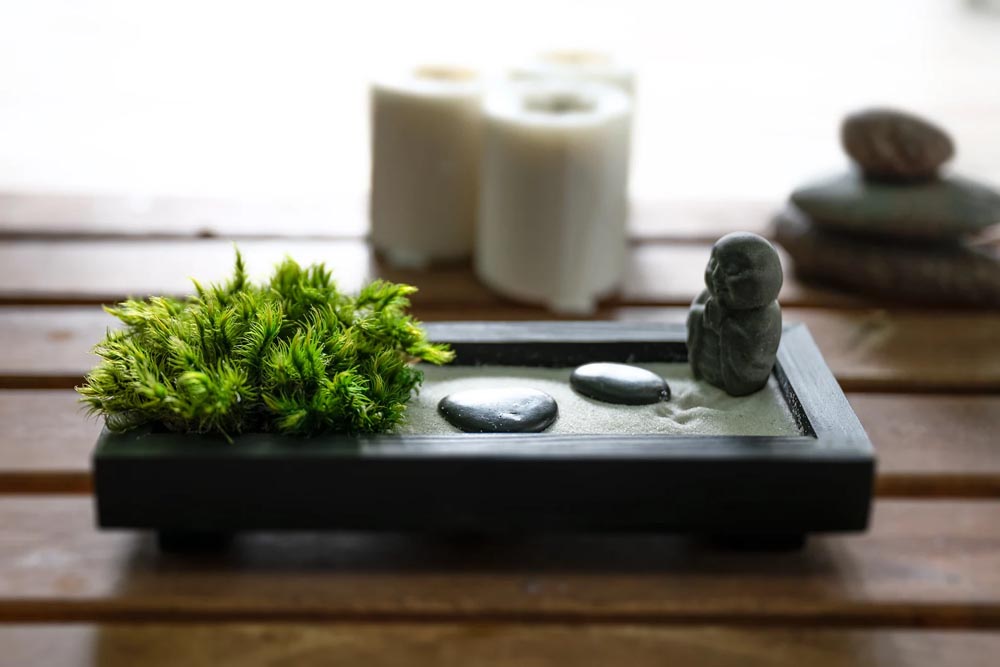 If you like the one we presented here. You can purchase it from Etsy. This beautiful set includes:
Wooden tray is made of pine and painted black. The tray itself is 7,8 inch (20 cm) length, 3,5 inch (9 cm) width and 1,37 inches (3,5 cm) height.
2 black flat stones
A bag of sand (enough to fill the tray)
Preserved moss. The colour is dimmed green.
Jizo sculpture/candle