Umbrellas and parasols have long been practical accessories, shielding us from the elements. However, they have evolved beyond their utilitarian purpose to become unique, attention-grabbing fashion statements. Among these, decorative umbrellas and parasols are gaining popularity, and in this article, we'll explore some captivating options, including faux leaf and flower parasols that allow you to carry a touch of nature's beauty wherever you go.
This post may contain affiliate links. If you make a purchase, Design Swan may earn an affiliate commission. Please read our disclosure for more info.
Leafy Greens Umbrella
Imagine taking refuge under your very own personal luscious, leafy tree. The Leafy Greens Umbrella brings that dream to life. This stunning accessory serves multiple functions, offering shade from the sun and keeping you dry in the rain. It's also an attention-grabbing addition to any festival, party, holiday, photo shoot, or special occasion. Whether you're walking down the sidewalk or making a grand entrance, this umbrella will turn heads.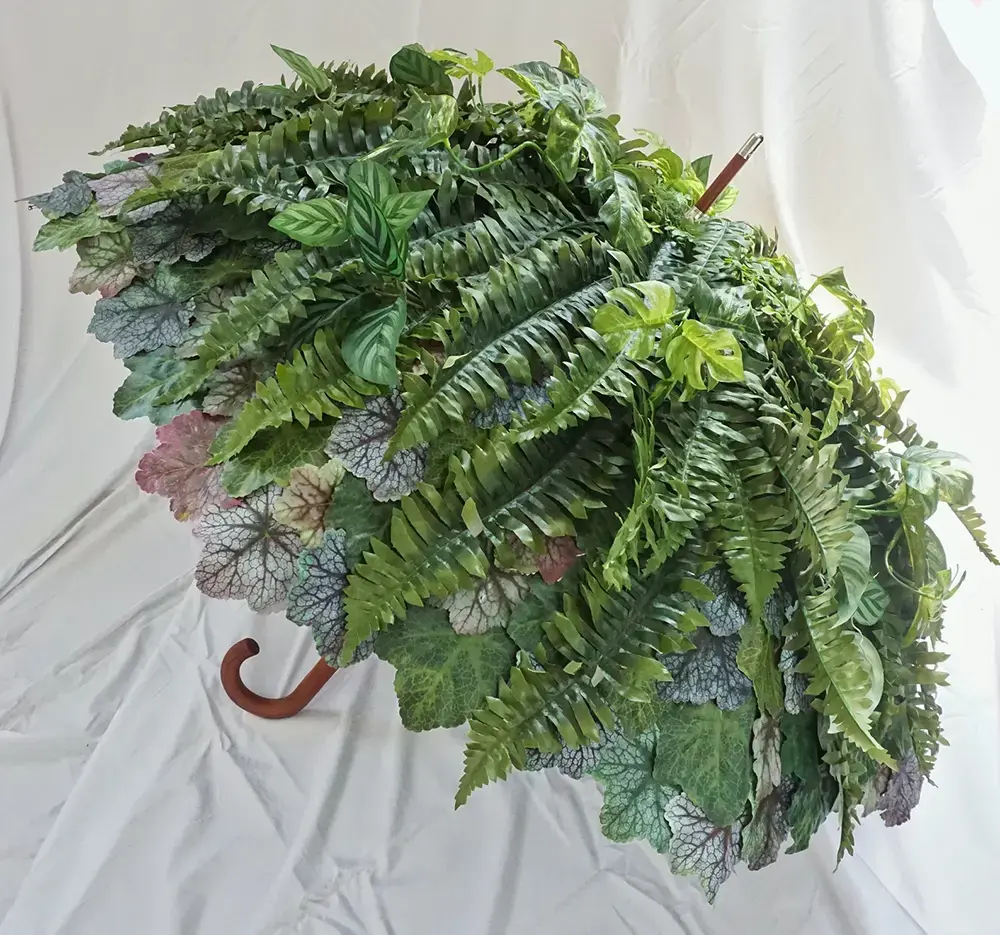 [buy on Etsy]
Fall Autumn Leaves Umbrella
Autumn's rich tapestry of reds, oranges, and yellows is a sight to behold. With the Fall Autumn Leaves Umbrella, you can admire these beautiful hues year-round. The colorful and textural Blazy Days Umbrella not only provides sun and rain protection but also stands out at festivals, parties, and photo shoots. Its leaves may not be real, but its beauty certainly is.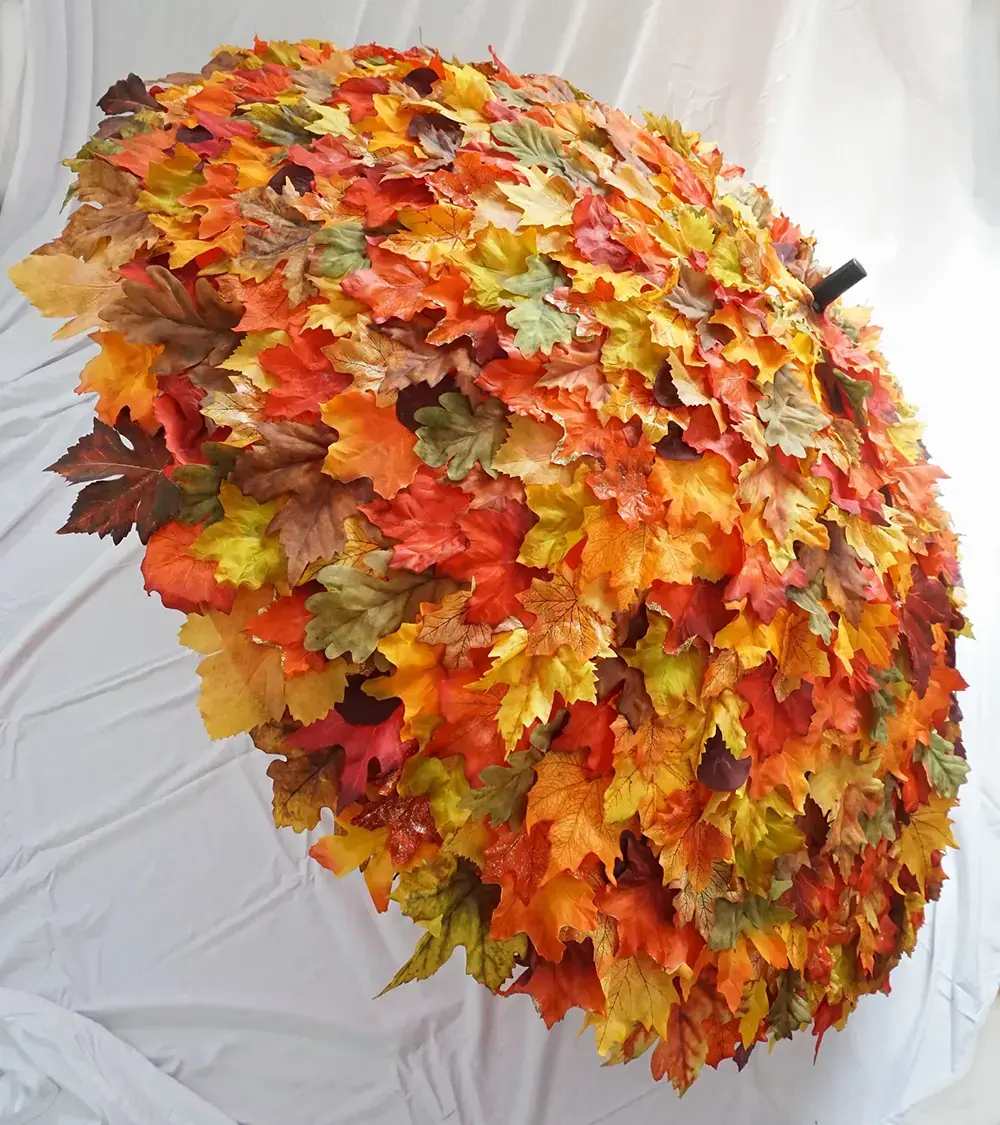 [buy on Etsy]
Flower Party Parasol
The Flower Party Parasol captures the wild and free feeling of natural flowers. It's a one-of-a-kind floral parasol that adds a touch of botanical wonder to any event or outing. Whether you're dancing at a garden party or simply strolling through the park, this parasol brings the spirit of nature to life.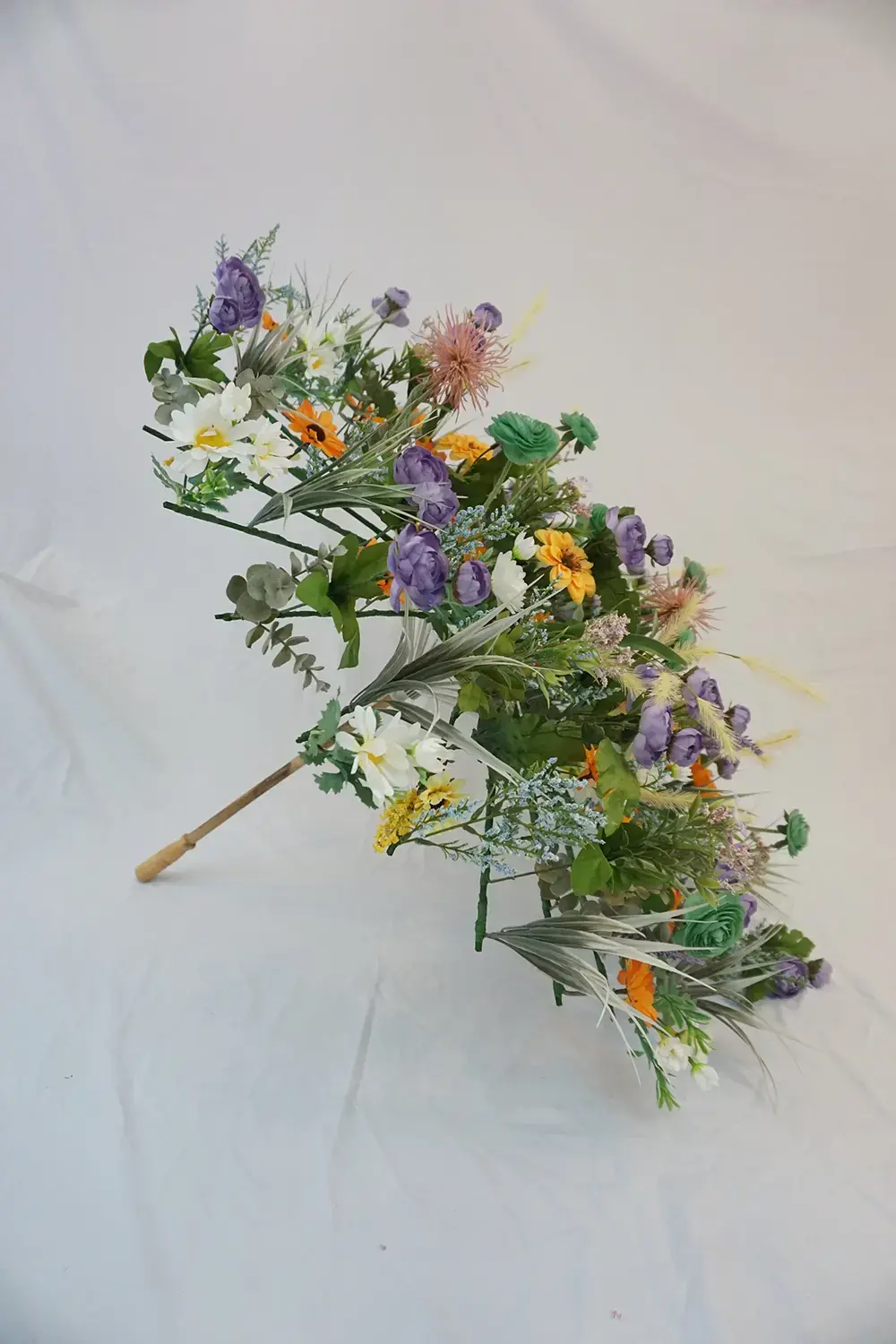 [buy on Etsy]
Rainbow Swirl Parasol
If you're looking to infuse your style with vibrant colors, the Rainbow Swirl Parasol is the perfect choice. This Japanese-style parasol boasts a sturdy bamboo frame and delicate flowers, making it lightweight and easy to carry. Whether you're participating in a photo shoot or just want to add a pop of color to your daily life, this parasol will elevate your look and your mood.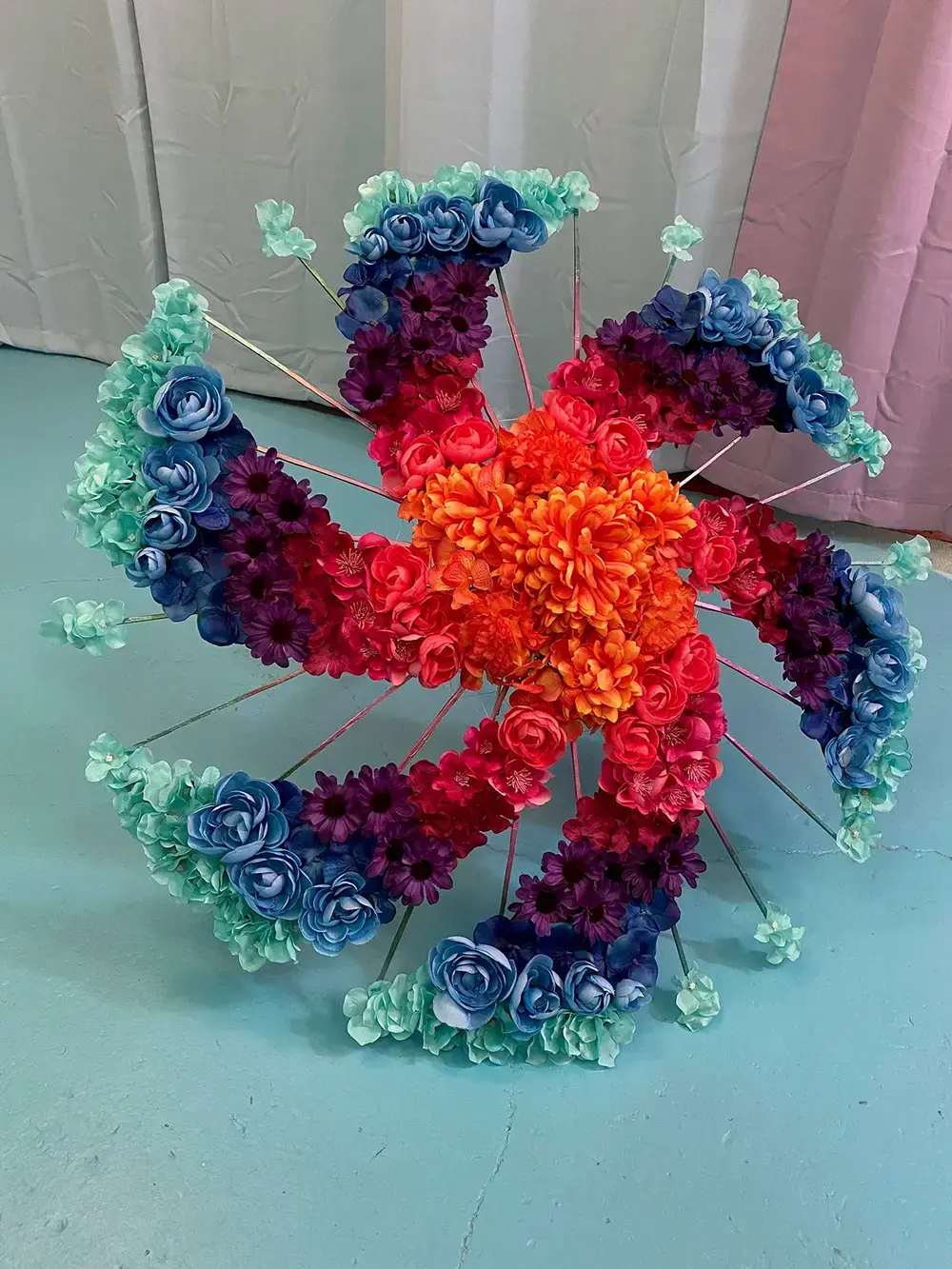 [buy on Etsy]
Spicy Chai Umbrella
Embrace the beauty of winter and the holiday season with the Spicy Chai Umbrella. Made with high-quality silk leaves on a sturdy 34″ frame, this winter companion shields you from flurries while adding a touch of festive charm. It's not just an accessory; it's a shield against the unsavory effects of the year's end, making your walks through gray slush and salty sidewalks a bit more magical.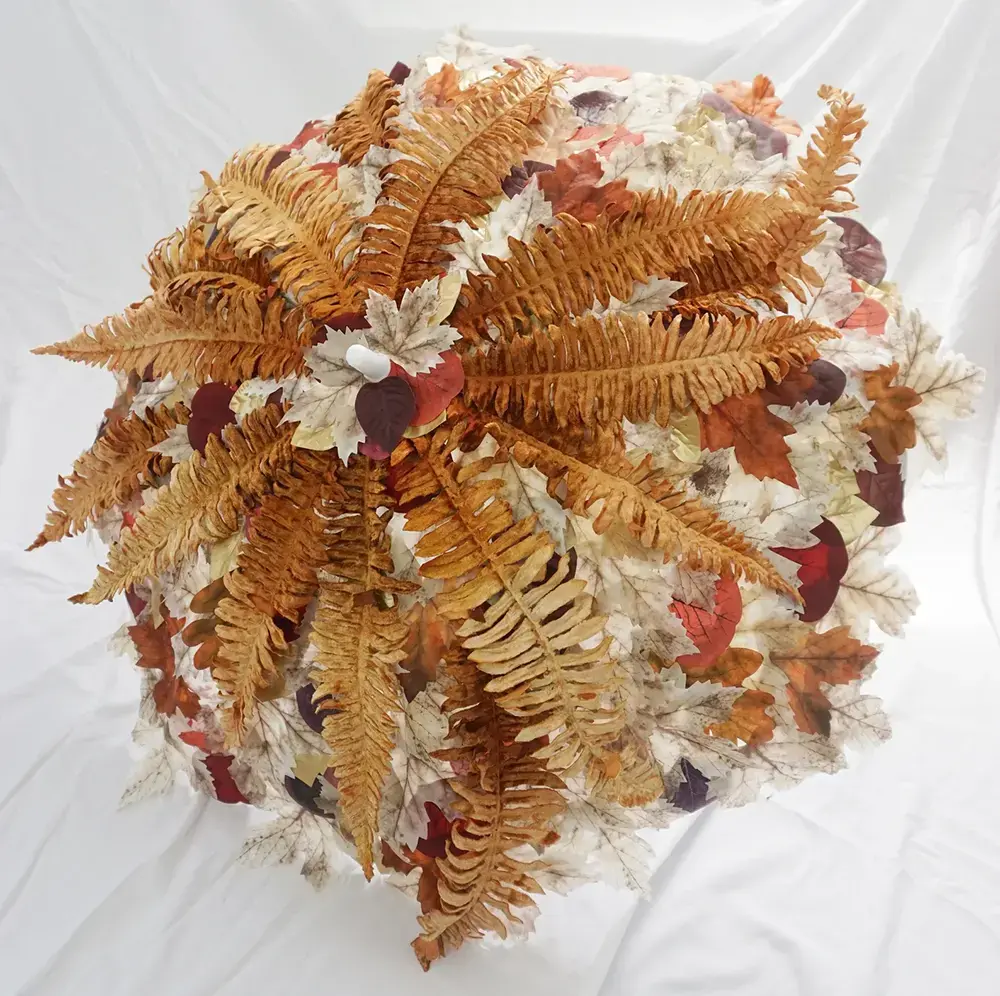 [buy on Etsy]
Jardínito Parasol
Escape to a tropical paradise with the Jardínito Parasol. This one-of-a-kind tropical parasol captures the lush floral energies of a tropical oasis. Whether you're at a beach party or simply daydreaming of far-off destinations, this parasol transports you to a world filled with greenery and exotic blooms.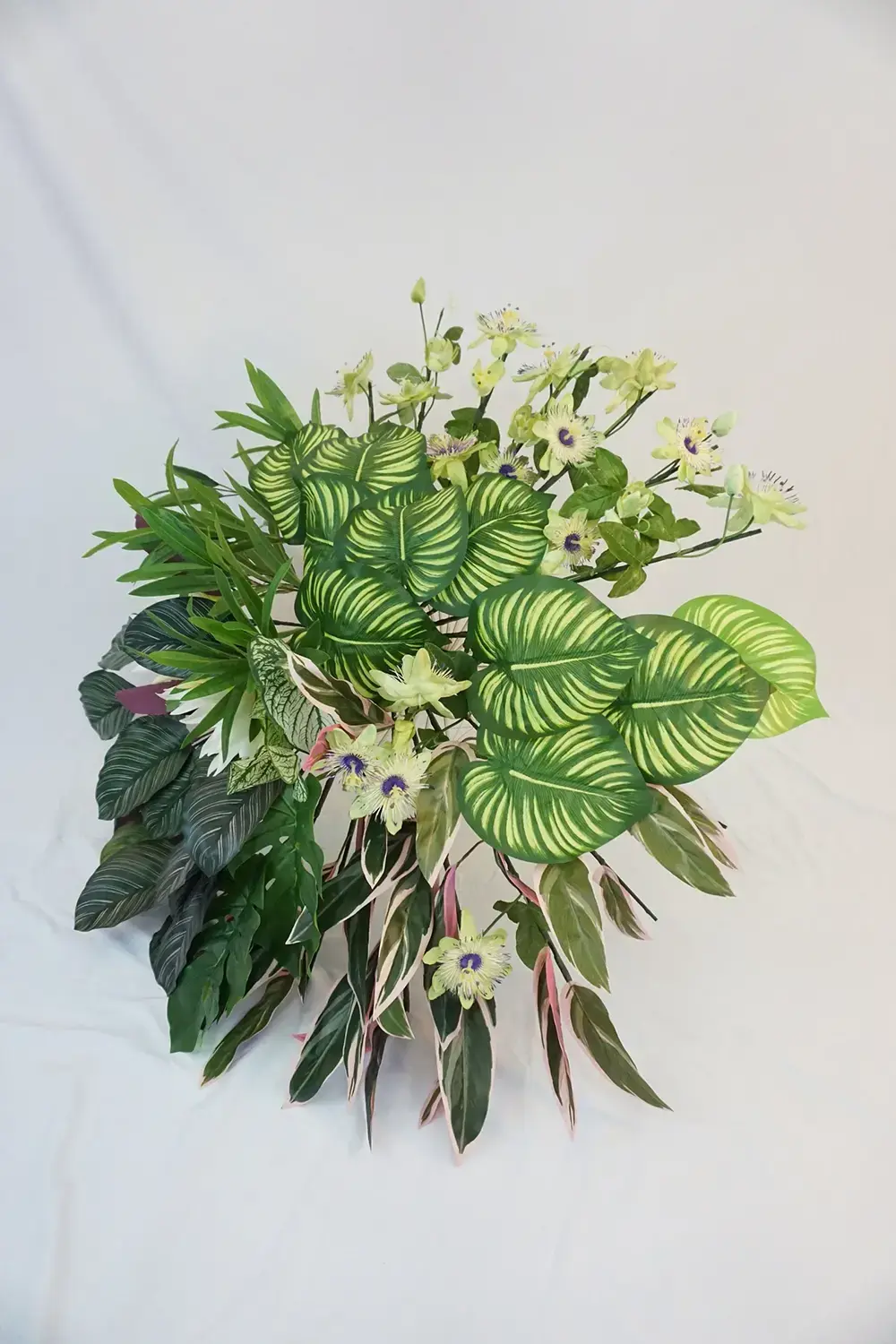 [buy on Etsy]
Pretty Pinky Parasol
For those who adore delicate pink hues, the Pretty Pinky Parasol is the ultimate accessory. Its floral design exudes an air of elegance and femininity. Whether you're attending a garden wedding or enjoying a leisurely picnic, this parasol adds a touch of timeless beauty to any setting.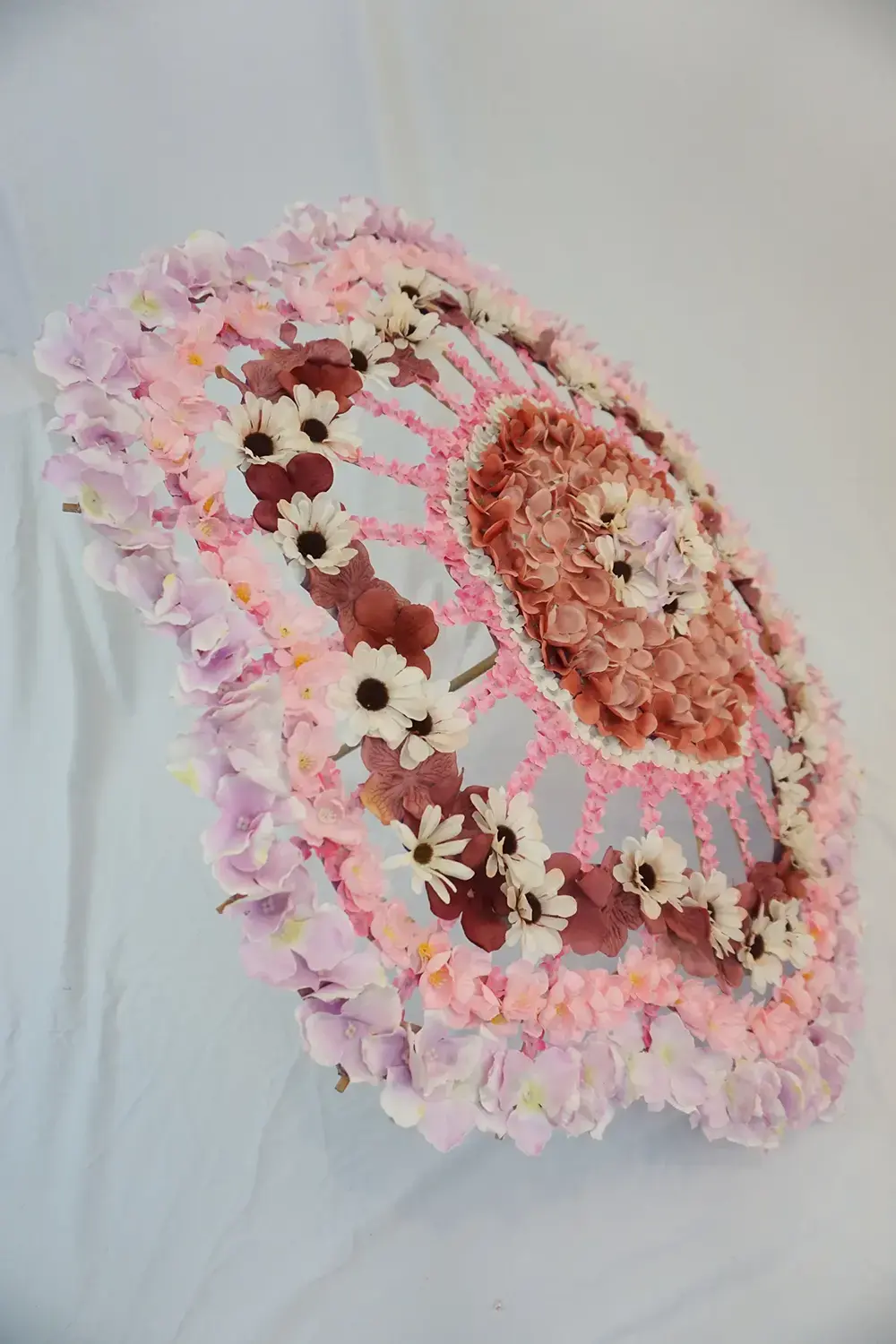 [buy on Etsy]
Wildflowers Parasol
If you yearn for the charm of wildflowers and grasses, the Wildflowers Parasol is the perfect choice. This unique floral parasol recreates the magic of a field of wildflowers. It's a symbol of untamed beauty and natural grace, making it a captivating addition to any outdoor event or photo shoot.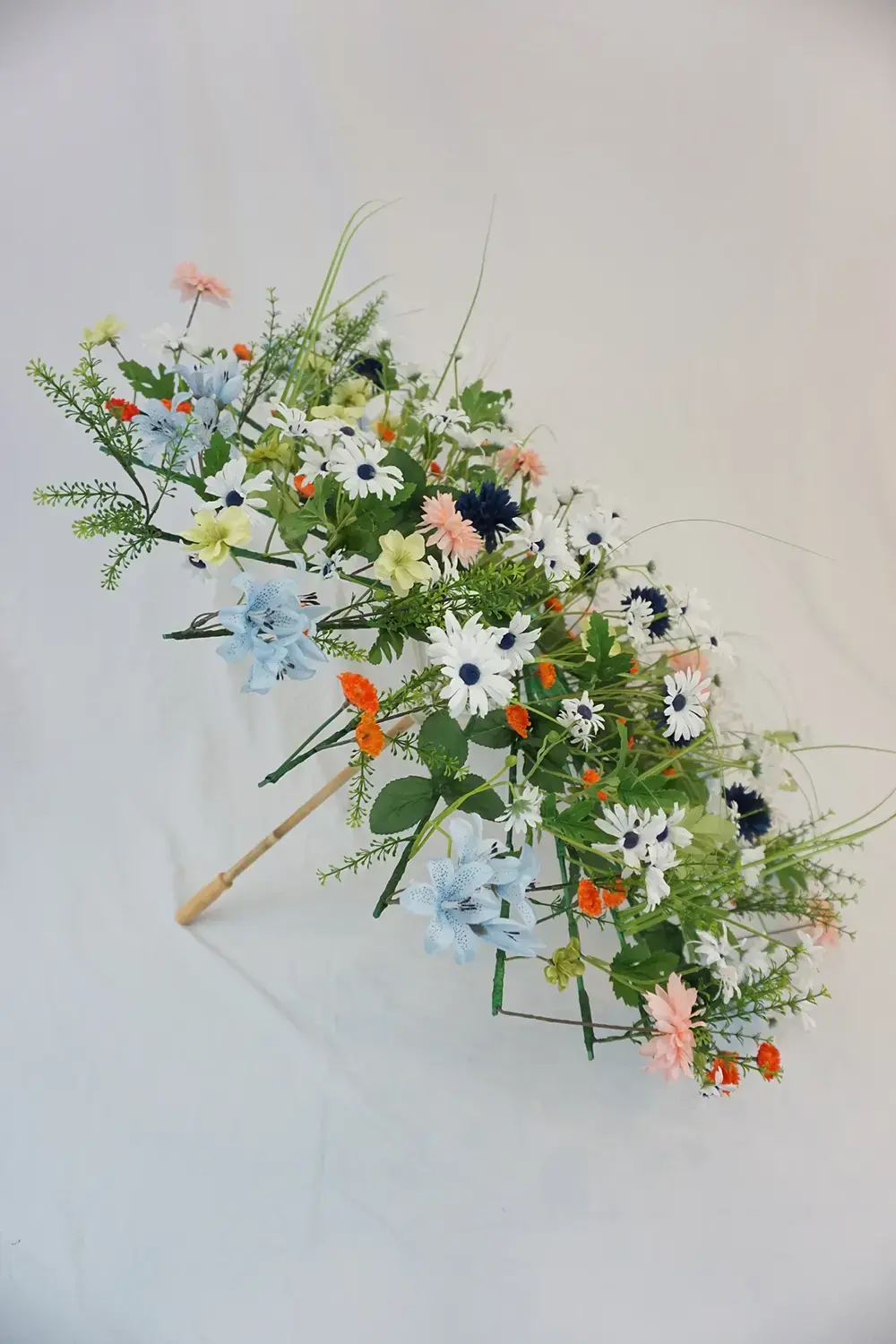 [buy on Etsy]
Decorative umbrellas and parasols, such as those adorned with faux leaves and flowers, offer a delightful way to express your style and connect with nature's beauty. Whether you choose to shield yourself from the elements or make a fashion statement at an event, these accessories bring a touch of whimsy and charm to your life. Embrace nature's beauty in all its forms with these exquisite parasols and umbrellas, and let your style bloom with every step you take.