How difficult to cook pasta? Is that as simple as to put them in the boiling water, wait for it get soft then add some pasta source? Of course, there is nothing wrong with that, at least for me. But if you are serious about pasta, you probably won't take it that easy. Things like how to cook right amount of pasta to avoid left-over, or store them properly, or the perfect cooking time and how to serve them in a fun/clean way are things need to be taken care of for those past lovers. Hence, we have below creative and playful products specifically designed for pasta lovers.
Now, take your time and tell us which one you think is most useful. For me, I think the tower is great. It is a storage and double as a measure.
1. Spaghetti Monster Colander Strainer [buy on amazon]
100% Food Safe. BPA Free. Dishwasher Safe.
Don't let his pretty eyes fool you, this spaghetti monster is a straining master. And if you're planning a spaghetti dish, this noodly master will grant your wish!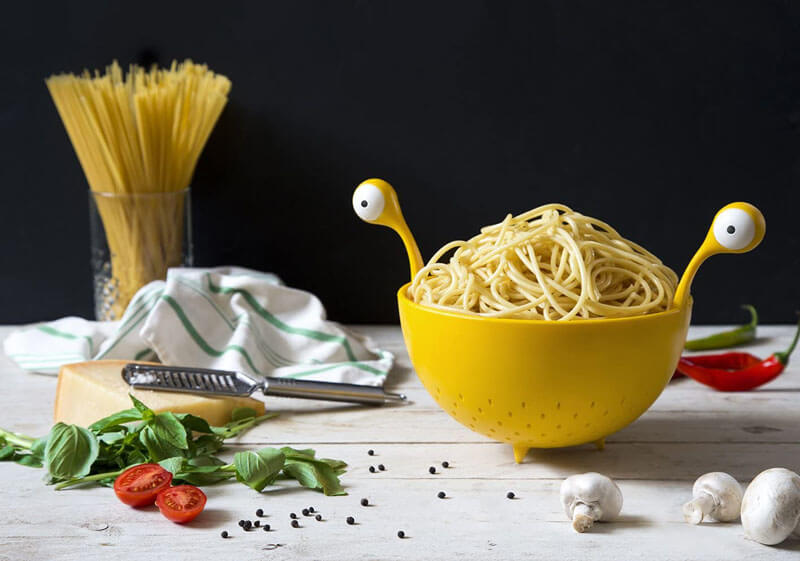 2. Pasta and Salad Servers [buy on amazon]
100% Food Safe. BPA Free. Dishwasher Safe.
From the Depth of your Kitchen Pasta Monsters appears at the drop of a dime to assist you with dinner time.
Used together or apart for Pasta, Spaghetti or Salad, they make sure dinner is off the Chart!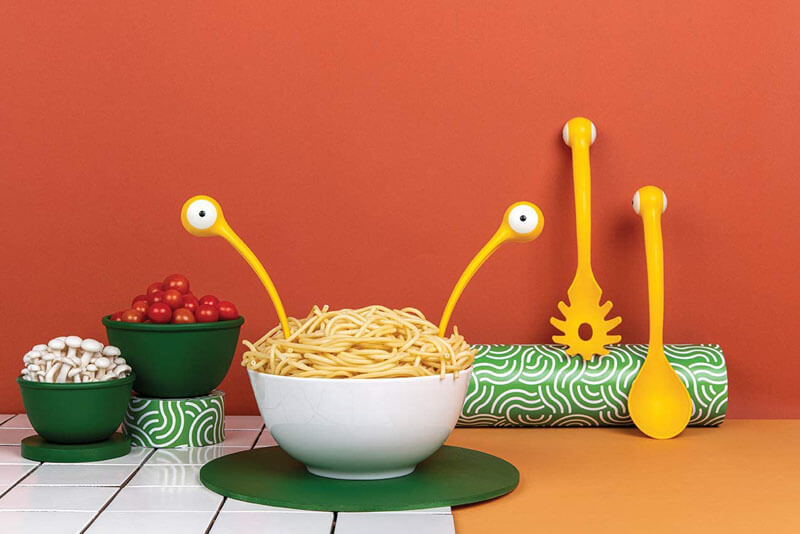 3. SPAGHETTI TOWER Pasta Dispenser [buy on amazon]
Always the same problems with spaghetti ? Where to put and how much to cook for 4 people without you rest on the arms for the whole week ? With spaghetti tower, you can now easily test your amount with its feeder cover. Needless to say that this box spaghetti is much more friendly and original cardboard box that your supermarket.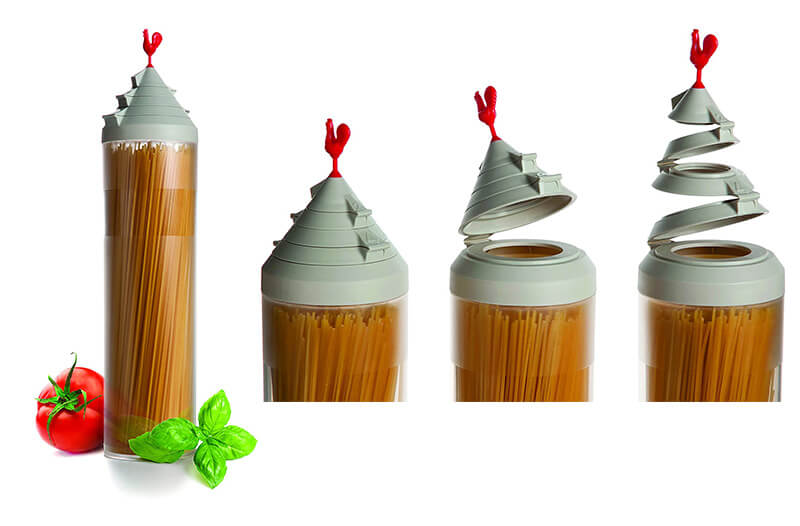 4. AL DENTE Spaghetti Tester & Steam Releaser [buy from ototodesign]
Al Dente casts a line or two into the pot to reveal whether your pasta is ready or not.
MATERIAL: Silicone
DIMENSIONS: 10×8.5x4cm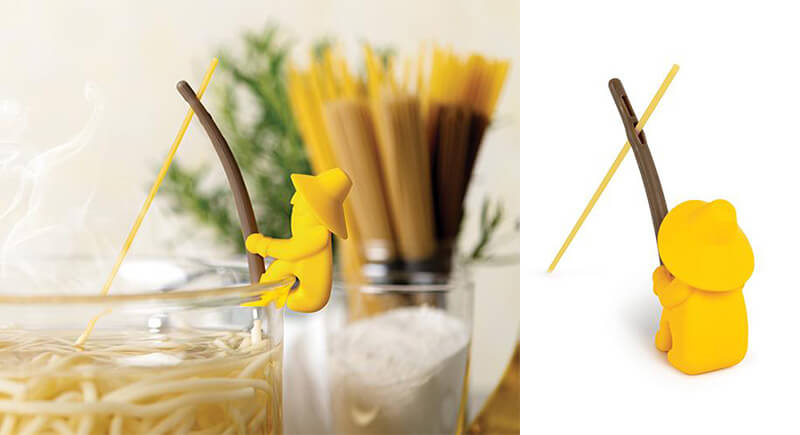 5. PAPA NESSIE Pasta Spoon [buy on amazon]
Loch Ness monster inspired straining pasta spoon.
A must-have pasta server.
Measurements: 5.6 x 8 x 28.5 cm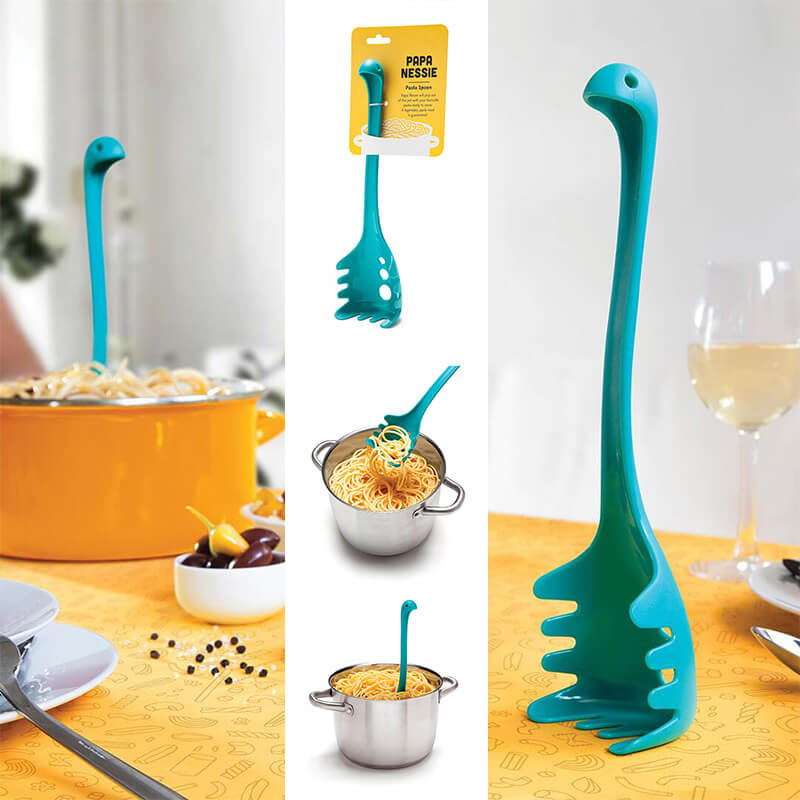 6. MAMMA NESSIE Colander Spoon [buy on amazon]
Let Papa Nessie dive into your spaghetti pot!
He will pop out of the pot with your favorite pasta ready to serve!
A legendary pasta meal is guaranteed!
MATERIAL: Plastic
DIMENSIONS: 6x8x30cm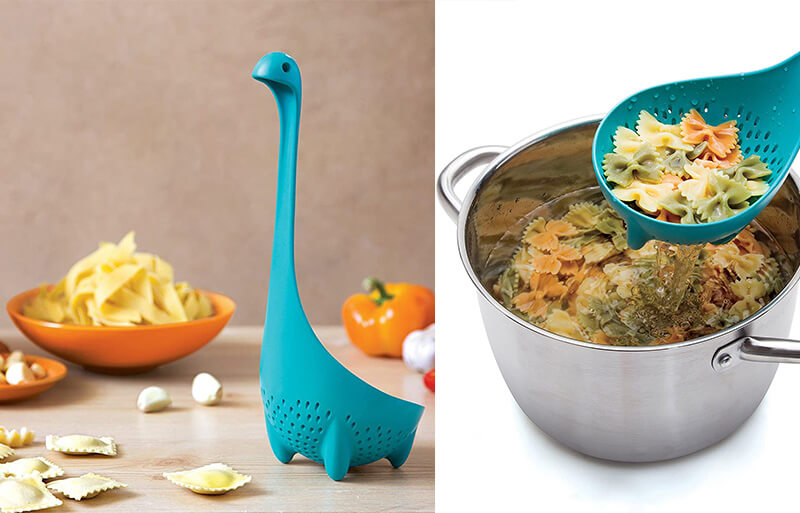 7. Snap N Strain Strainer [buy on amazon]
The specially designed clips will fit nearly all round pots, pans, and big and small bowls (including lipped bowls). Small, compact strainer that is easy to use and store in a quarter the size of the traditional colander. Great when working with limited counter space.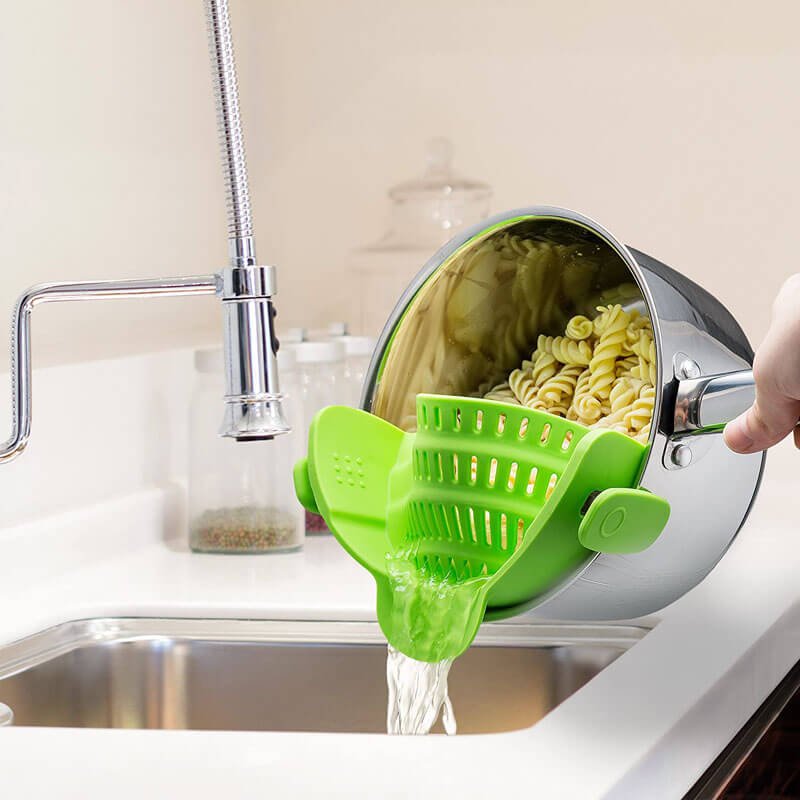 8. Al Dente Singing Pasta Timer [buy on amazon]
Accessorize your kitchen with the Al Dente singing and floating pasta timer – a functional and humorous kitchen utensil that everyone loves!
Al Dente is dishwasher safe, but place it headfirst.
Do not use Al Dente with a microwave.
Do not use Al Dente with fresh pasta, unless you use fresh pasta with a minimum cooking time of seven minutes.
To silence the Al Dente, run it under cold water for 10 to 20 seconds, or by placing it in the refrigerator for a bit.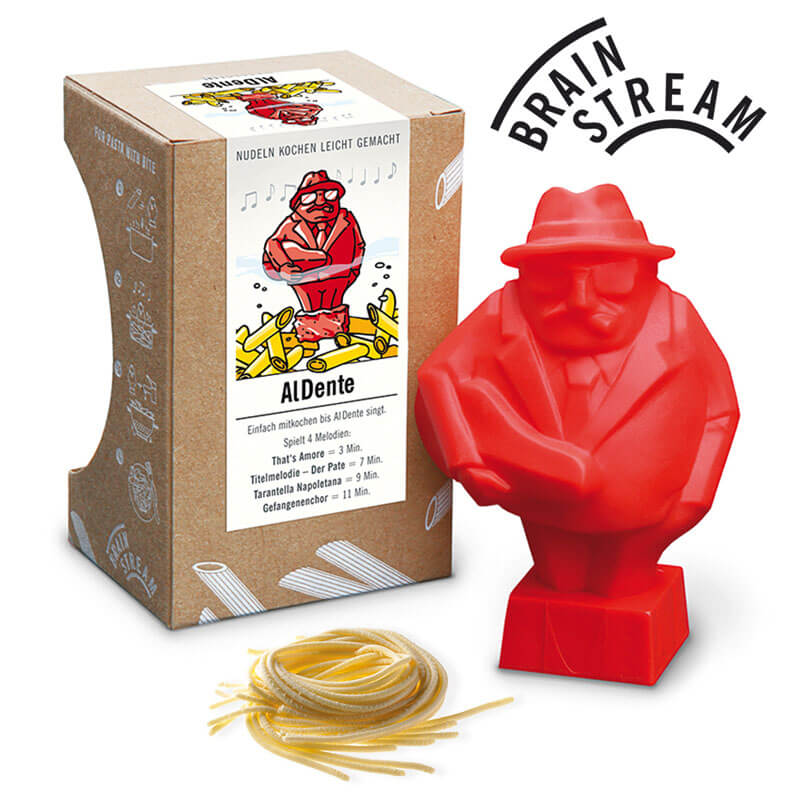 9. Lekue Orange Pasta Cooker [buy on amazon]
Cut down on pasta cooking time with the Lekue Orange Pasta Cooker. You no longer have to wait for water to boil. The Orange Pasta Cooker allows most pastas to be cooked in the microwave. You can wash, cook and drain pasta in just a single, dishwasher safe container. Made of 100% platinum silicone and plastic.