Cook&Bath is a clear furniture and room division to maximize living space, especially for the ones who don't have the privilege of such. It works as a kitchen, bathroom and closet rolled into one. By using a centralized bathroom-shower space as the room division, the wall is eliminated which allows you to make the most of the space restrictions. Moreover, Cook&Bath centralizes energy flows to save electricity and recycles used water. It looks like a prefect option for small room.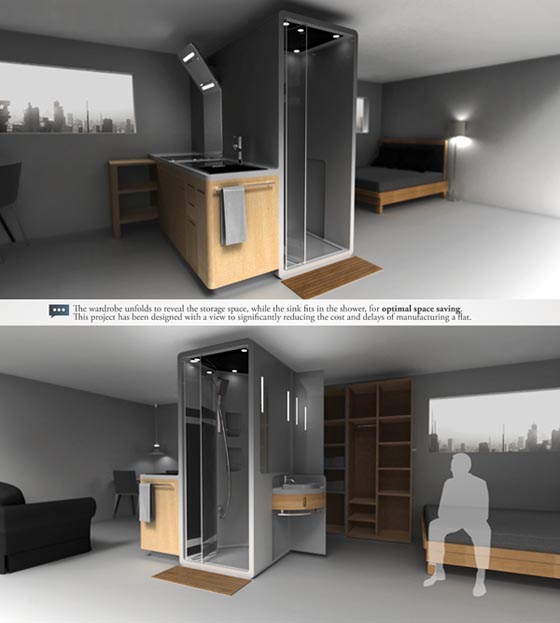 Here are some more details about it:
The toilet and shower's air is evacuated by the VMC on the top.
The waster from the sink is used to flush the toilet.
All water flux lead to water discharge in the shower.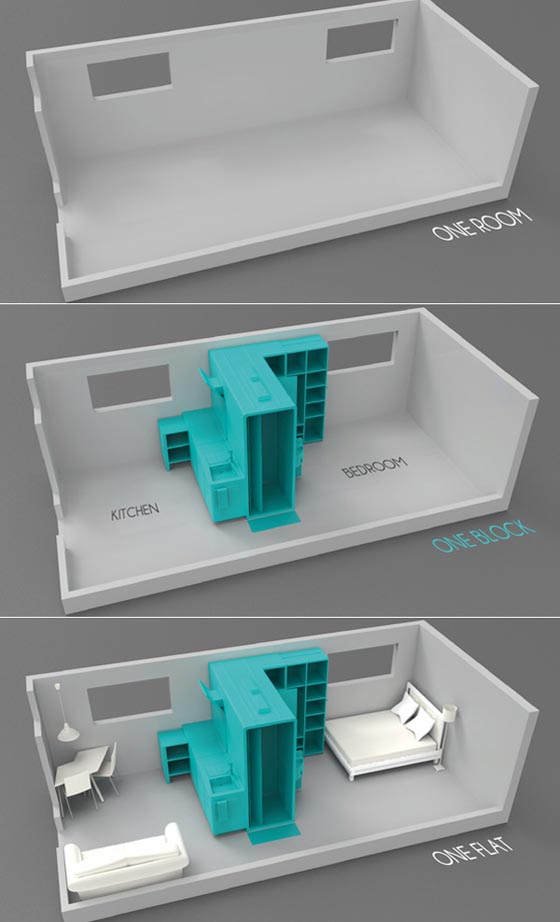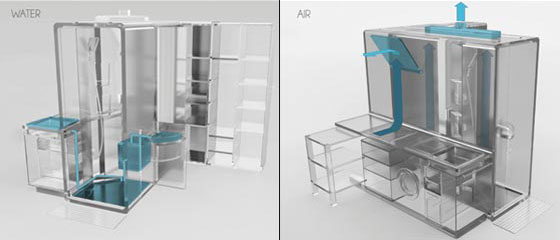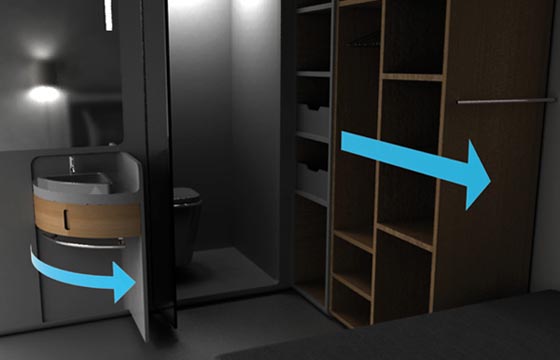 via: yankodesign