The holiday season is finally over. Would you have the same feeling as me when look at some unwanted Christmas gift. No matter you like it or not, there are some gifts you really don't think you're going to use. But, there is always surprise and DIY Modular LED Desk Lamp is definitely one of the best gifts I ever received.
As a decent LED lamp, it is not super fancy but it is quite intuitive and fun to assemble. Assemble? Yes, doesn't like most lamps you bought which you only need to put a bulb, this is a DIY lamp. Made up of different modules, you can easily assemble/disassemble and change its shape. The only thing you need to pay attention is to make sure the circuit is guaranteed to be in a linked state. Just imagine you can build the lamp like building LEGO. Pretty cool right?
If you think it is more like a toy then you are wrong! Although it is a playful lamp, it is still a serious lamp. With a touch sensing system, you can adjust the intensity of the light. Too bright? Too dim? Using the touch-controlled gradual light adjustable function, you can always find the perfect brightness for you. Moreover, its handy and rotatable lamp head allows the lighting angle can be adjusted arbitrarily to meet various lighting needs. Last but not least, it also comes with a sweet USB Outlet Port to make your electronic devices charging much convenient.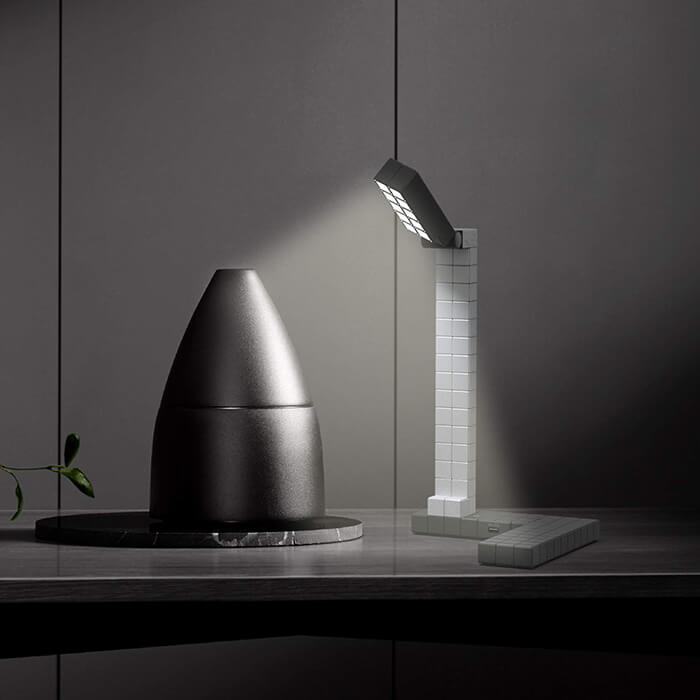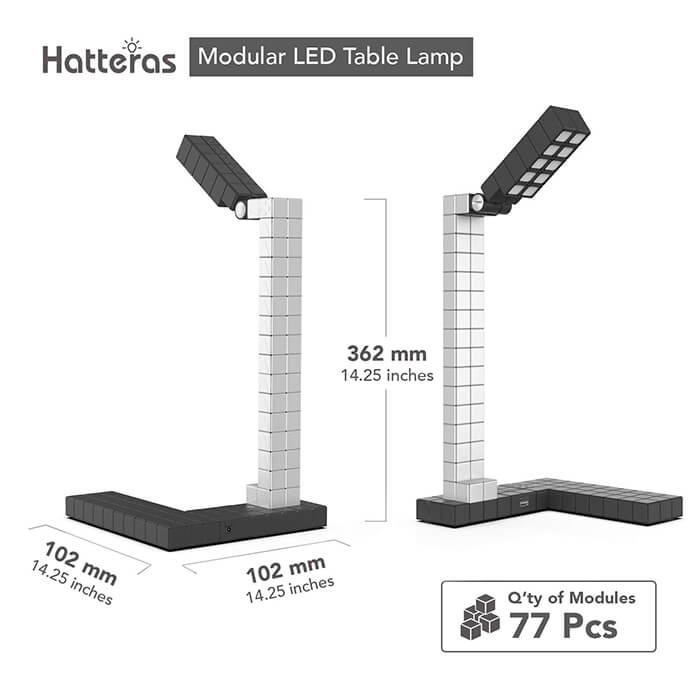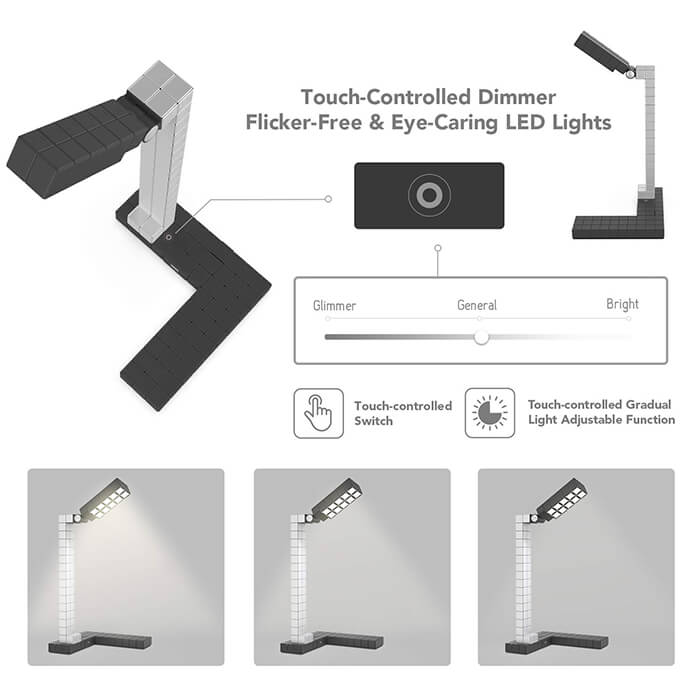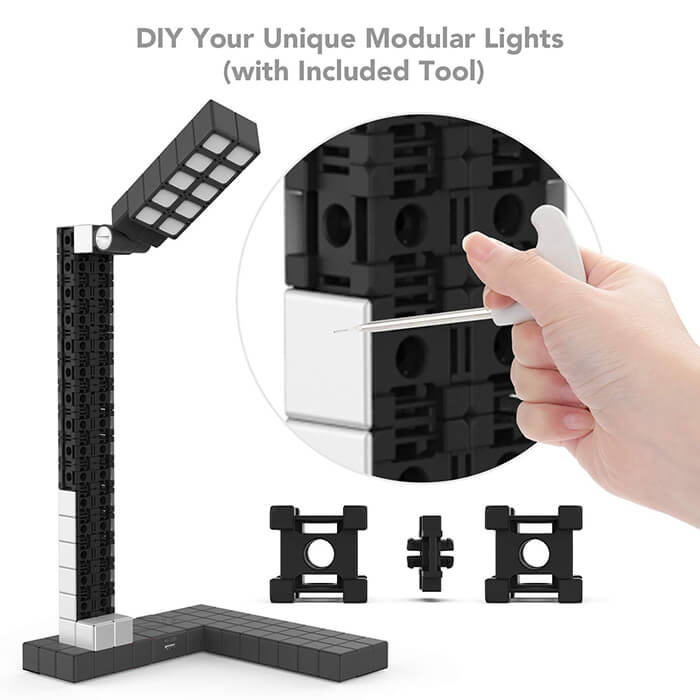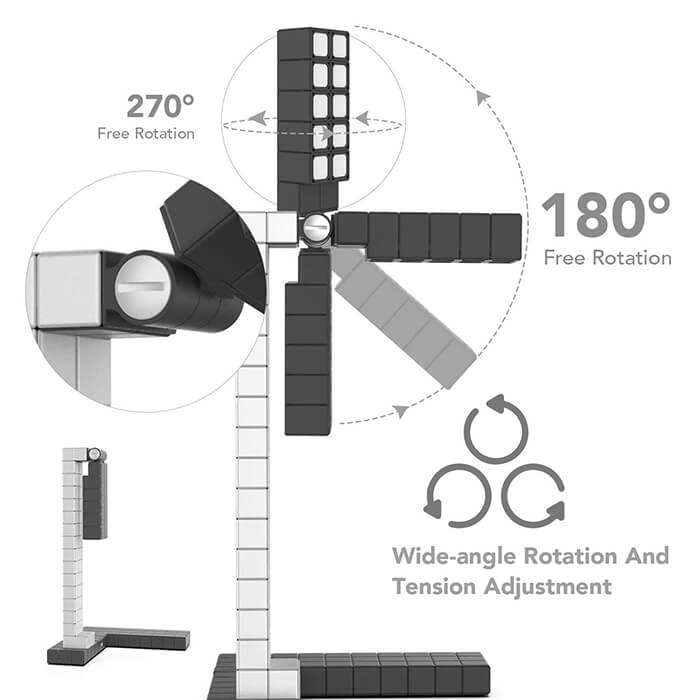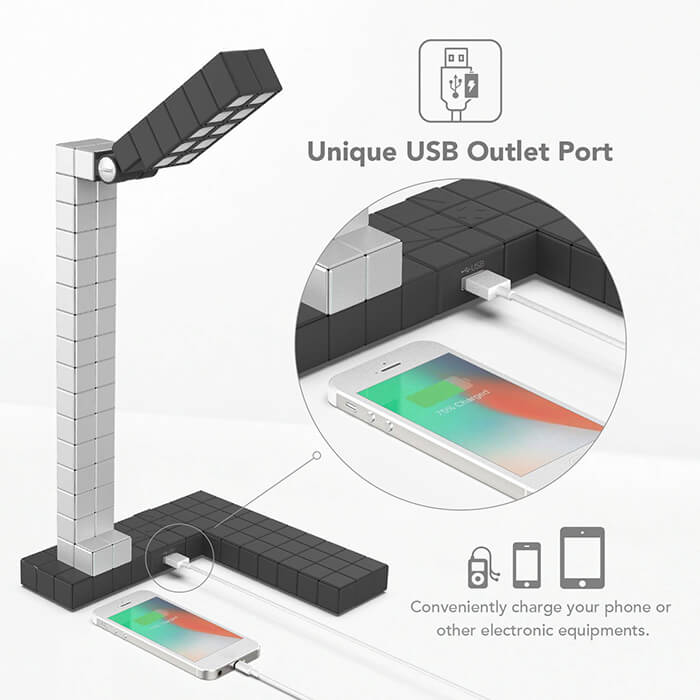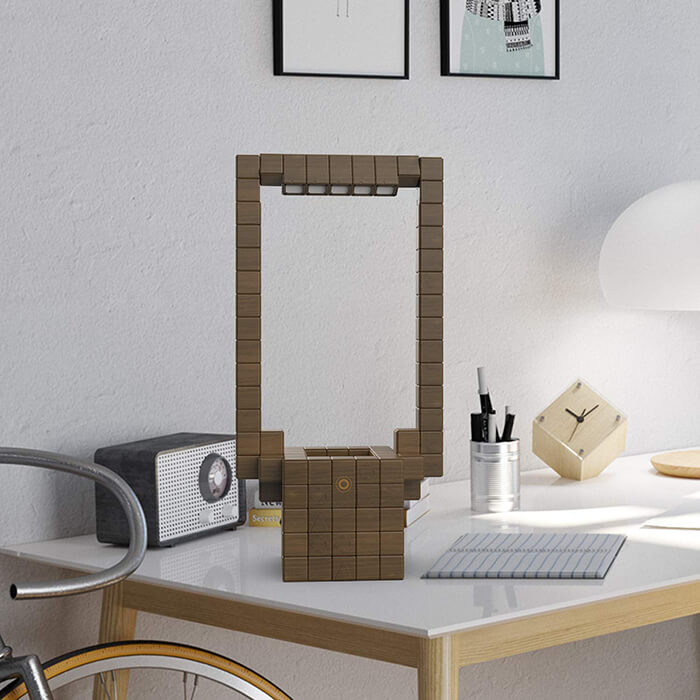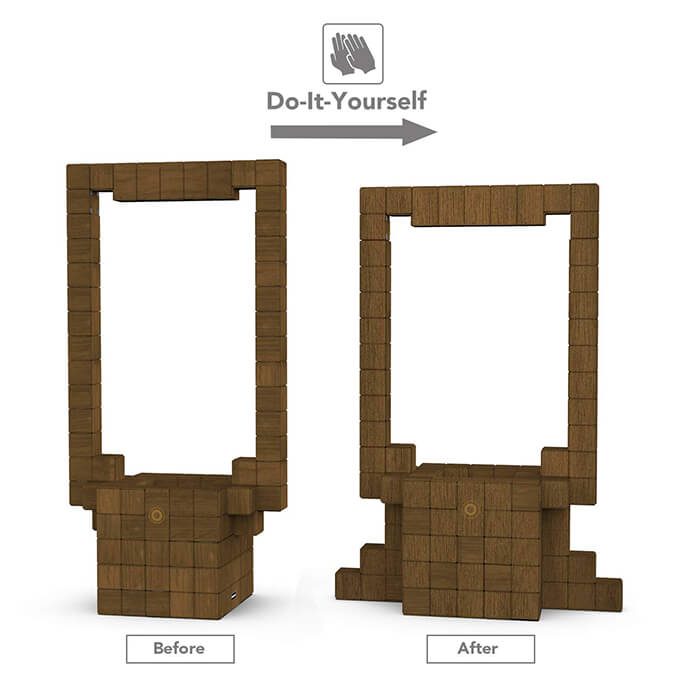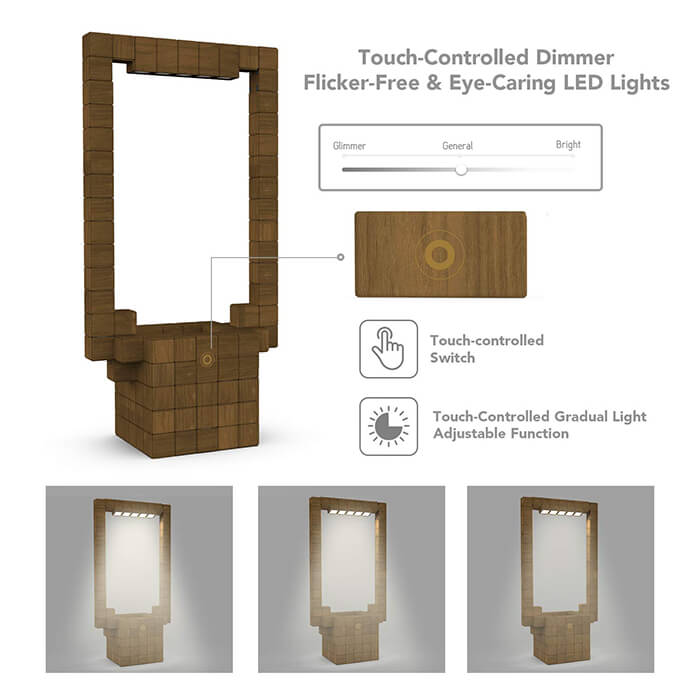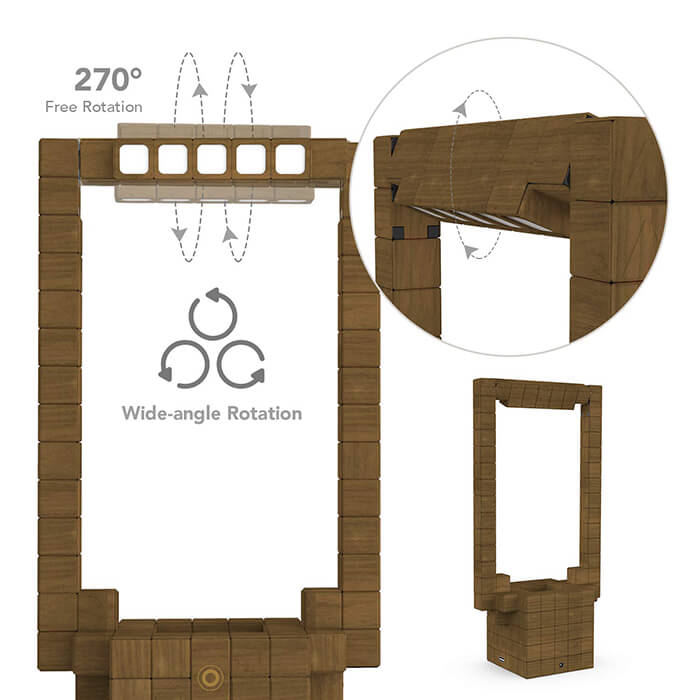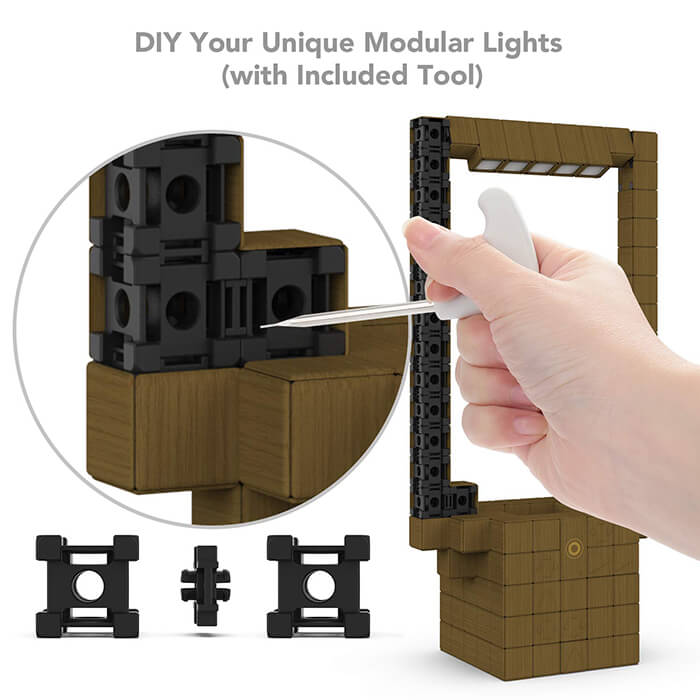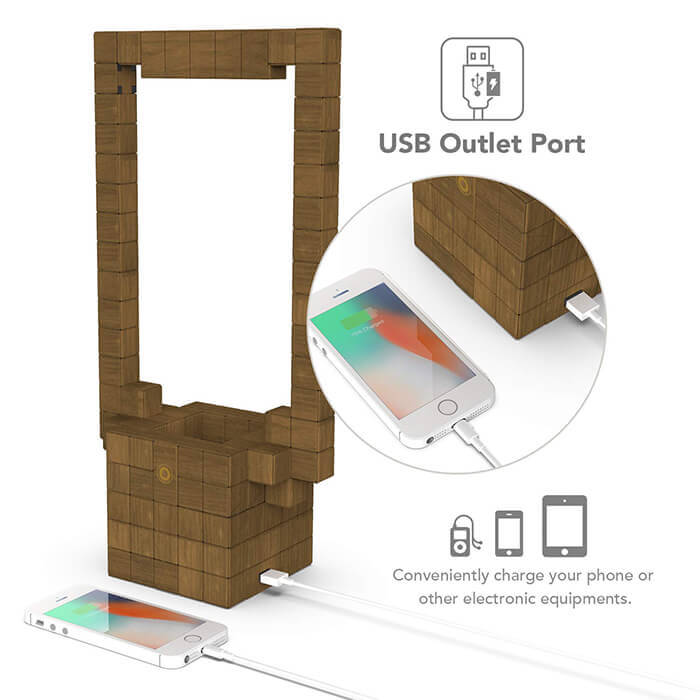 Honestly, I am not a handy person, but it doesn't seem complicated to me to assemble it. My boy and I spent less than one hour to assemble two lamps and we really enjoy the process. My boy has attempted to change the lamp shape everyday. Of course, there are not lots of options but he still loves to keep trying and I am happy about that as well.
Comes with two styles and different colors. My boy has the black one as his table lamp and I have the brown as my bedside lamp. They are really cool. Not matter you send it as a gift or just buy for yourself, it is fun, stylish and practical at the same time.