This minimalist urban flat designed by InArch Studio is renovated for a young couple. The apartment has an area of 91 square meters and is situated in the center of Vilnius, Lithuania. The interior features bold, clear line solutions and complete the artworks of large-scale paintings.
The concrete ceiling and black electrical elements give the place an overall industial style. Personally, I am not quite like the oversize leather sofa in the living room. I can understand the interior designer want to add a soft touch to the place to give the place a warm feeling. But I will go for fabric instead of leather.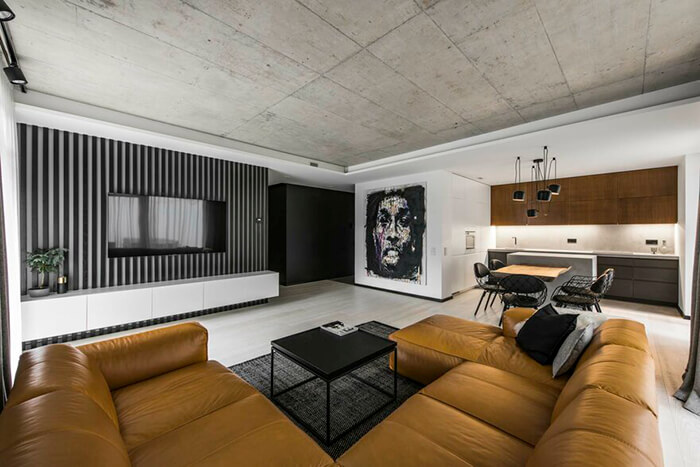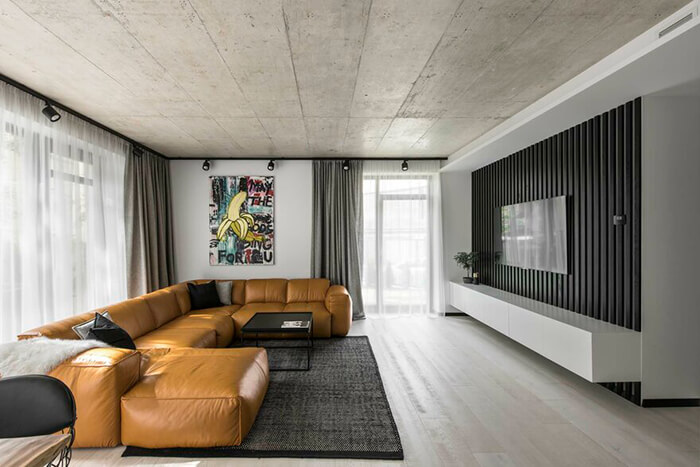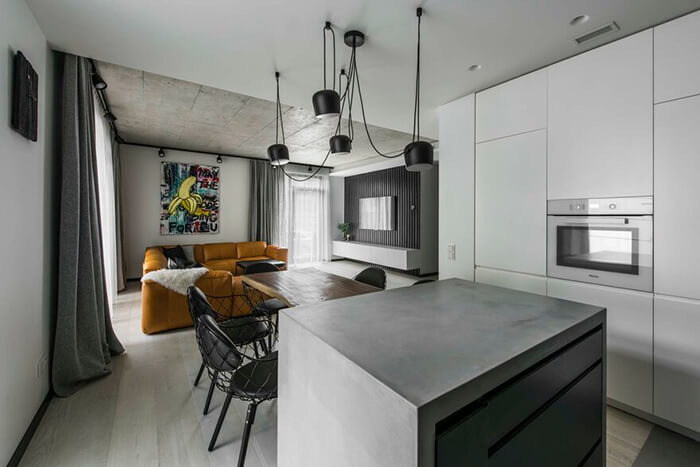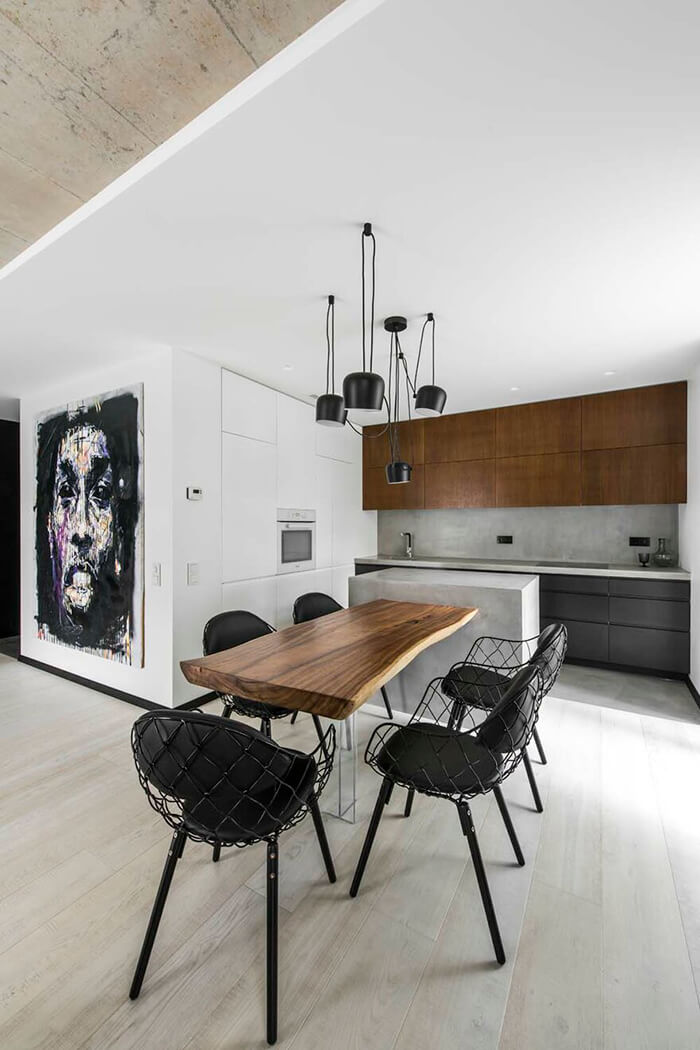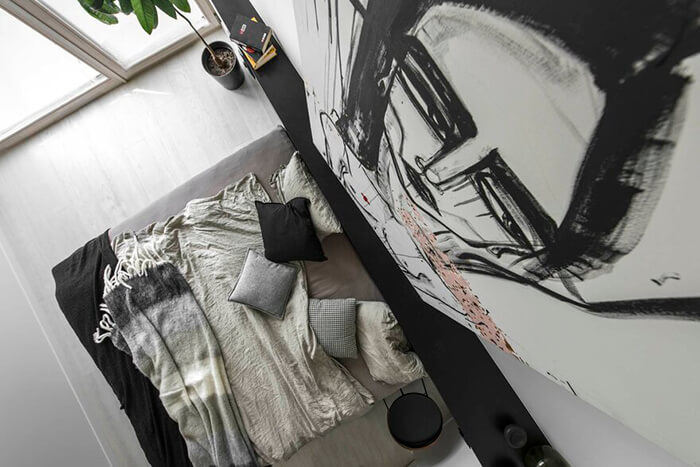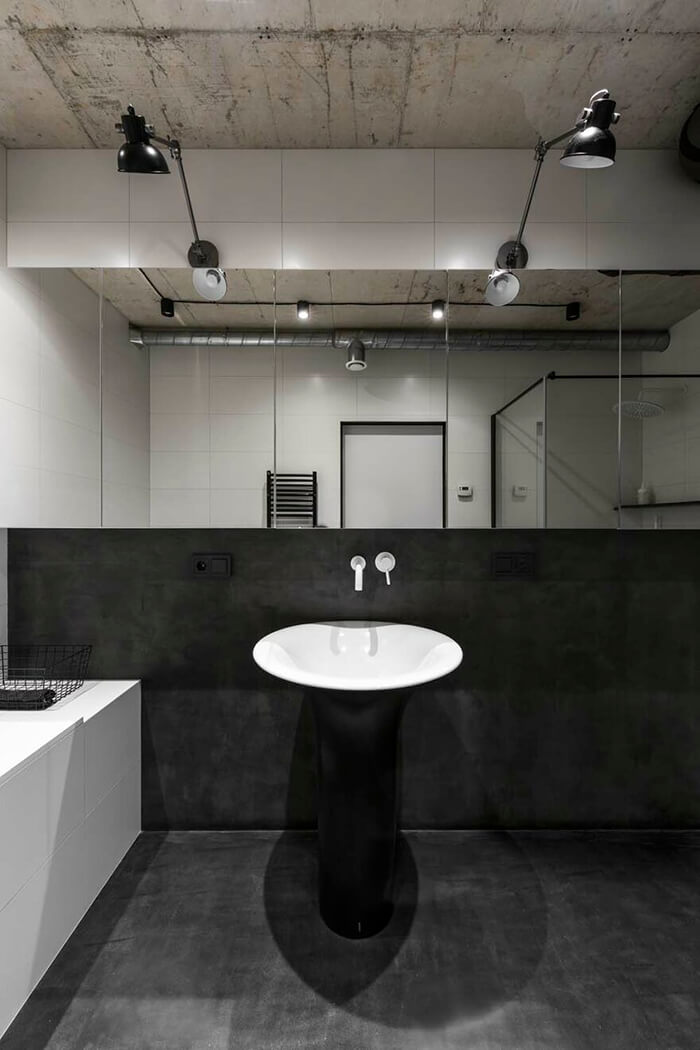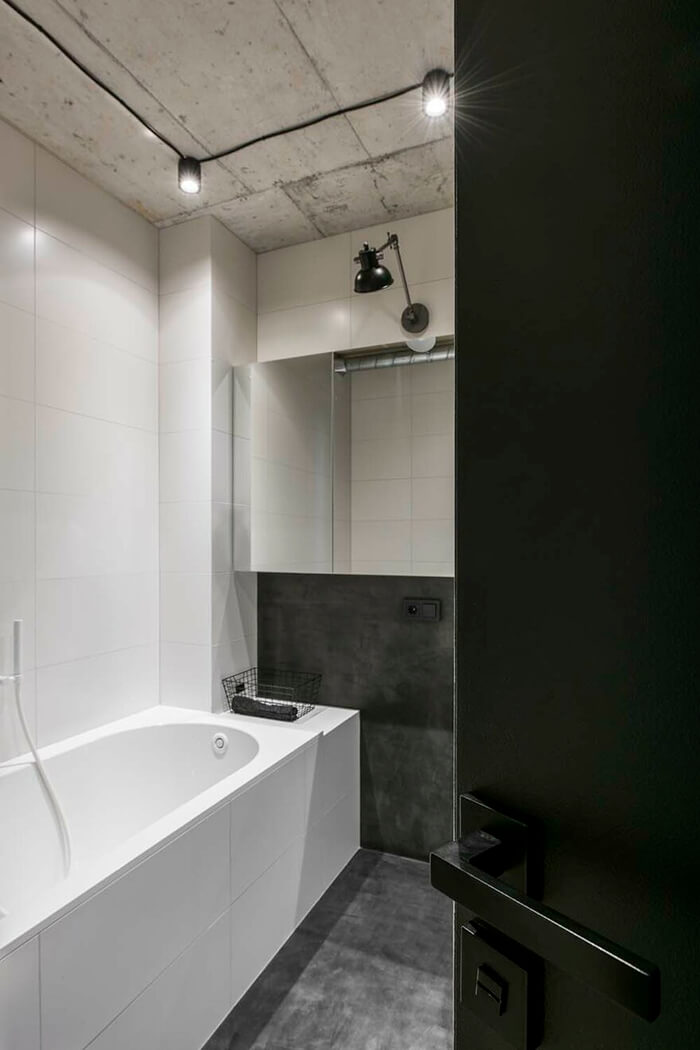 The kids room is a highlight of the whole design. Different shades of the green make the room very fresh and playful. The whole wall storage and embed reading corner will be very kid's dream.