Handmade Resin Rings Holds a Secret Mini World Inside
Ring is one of the commonest accessories in women's jewelry box. But in old days, they were made of rare metal or gem which make they pricey and valuable. While in these days, with all various material available, ring starts becomes a fashionable accessory and someone might have many different kinds of rings.
Wood & Resin ring is one of the most popular design. Due to its material and handmade processing, each ring is quite unique and even it follows same making process, the final result still will be different. Usually, it is made of wood with a jeweler resin on top. To preserve the wood against external influences, it will usually be coated with something like carnauba wax special natural oils. As for the topping resin, some artist will paint on it, layer by layer to form some beautiful scenes like waterfall or northern light. Some artist will embed natural elements like flower, mushroom, leaf inside. Each ring is a kind of mini world on your hand. Those resin rings usually price from 40 USD – 60 USD. Pretty sweet gift as a birthday or Valentine day gift.
Northern light Wood Ring [buy here]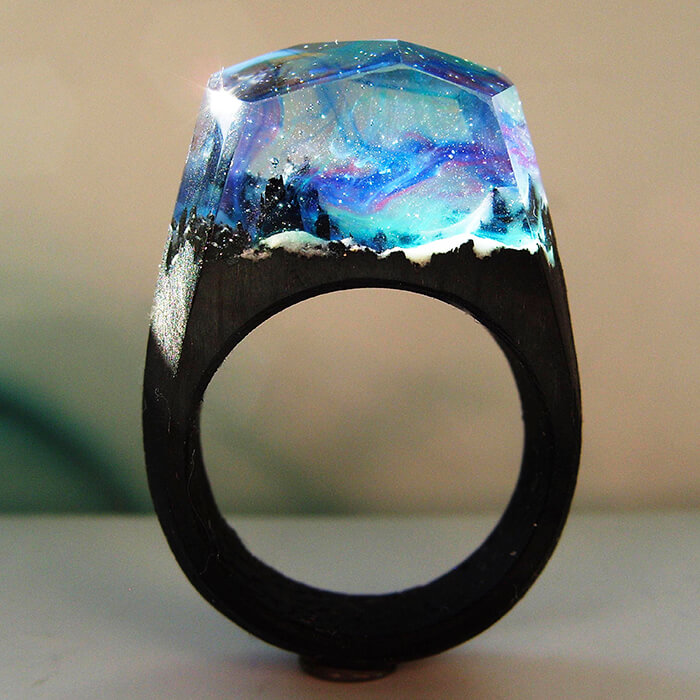 Magic Kingdom Wood ring [buy here]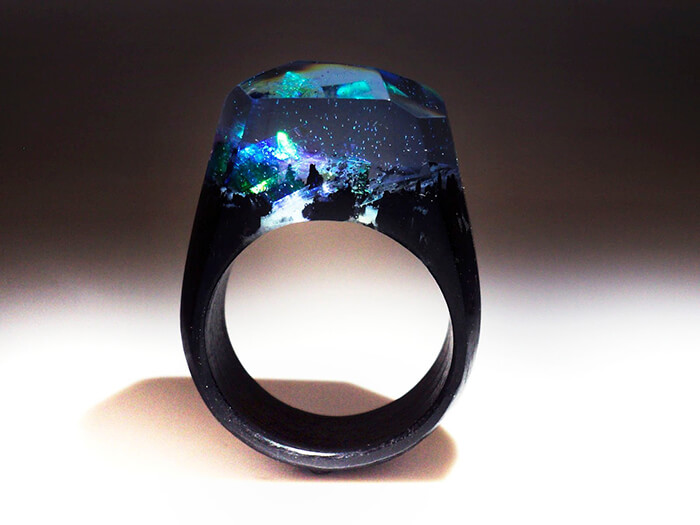 Heavenly Glow Wood ring [buy here]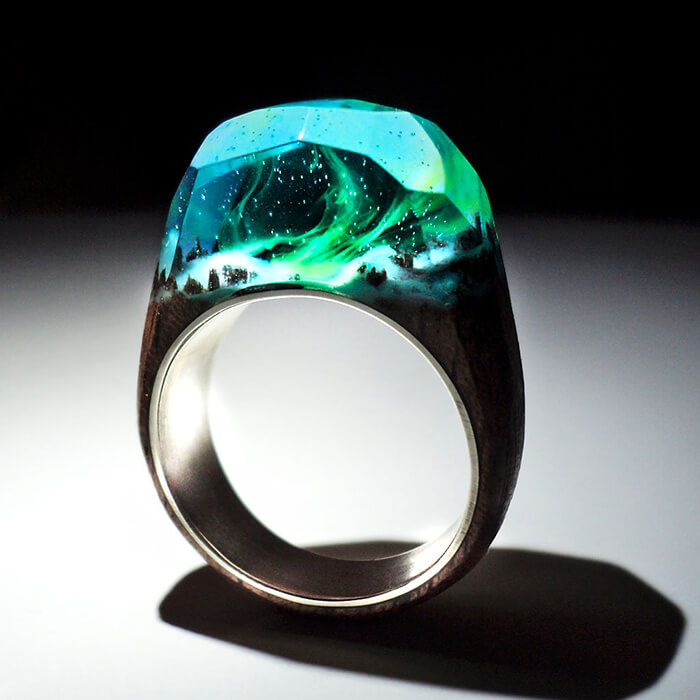 Snow Mountain Wood Ring [buy here]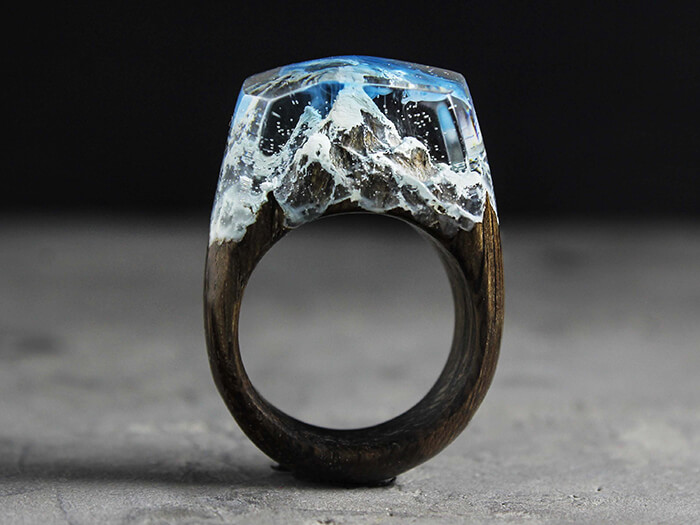 Forest Wood Ring [buy here]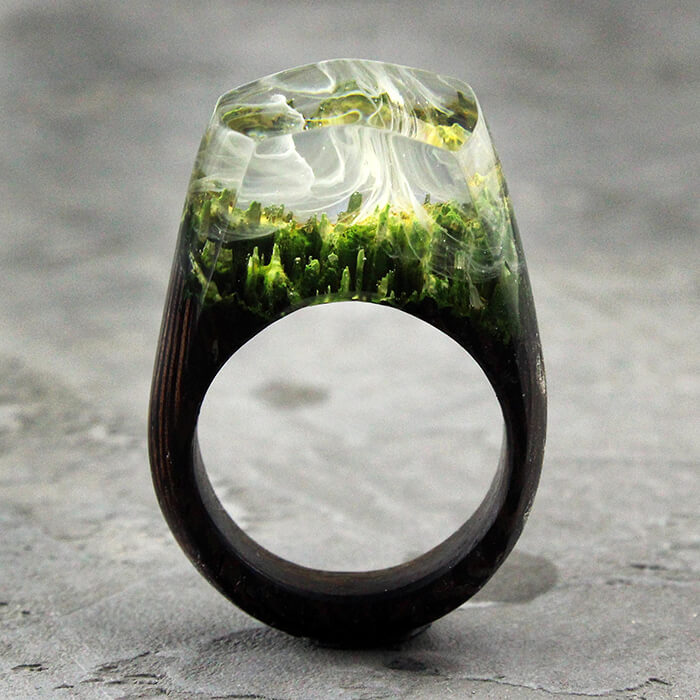 Magic Landscape Wood ring [buy here]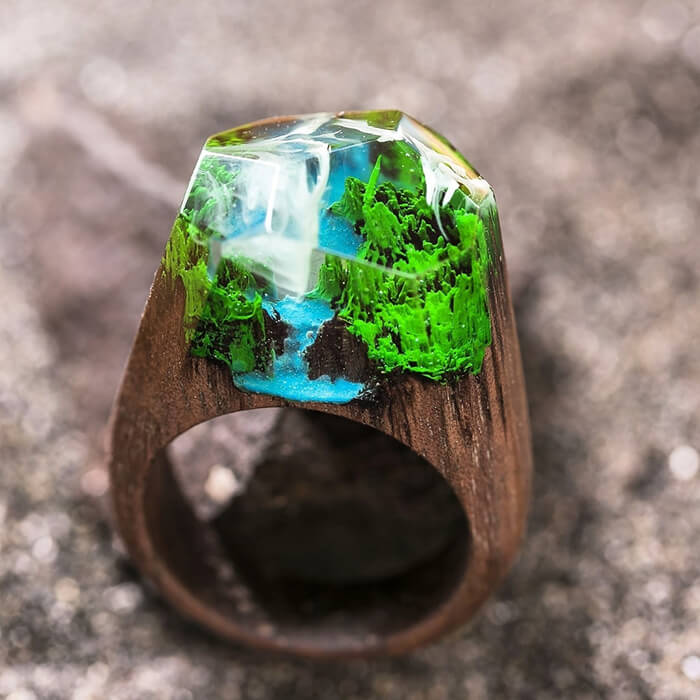 Waltz of the winds Wood ring [buy here]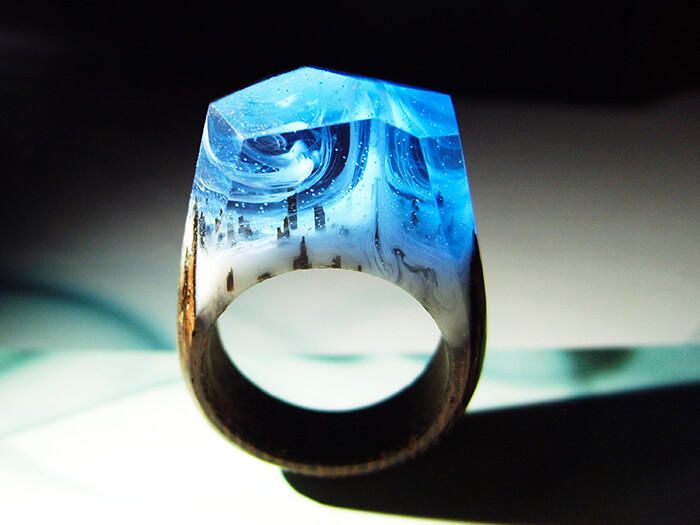 Island Wood Ring [buy here]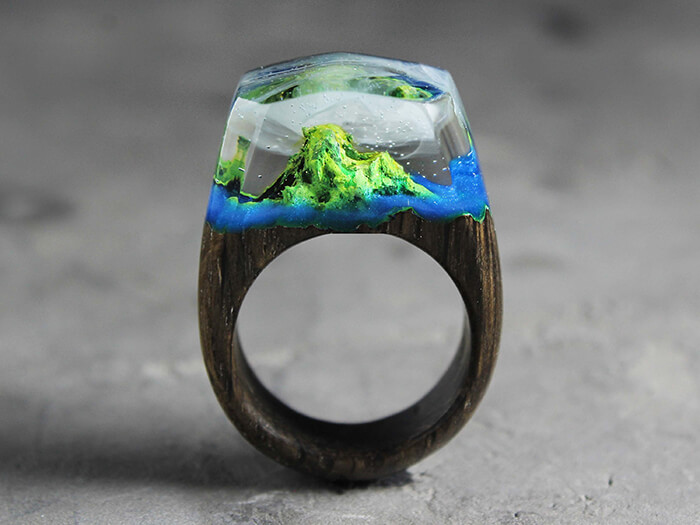 Muchroom Wood Ring [buy here]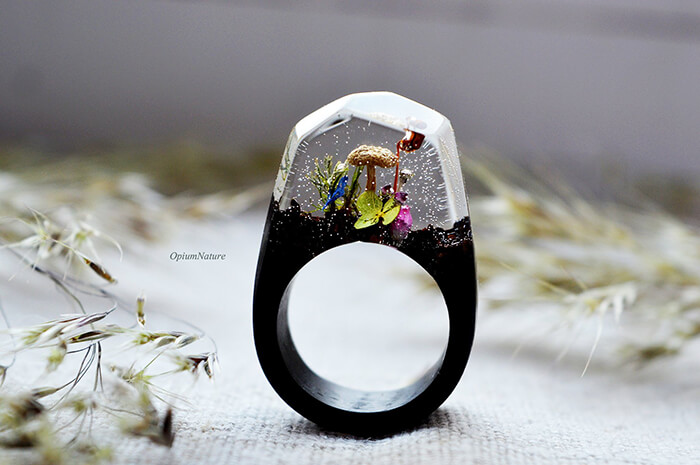 Red Rose Magic Wood Ring [buy here]